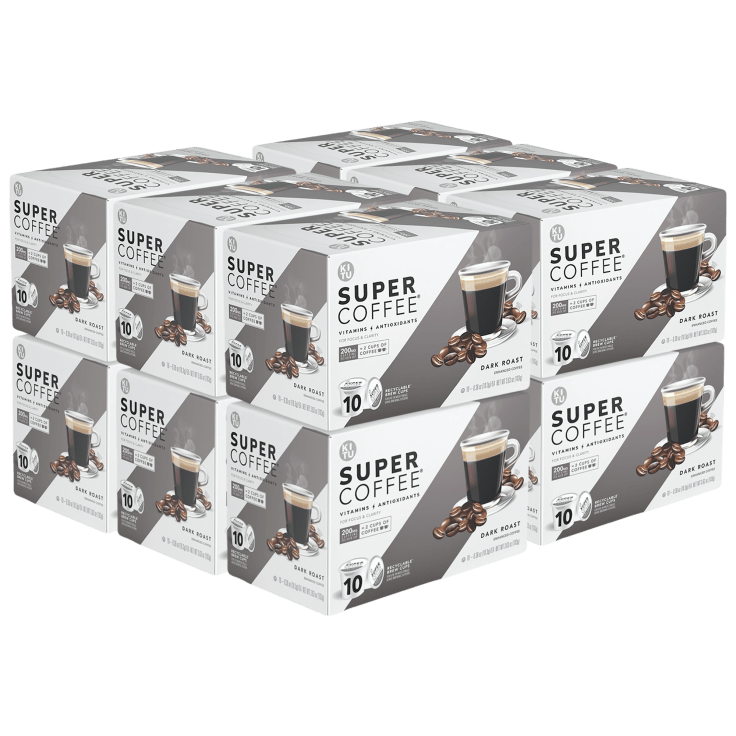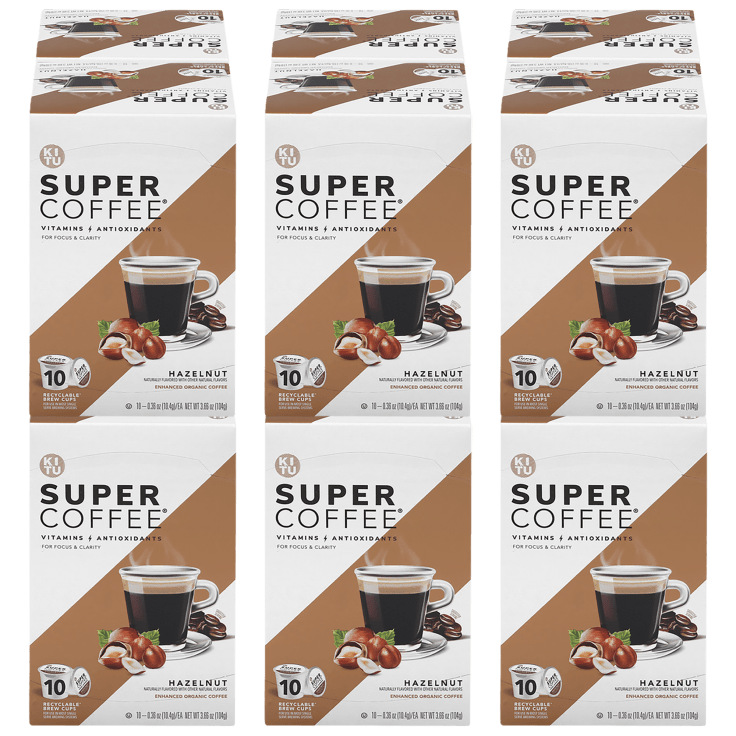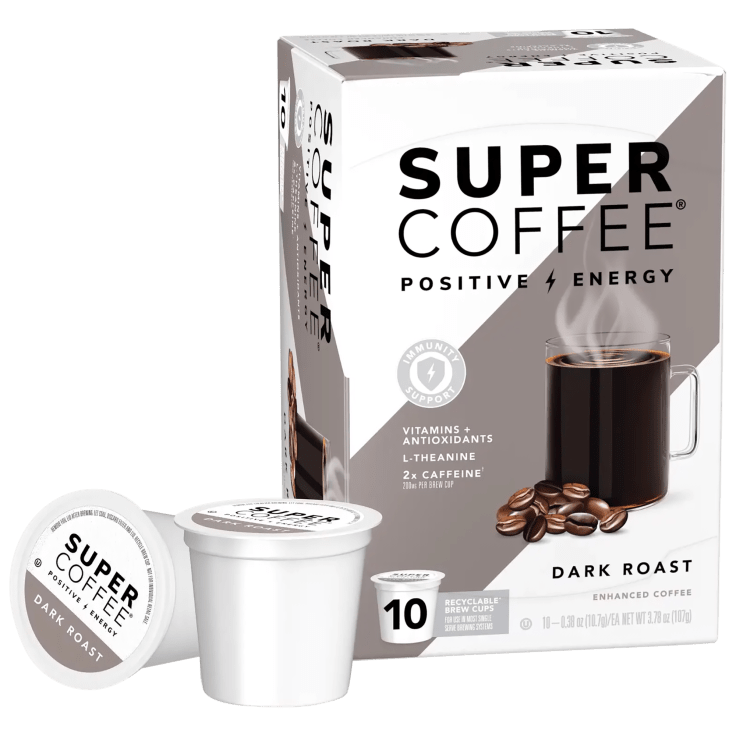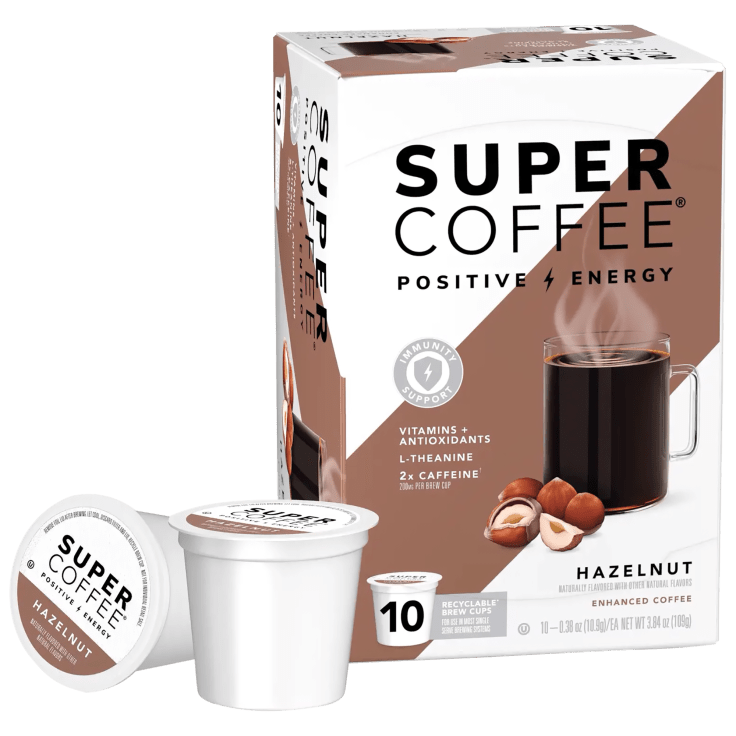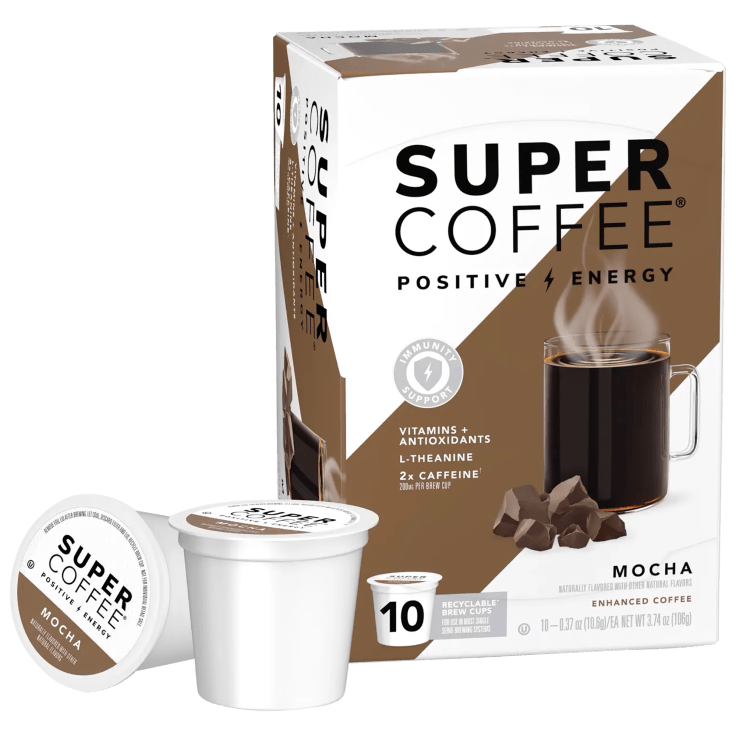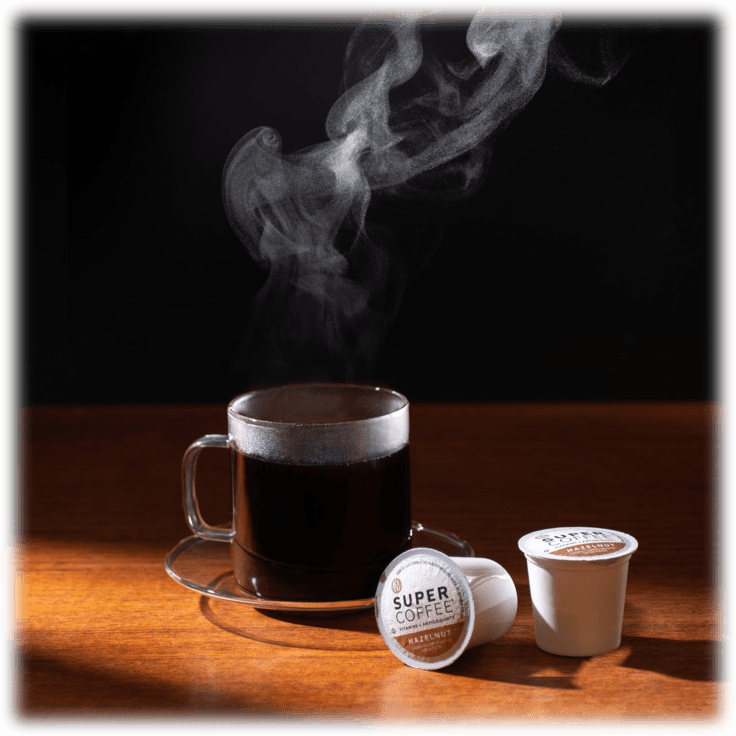 120-Pack: Organic Super Coffee K-Cups
Features
Available in Dark Roast, Mocha & Hazelnut
200 milligrams of caffeine per serving (which is a little over 2 cups' worth)
Vitamins B6, B12, E and D3 as well as some L-Theanine but who cares, you're here for the caffeine!
Per the manufacturer these are safe and acceptable to consume up to 12 months after their dating
Dark Roast: Best By 9/30/23
Hazelnut: Best By 9/29/23
Mocha: Best By 3/26/23
Specifications
Enhanced with vitamins and antioxidants for focus & clarity
L-Theanine for sustained energy
Peruvian coffee grown in Cajamarca
200 mg caffeine per serving
Nothing artificial
Dairy free, Gluten free, and Keto
Dark Roast Ingredients: Organic Dark Roast Coffee, Vitamin B6, Organic Green Coffee Caffeine, L-theanine, Vitamin E, Vitamin B3, Vitamin B12, Vitamin D3
Hazelnut Ingredients: Organic Dark Roast Coffee, Natural Maple flavor, Natural Hazelnut flavor, Natural flavor, Vitamin B6, Organic Green Coffee Caffeine, L-theanine, Vitamin E, Vitamin B3, Vitamin B12, Vitamin D3
Mocha Ingredients: Organic Dark Roast Coffee, Natural Chocolate flavor, Natural flavor, Vitamin B6, Organic Green Coffee Caffeine, L-theanine, Vitamin E, Vitamin B3, Vitamin B12, Vitamin D3
Warranty
Reviews
Verified Purchase
Customer Service was fantastic
I can only speak to my personal experience but I was given excellent customer service on the purchase and "return" offer made by the company. They reached out to me and resolved my order delimma without hesitation. I would definitely recommend this company to any and all that are "first-time" buyers or regular customers. They stand by their products and again they reached out to me regarding my order and took care of the issue. Five Stars for prompt and courteous customer care.
Written by @criminaltracker - October 12th 2023
Verified Purchase
Customer service is amazing
I purchased a product, not realizing that it was expired. Customer service proactively made things right I would definitely give this company another chance.
Written by @kkeene19703 - October 12th 2023
Verified Purchase
Very Good!
Love dark roast and this is great. like it as much if not better that the other brand. Vitamins are an added value
Written by @mossee13 - October 13th 2023
Verified Purchase
Tastes very bitter!
The Mocha tastes very bitter to me, like burnt coffee after it's sat all day. However, SideDeal customer support addressed this right away and was absolutely superb!
Written by @DIYdee - October 15th 2023
Verified Purchase
Wanted to love it
I was sent a coffee that expired July 11th 2023 on October 14th 2023. I won't buy from you again!
Written by @GhentRedneck - October 14th 2023