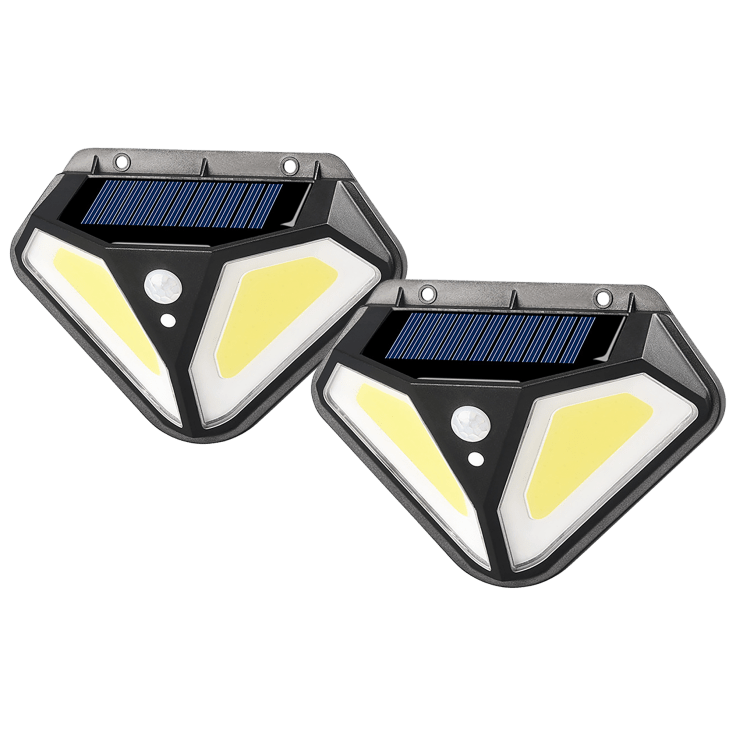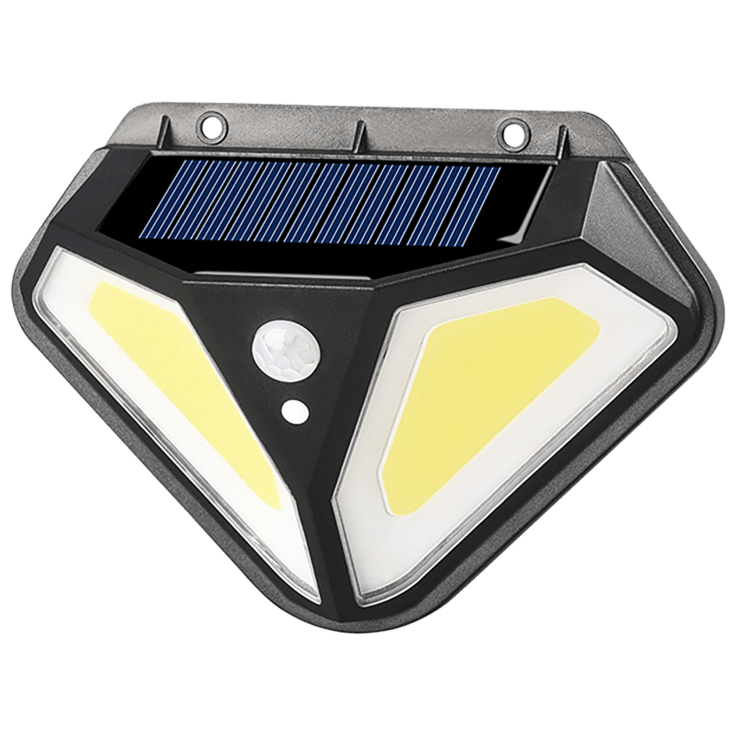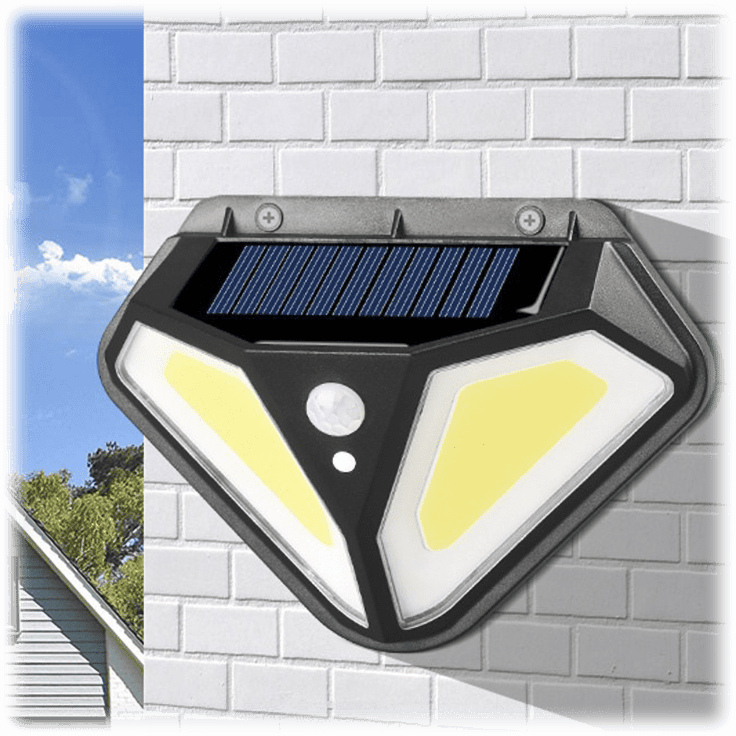 2-Pack: 3P Experts 50 COB LED Solar Light
Features
Environment Friendly – Up to 19% solar powered light conversion. Six hours of sunlight can provide a whole night of illumination.
All Seasons – Waterproof IP65, and heat and frost resistant.
Easy to Install – A recommended height of 6 to 10 feet is recommended to hang. Install using the enclosed screws inserted into the existing holes.
3 Lighting Modes:
Motion Sensing Only: The light comes on bright and extinguishes after about 15 seconds of no motion.
Dim-light + Motion Sensing: During hours of no/low light a constant dim light is immitted which becomes brighter when motion is detected. The light returns to dim after about 15 seconds of no motion
Full Light Static-On: During hours of no/low light the light remains on all the time in the brightest capacity.
Memory Function:
If the light is not fully charged during the day, and automatically turns off, when the light needs to be restarted, the wall lamp will default to the mode set before it turned off.
Specifications
Dimensions: 4" H x 5.5" W
Material: PC + ABS
Light Source: 50 COB can reach 1000LM
Detecting mode: Light & Motion Sensing
Solar panel: Monocrystalline silicon 5.5V 1.43W
Battery: 3.7V 1800mAh 18650-lithium with charge and discharge protection
Output power: 3.2V/7W
Charging time: 6 hours in the sun
PIR sensing angle: 120 degrees
Sensing distance: 8-10 meters
Waterproof: IP65
Tips:
The light will automatically extinguish during daylight and the solar panels will recharge.
To cycle through the lighting modes, press and hold the button on the front for 3 seconds.
What's included?
2x 3P Experts 50 COB LED Solar Light
Warranty
Available States
AL, AZ, AR, CA, CO, CT, DE, DC, FL, GA, ID, IL, IN, IA, KS, KY, LA, ME, MD, MA, MI, MN, MS, MO, MT, NE, NV, NH, NJ, NM, NY, NC, ND, OH, OK, OR, PA, RI, SC, SD, TN, TX, UT, VT, VA, WA, WV, WI, WY
Estimated Delivery Date
Thursday, Oct 6 - Monday, Oct 10