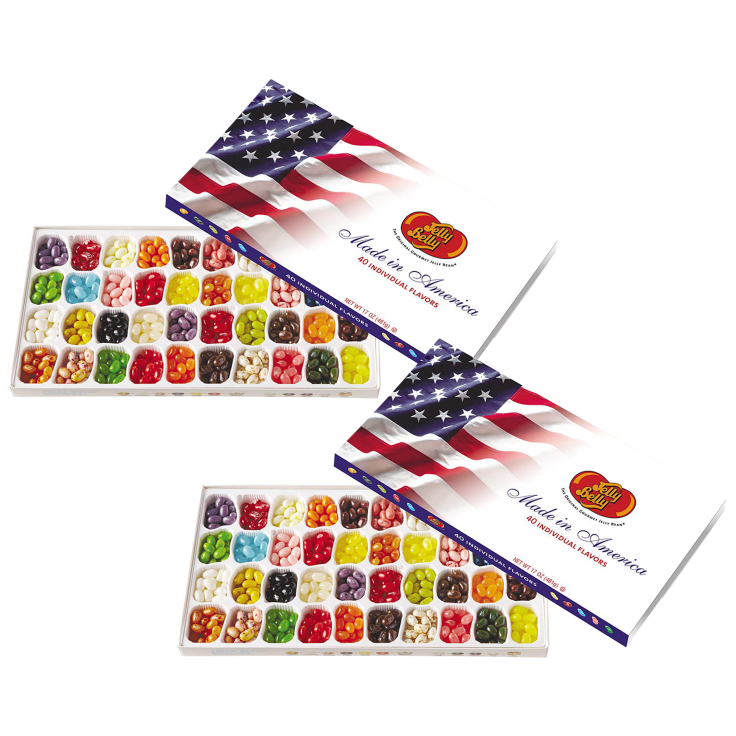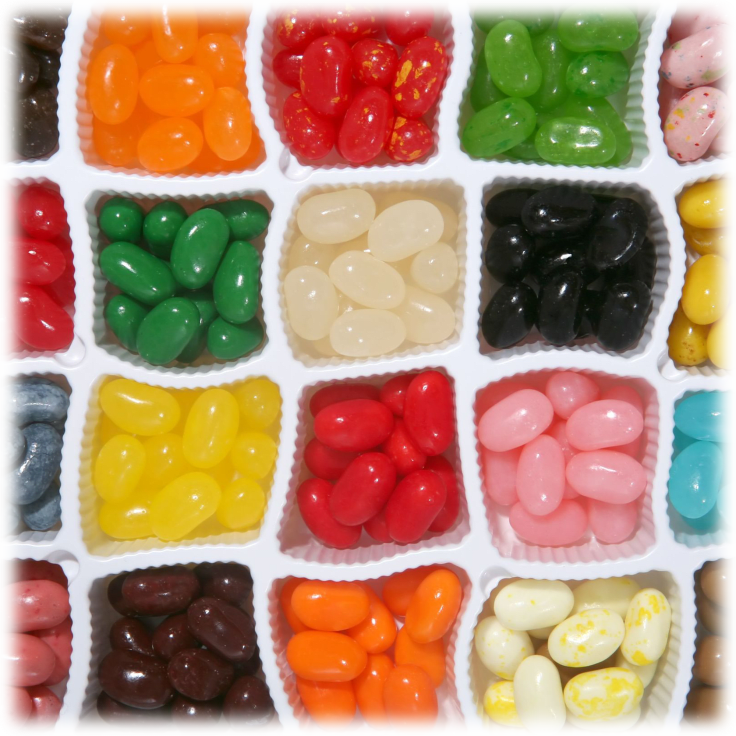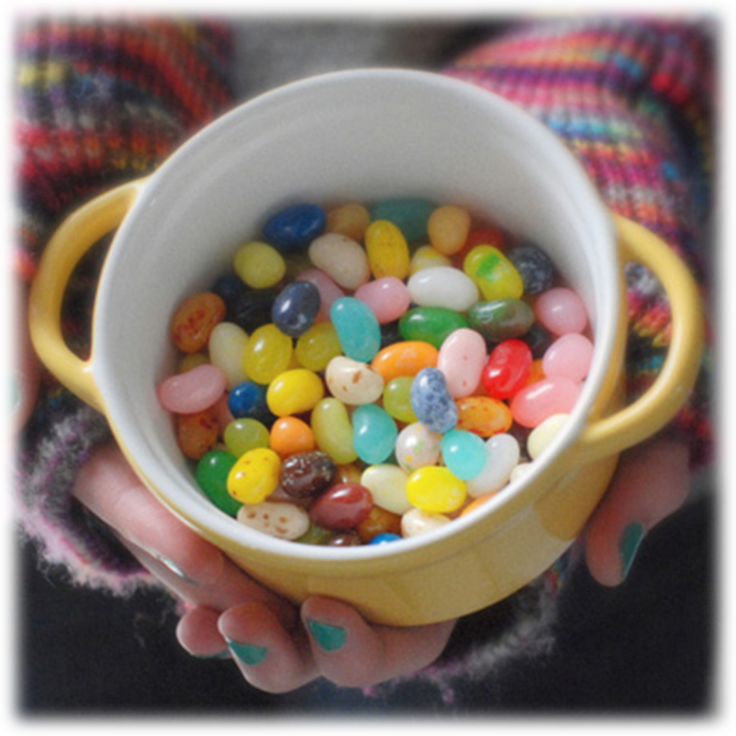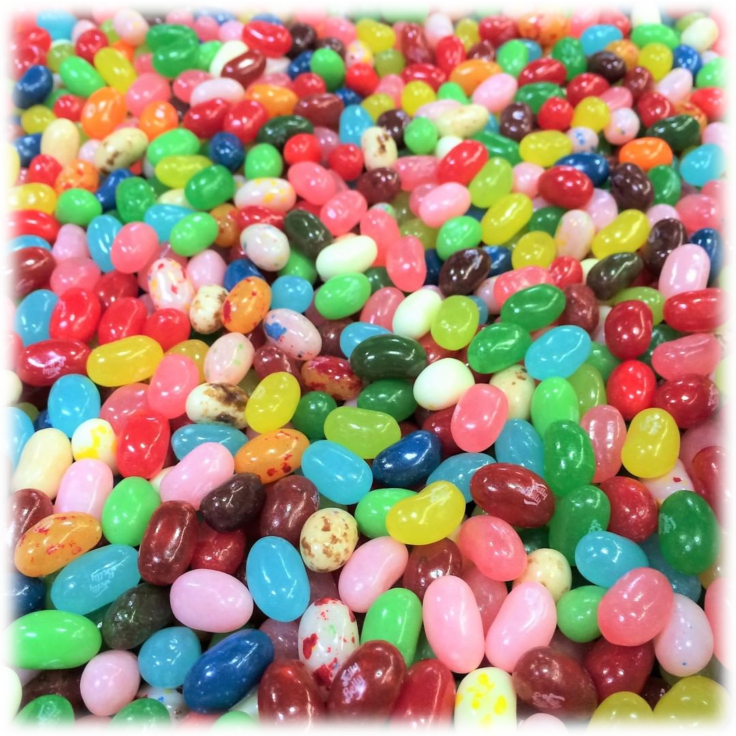 2-Pack: Jelly Belly 40 Assorted Flavor Jelly Beans with Patriotic Gift Box
Features
Mix-and-match for some of our favorite combinations:
1 caramel corn + 2 toasted marshmallow + 1 chocolate pudding = s'more
1 cotton candy + 2 French vanilla + 1 pina colada = wedding cake
2 top banana + 1 buttered popcorn = banana bread
True-to-life flavors
The perfect hostess gifts, birthday favors, or for that special patriotic person
Plenty of flavors to share & enjoy
It's like a box full of excitement
The 40 flavors include these favorites: Blueberry, Buttered Popcorn, Cinnamon, Coconut, Licorice, Tangerine, Green Apple, Juicy Pear, Watermelon, Very Cherry, and many more
Expiration Date: 09/16/2021
17 oz (each) gift box
Approximate dimensions: 14.8" (L), 6.1" (W), 1" (H)
All Jelly Belly beans are OU Kosher, gluten-free, peanut-free, dairy-free, fat-free, and vegetarian friendly
Note: The content in this mix are random. There is no guarantee that you will receive any specific proportion of colors and/or flavors
What's Included?
2x 40 Assorted Flavor Jelly Beans with Patriotic Gift Box
Warranty
Estimated Delivery Date
Monday, Jun 28 - Friday, Jul 2
Reviews
Verified Purchase
Celebrate
Written by @Sparkle71 - June 8th 2021
Verified Purchase
Very Happy with my order—I would like to order the same thing again !!
Written by @janetgilardi - June 6th 2021
Verified Purchase
Written by @kerrianne555 - June 4th 2021