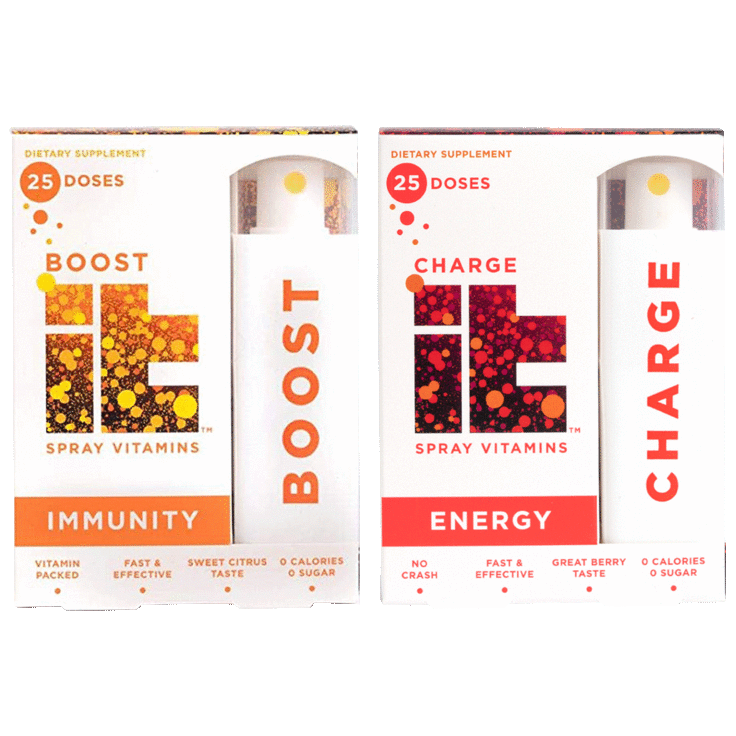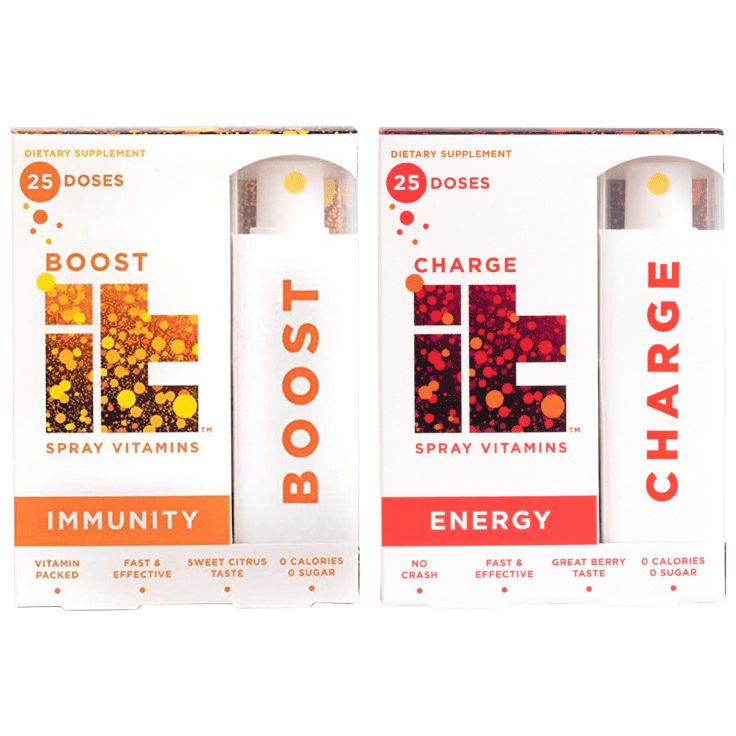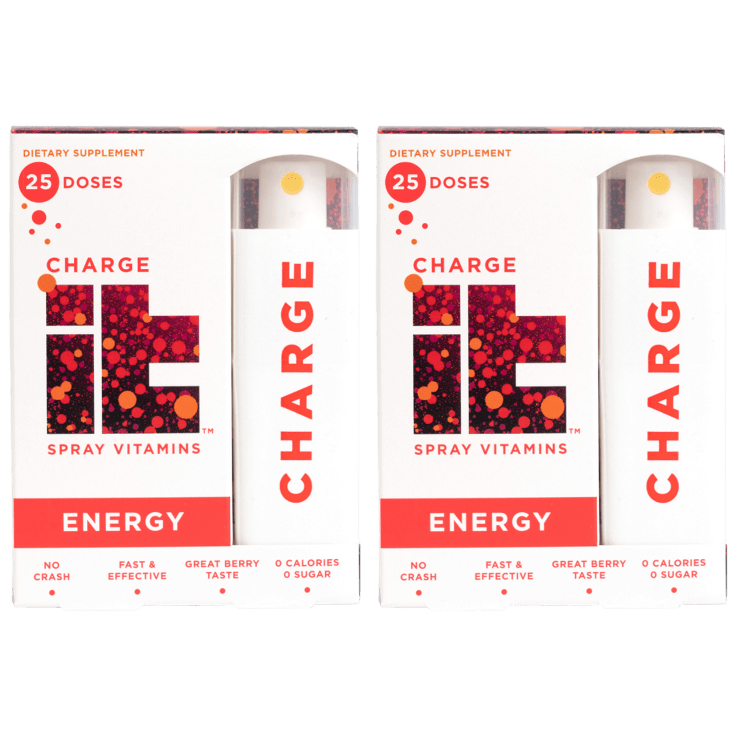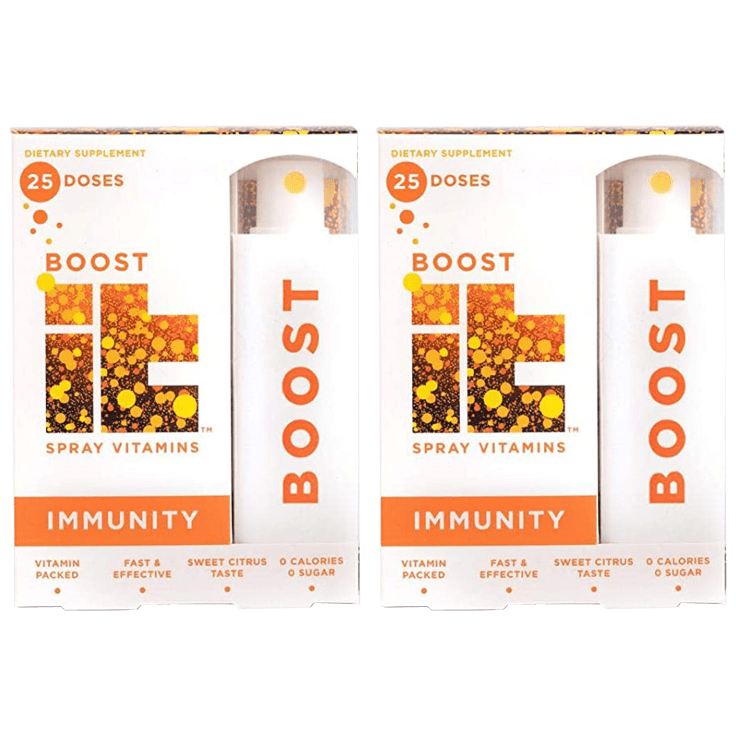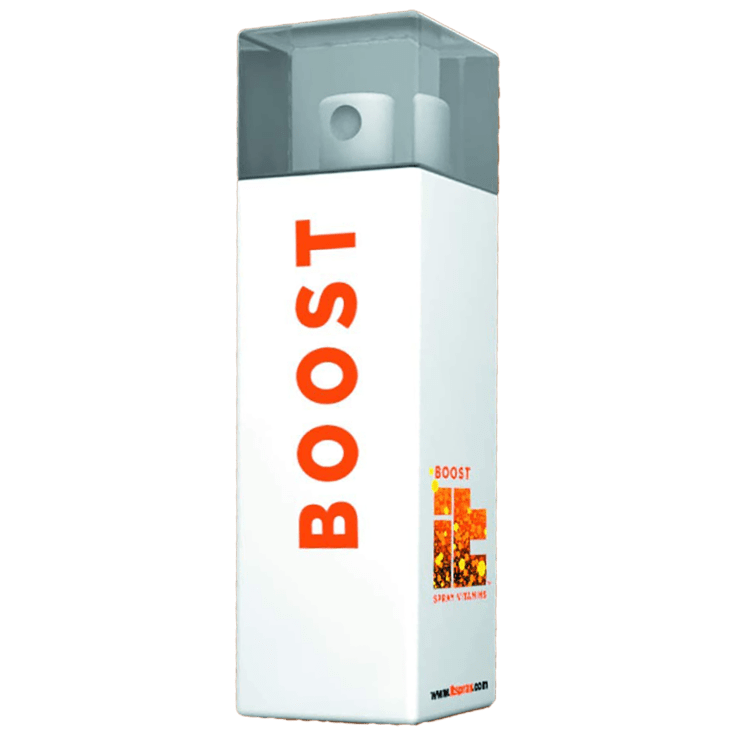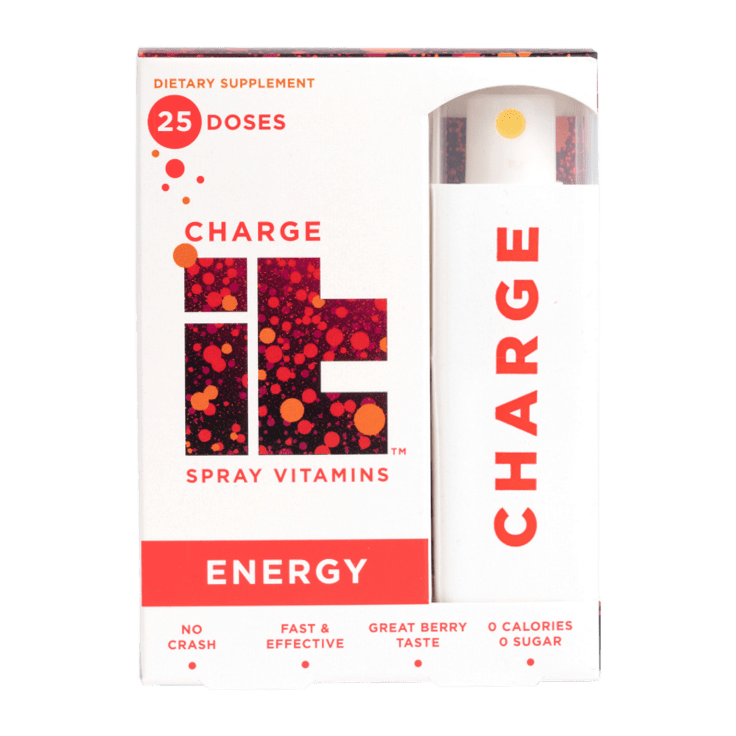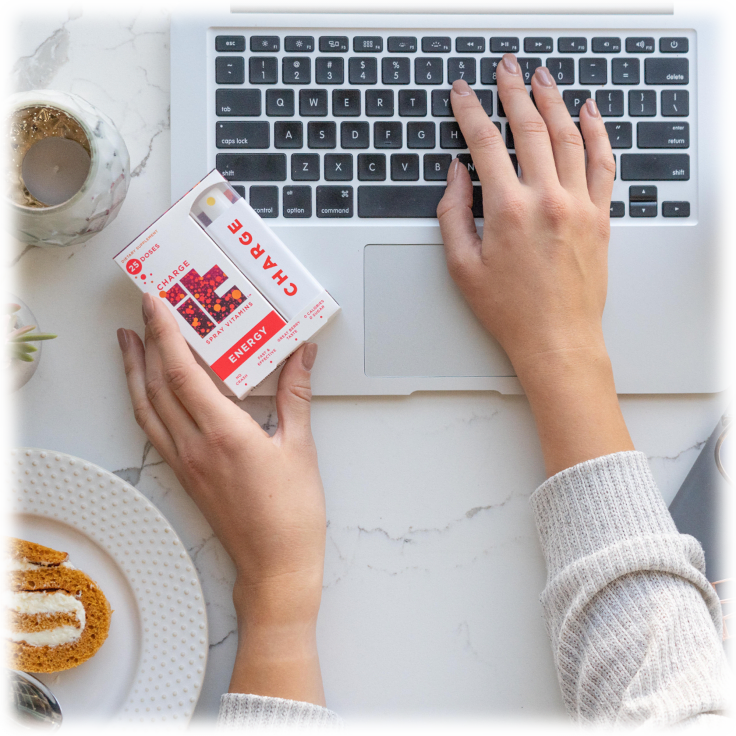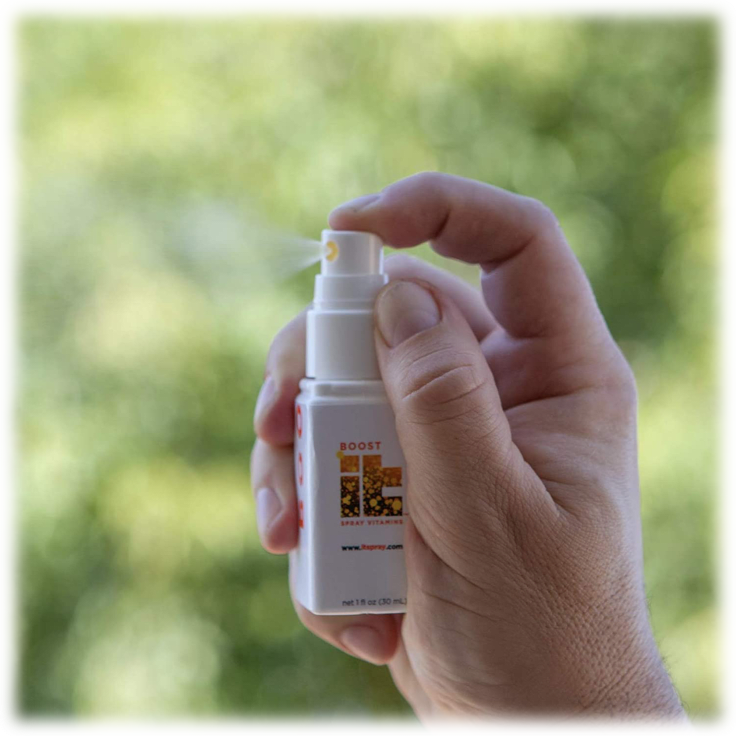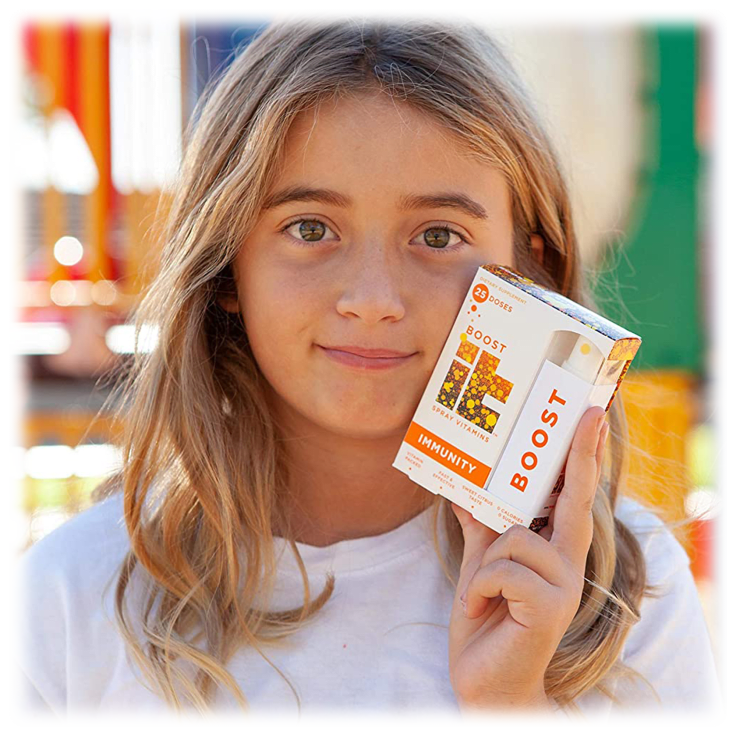 2-Pack: itSpray CHARGEit and BOOSTit Dietary Supplements
Features
Pick your own 2 pack!
Choose between these combinations:
1 BOOSTit spray and 1 CHARGEit spray
2 BOOSTit sprays
2 CHARGEit sprays
BOOSTit Sprays
Your body's immunity is important now more than ever.
BOOSTit fortifies your immune system to help fight off getting sick.
Only takes 7 quick sprays under your tongue to boost immune support
Ingredients like:
Zinc supports skin & strengthens nails.
Vitamin C, when taken regularly has been shown to reduce blood pressure, improve iron absorption and strengthen the immune system.
CHARGEit Spray
The fast way to increase your energy and mental focus.
Unlike other energy products on the market that have a burst & crash, CHARGEit gives you the long-lasting energy you need.
CHARGEit will help support your mental focus and get you through that midday slump.
Only takes 7 simple sprays under your tongue to get and stay energized.
CHARGEit has a proprietary blend of 13 ingredients for healthy energy.
Made with ingredients like:
Ginseng, which fights fatigue and lowers stress levels
Ginkgo biloba, which enhances cardiovascular function
Natural caffeine
A range of B vitamins
Vegan, Gluten-free & sugar-free.
We packed things your body needs into a spray bottle so that it isn't just energy now, it is an energy that lasts.
Specifications
BOOSTit Sprays
25 doses of 7 sprays per bottle (175 sprays total)
Ingredients:
Vitamin A, Vitamin C, Vitamin D, Riboflavin (B2), Vitamin B-12, Xylitol, Aloe Vera, Gel, Ionic Trace Mineral, L-Lysine HCL, L-Glutamine, Echinacea Root Angustifolia, Extract, Inulin, Maltodextrin, Sucralose, Potassium Sorbate, Sodium Benzonate
Direction
Use up to 7 sprays under the tongue
Wait 10 seconds, swallow
Feel great, power on
CHARGEit Spray
25 doses of 7 sprays per bottle (175 sprays total)
Ingredients:
Niacin (B3), Vitamin B-6, Vitamin B-12, Caffeine Anhydrous, White Willow Bark, Cinnamon Extract, Bee Pollen Powder, Astragalus root Extract, Malic Acid, Guarana Seed Extract, Foti Root Extract, Panax Ginseng Extract, Gingko Biloba Extract, Galangal Root Extract, Royal Jelly Extract, Xylitol, Natural Flavors, Sucralose, Potassium sorbate, Sodium Citrate, Sodium Benzoate
Direction
Use up to 7 sprays under the tongue
Take charge of your day
Warranty
Available States
AL, AZ, AR, CA, CO, CT, DE, DC, FL, GA, ID, IL, IN, IA, KS, KY, LA, ME, MD, MA, MI, MN, MS, MO, MT, NE, NV, NH, NJ, NM, NY, NC, ND, OH, OK, OR, PA, RI, SC, SD, TN, TX, UT, VT, VA, WA, WV, WI, WY
Estimated Delivery Date
Tuesday, May 4 - Monday, May 10