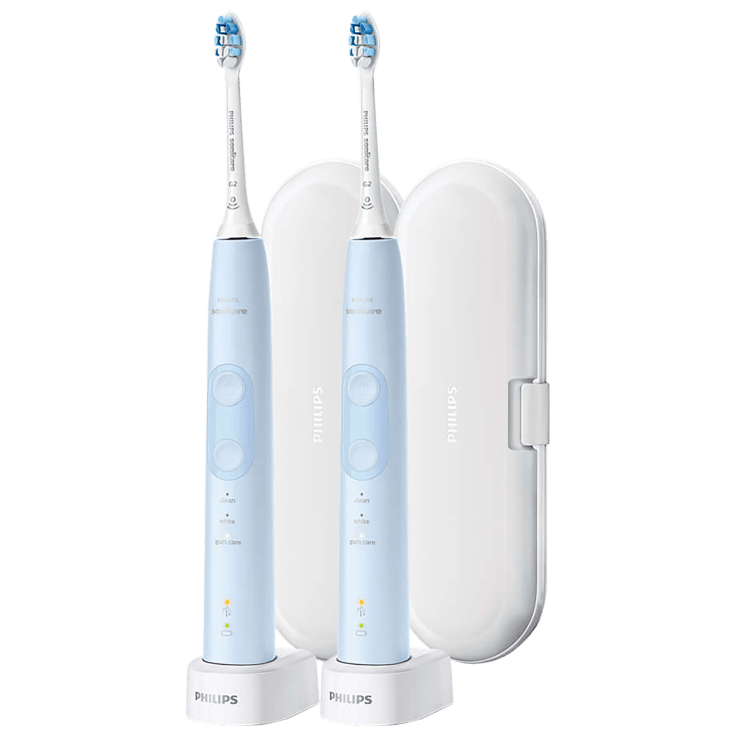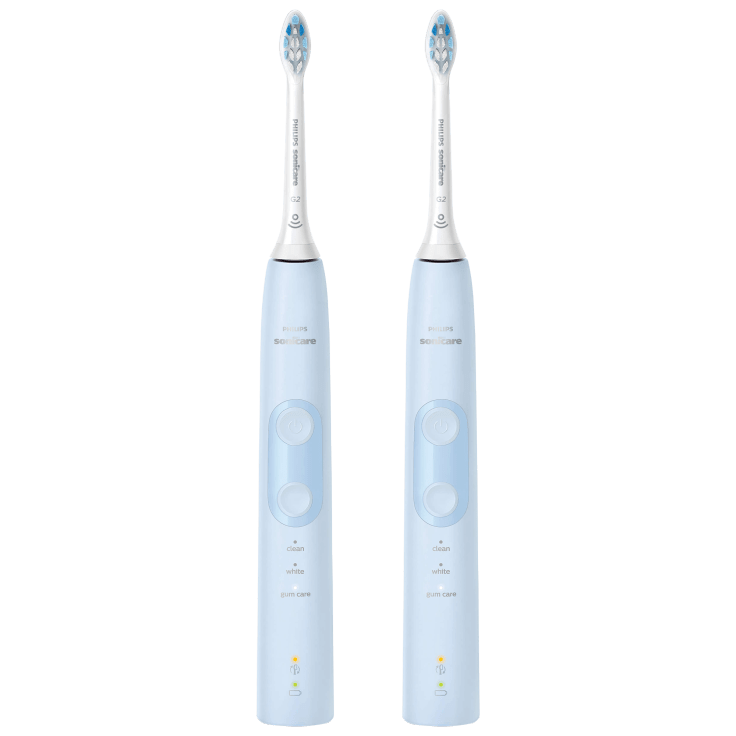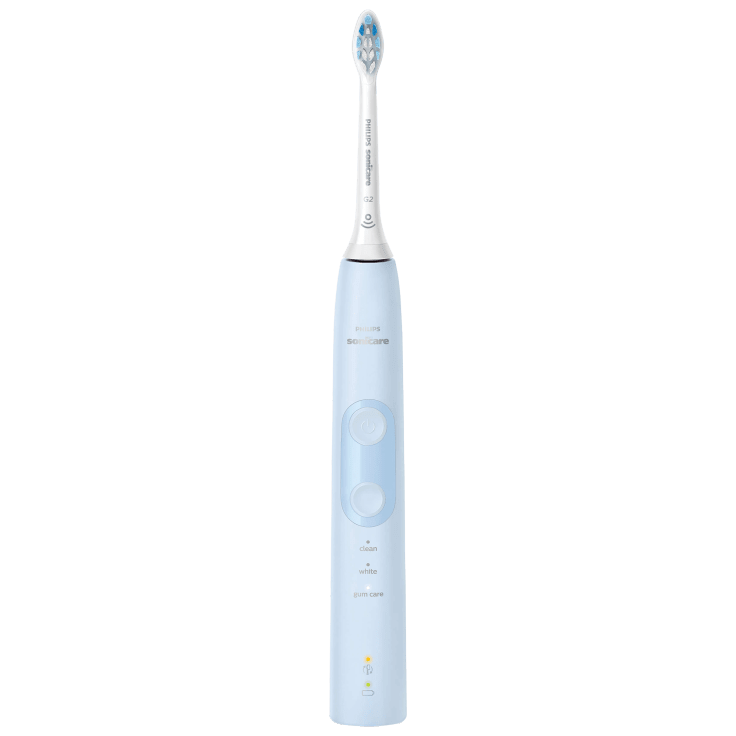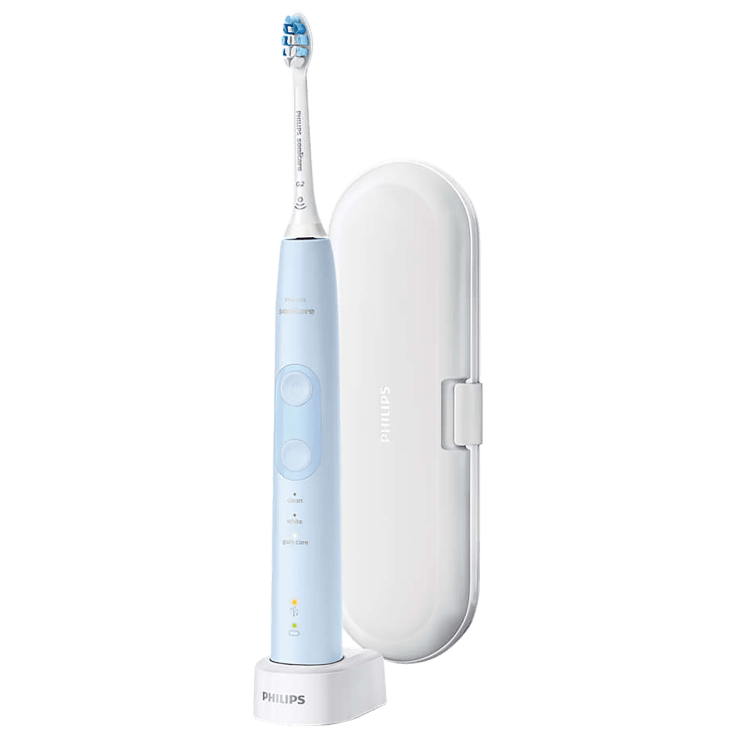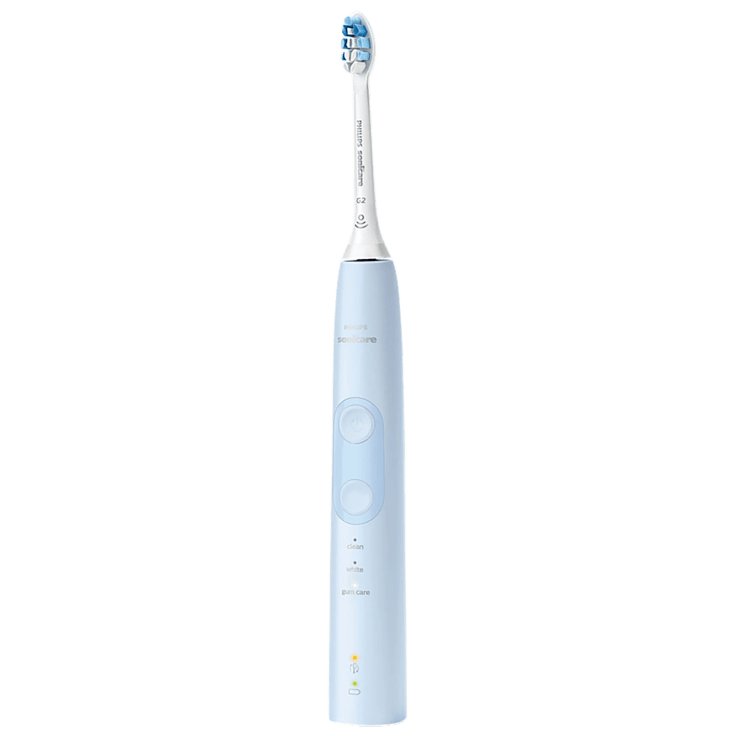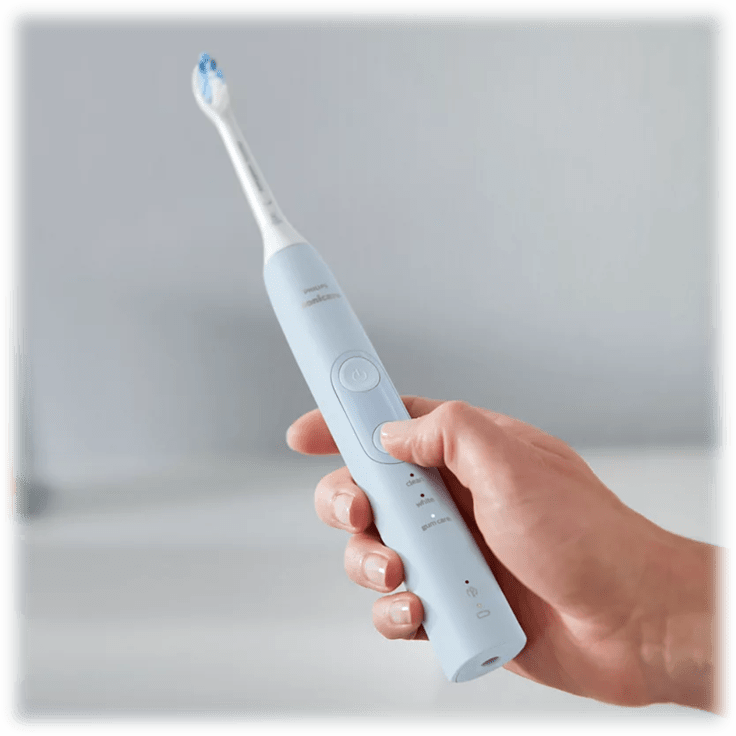 2-Pack: Philips Sonicare ProtectiveClean 5100 Gum Health Electric Toothbrush
Features
Pressure Sensor
Brushing too hard can damage your teeth and gums. To prevent this, your Philips Sonicare ProtectiveClean emits a gentle pulsing sound to remind you to ease off on the pressure.
BrushSync Technology
Sometimes you can forget the last time you replaced your brush head. With its unique BrushSync technology, the head and base will sync-up to remind you when the time comes – with a simple short beep and handle light.
The smart handle and smart brush head pair is a powerful combination that enables Smart replacement reminders.
2-Minute Brushing Time Sensor
Quadpacer and Smart timer will help to ensure the dental professional recommended 2-minute brushing time
Encourages brushing in each quadrant of the mouth
Emits a gentle pulsing sound to remind you to ease off on the pressure
Customize your experience with the three different modes: Clean, White, and Gum Care
Breaks Down Plaque Build-up
High-quality bristles that remove plaque and improve gum health
Pressure sensor protects teeth and gums from excess brushing pressure while improving your gum health up to 100% more vs a manual toothbrush
Gentle on Sensitive Areas, Orthodontics & Dental Work
The best electric toothbrush for braces
Can also be used on fillings, crowns, veneers, and other sensitive orthodontics
Improves Gum Health By Up to 100%
Densely-packed, high-quality bristles give you an extra gentle brushing to remove plaque along the gumline to improve gum health
Specially curved power tip makes reaching the teeth at the back of your mouth a breeze
Travel Case
Our premium travel case lets you store your toothbrush hygienically, while our compact charging base keeps you topped up when you're on the go.
Specifications
Battery Life: 2 Weeks
Battery type: Rechargeable, Lithium ION

Battery charge indicator light lets you know when to recharge
What's Included?
2x Philips Sonicare ProtectiveClean 5100 Electric Toothbrush
2x Optimal Gum Care Brush Head
2x Travel Case
2x Charger
Warranty
Reviews
Verified Purchase
Great deal
Ordered the toothbrush set and it really was a great value!
Written by @user13623275 - June 5th 2023
Verified Purchase
Wonderful to use
The service was great and were delivered fast
Written by @Home94 - November 23rd 2022
Verified Purchase
For my daughter
I have this product znd love it
Written by @Ejh1946 - October 10th 2023
Verified Purchase
Written by @marimi27 - April 26th 2023
Verified Purchase
Received the package. Thanks
Written by @user87610705 - July 12th 2023
Verified Purchase
Written by @daisycat1 - March 22nd 2023