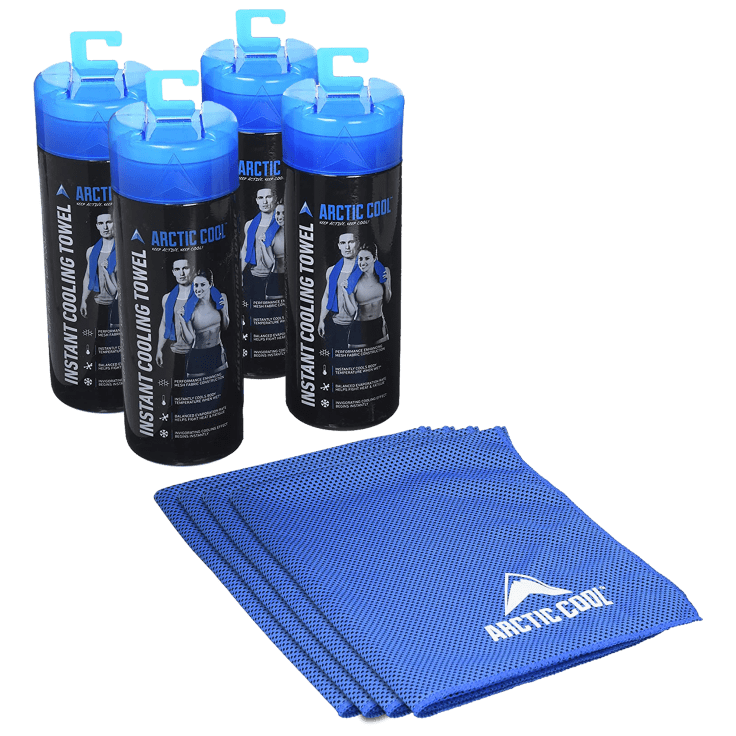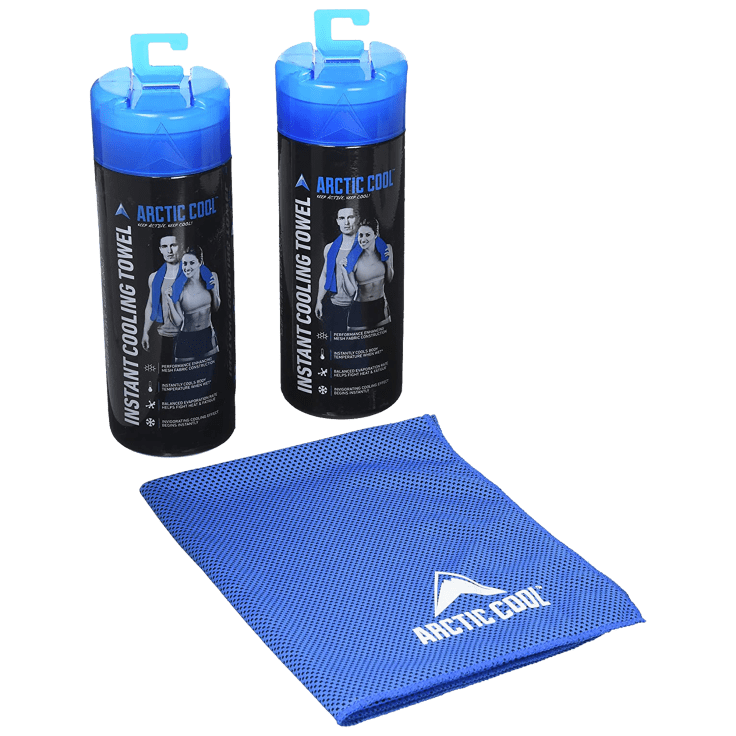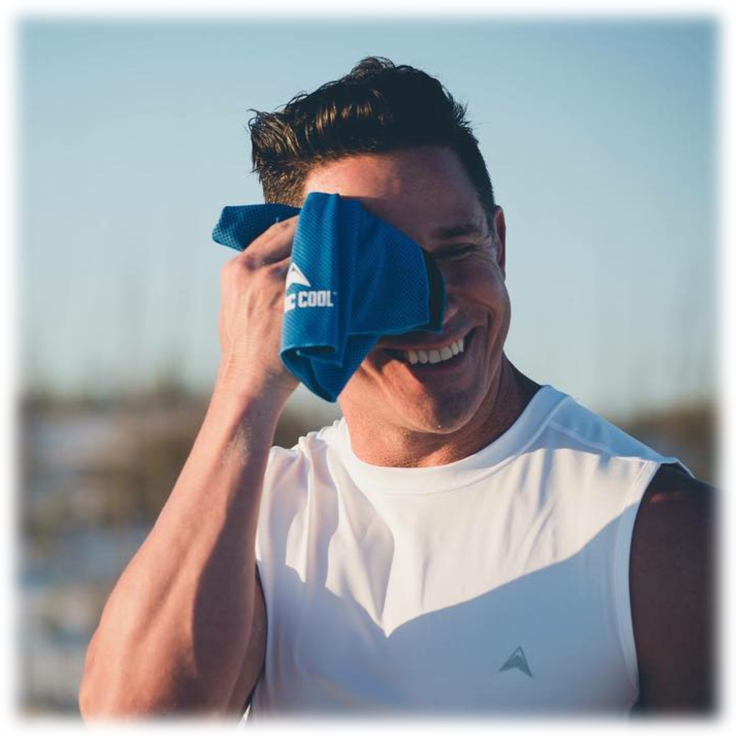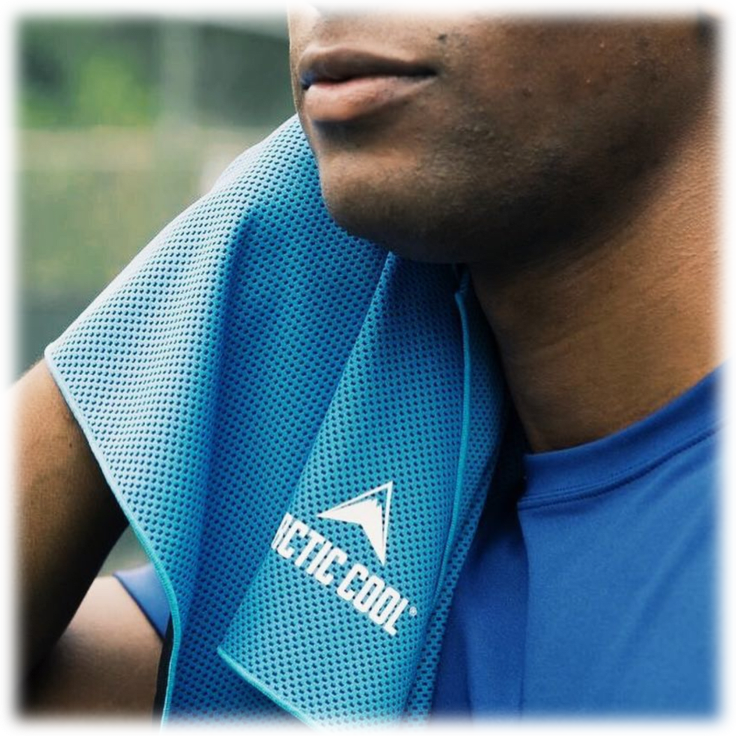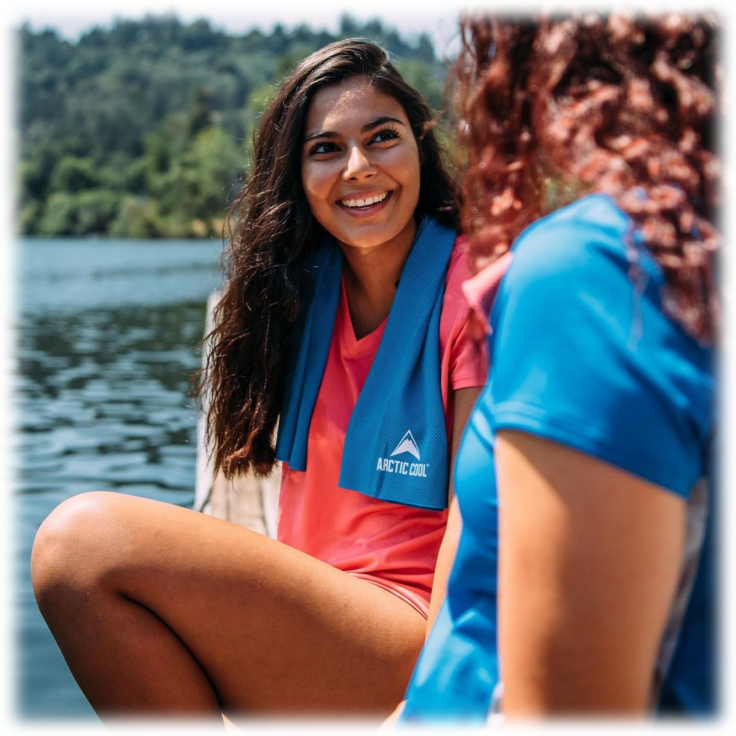 4-Pack: Arctic Cool Mesh Cooling Towels
The Arctic cooling towel will help keep you cool in hot weather, out on the field or at the gym
Features
Towel instantly cools body temperature when wet
Invigorating cooling effect begins instantly
Superior design keeps cool for up to 2 hours
Soak it with water, wring it out, and snap it into action
The high-performance PVA sponge absorbs moisture when dry and cools when wet
The unique construction naturally monitors the evaporation rate to ensure a long-lasting cooling result
Durable and easy to clean, machine washable
Towel is 27" x 15"
What's Included?
4-Pack: Arctic Cool Mesh Cooling Towels
Warranty
Estimated Delivery Date
Friday, Aug 6 - Tuesday, Aug 10
Reviews
Verified Purchase
Written by @a0162501 - July 17th 2021
Verified Purchase
Very comfortable and effective
Written by @junksale - July 17th 2021
Verified Purchase
Arctic Cool, Cooling Towels
Arrived fast. Work like magic!! Very happy with this.
Written by @barbgreenland - July 16th 2021
Verified Purchase
Awesome!! Great deal also !
Written by @Sweetpea96 - July 9th 2021
Verified Purchase
Much too Hot to Handle
you would not believe that in all that heat, that we had last week 90+ degree heat, my air went out, I am talking HOT I felt like I just got cooked from the inside out. I received these Artic Cool Mesh Cooling Towels on the last hot day. I was ecstatic it worked like a charm really great I put it on my neck and I was as cool as a cucumber. Works well, price is right great product, I would certainly recommend it to a friend or family member it's that good.
Written by @Sgsoldier - July 2nd 2021