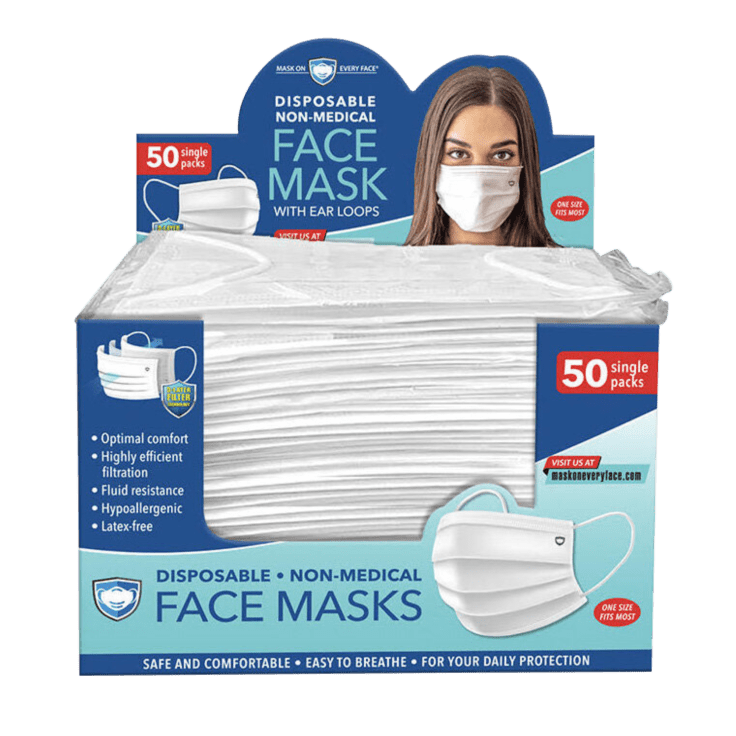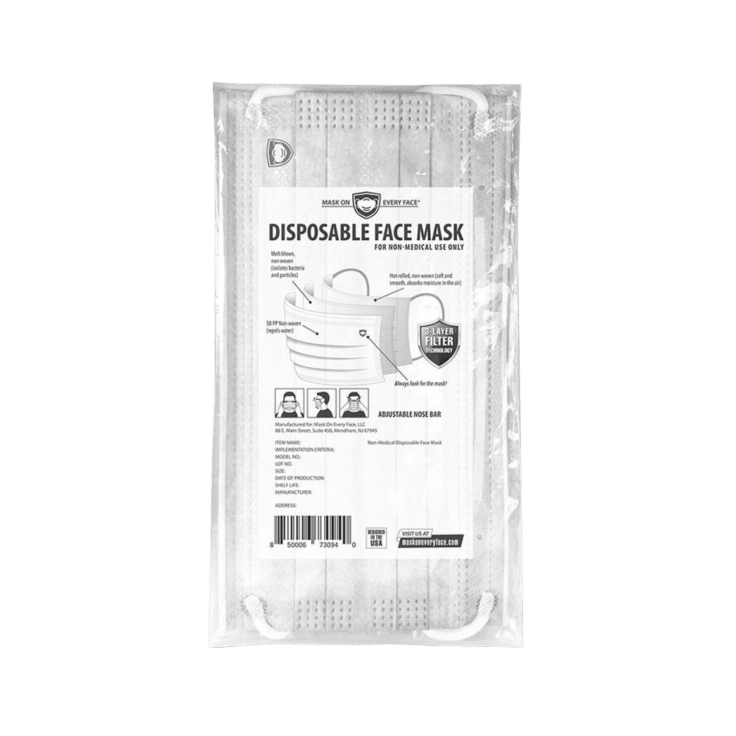 50-Pack: Mask on Every Face Individually Wrapped Disposable 3-Ply Face Masks
Features
50 Masks per box
Disposable Face Mask:

Great for daily protection from airborne pollutants, offering 95% Bacterial Filtration Efficiency (BFE)

Construction:

These face masks are made of an outer layer of non-woven fabric, a middle layer made of filter fabric, and an inner layer made of a soft, skin gentle facial tissue
The masks are fluid resistant, hypoallergenic, lint, and latex-free
The masks also include an adjustable aluminum nosepiece for comfortable use

These face masks are individually-packaged in 50 counts
Suitable Use:

This product is for general, non-medical purposes
Mask On Every Face, LLC recommends against the use of this mask in a medical setting where there is a significant risk of exposure to bodily or other hazardous fluids, use in a clinical setting where the infection risk level through inhalation exposure is high, and use in the presence of a high-intensity heat source or flammable gas
Misuse may result in sickness or death
This product is authorized by the EUA for use as source control by the general public as well as the health care professional in a health care setting only for the duration of the EUA

These masks are certified by both the FDA and CE.
Included In The Box
50-Count: Mask on Everyone Face Individually Wrapped Disposable 3-ply Facemasks
Warranty
Estimated Delivery Date
Standard: Wednesday, Nov 11 - Monday, Nov 16.
Enhanced: Monday, Nov 9 - Friday, Nov 13.