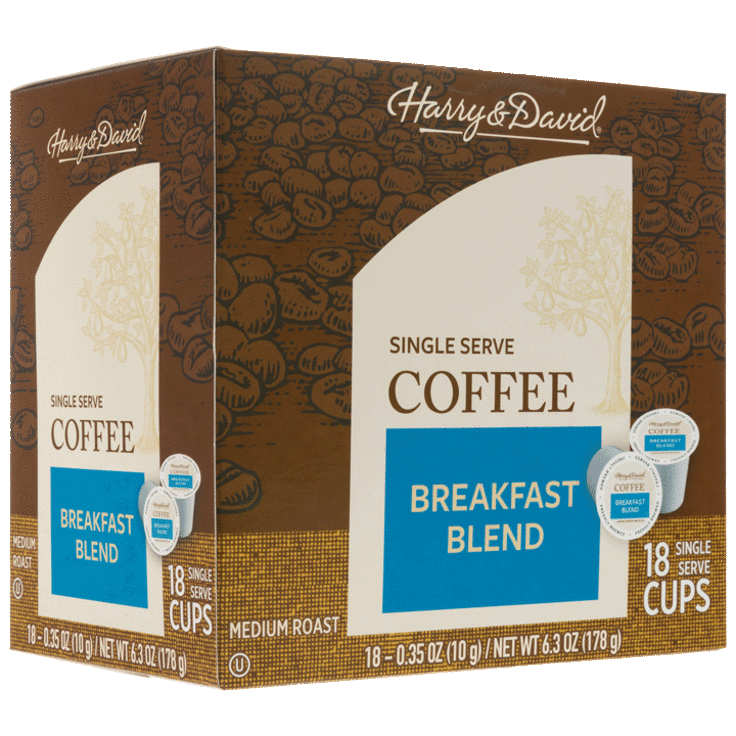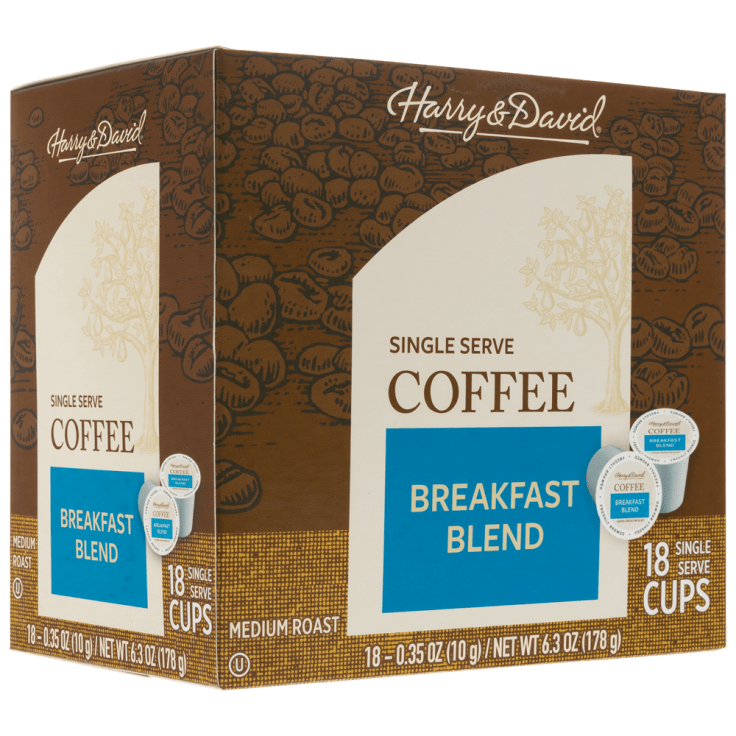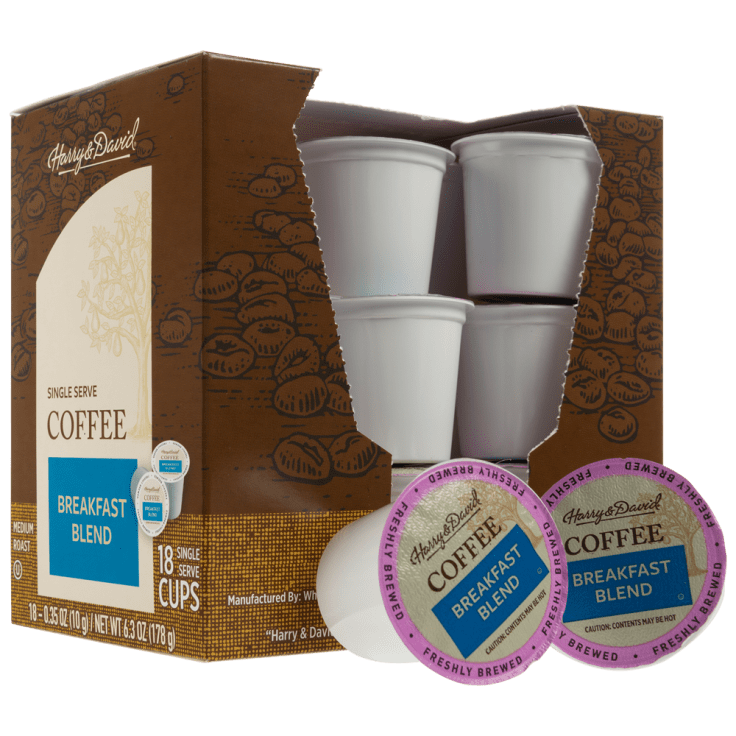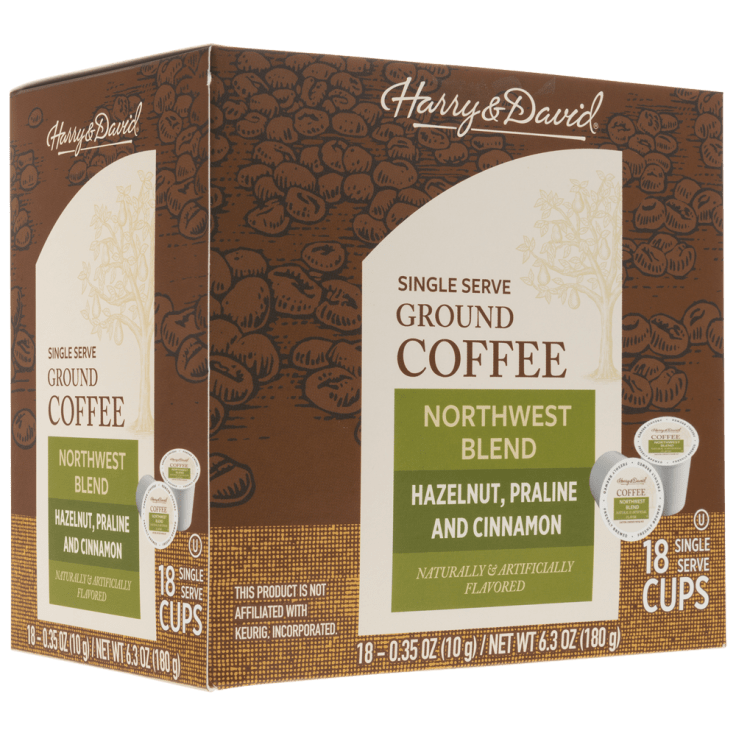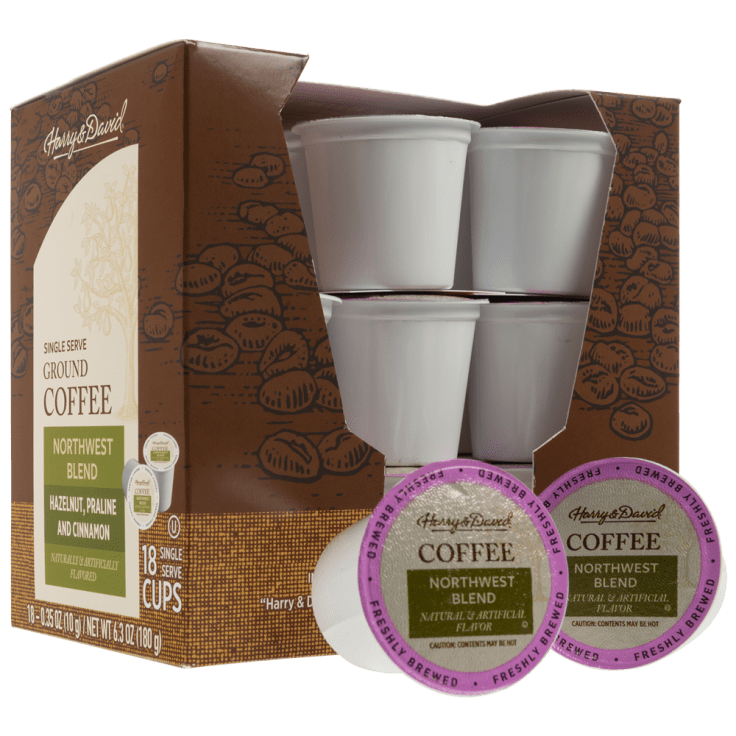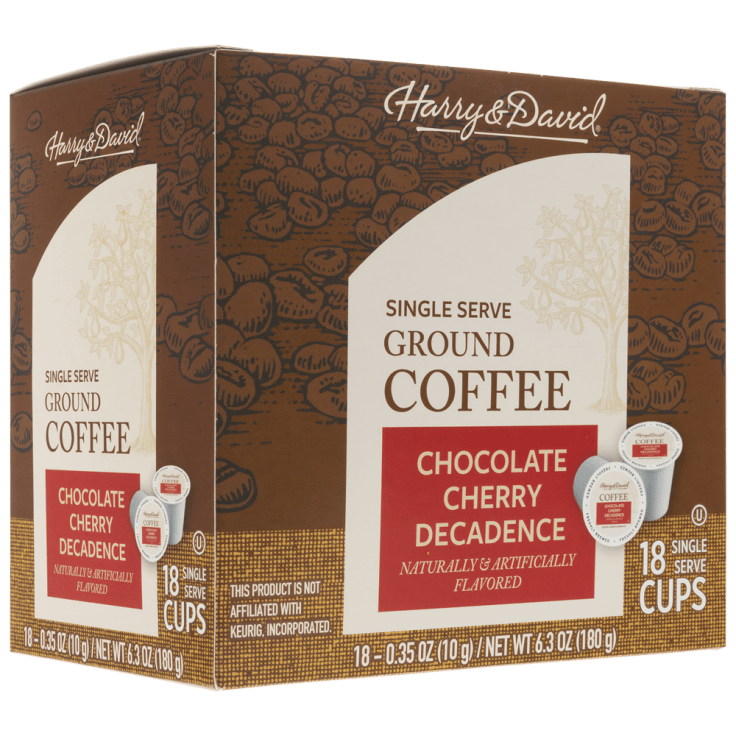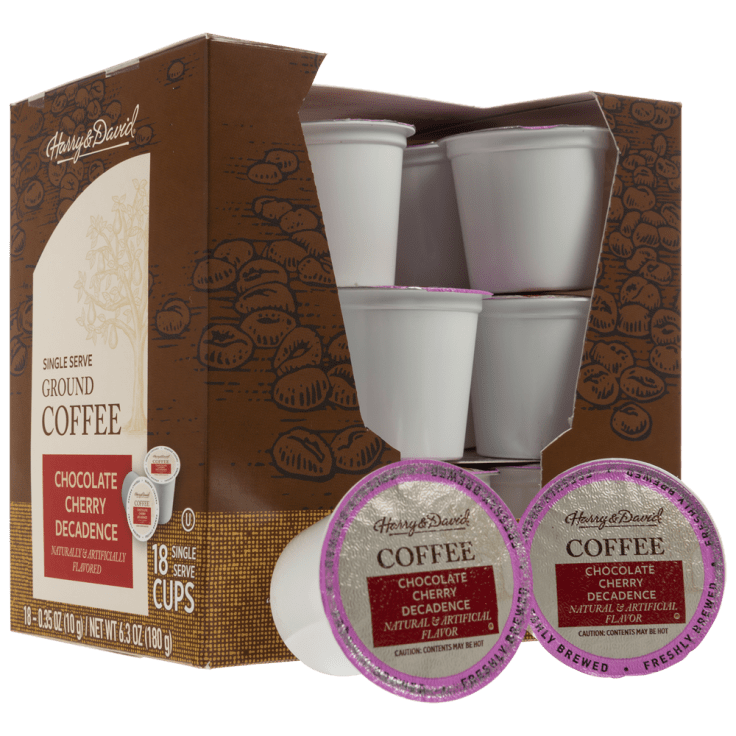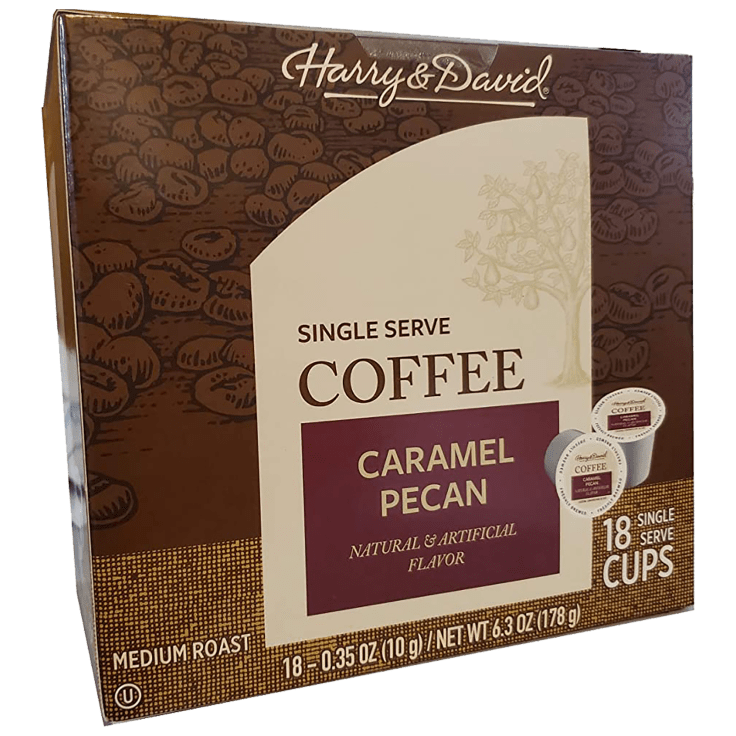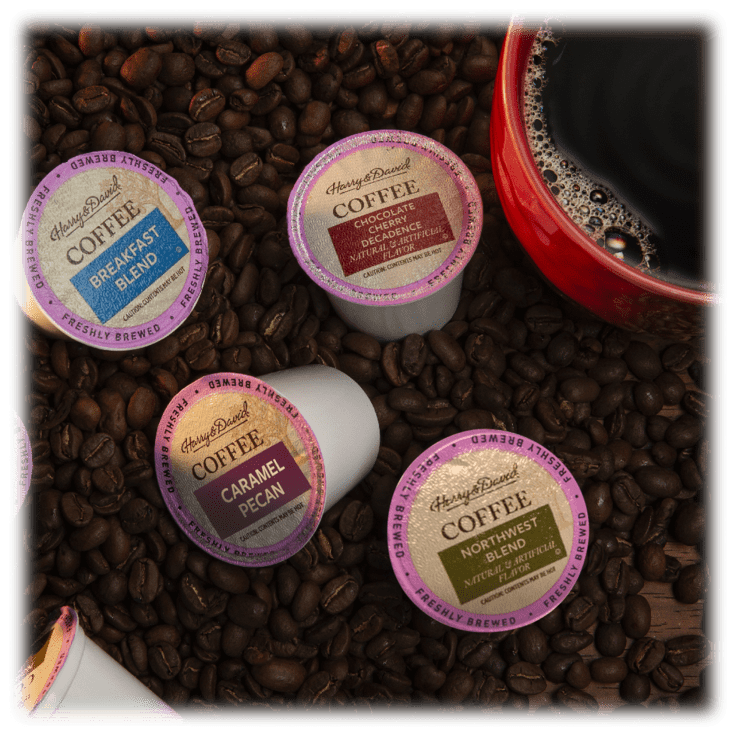 72-Pack: Harry & David Assorted Single Serve Coffee Cups
Features
72-Count includes:

Breakfast Blend - 18 Count
Northwest Blend - 18 Count
Chocolate Cherry Decanance - 18 Count
Carmel Pecan - 18 Count
BREAKFAST BLEND
Contains 18 Single Serve K-Cups
Fill up your cup with the distinct flavor and aroma of refreshing breakfast blend coffee
Enjoy the depth and complexity that only the finest quality, perfectly roasted coffee can deliver
Ingredients: Aranica Coffee
18-Count - 0.35oz (10 g)/Net Weight 6.3oz (180 g)
Best Use By 09/05/2021
NORTHWEST BLEND
Contains 18 Single Serve K-Cups
Featuring smooth notes of hazelnut, praline, and cinnamon, our Northwest Blend coffee is satisfying sip after sip
Start each morning off deliciously or perk up any time of day with this exceptional flavor
Ingredients: 100% Arabica Coffee, Natural and Artificial Flavor
18-Count - 0.35oz (10 g)/Net Weight 6.3oz (180 g)
Best Use By 09/05/2021
CHOCOLATE CHERRY DECADENCE
Contains 18 Single Serve K-Cups
Let the aromas of decadent chocolate-cherry coffee start your day
Cherry nuances added to this chocolate coffee make this morning indulgence the perfect coffee gift to share with someone special
Ingredients: 100% Arabica Coffee, Natural and Artificial Flavor
18-Count - 0.35oz (10 g)/Net Weight 6.3oz (180 g)
Best Use By 09/06/2021
CARAMEL PECAN
Contains 18 Single Serve K-Cups
This is a medium roast coffee
Ingredients: 100% Arabica beans
18-Count - 0.35oz (10 g)/Net Weight 6.3oz (180 g)
Best Use By 10/29/2021
included in the box
18x Single-serve Coffee Caramel Pecan
18x Single-serve Coffee Chocolate Cherry Decadence
18x Single-serve Coffee Northwest Blend
18x Single-serve Coffee Breakfast Blend
Warranty
Reviews
Verified Purchase
Wow we
Written by @revallen1959 - March 13th 2021
Verified Purchase
Great Buy!
Excellent coffee, Great price, and Fast Free Delivery!
Written by @forsure2 - March 8th 2021
Verified Purchase
Tastes great!
The chocolate cherry decadent is my fave! It smells delicious and taste just like it smells! This is my first time ever trying this brand, I will definitely be buying it again.
Written by @cna3108 - March 6th 2021
Verified Purchase
Wonderful selections
Every one who tried these each had a different favorite flavor.This was a great decision.Thanks a lot.
Written by @kab7246 - March 5th 2021