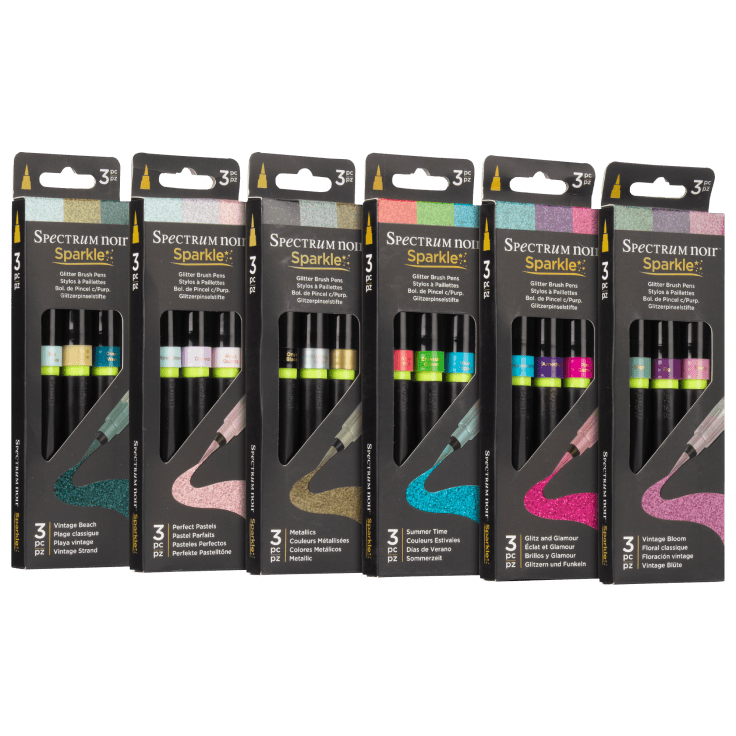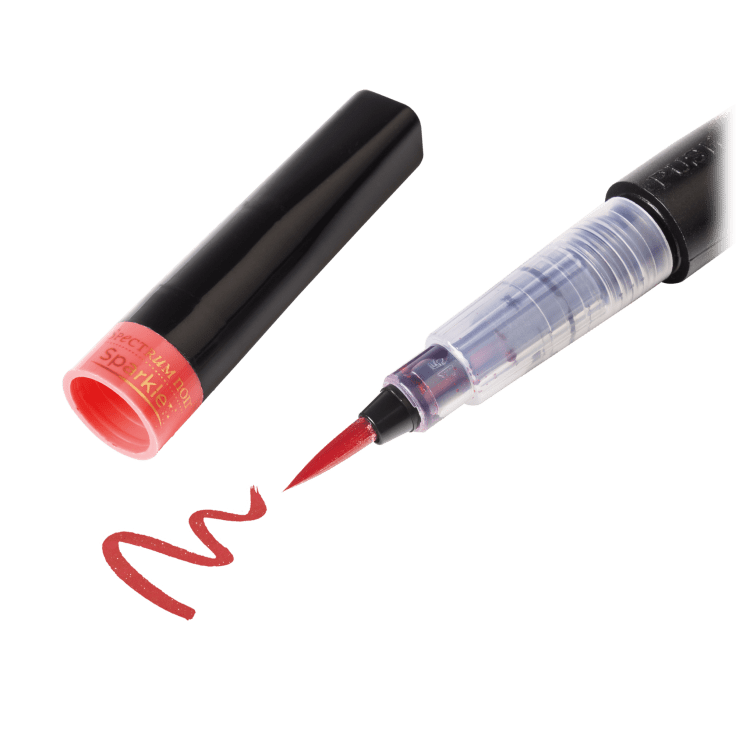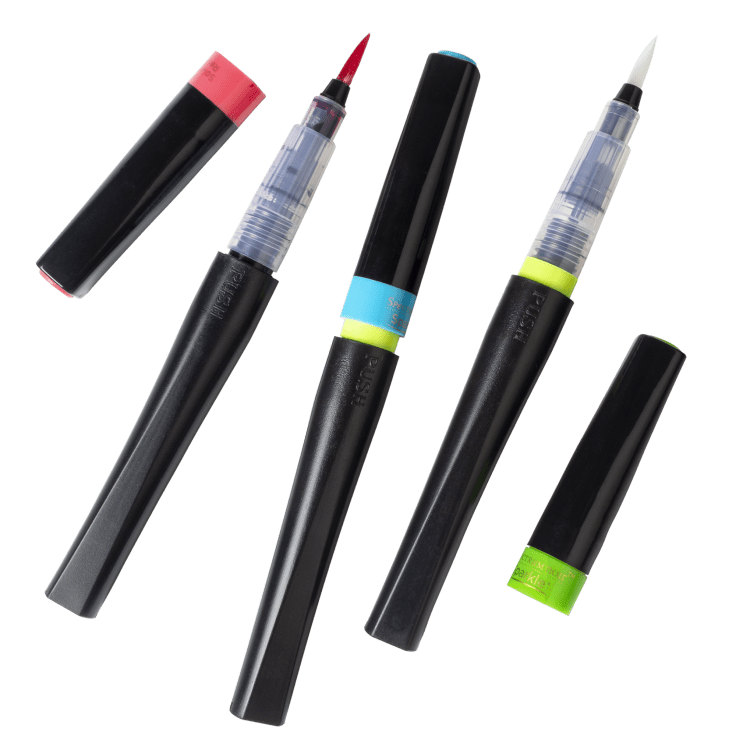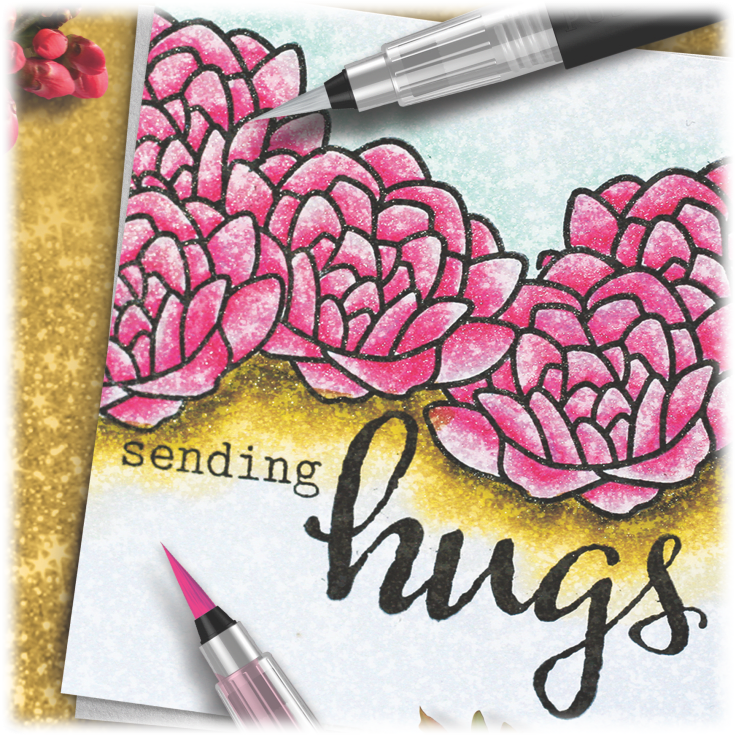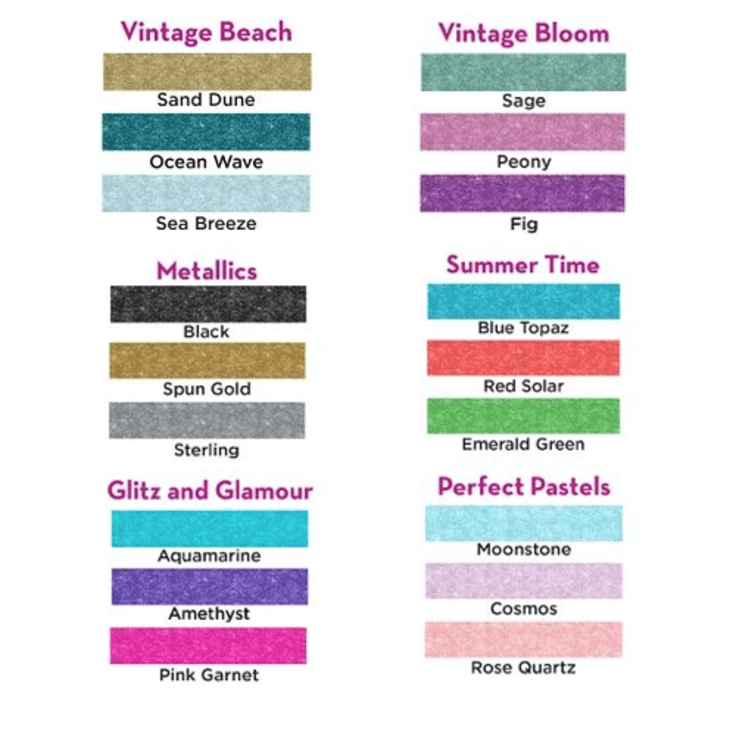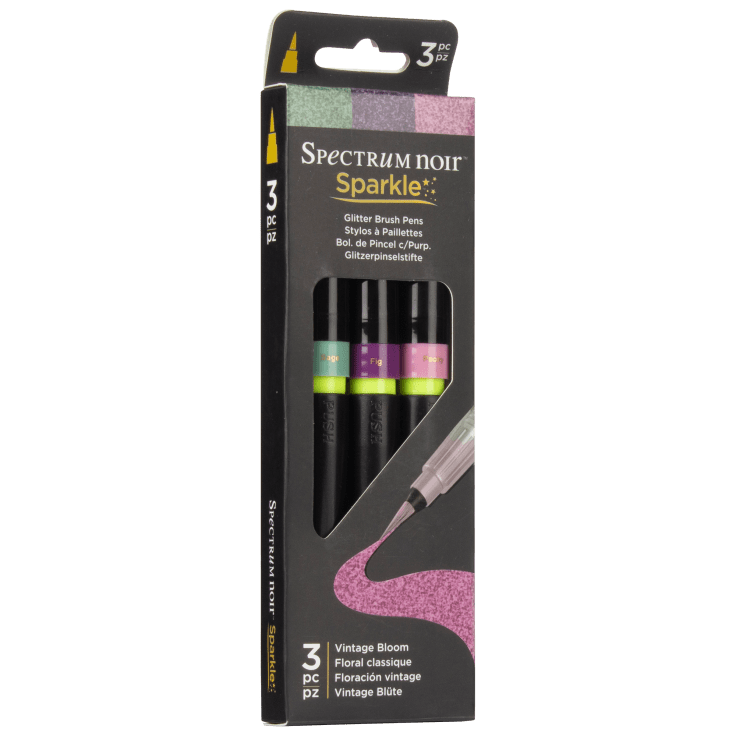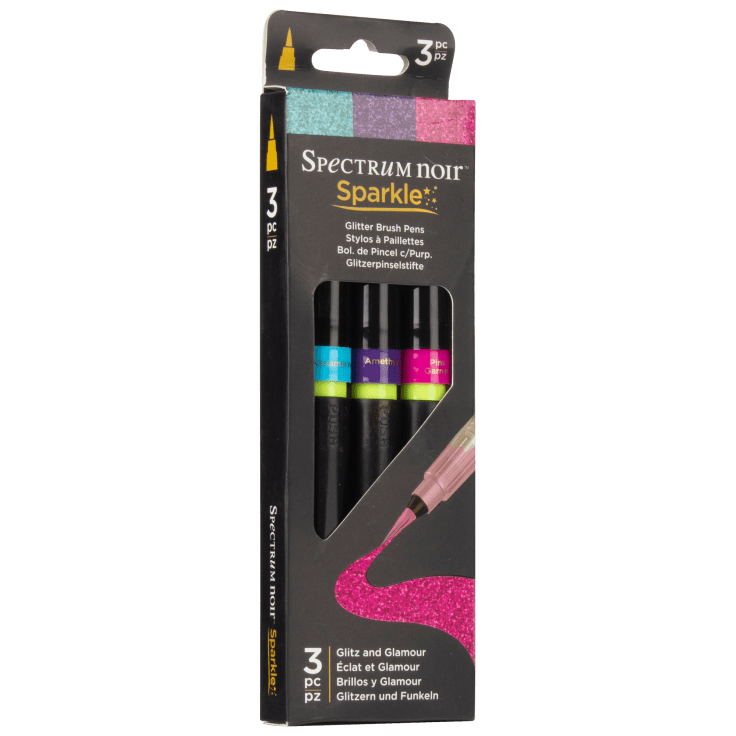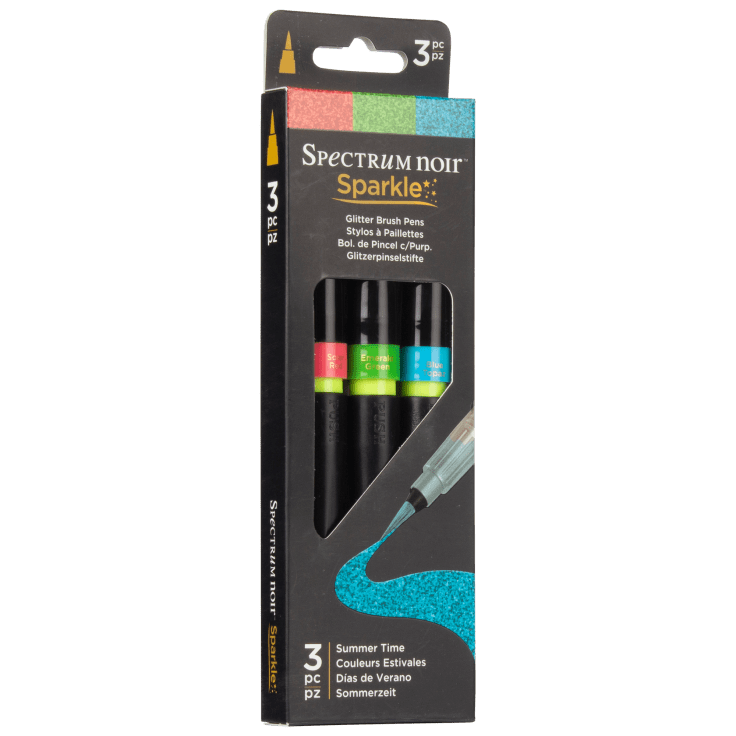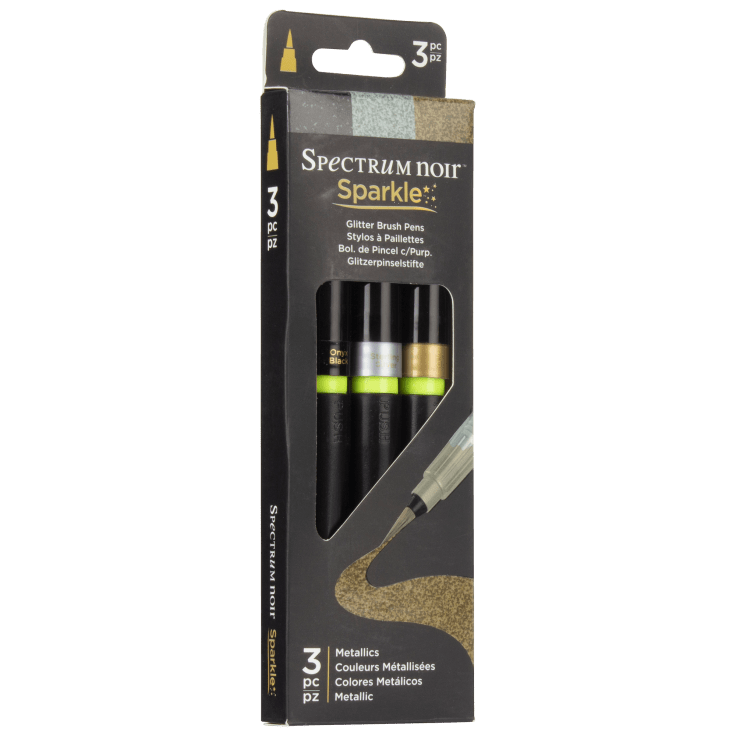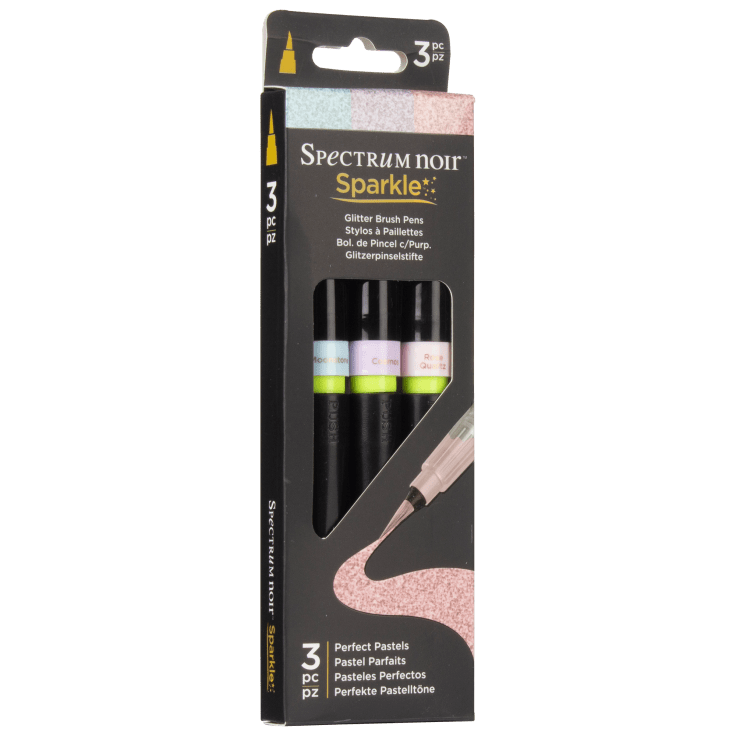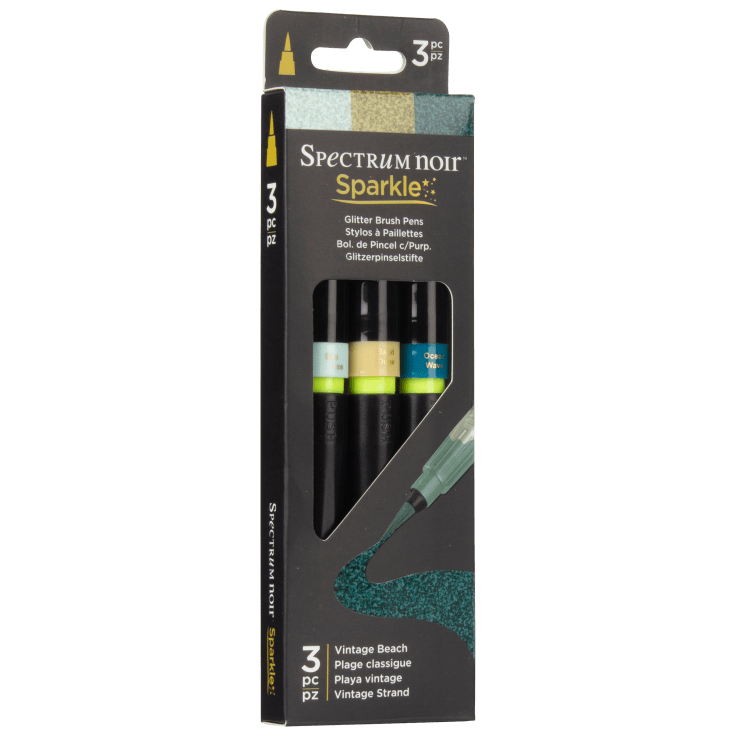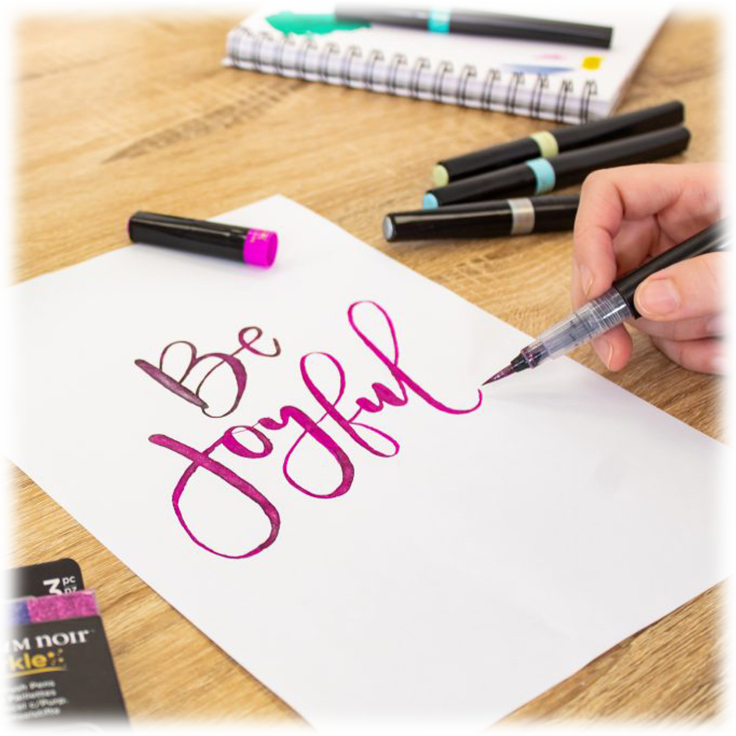 9-Pack Spectrum Noir Sparkle Glitter Brush Pens (Your Choice)
Features
Your nine pack of Spectrum Noir Sparkle Glitter Brush Pens will be comprised of three packs of three pens each.
Choose the colors that are best for your needs!
Add a touch of creative Sparkle with these fabulous brand new glitter pens.
They come in a range of on-trend, seasonal colors containing fine glitter micro-pigment.
These pens feature a flexible nylon brush for accurate, mess-free application.
They can be used for coloring, writing, embellishing, accenting and so much more.
The result is a shimmering sparkle effect that will bring a dazzling new dimension to all your art and craft projects.
Recommended for ages 14+ unless supervised.
Select three sets from the six available to complete your purchase.
YOUR FABULOUS OPTIONS
Vintage Bloom: Fig, Peony, Sage
Glitz and Glamour: Aquamarine, Amethyst, Pink Garnet
Summer Time: Solar Red, Emerald Green, Blue Topaz
Metallics: Gold, Silver, Black Metallic
Perfect Pastels: Moonstone, Cosmos, Rose Quartz
Vintage Beach: Sand Dune, Ocean Wave, Sea
What's included?
9-Pack Spectrum Noir Sparkle Glitter Brush Pens
Warranty
Estimated Delivery Date
Standard: Monday, Aug 9 - Thursday, Aug 12.
Enhanced: Monday, Aug 9 - Wednesday, Aug 11.