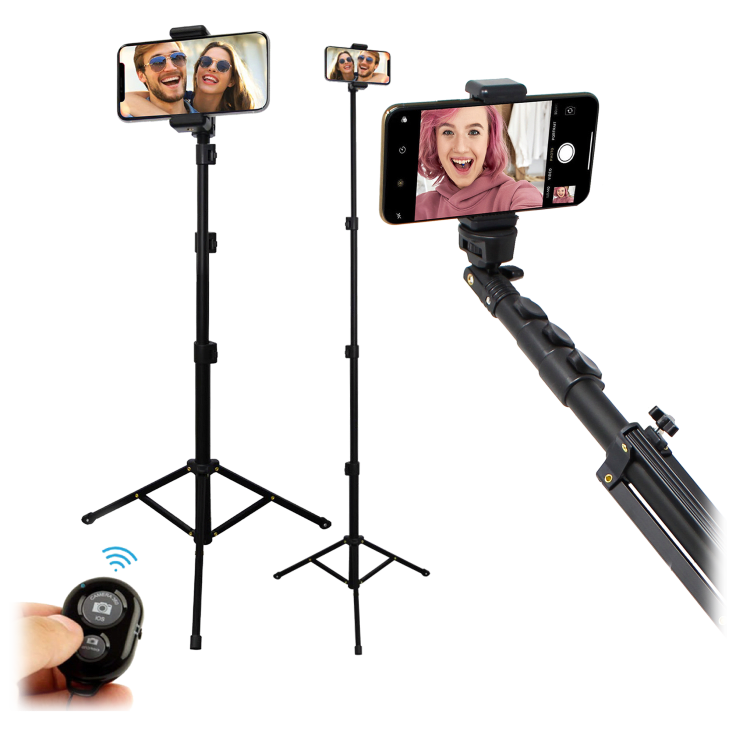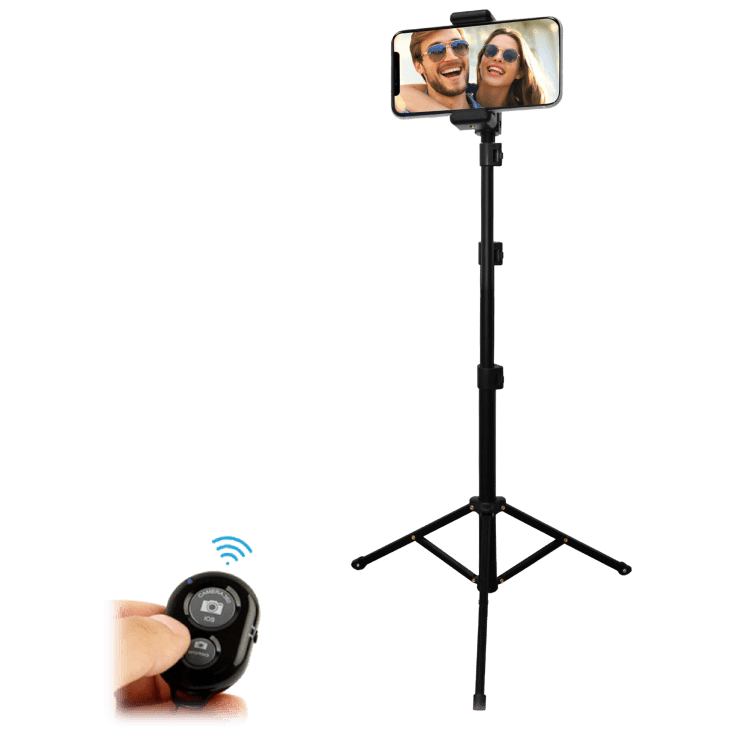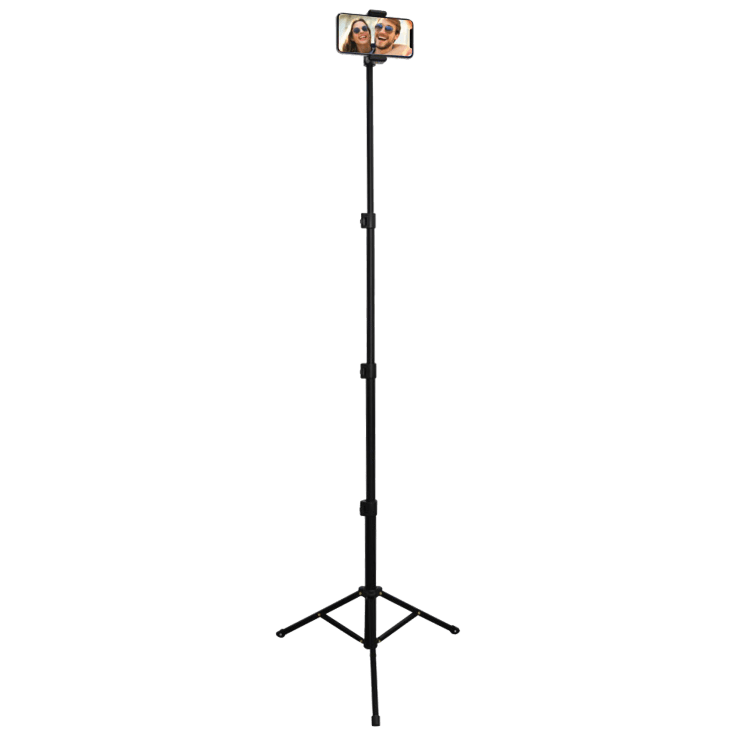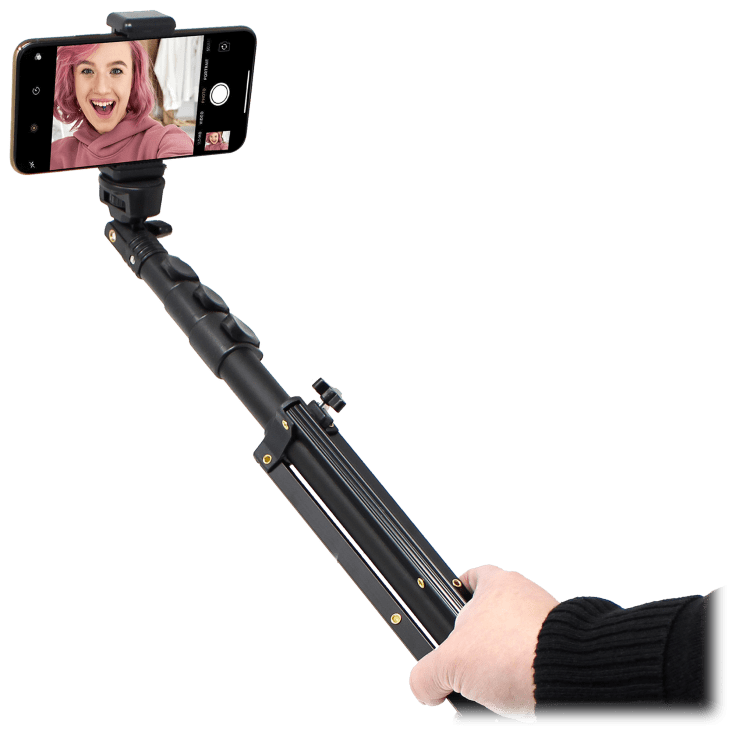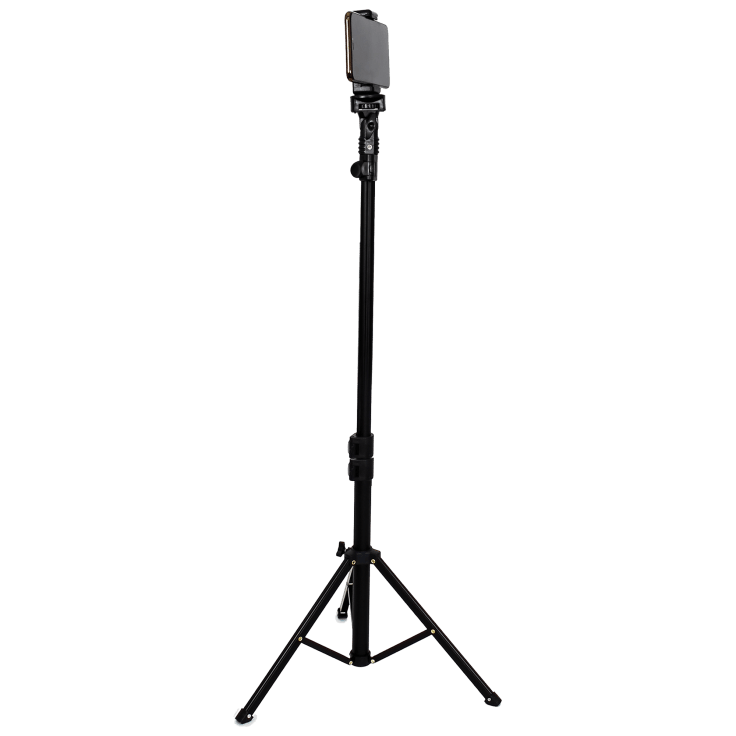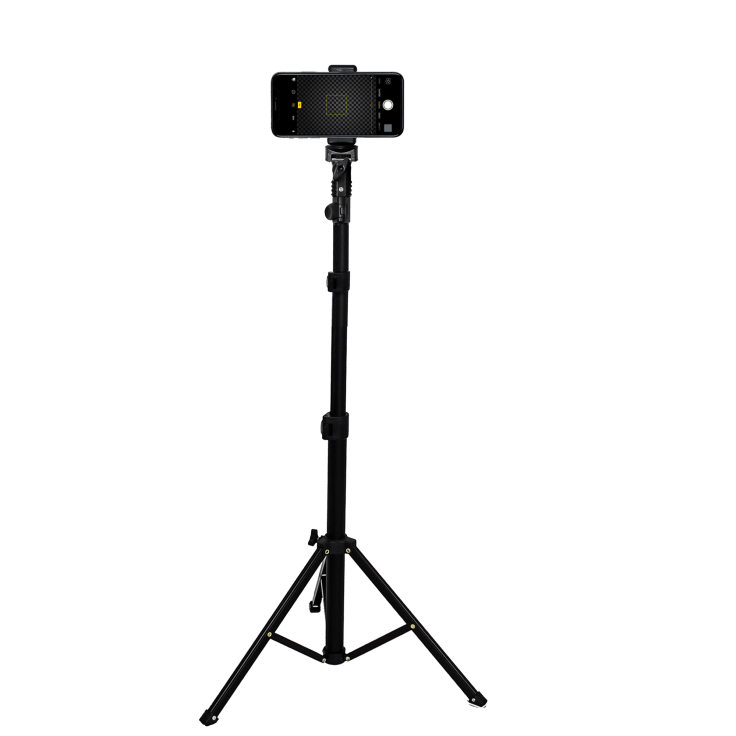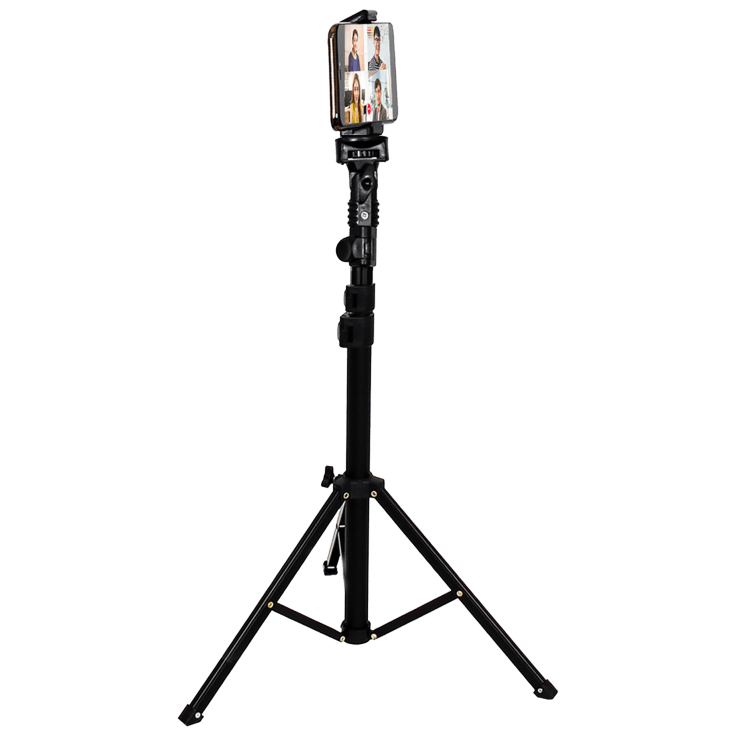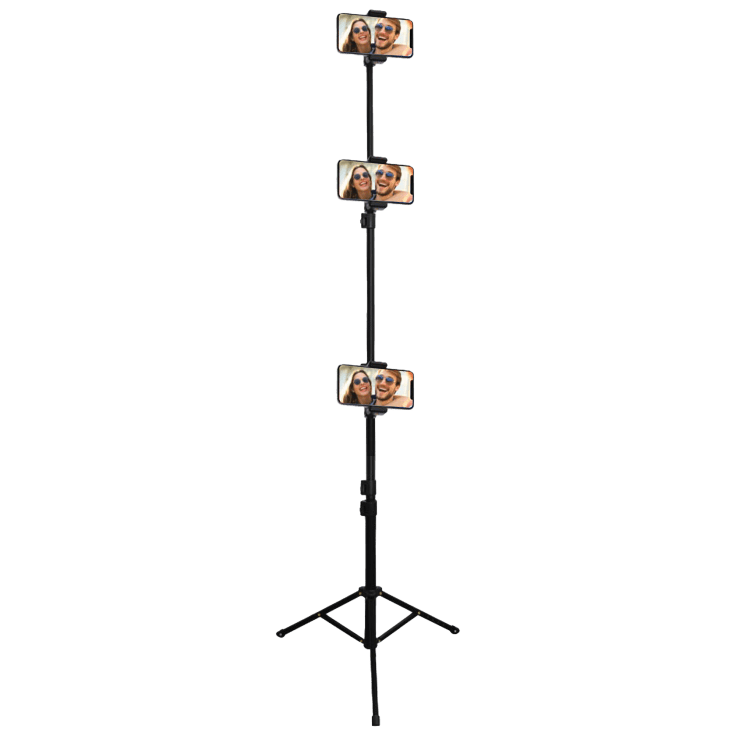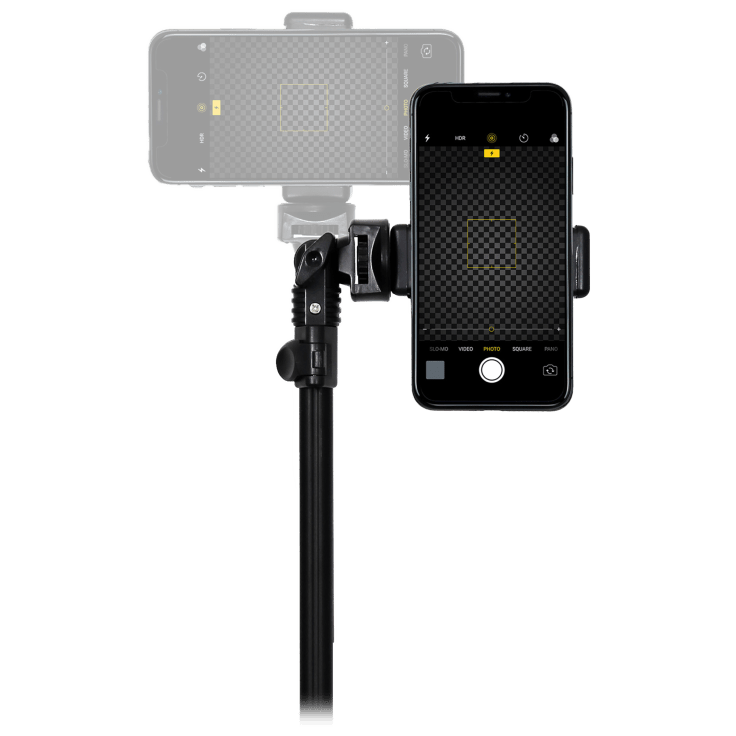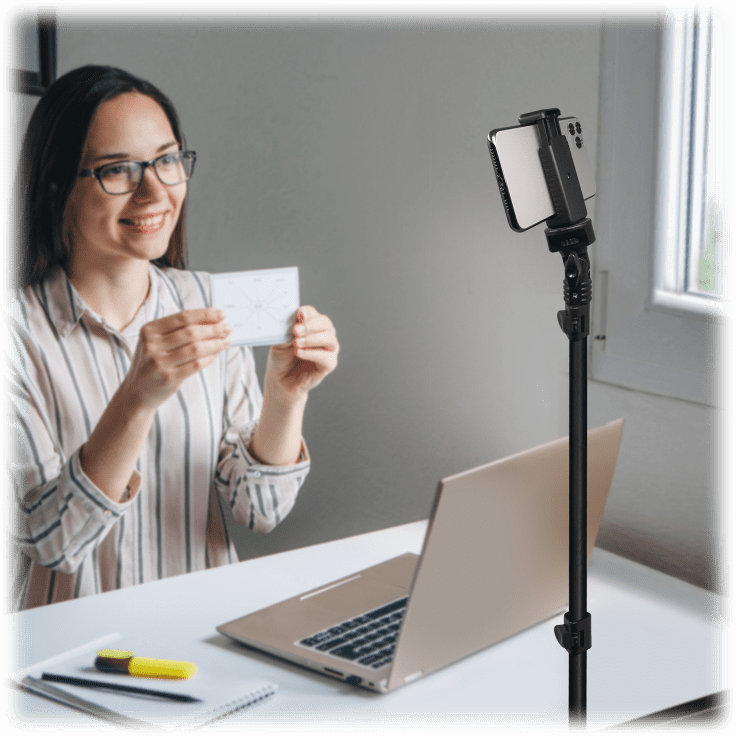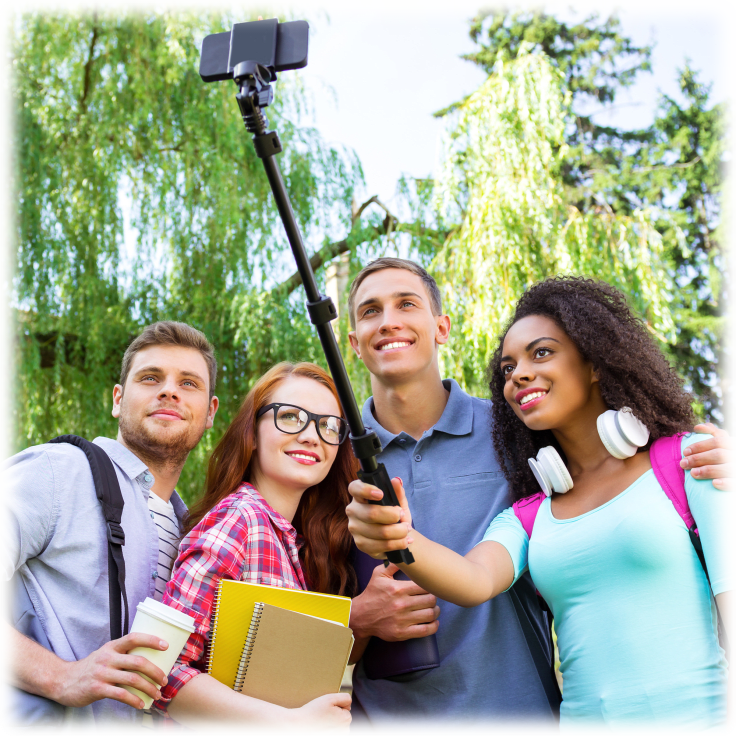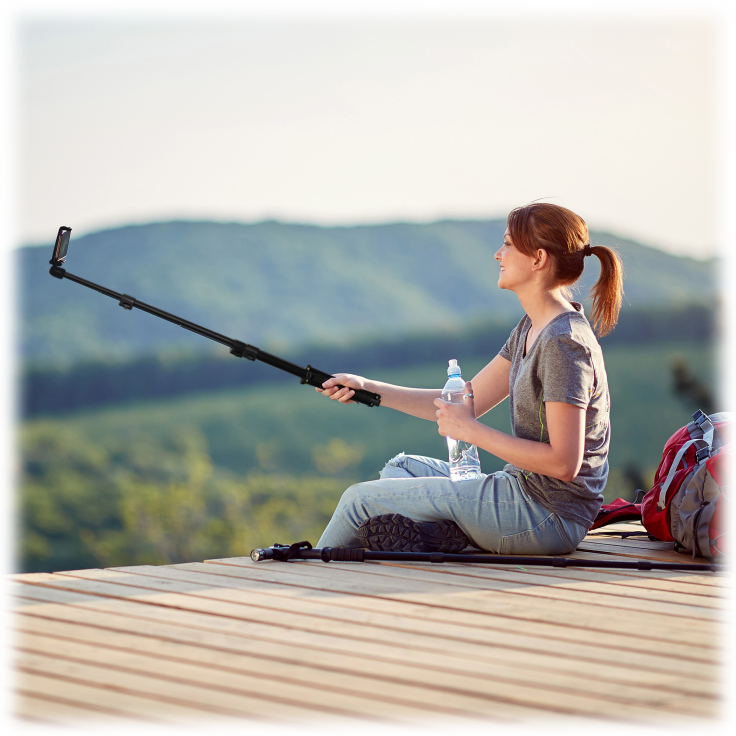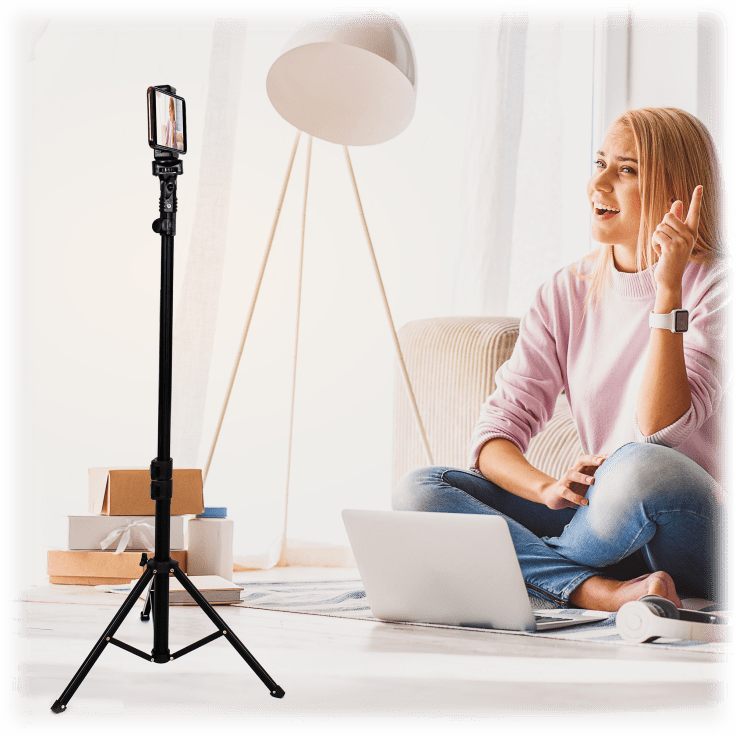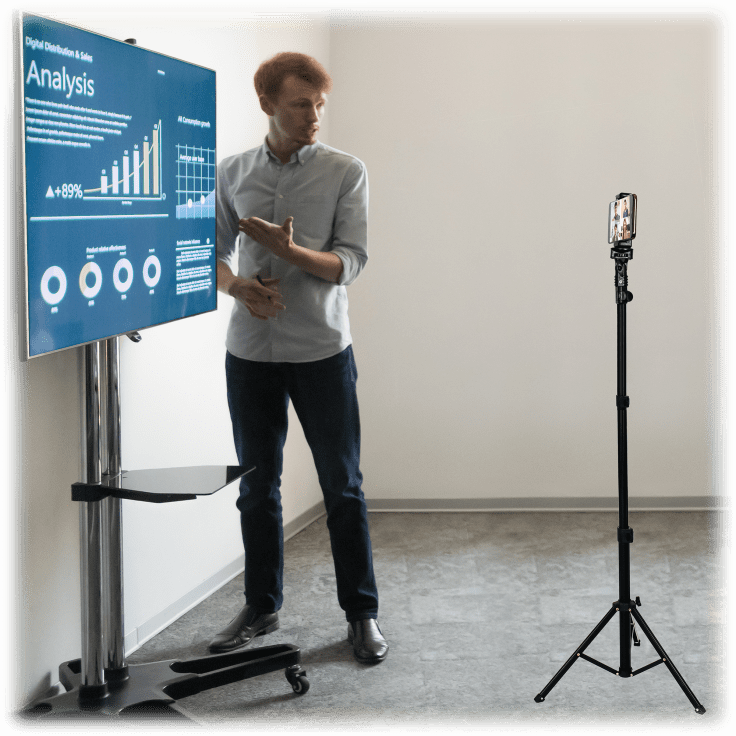 Aduro U-Stream 51'' Selfie Stick with Extendable Tripod with Bluetooth Remote
Features
The U-Stream Selfie Extendable Tripod and Selfie stick can extend the length of the tripod between 17.5-51 inches for more intimate shots and wider angles, allowing you to catch more scenery in every picture
Rubber legs and non-slip feet enable U-Stream 51" Selfie Stick Extendable Tripod to be placed on almost any surface
Wireless Bluetooth remote control allows you to take photos and start/stop video recording from 30ft away
Perfect for selfies, group photos, adventure travel, vlogging, Youtube videos, podcasts, Tiktok, Facebook Live, Facetime Instagram, Live streaming, and more
Extended 51" length offers unlimited options
Phone Tripod Stand has a 225°rotation head with an adjustable knob + 360°rotatable phone holder so you could rotate the phone clip and select horizontal or vertical camera mode to get the best angle photos
What's Included?
1x U-Stream 51" Selfie Stick
1x Bluetooth Remote
Warranty
Available States
AL, AZ, AR, CA, CO, CT, DE, DC, FL, GA, ID, IL, IN, IA, KS, KY, LA, ME, MD, MA, MI, MN, MS, MO, MT, NE, NV, NH, NJ, NM, NY, NC, ND, OH, OK, OR, PA, RI, SC, SD, TN, TX, UT, VT, VA, WA, WV, WI, WY
Estimated Delivery Date
Monday, Dec 13 - Monday, Dec 20
Reviews
Verified Purchase
The item is much better quality then I thought it be..
I did not dislike anything about this tripod. I totally love it. How ever I haven't used the remote yet. I just got it today.
Written by @differentmeals - October 9th 2021
Verified Purchase
Love It!
I simply love



the 51" Selfie Stick. And the price point is spectacular

. Highly recommend.
Written by @ANTIQUE - March 4th 2021
Verified Purchase
Great selfie tripod with bluetooth remote.
Great tripod selfie stick and the bluetooth remote took less than a minute to set up.
Written by @KYRacing - November 30th 2021
Verified Purchase
Written by @Bfsmithliege374 - December 1st 2021
Verified Purchase
Written by @Deevaame - October 22nd 2021
Verified Purchase
Written by @NicoleFalcon - November 17th 2021
Verified Purchase
Written by @Queendeal - November 17th 2021
Verified Purchase
Written by @moorie1 - October 16th 2021
Verified Purchase
Phenomenal Product
Written by @EmmanuelVA - March 21st 2021