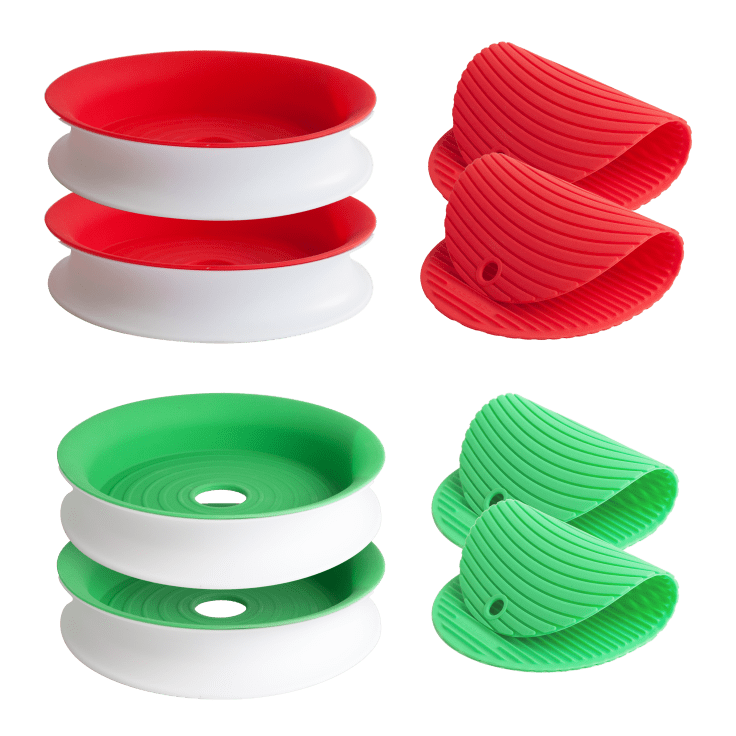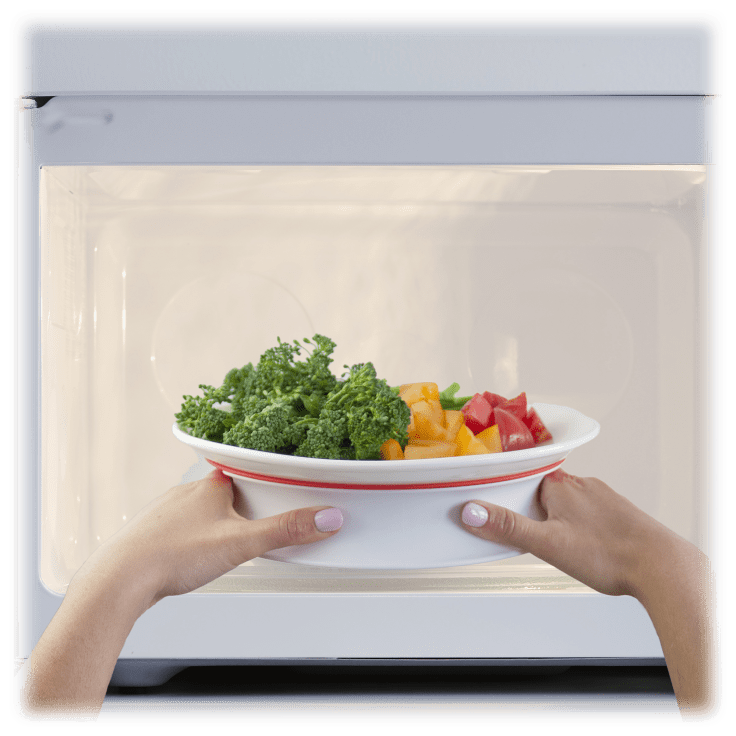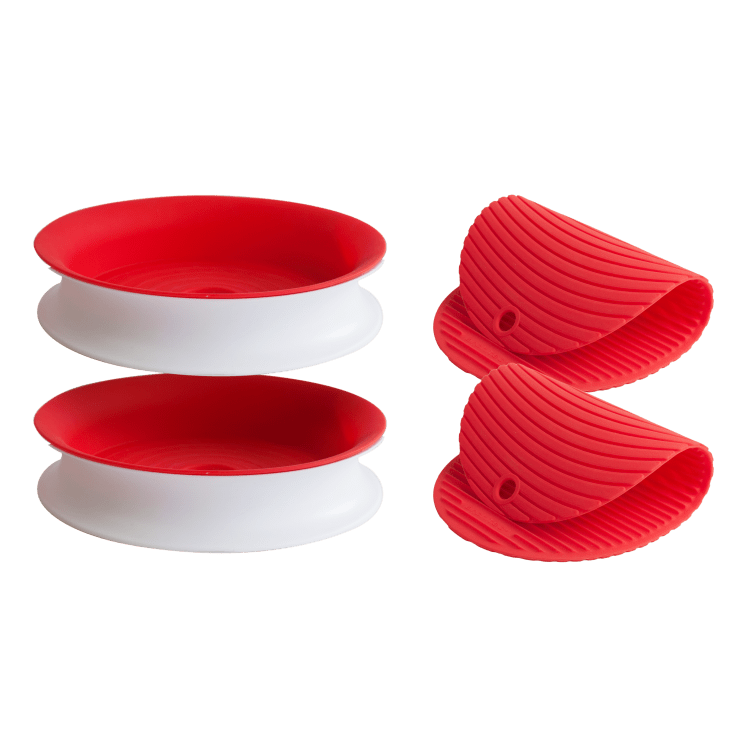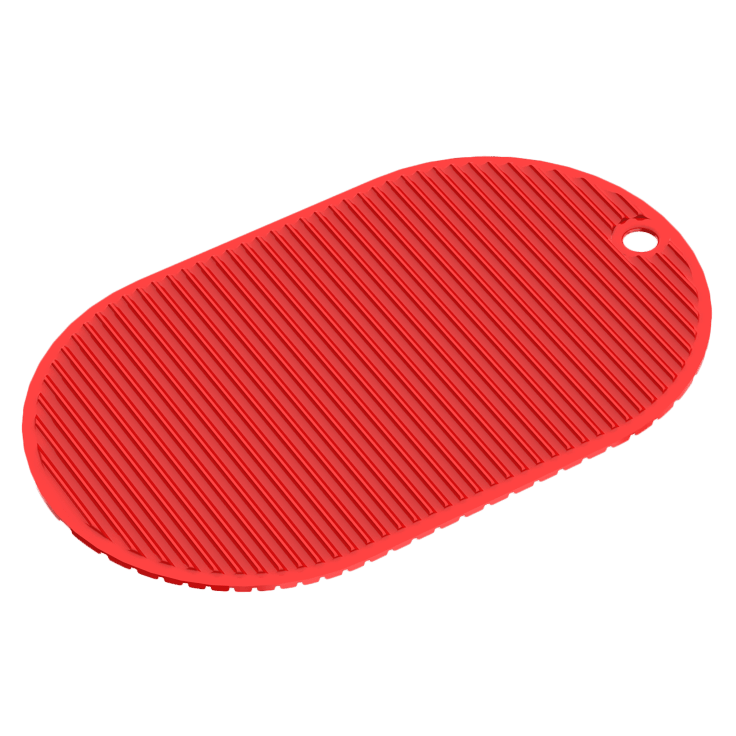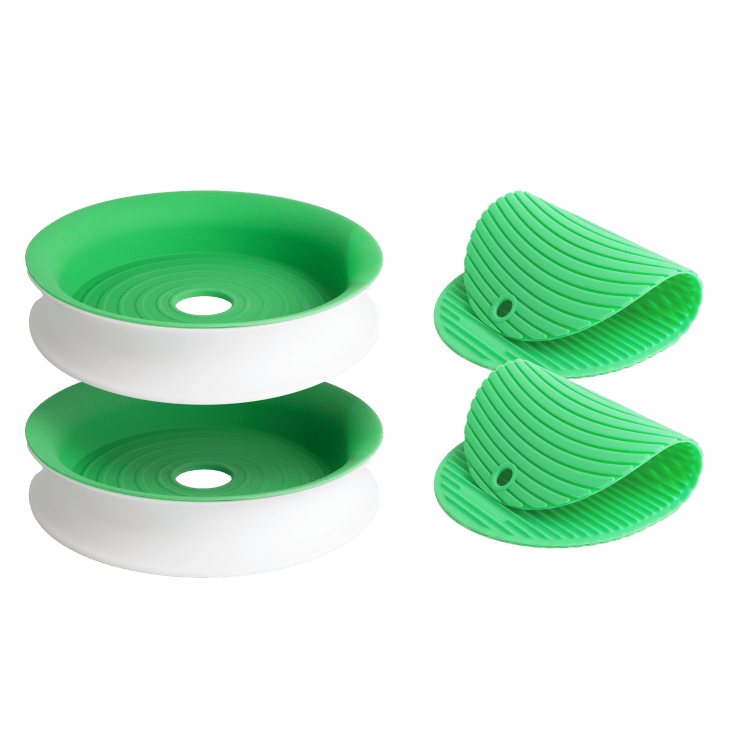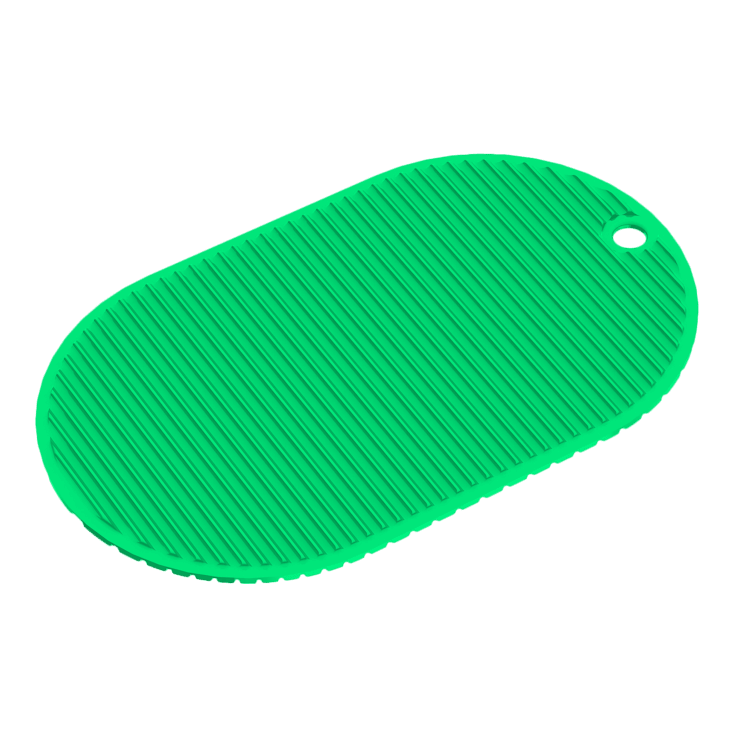 Architec Silicone Heat-Resistant 4-Piece Hot Lift & Hot Grip Set
Features
Microwave helper bowl & plate holder fits small & large plates, soup bowls, and large mugs
Helps to remove hot items from microwave without burning your hands
Fits all microwaves
The silicone hot grip can be used to lift pots or as a trivet to protect countertops
Set of 2
Colors Available:
Specifications
Heat resistant up to 500 degrees F
Both items are Dishwasher Safe (Top Rack Only)
Dimensions:

Microwave Helper: 8.5" x 8.5" x 1.75" inches
Hot Grip: 9" x 5.5" inches
Included in the Box
2x Microwave Helper Bowls
2x Hot Grip Plate Holder
Warranty
Limited Lifetime Warranty Manufacturer Defect Up to One Year
Available States
AL, AZ, AR, CA, CO, CT, DE, DC, FL, GA, ID, IL, IN, IA, KS, KY, LA, ME, MD, MA, MI, MN, MS, MO, MT, NE, NV, NH, NJ, NM, NY, NC, ND, OH, OK, OR, PA, RI, SC, SD, TN, TX, UT, VT, VA, WA, WV, WI, WY, AK, HI
Reviews
Verified Purchase
Best ever...
Best item ever. The holders are phenomenal. Sometimes with potholders you still burn your hands from the steam. These holders prevent that because you are grabbing your item from the sides. It is very easy to carry your food with no spillage. The 2 silicone potholders are also nice too. I use them to pull out the trays in my air fryer/convection oven. I throw mine on the top rack of the dishwasher to sanitize and clean, its so easy or wash by hand its just as easy. They each come with a hole for easy hanging. This was a great purchase.
Written by @spl4016 - August 3rd 2021
Verified Purchase
What a suprise with the Architec Silicon Heat-Resistant Hot Lift and Hot Grip set!
Think I was surprised because didn't remember that the Hot lift set came with the hot grip set! This is one of my most favorite things I've ordered from MorningSave!
Written by @tawarren0419 - January 30th 2021
Verified Purchase
Silicone hot lift
I have not used yet, only rec'd yesterday. The hot lift fits all my dishes that I would use. I checked them all out last night. Time will tell on the rest.
Written by @valadawn - December 12th 2020
Verified Purchase
Great Buy
It is very practical, colorful and the price is great. Loved the bright colors.
Written by @vlnazareth - June 17th 2021
Verified Purchase
Very useful
Wasn't sure about this product but after receiving I ordered more for gifts.
Written by @gomez4905 - December 7th 2020
Verified Purchase
Useful
Specially the tray for the microwave.
Written by @doraalvarez53 - June 15th 2021
Verified Purchase
Wonderful
Written by @Delite55 - March 30th 2022
Verified Purchase
Delivery
Written by @SandraTaggart - July 20th 2021
Verified Purchase
Did not receive, this is getting old
Written by @3178471905 - December 8th 2020
Verified Purchase
Written by @88mSV9 - March 24th 2022
Verified Purchase
Written by @putche - March 23rd 2022
Verified Purchase
I didn't receive what I ordered.
I didn't receive what I ordered. The package arrived missing two parts. Looked cheap and not what I was expecting. I request a return receipt and a reimbursement
Written by @Anncolleenstott - December 10th 2020