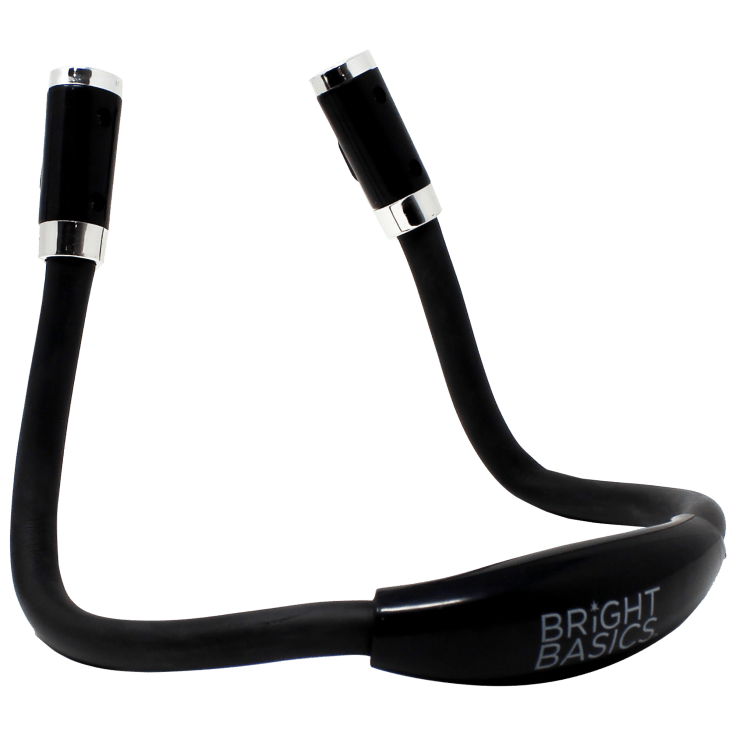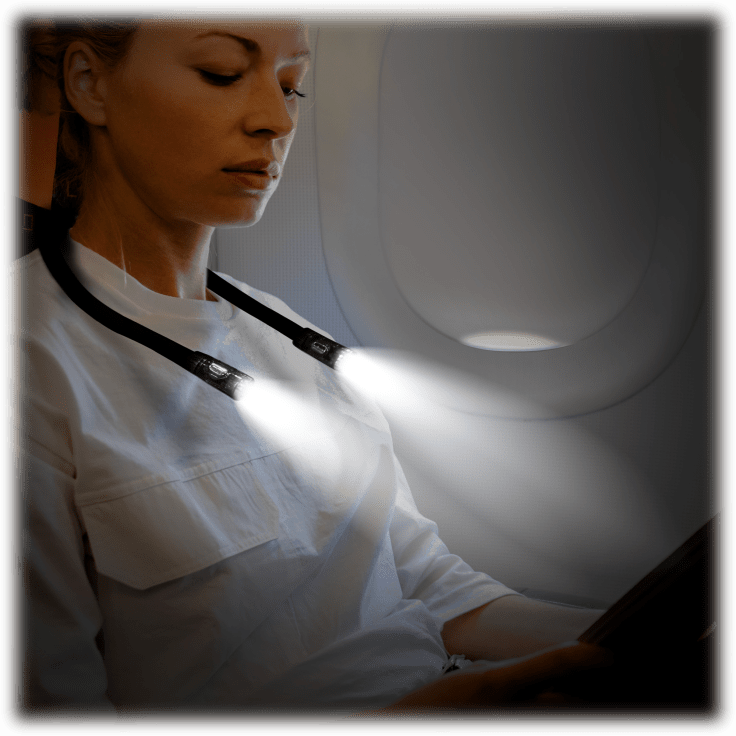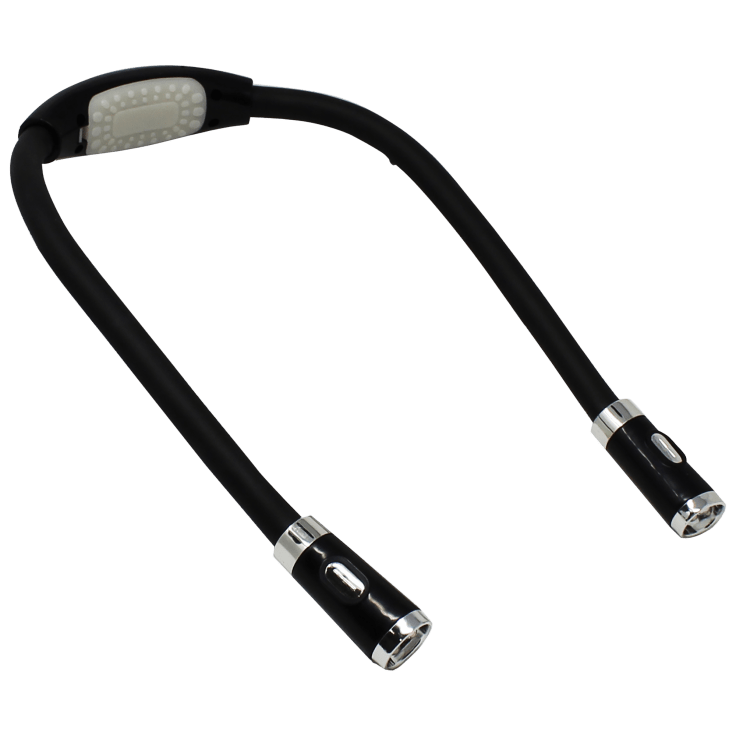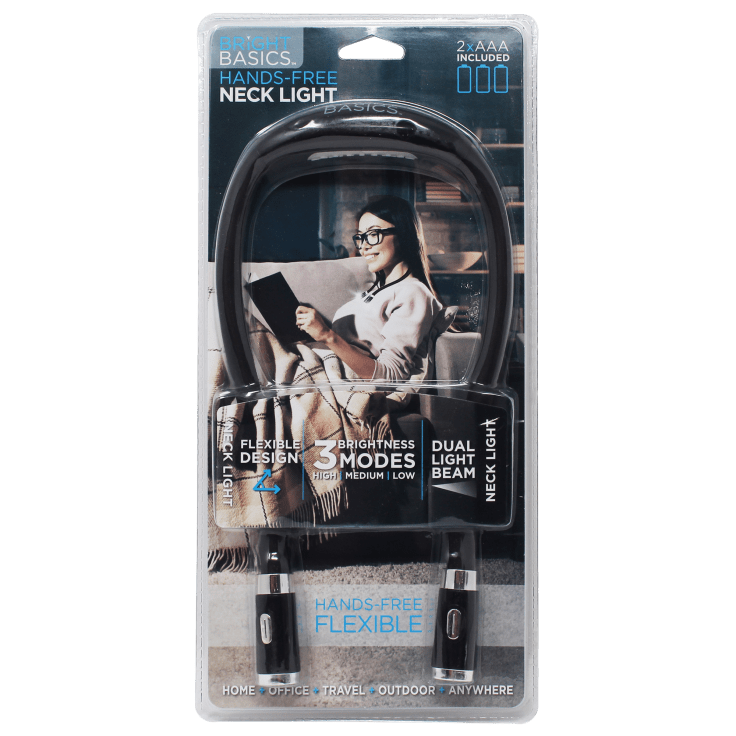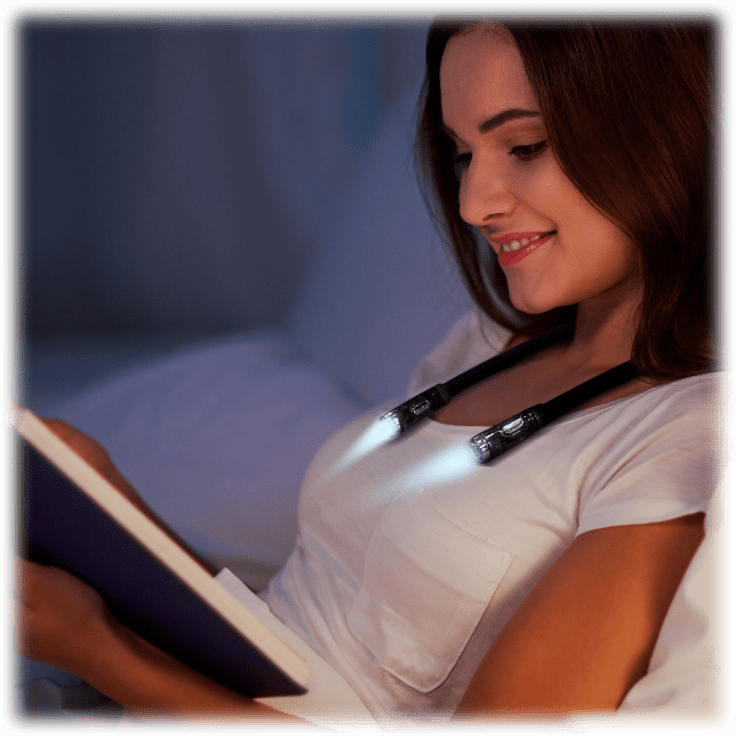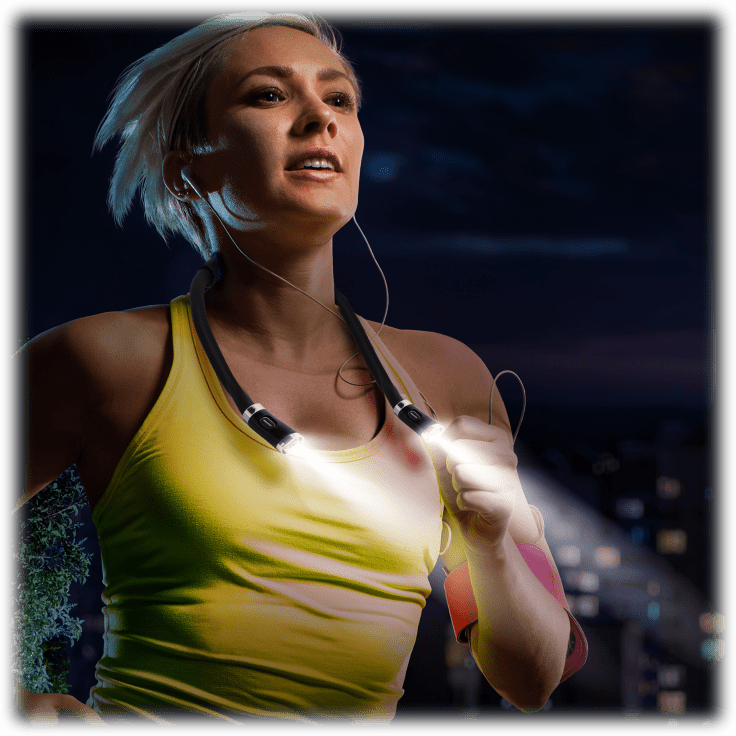 Bright Basics Hands-Free LED Flexible Neck Light
Features
Collapsible and flexible design offers you a compact and convenient size
Can be worn around your neck for hands-free use so no need to worry about dropping anything
3 distinct lighting modes so you can always have the exact amount of light necessary
Whether you need extra light indoors or outdoors, the Bright Basics Hands-Free Flexible Neck Light will help you out
Its design allows it to rest on your neck without having to use your hands to hold it up, and it is easily collapsible and flexible for easy storage and transport
The included LED bulb produces a cool bright light, and it has 3 different light modes to always give you the exact amount of light you need
Operates on 2 AAA batteries (Included)
What's Included?
1x Bright Basics Hands-Free LED Flexible Neck Light
2x AAA Batteries
Warranty
Available States
AL, AZ, AR, CA, CO, CT, DE, DC, FL, GA, ID, IL, IN, IA, KS, KY, LA, ME, MD, MA, MI, MN, MS, MO, MT, NE, NV, NH, NJ, NM, NY, NC, ND, OH, OK, OR, PA, RI, SC, SD, TN, TX, UT, VT, VA, WA, WV, WI, WY
Estimated Delivery Date
Monday, Jul 5 - Wednesday, Jul 7
Reviews
Verified Purchase
I just received this package and I haven't tried it yet
Written by @holyspirit14 - September 11th 2020
Verified Purchase
This is a great little neck light it frees up your hands if need be. I love mine.
Written by @konecaddyclown - September 2nd 2020
Verified Purchase
Neck light
I love the neck light, it wonderful. Thank you
Written by @55brooklyn - August 27th 2020
Verified Purchase
Wish Lights Were Brighter
They're ingenuous and comfortable; but the bright light isn't bright enough for me.
Written by @ANTIQUE - March 28th 2021
Verified Purchase
Doesn't Work Well
After replacing the batteries did not wortk… neither side, I put in brand unopened batteries… but only one (1) side worked. I took the baterriwes out. Replaced them but… still… only one side of the lights work. That one (1) side lights perfectly. I paid for 2 working lights… not half.
Written by @Betta - September 19th 2020
Verified Purchase
I opened the package & it doesn't work
I would really like to use it, I'm disappointed
Written by @AnitaBergara - September 1st 2020
Verified Purchase
Not really good, sturdy quality.
Written by @jahzee - August 29th 2020