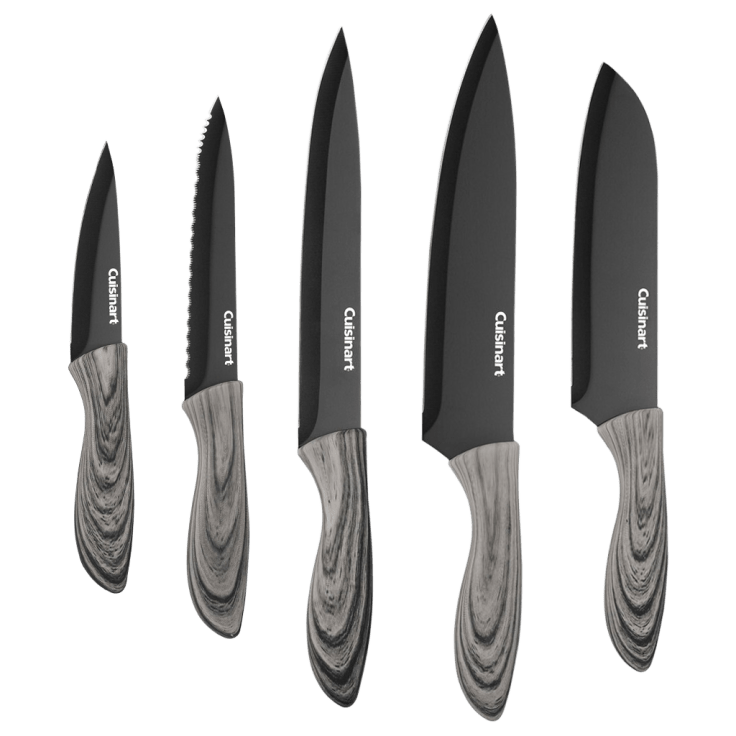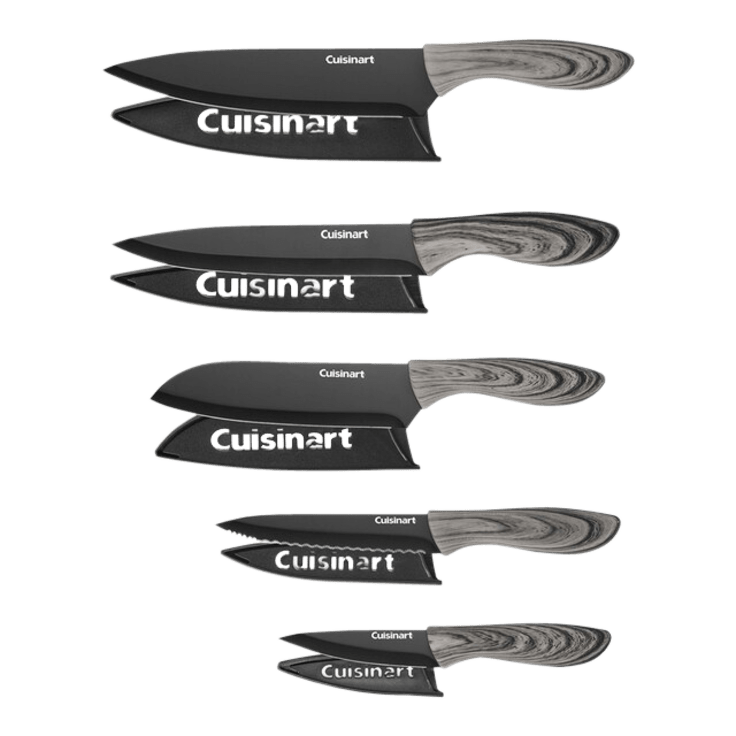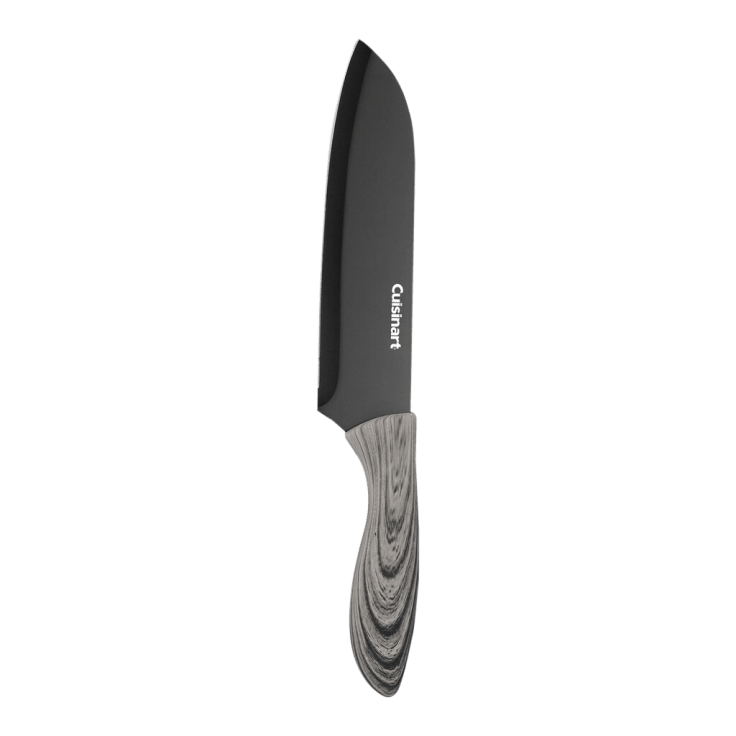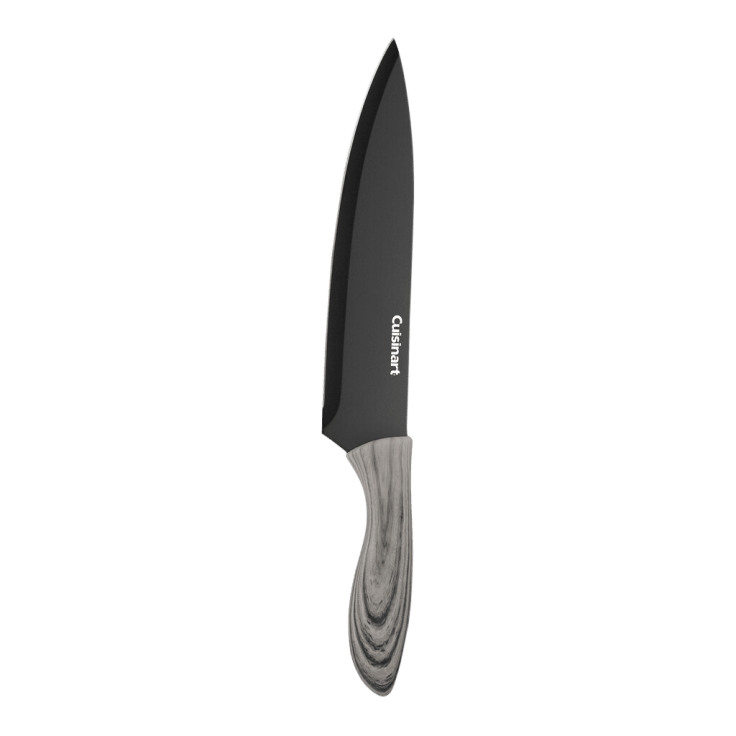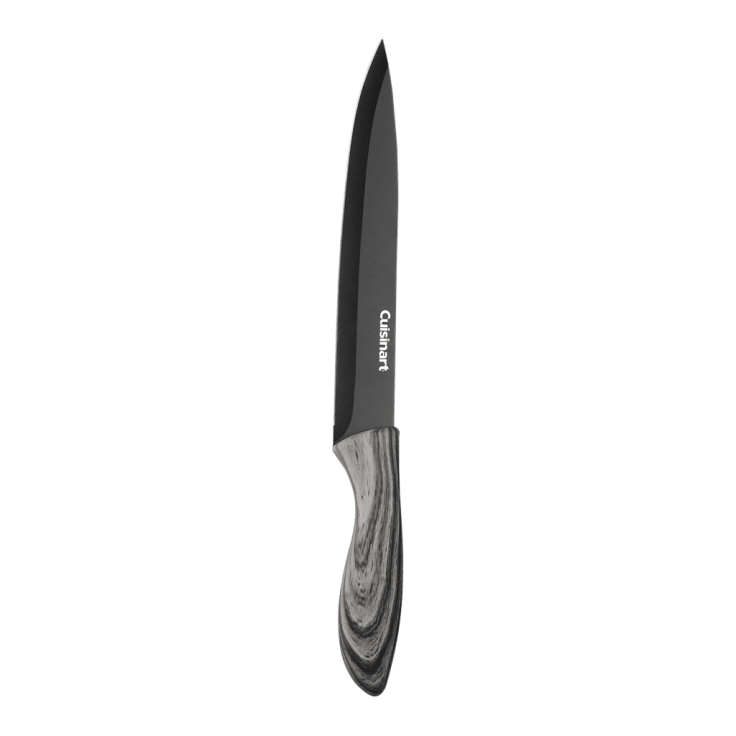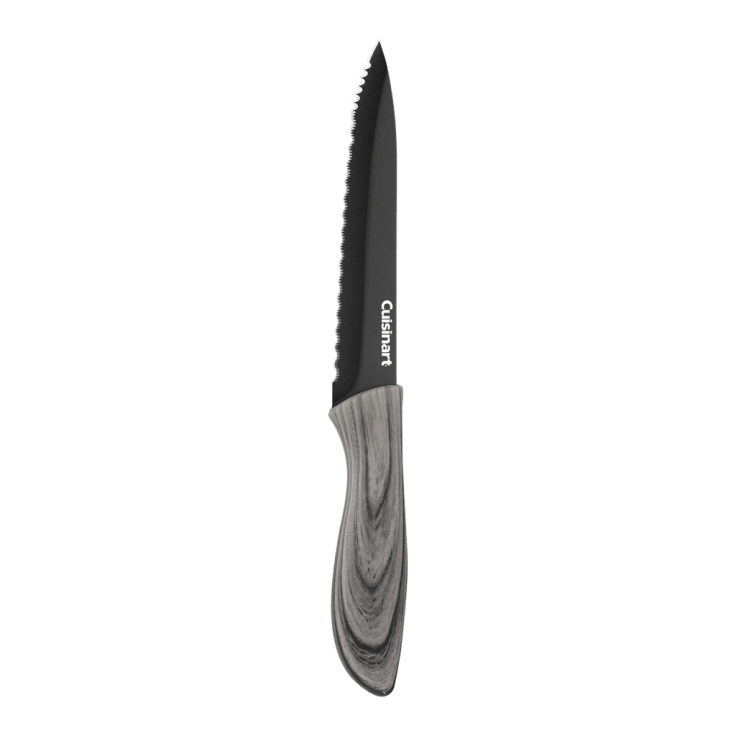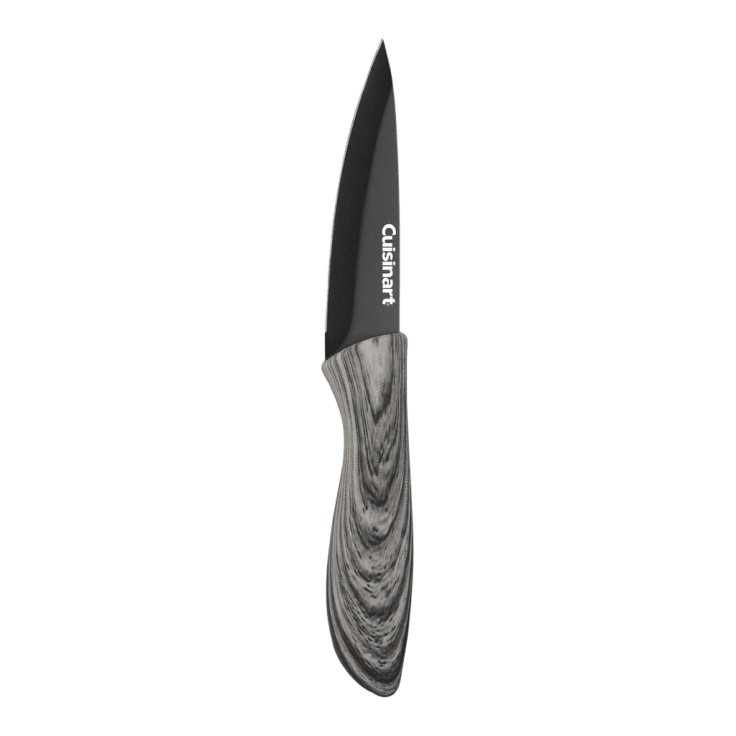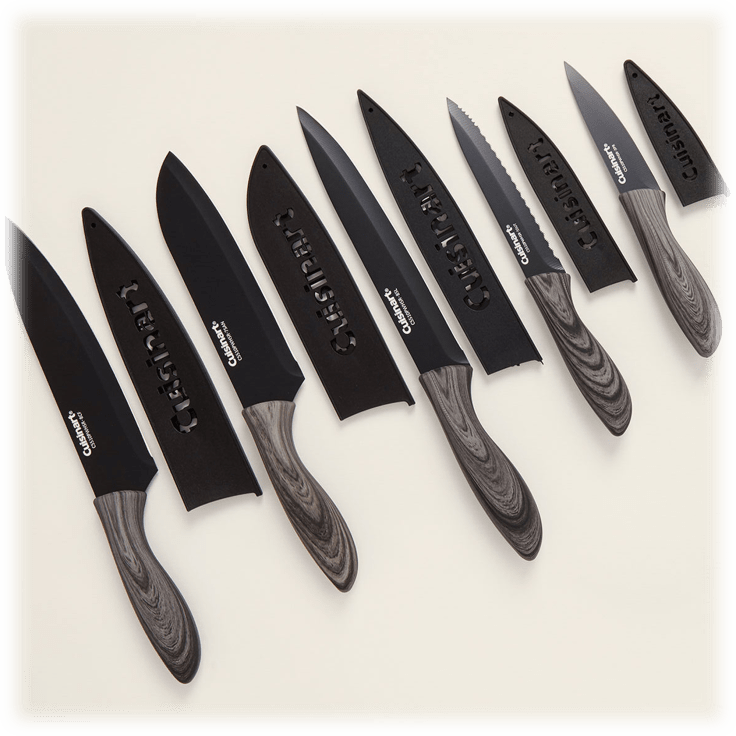 Cuisinart 10-Piece Ceramic Coated Knife Set with Faux Wood Handles
Features
When you're busily preparing meals, slice in style with a little help from Cuisinart. These knives instantly upgrade the look of your kitchen with their faux-wood soft grip handles. The ceramic-coated stainless steel blades are nonstick, and the five blade designs offer versatility you'll love. Plus, their elevated look provides a level of sophistication any chef will appreciate.
Included in the Box
8" Chef's knife with blade guard
8" Slicer knife with blade guard
7" Santoku knife with blade guard
5" Utility knife with blade guard
3-1/2" Paring knife with blade guard
Warranty
Available States
AL, AZ, AR, CA, CO, CT, DE, DC, FL, GA, ID, IL, IN, IA, KS, KY, LA, ME, MD, MA, MI, MN, MS, MO, MT, NE, NV, NH, NJ, NM, NY, NC, ND, OH, OK, OR, PA, RI, SC, SD, TN, TX, UT, VT, VA, WA, WV, WI, WY, AK, HI
Estimated Delivery Date
Monday, Oct 5 - Monday, Oct 19
Reviews
Verified Purchase
The handles are an easy grip and blades are sharp, but smooth. Love them! And they look good ,too!
Written by @joanpetrongolo - August 27th 2020
Verified Purchase
perfection
Written by @scruzp - August 16th 2020
Verified Purchase
Great Product
These knives are sharp and handles well with cutting up fruits, vegetables and meats. I also like the fact that they have a protective covering for storage. I am delighted with this purchase.
Written by @Ordermama - August 16th 2020
Verified Purchase
Cuisinart 10 piece knives
I love my knives I can't wait to use them. The handle is nice and sturdy to hold while cutting or slicing anything. Great price also
Written by @mznette - August 13th 2020
Verified Purchase
These knives look very professional and they are very sharp I am very happy with them they will cut up vegetables and sliced tomatoes paper thin with ease cutting a roast or steak no problem
Written by @raymondcoykenda - August 9th 2020
Verified Purchase
Written by @gwendolynallen - August 8th 2020
Verified Purchase
Cuisinart 10 Knife Set
Beautiful ceramic coated & wood handle knives. I was very impressed of the quality with an affordable price!
Written by @Mexic56 - August 7th 2020
Verified Purchase
Great
Just as advertised, great product.
Written by @kinjite971 - August 4th 2020
Verified Purchase
Quality of Knives
I just received my new set of knives and I am already excited. My youngest son, who used to be a meat cutter at a discount club checked them out and was thoroughly impressed! The quality is outstanding and the grip material on the handles is very comfortable!
Written by @Buckeyegirl62 - August 1st 2020
Verified Purchase
Nice Looking
I love the way these look, the handle looks gray and that's exactly what I wanted. I have not used them but I have lots of items from the company so I'm sure they will be fine. I really purchase them because I love good looking kitchen products. LOL!
Written by @sessenayg - August 17th 2020
Verified Purchase
Written by @mets1950 - September 1st 2020