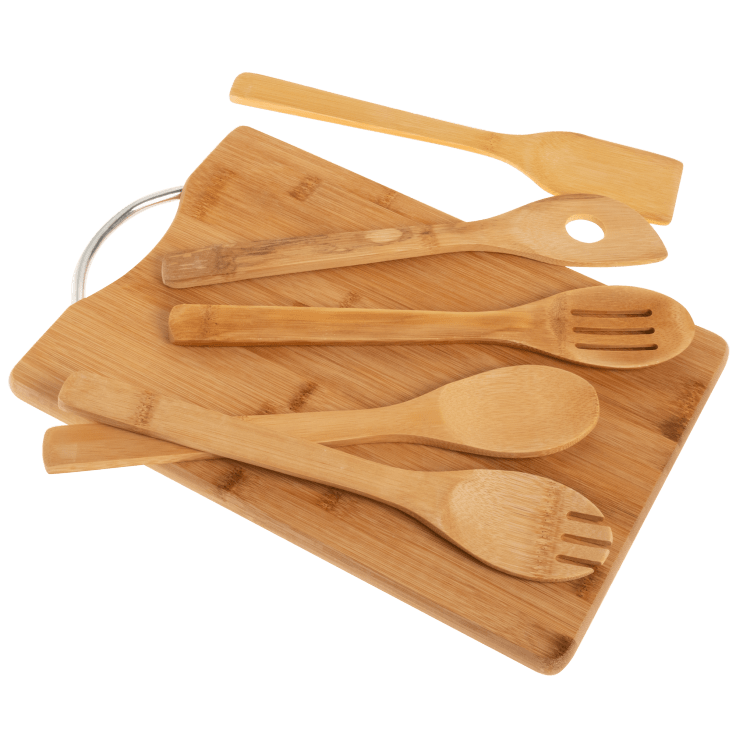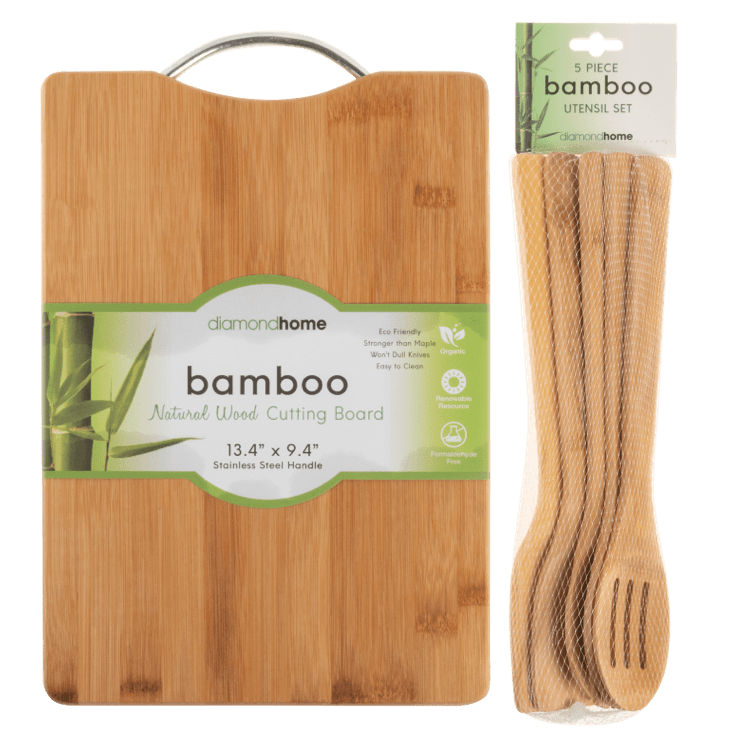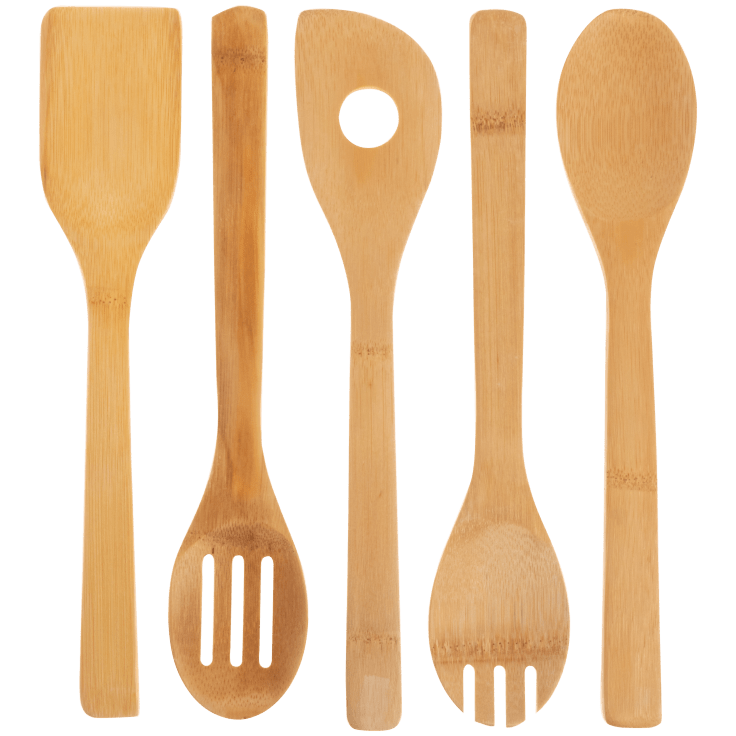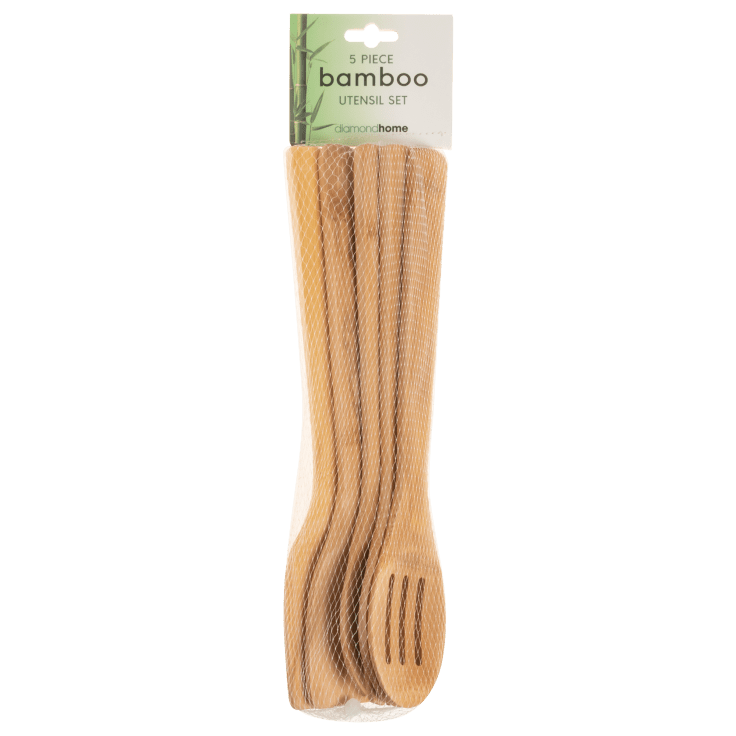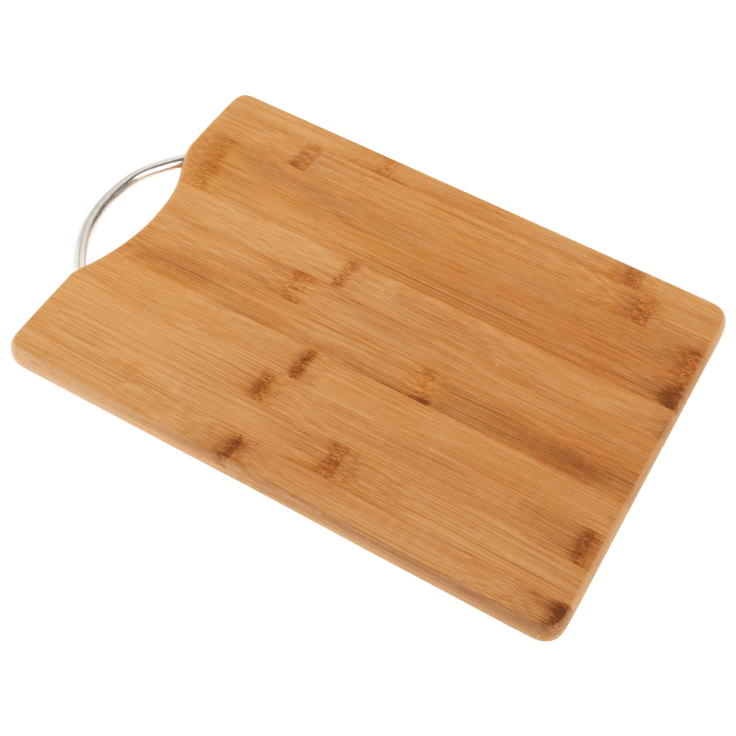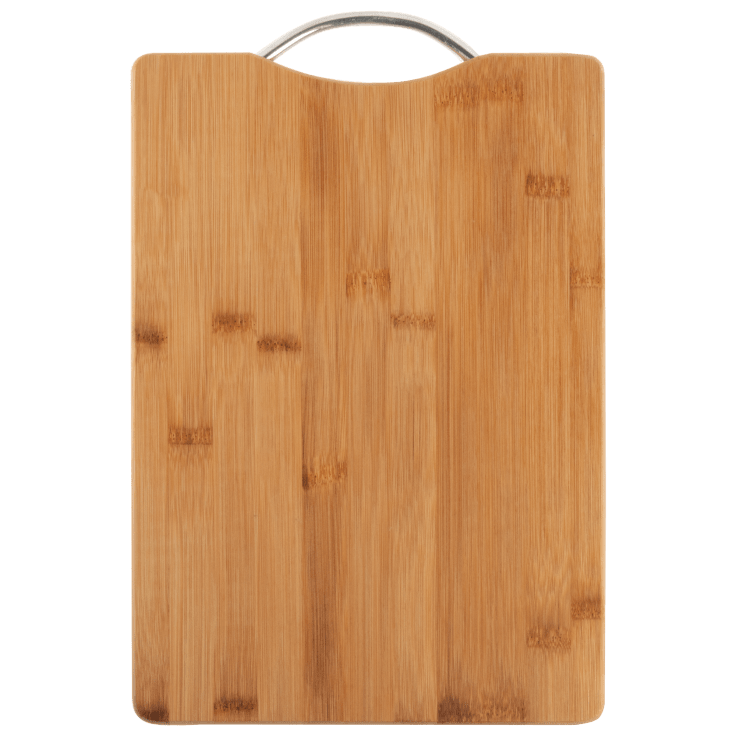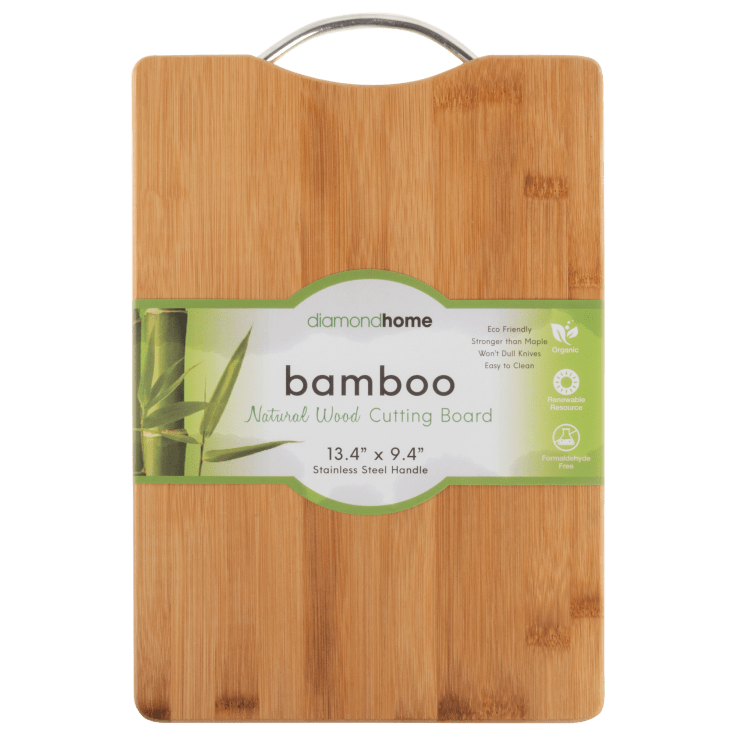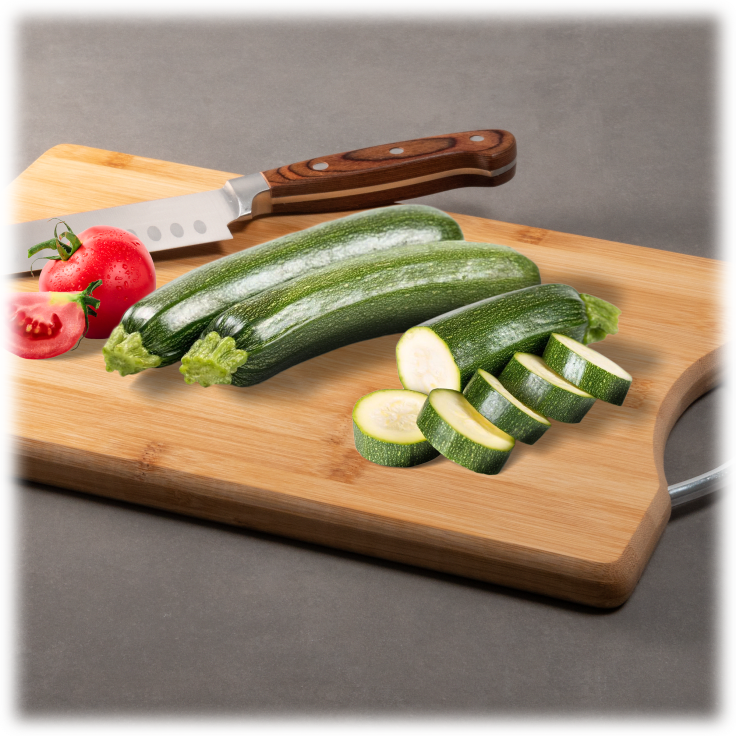 Diamond Home 6-Piece Bamboo Cutting Board & Utensil Set
Features
Bamboo Cutting Board
The perfect cutting surface for everyday cooking prep
The kitchen chopping board comes with a stainless steel handle that is easy to clean and makes it easy to hold the cutting board
Our Bamboo wood cutting board is made of high-quality Bamboo wood, which is 100% Eco-friendly
Size: 13.4" x 9.4"
5 Piece Bamboo Utensils Set Mesh Bag
Includes: Slotted Spoon, Mixing Fork, Solid Spoon, Single Hole Mixing Spoon, and Slotted Turner
Each utensil is made from one solid piece of bamboo for long-lasting use

Bamboo is a great material for the kitchen due to its natural ability to resist bacteria and avoid absorbing odors from your foods unlike many cutting boards do
Gentle on knives to preserve their sharpness for continued quality cutting
Specifications
Easy to clean:

Simply hand wash with warm water and soap
Boards wipe clean quickly
Do not wash in the dishwasher or allow to soak
What's included?
1x Diamond Home 13.4"x9.4" Cutting Board
1x 5 Piece Bamboo Utensil Set
Warranty
Reviews
Verified Purchase
6-Piece Bamboo Cutting Board & Utensils
Hi, Thanks fast shipping and items exactly as described. Just want I wanted. Thanks.
Written by @Mattiez - June 13th 2021
Verified Purchase
Written by @mcneil46 - May 17th 2021
Verified Purchase
It was what I expected and more. Great quality.
Written by @hmillie - May 16th 2021
Verified Purchase
DELIGHTED!
Written by @ANTIQUE - April 20th 2021
Verified Purchase
Appears to be nice
I haven't used it as of yet but appears to be nice and came in sooner than expected.
Written by @tgrasso194 - April 14th 2021
Verified Purchase
Great product
Showed up early.
Just like I wanted and great product.
Couldn't wait to use it.




Written by @CarolClay - April 14th 2021
Verified Purchase
Awesome Bamboo cutting board and utensils
Great quality, Great Price, buy a set you will not be disappointed.
Written by @Rikstersd - March 13th 2021
Verified Purchase
Bamboo
Looks great, can't wait to use them.
Written by @paulamarie59 - March 12th 2021
Verified Purchase
Diamond Home 6-Piece Cutting Board Set.
I love it. So Happy you had this offer. I'm a big fan of Bamboo. Thank you so much!!!
Written by @kennadi19 - March 11th 2021
Verified Purchase
durability
Nothing to dislike. Quality is excellent with a convenient handle.
Written by @shezzo - March 7th 2021
Verified Purchase
Nice set
Since I just received this, I haven't had a chance to use it. It does look and feel well made. I just want to find out how the utensils hold up. They seem fairly strong, but because I've had wooden utensils before, I just have to wait and see. But I believe it's worth the price.
Written by @Pck4784 - March 11th 2021