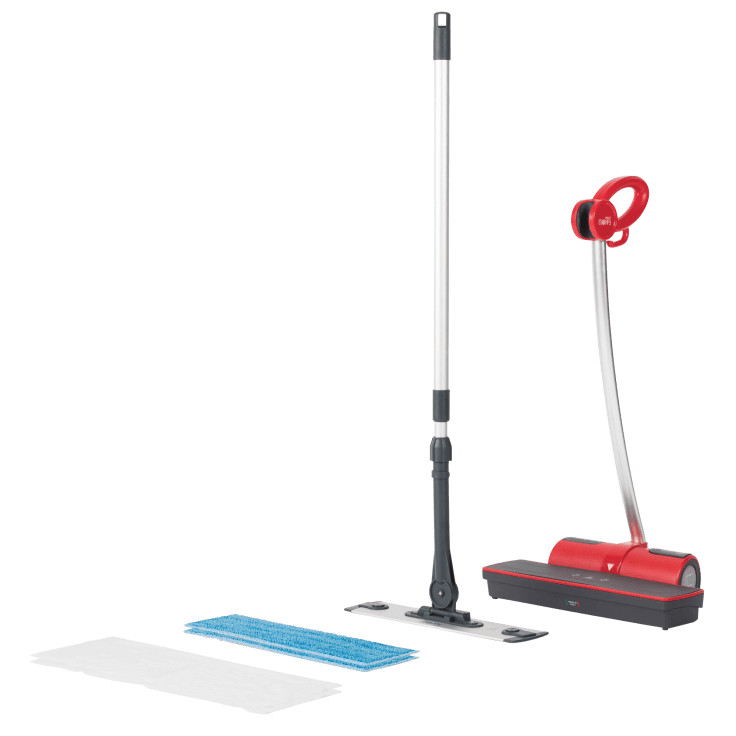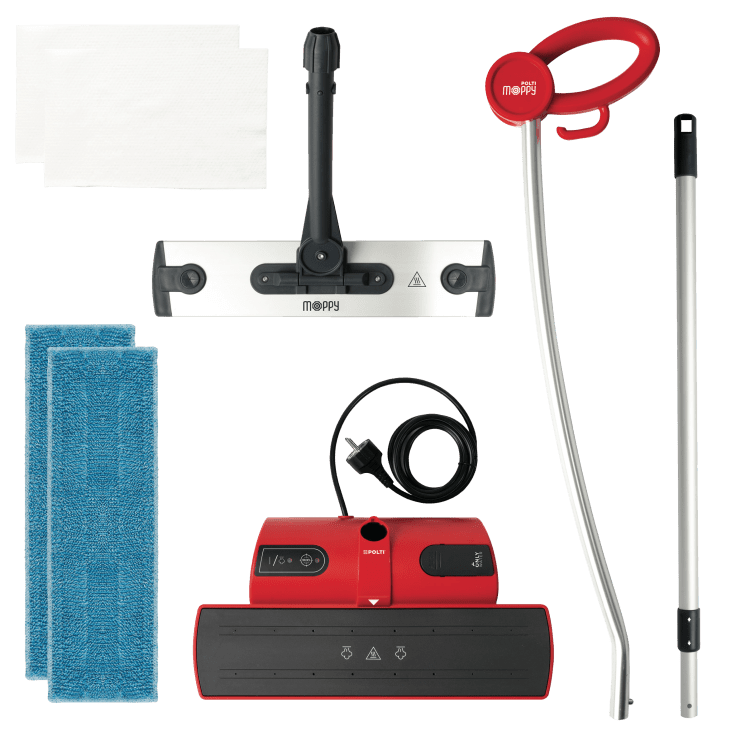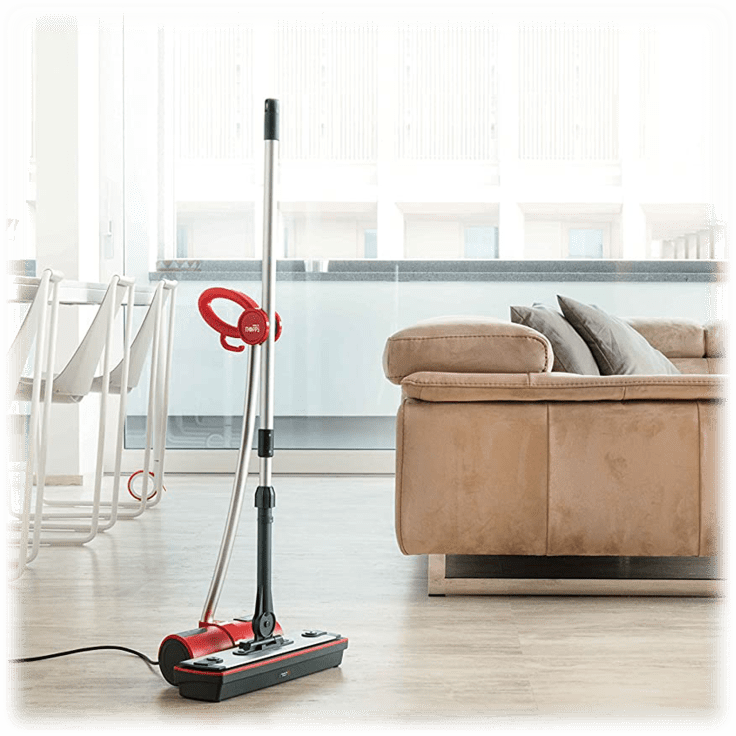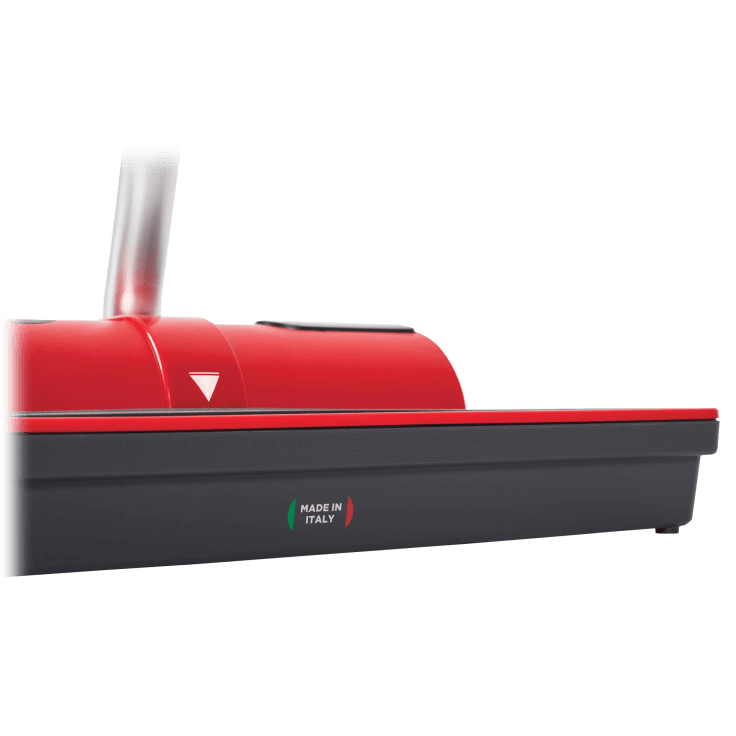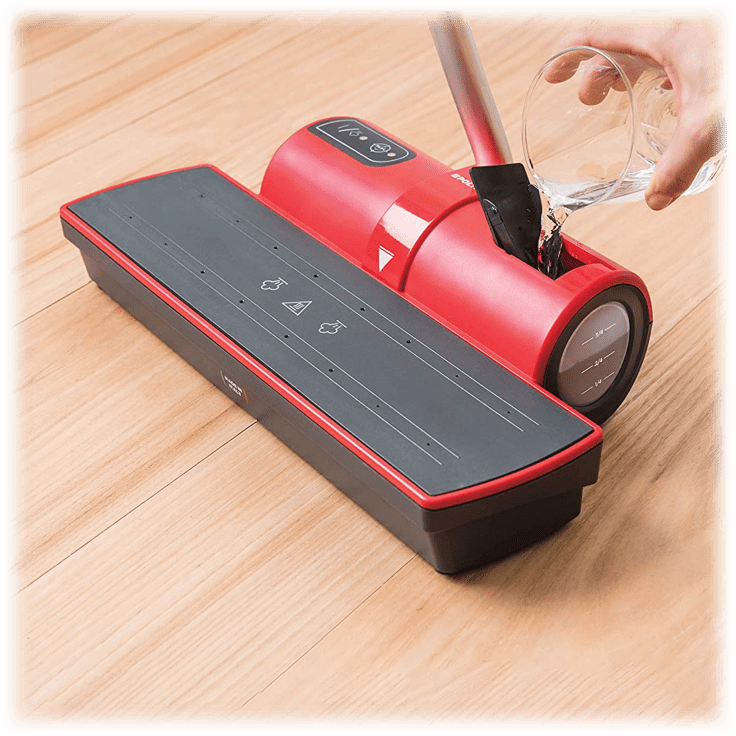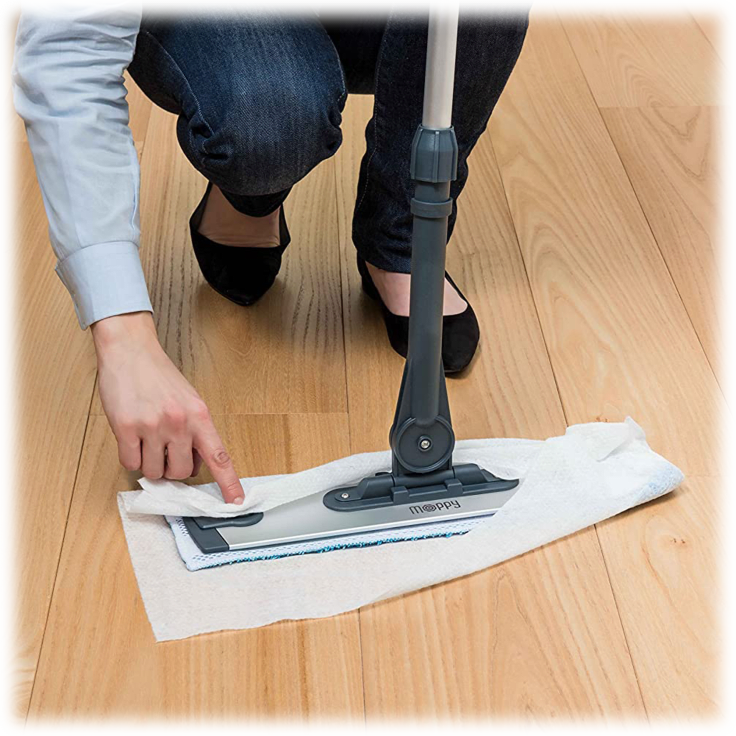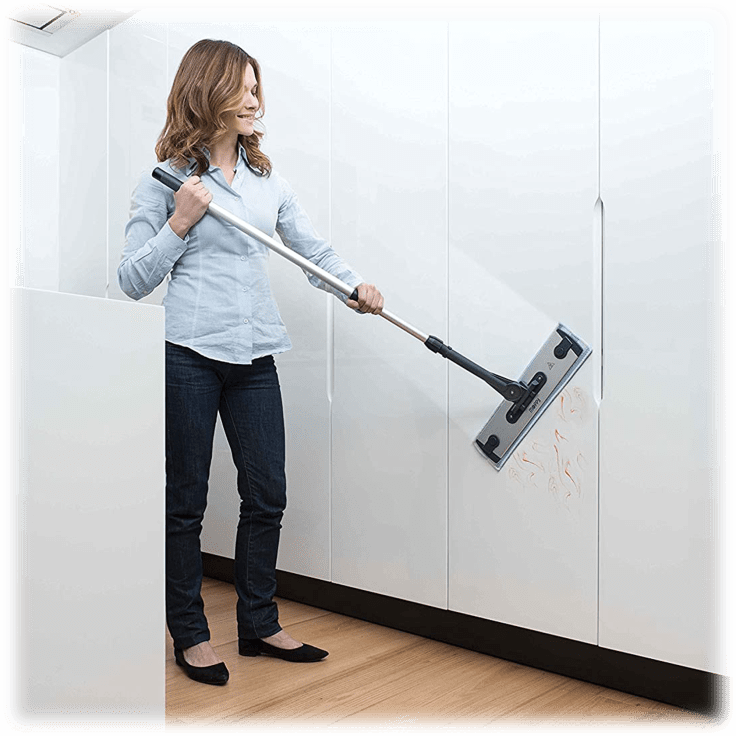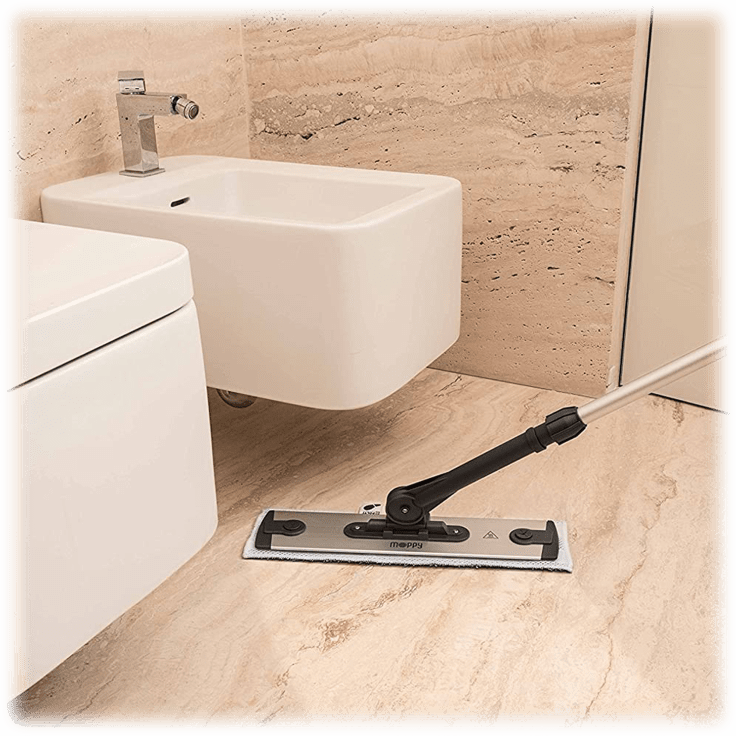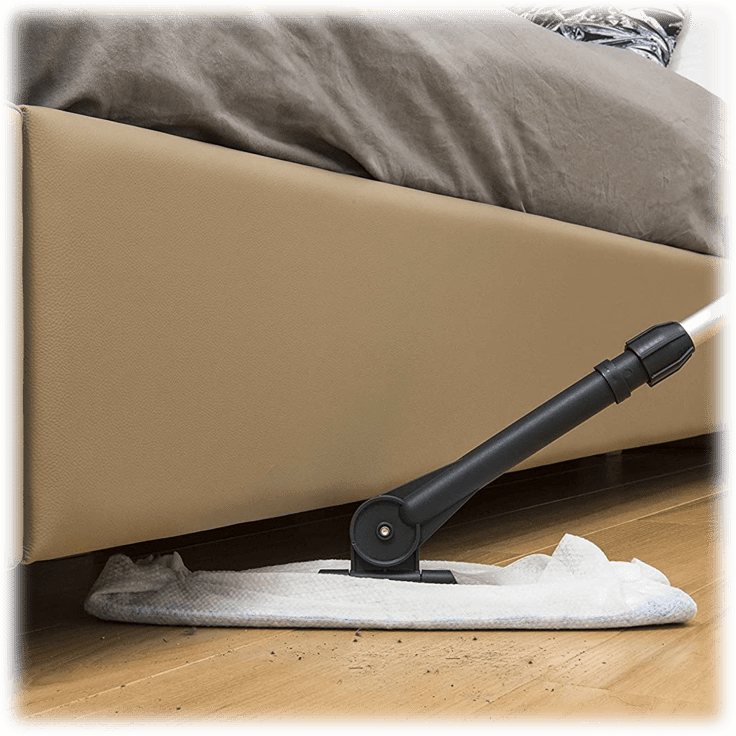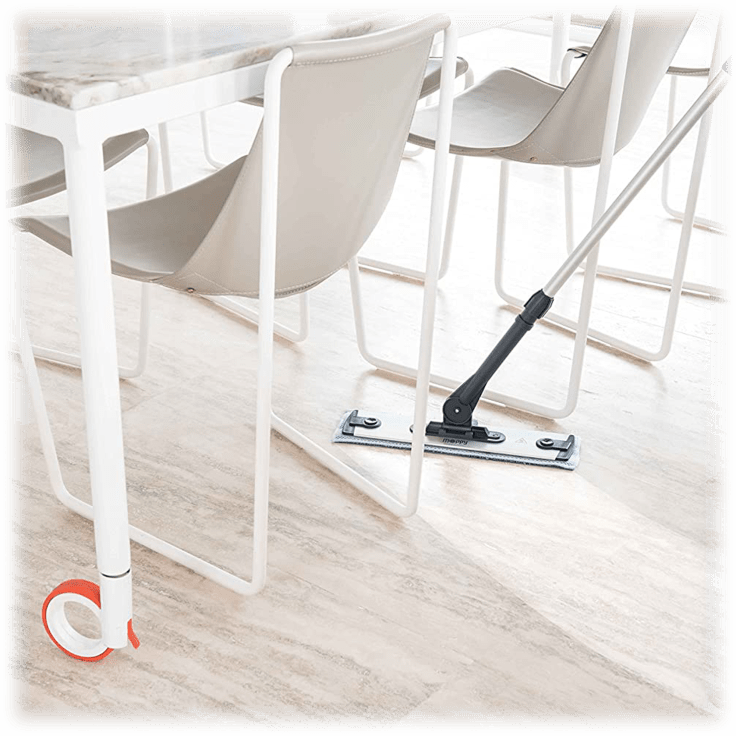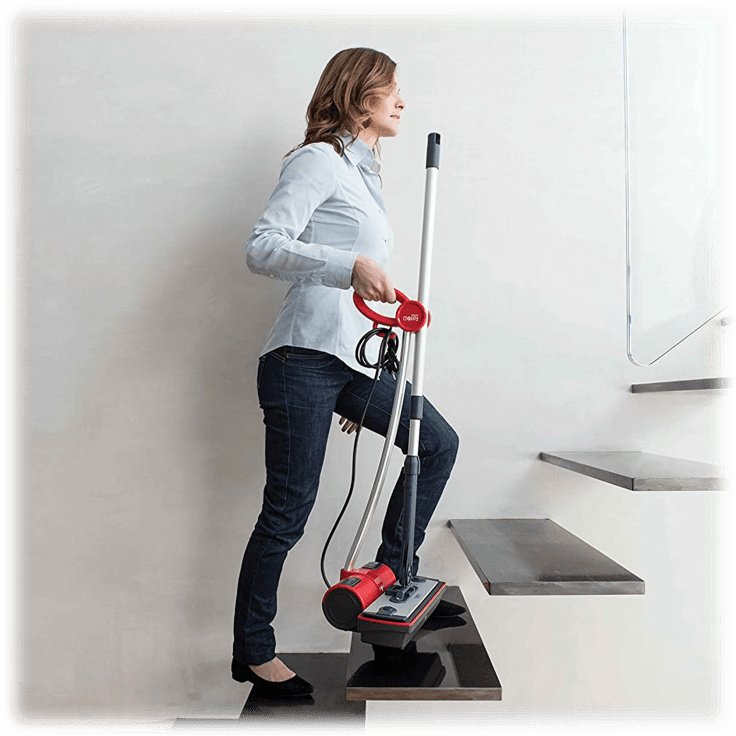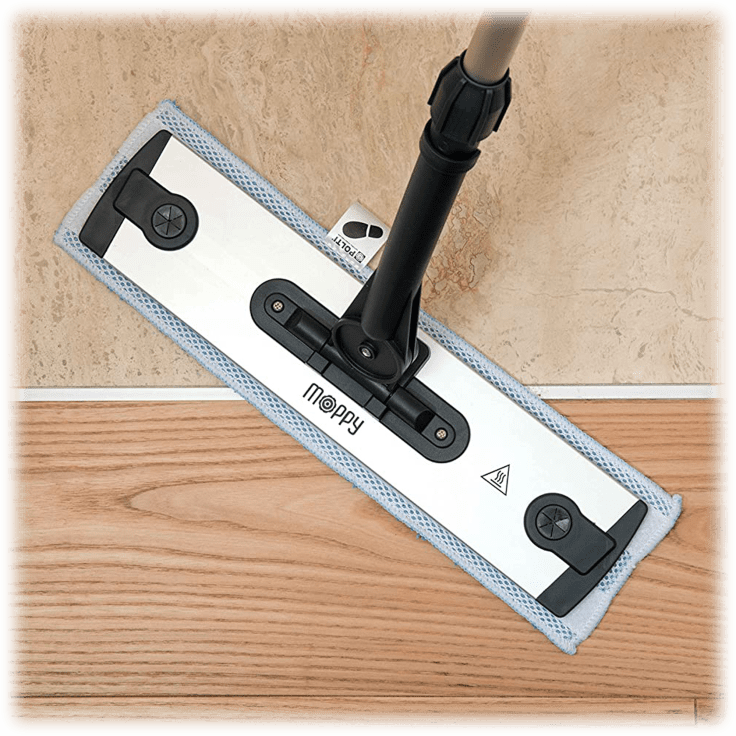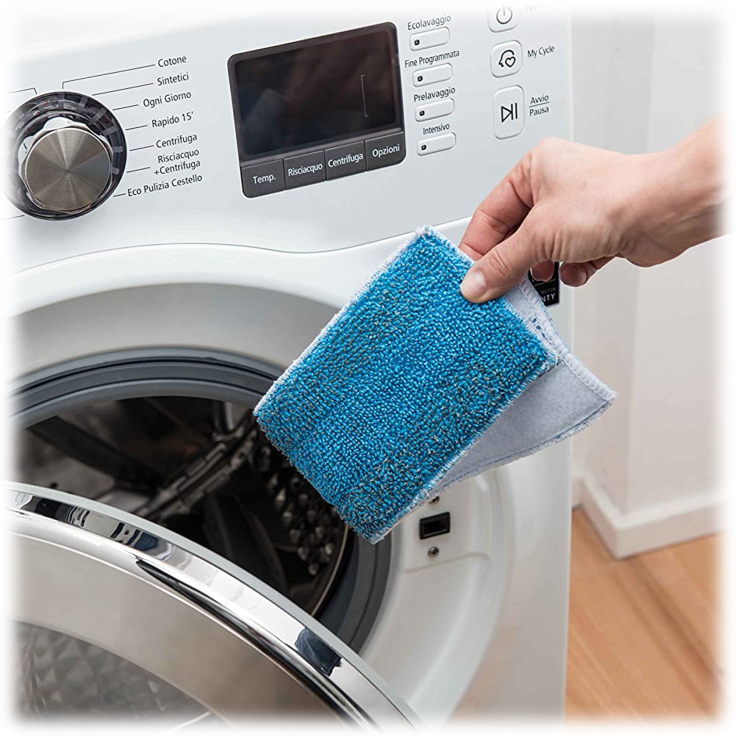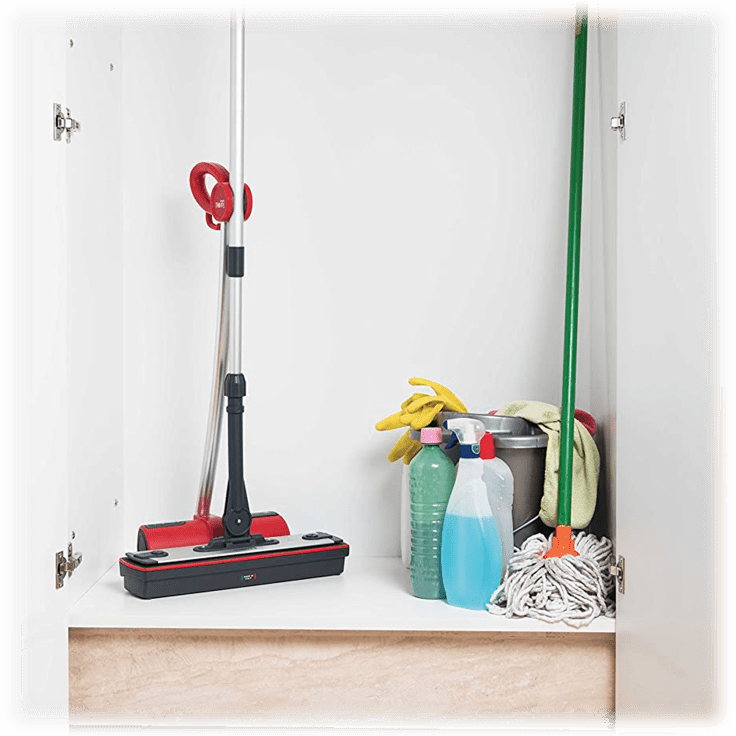 European Cordless Steamer Mop by POLTI
Features
It's a cordless mop that kills 99.9% of germs & bacteria with STEAM
That means you don't need to use chemicals or detergents
Ultralight 1.1lb weight for maximum maneuverability on floors & walls
Charging base re-sanitizes the cloth when the light turns green
Dust-catching function with electrostatic cloths
Leaves surface dry with no streaks
Specifications
Cordless
Tank capacity: 3 cups
Heating time: 10-30 seconds on the heating time, depending on how saturated you want the mop head with steam
Charging Base power: 1500 W
Cable Charging Base Length: 70in
Charging Base Size: 16 x 8.6 x 38.6 in
Telescopic Mop Material: anodized aluminum
Mop Weight: 1 lb
Mop Height: 27.5 to 49 in
Mop's Plate Size: 15.4 x 3.5 in
Includes:

2 microfiber cloths
2 electrostatic dust cloth
What's in the Box?
1x European Cordless Steamer Mop by POLTI
1x Charging Base
2x Microfiber Cloth
2x Electrostatic Dust Cloth
Price Comparison & Links
Warranty
Reviews
Verified Purchase
So easy to use
Have used the Steam mop only once, but was very impressed and does a great job. Highly recommend for the value!
Written by @Alcarrico - June 2nd 2020
Verified Purchase
Mop
I just got it so as soon as I use it I'll get back to you that I just want to let you know that I got the delivery
Written by @lucilledrew - May 21st 2020
Verified Purchase
Steam mop
I am happy for the purchase
Written by @Madison331 - June 17th 2020
Verified Purchase
Works really well I think it a good time saver for quick spot cleaning., actually that was all the time I had.
I will reconvention it. Thank you.
Written by @veronicafret - June 19th 2020
Verified Purchase
Very easy to use. I can eliminate several other cleaning items. What a blessing.
Written by @MyCourage57 - June 3rd 2020
Verified Purchase
I have had it for 3 hrs. 30 minutes to assemble, seems to work adequately. I am glad I had the 67% discount when I ordered.
Written by @RichardCPalmer - May 27th 2020
Verified Purchase
Light never turns green to steam
Very disappointed in this was so excited to use it and the light never turns green for it to steam touch the base just a little never heats the water and have to email them cause I'd cordinva 19 they said 5 to 7 days unreal
Written by @jmh985213 - June 19th 2020
Verified Purchase
I have been buying cleaning products for 60 years. This is the worst. I called the 888 number to put it together and they said it was difficult. It took 2 of us. I will never rcommend it product. It showed an on off switch, which I cannot find. All this and I have not cleaned yet. Save your money. Constance Swick 4188 Clubhouse Dr., Lockport, NY 14094 - I would like to hear from the manufacture. 1 716.438-2024
Written by @constanceswick - June 18th 2020
Verified Purchase
I have not received all the pieces. Part of the handle is missing I've contacted you twice now the 2nd time being today I would appreciate a callback . Thank you
Written by @gtabasco - June 10th 2020
Verified Purchase
It was misleading and I was not happy with it. Want to return. How do I do that?!!!
Written by @jasper1901 - June 19th 2020