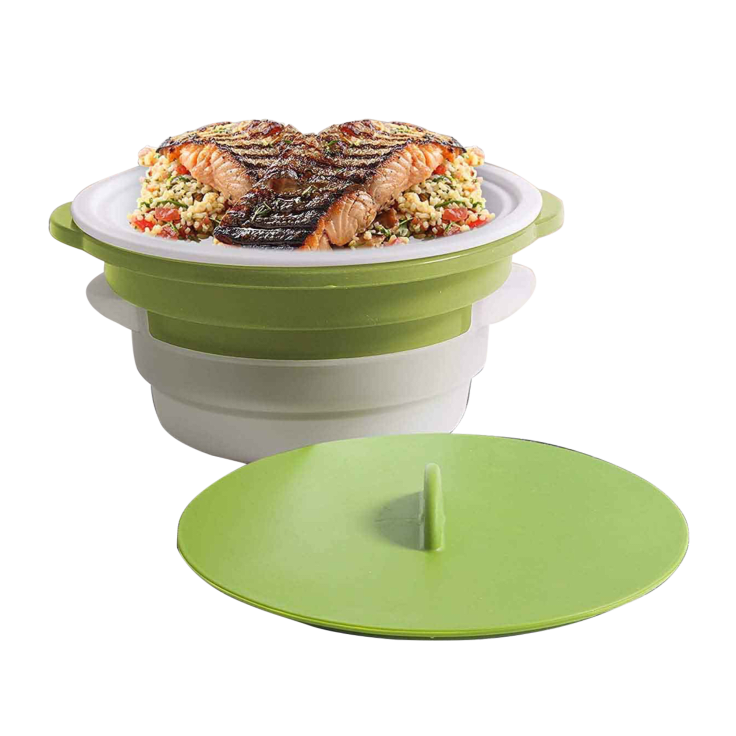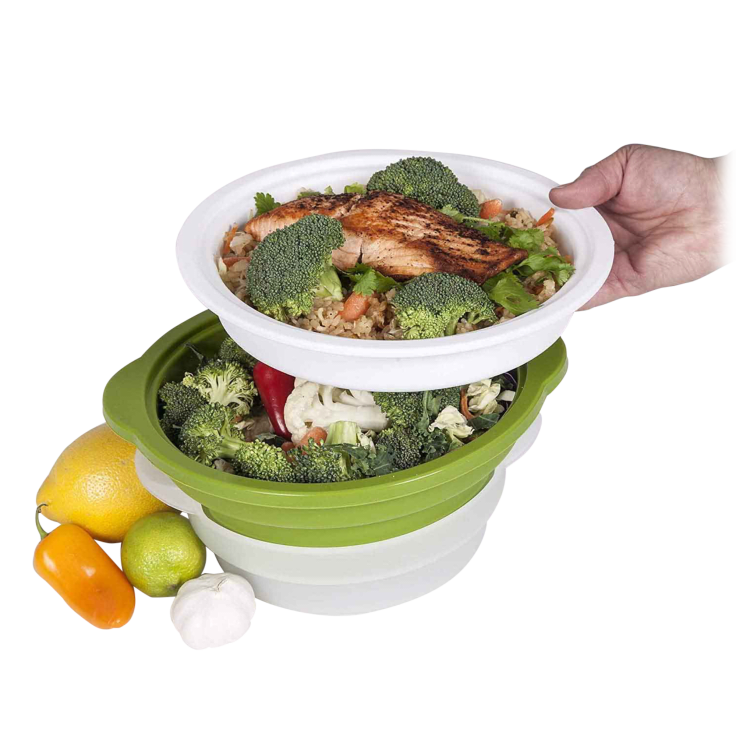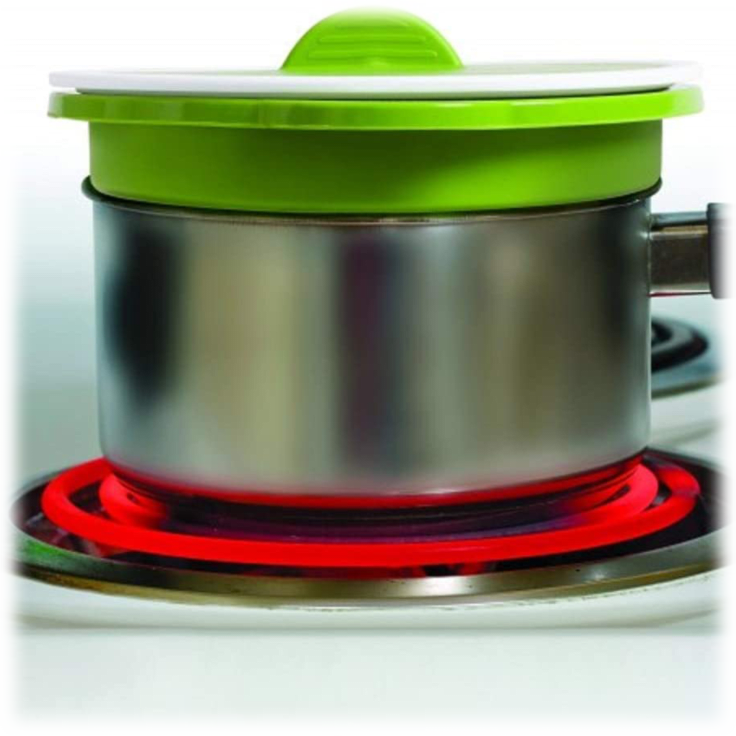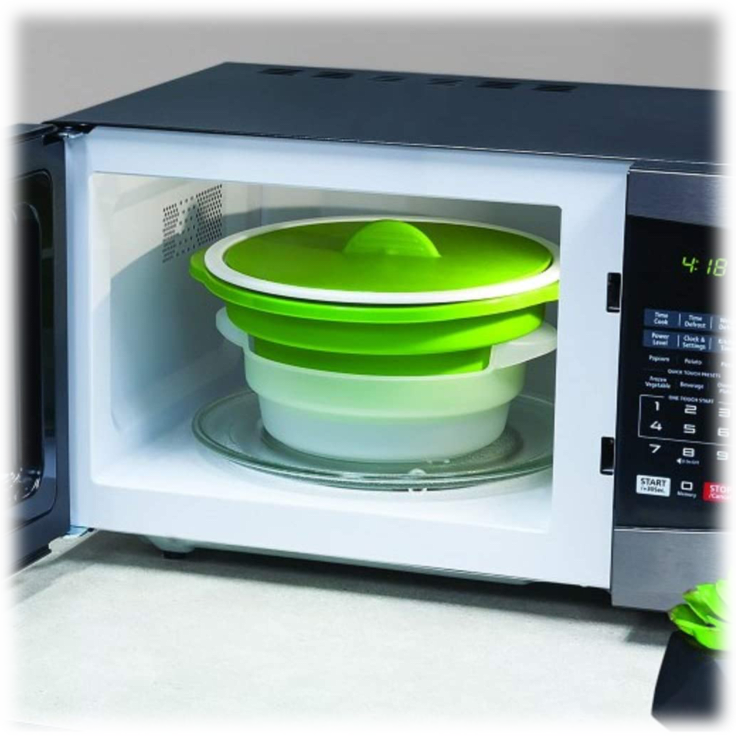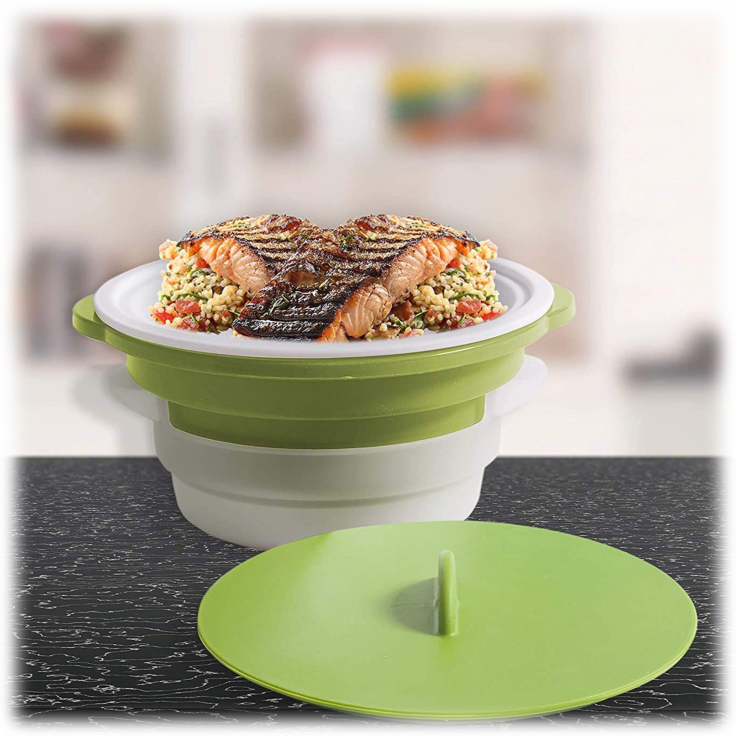 Handy Gourmet 2 Tier Silicone Multi-Use Steamer
Features
Dual-layer trays let you cook a complete meal (vegetable and meat) at the same time.
Innovative trays and lids are designed to direct the heat through the food from the water tray for a perfectly steamed meal.
Steam flows evenly through the cooking trays for incredibly quick meal preparation.
Just add water to the bottom tray and steam your food in minutes.
Instruction booklet includes suggested cooking times for vegetables (carrots, broccoli, potatoes, asparagus) as well as poultry, chicken, and fish.

Cooking times vary depending on microwave power.

Use in the microwave or on the stovetop with a 7 inch or 8-inch saucepan.
Steam cooking means less oil and less fat. Fast preparation means vitamins stay locked in. Controlling your calories and diet does not mean compromising the fresh delicious flavor.
Fits nearly any microwave
Product includes Lid, Small Steaming Tray, Large Steaming Tray, Water Tray, and instructions.
Durable for work.
Specifications
Dimensions 5.5" H, 10.5" W
Hand-wash or dishwasher safe
Weight: 2.12 ounces
included in the box
1x Silicone Lid
2x Silicone Bowl Tiers
1x Silicone Vent
Warranty