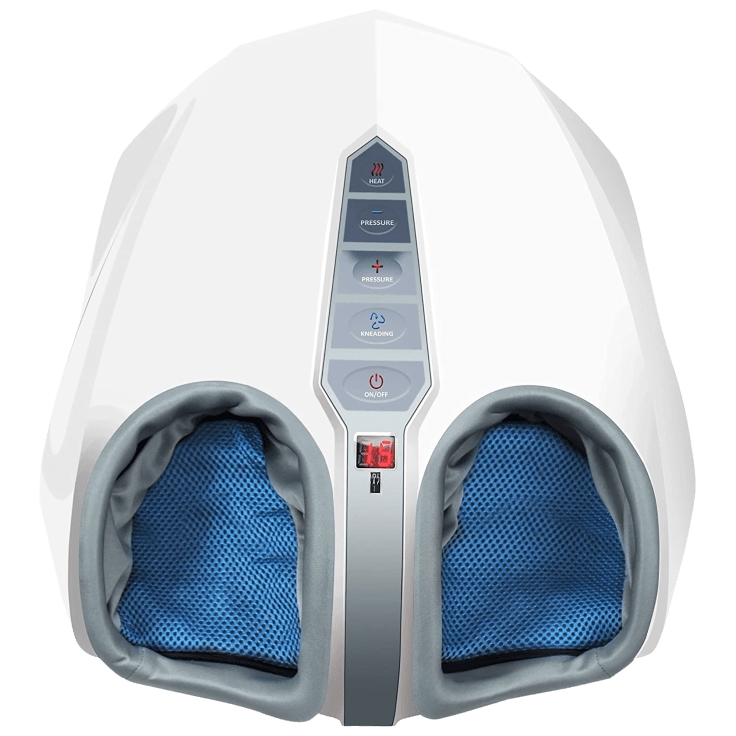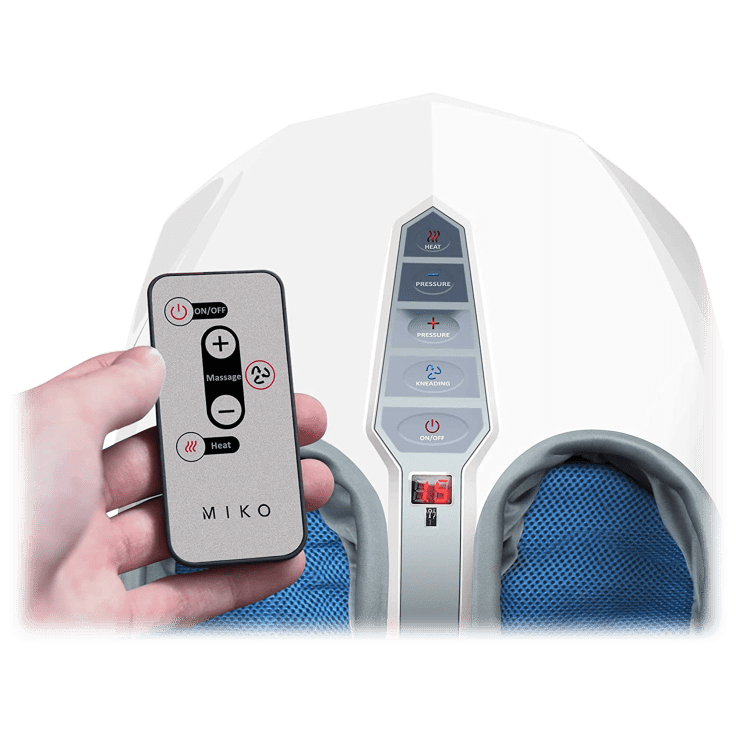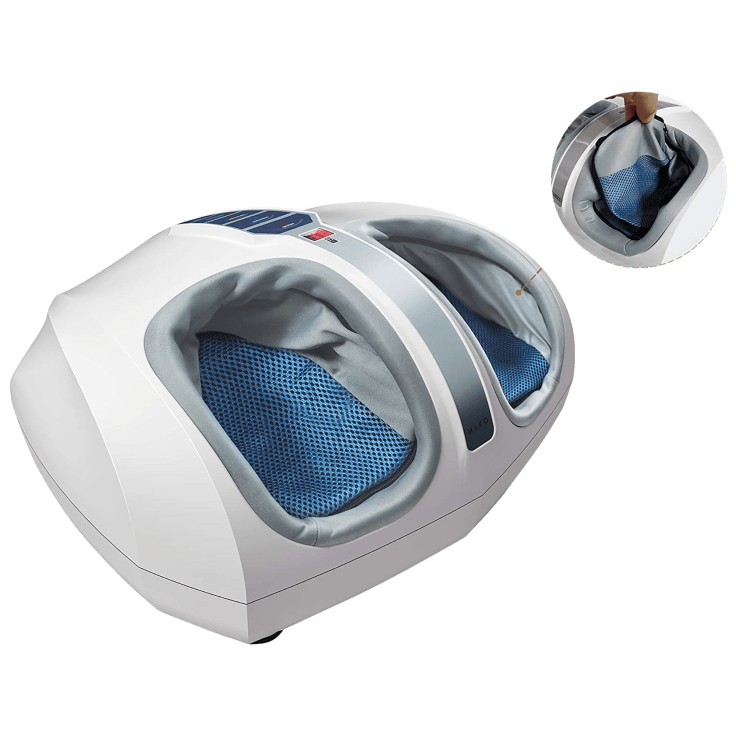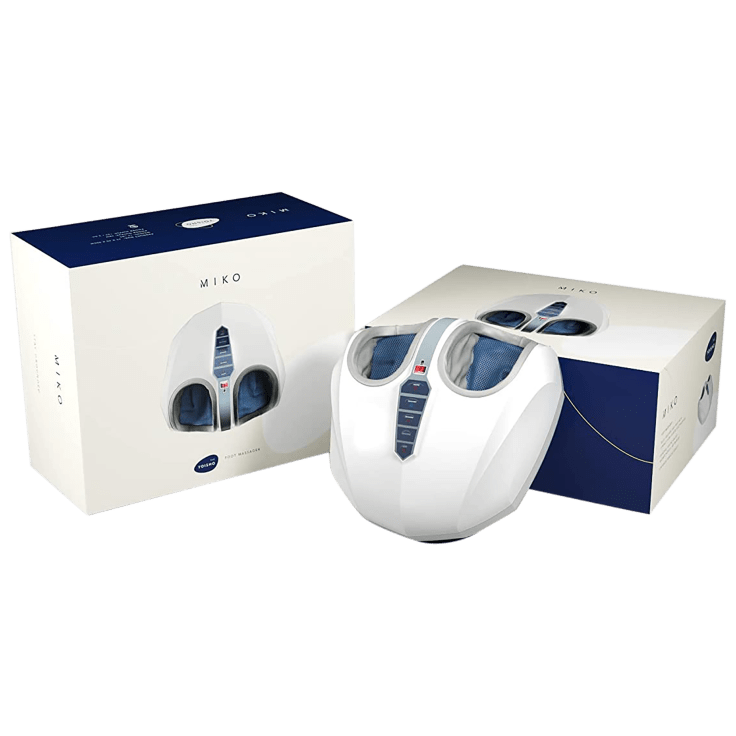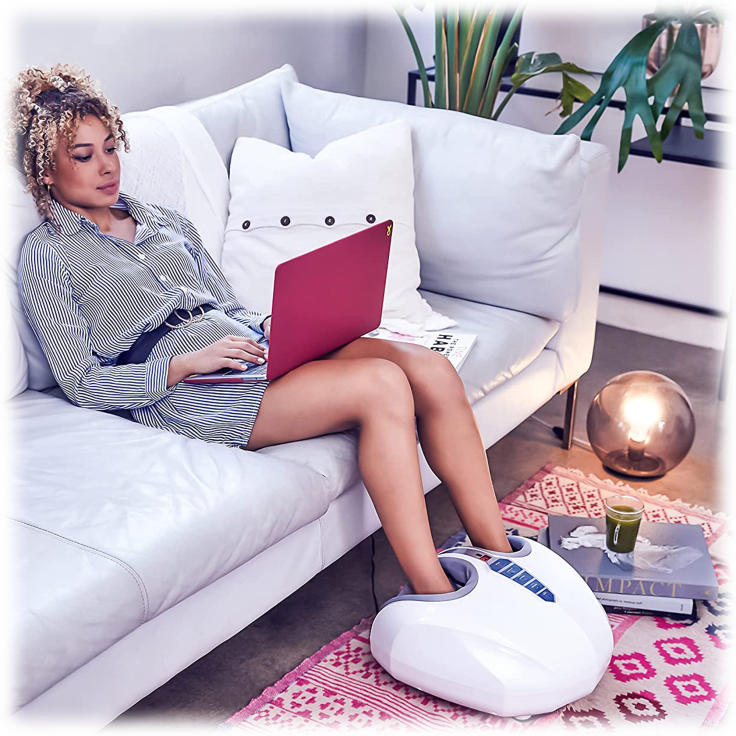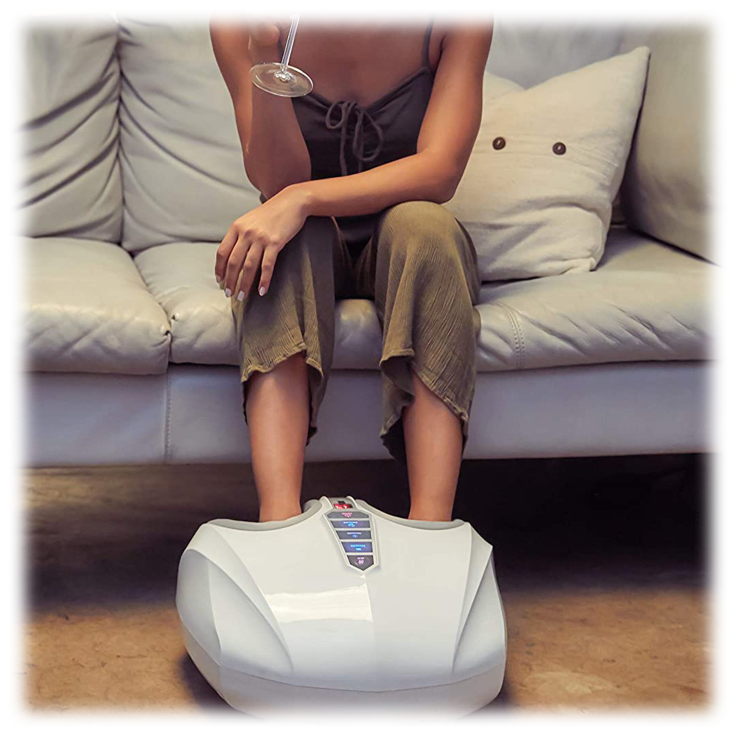 Miko Yoisho Shiatsu Foot Massager
Features
Massage Your Feet and Feel The Relief:

Miko shiatsu foot massager is equipped with an electric massage roller, rotation ball, rolling stick, heat, and air compression for ultimate relief
Fully customizable massage enables you to enjoy the deep kneading/rolling massage, air pressure settings, heating, and rollers as you please

Relieve Your Pain Now:

Helps with plantar fasciitis, neuropathy, muscle tension, foot pain, chronic pain, and improves healthy blood circulation, and nerve reflex

Easy, Simple, and Clean:

The touch panel is easy to use and comes with 2 wireless remotes you won't have to move a muscle
Unzip the foot inserts and wash them to maintain a healthy and hygienic lifestyle

Soothing Heat:

Adjustable heating setting relieves your tired and aching feet
Increase blood flow and reduce muscle tension, pain, and soreness
Allow 10minutes to reach max heat due to precautionary reasons

A Gift for Everyone:

Perfect for those suffering from pain or seeking daily relief

Securely backed by Miko's unlimited 1-year Protection Plan
Fits up to men's size 12, use 30 minutes a day for health improvement
Specifications
Dimensions: 17.5 by 17.25 by 10 inches
Weight: 12.8 lbs
What's Included?
1x Miko Yoisho Shiatsu Foot Massager
Warranty
Reviews
Verified Purchase
Great gift for tired feet
I got this for my mom as a "I will forever love you mom" birthday gift. My mother is a waitress at Disneyland. Very tired feet daily. I just got it today and so got so relaxed so passed out early and mention how nice it was. For me having my mother's feet and my mother happy makes me happy!
Written by @rick1503 - September 7th 2022
Verified Purchase
MIKO Shiatsu foot massager
I received my foot massager today. I couldn't wait to try it, and it didn't disappoint. I have MS, and my feet are always hurting… pins and needles, burning, or freezing, or just simply aching. I'm hoping regular use with this massager will improve my foot neuropathy. I LOVE IT!
Written by @20058001 - September 17th 2022
Foot massage
This thing is great. Works with remote.
Written by @jackielee1 - June 8th 2022
Verified Purchase
Nice
Written by @debwaller - May 23rd 2022
Verified Purchase
MIKO Foot Massager is the top of the line product and works Excellent. I give it a 5

Star.
Written by @old2thenew911 - October 20th 2022
Verified Purchase
Really like the wide opening for you feet let on i had opening was to small
Written by @garybarrera - June 11th 2022
Verified Purchase
Written by @sidneylouuse - September 15th 2022