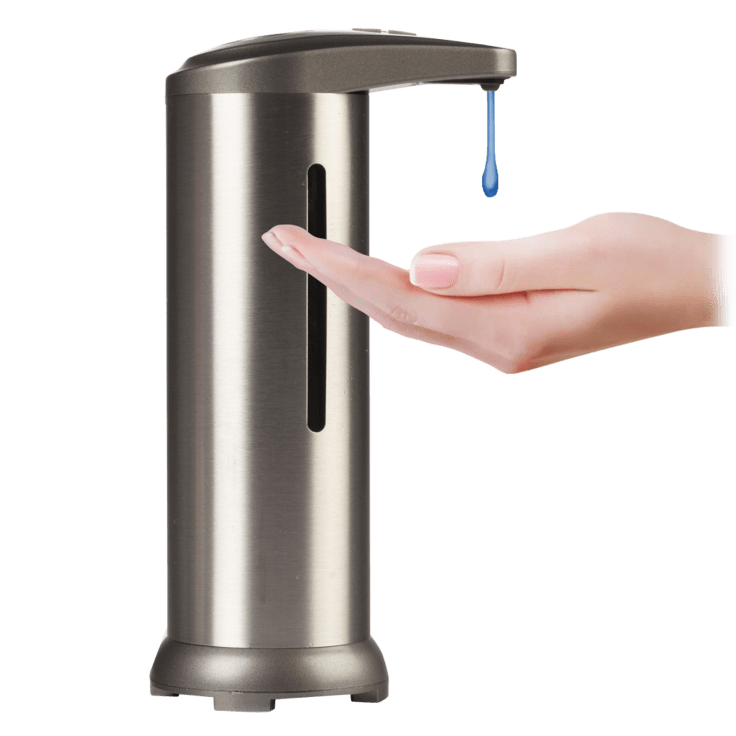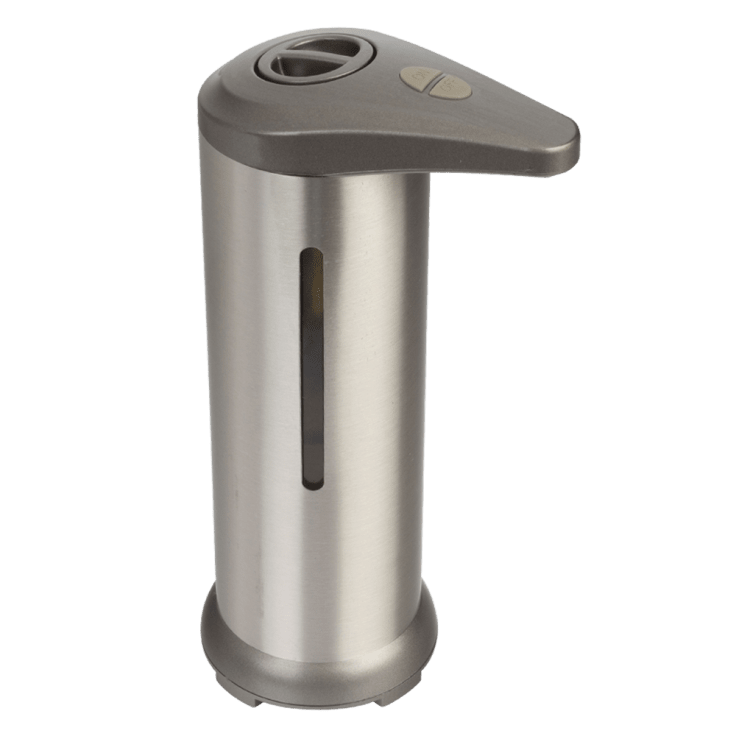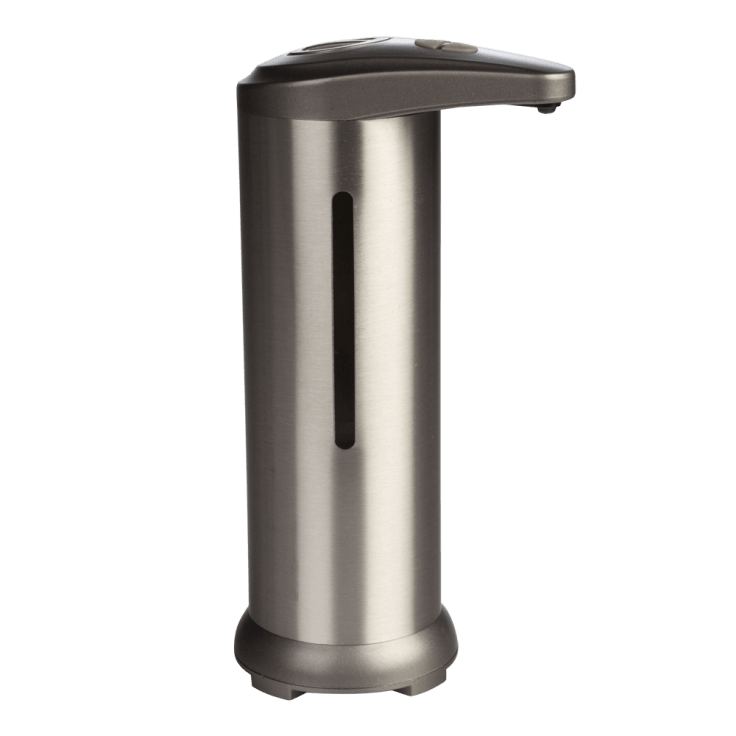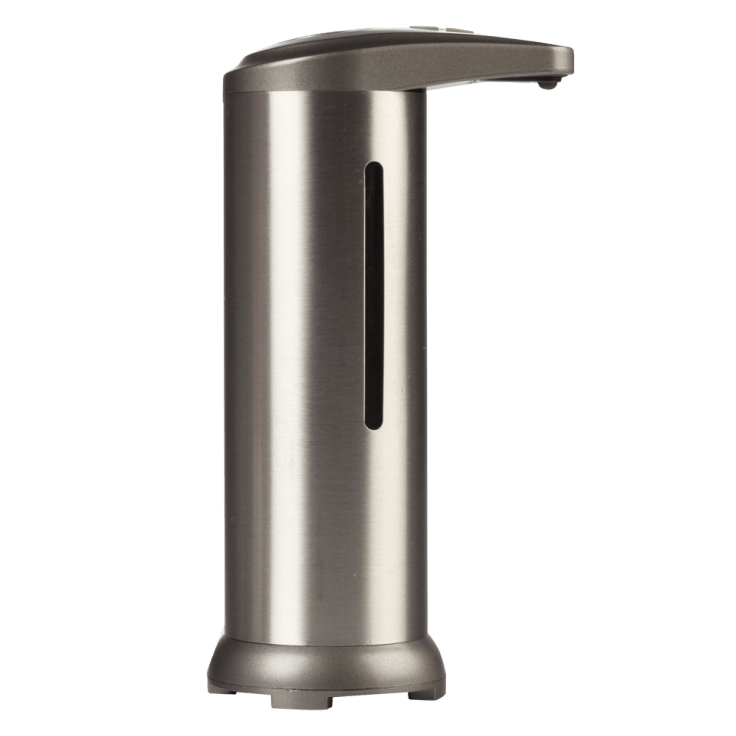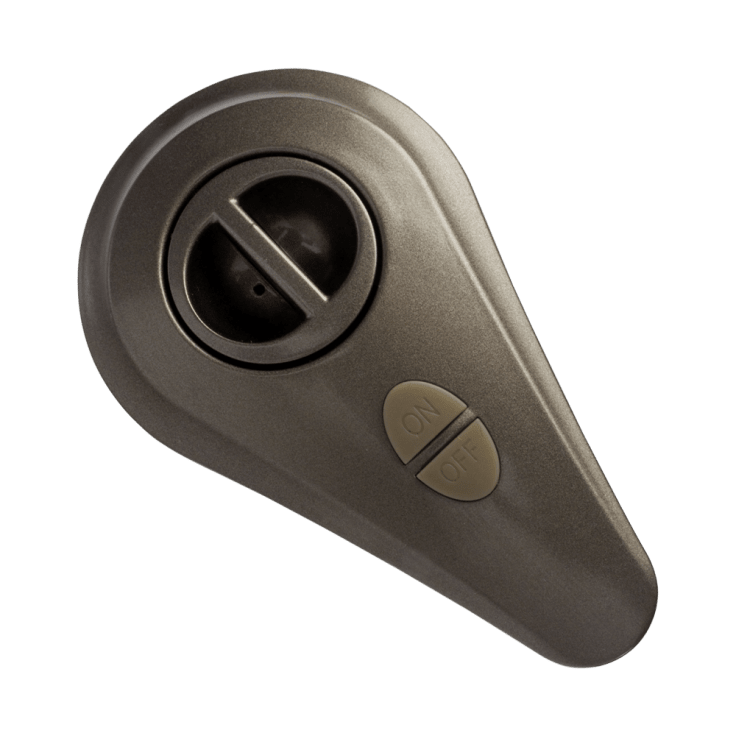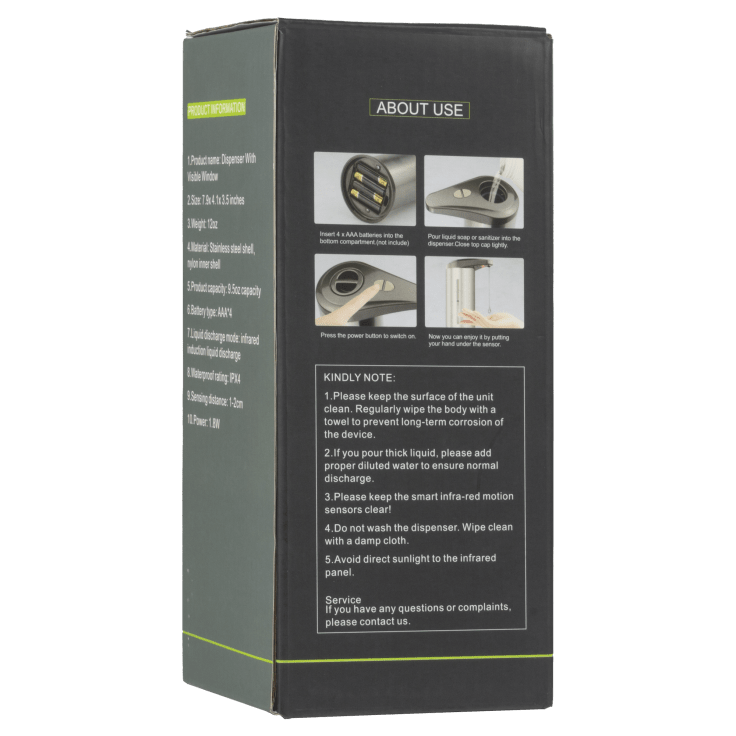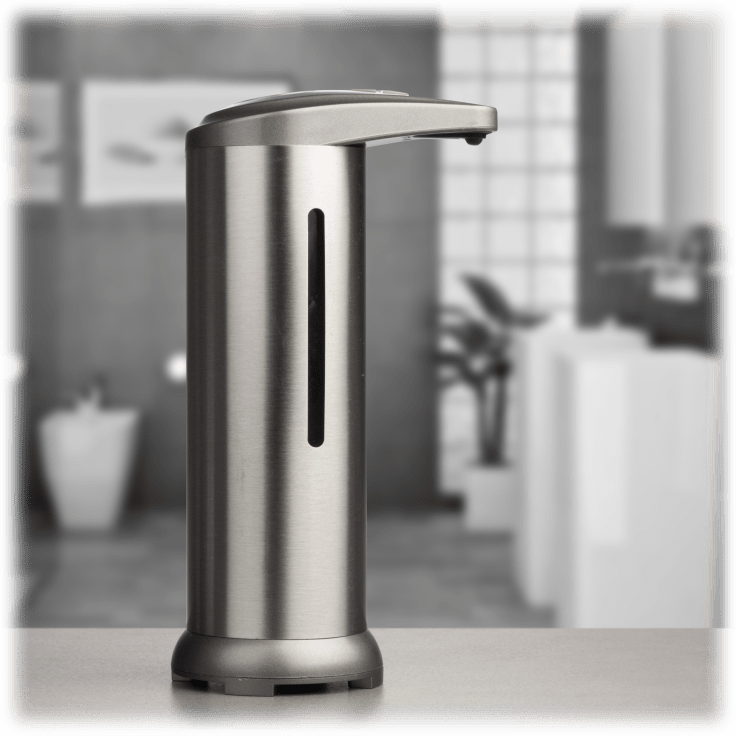 Stainless Steel Touchless Soap Dispenser with Window
Features
Uses infrared induction to dispense the perfect amount of soap every time
Includes a visual window on the side to see how much soap is left in the dispenser
When using dispenser for the first time, place your hand under the sensor several times for it to start dispensing, this is only for the first time use to prime the pump.
Specifications
Size: 7.9" x 4.1" x 3.5" inches
Weight: 12 oz
Material: Stainless Steel Shell, Nylon inner shell
Capacity: 9.5 oz
Battery Type: 4 AAA (Not Included)
Liquid Discharge Mode: Infared Induction Liquid Discharge
Waterproof Rating: IPX4
Sensing Distance: 1-2cm
Power: 1.8w
Included in the Box
1x Stainless Steel Touchless Soap Dispenser with Window
Warranty
Available States
AL, AZ, AR, CA, CO, CT, DE, DC, FL, GA, ID, IL, IN, IA, KS, KY, LA, ME, MD, MA, MI, MN, MS, MO, MT, NE, NV, NH, NJ, NM, NY, NC, ND, OH, OK, OR, PA, RI, SC, SD, TN, TX, UT, VT, VA, WA, WV, WI, WY, AK, HI
Estimated Delivery Date
Standard: Wednesday, Jan 27 - Monday, Feb 1.
Enhanced: Monday, Jan 25 - Friday, Jan 29.