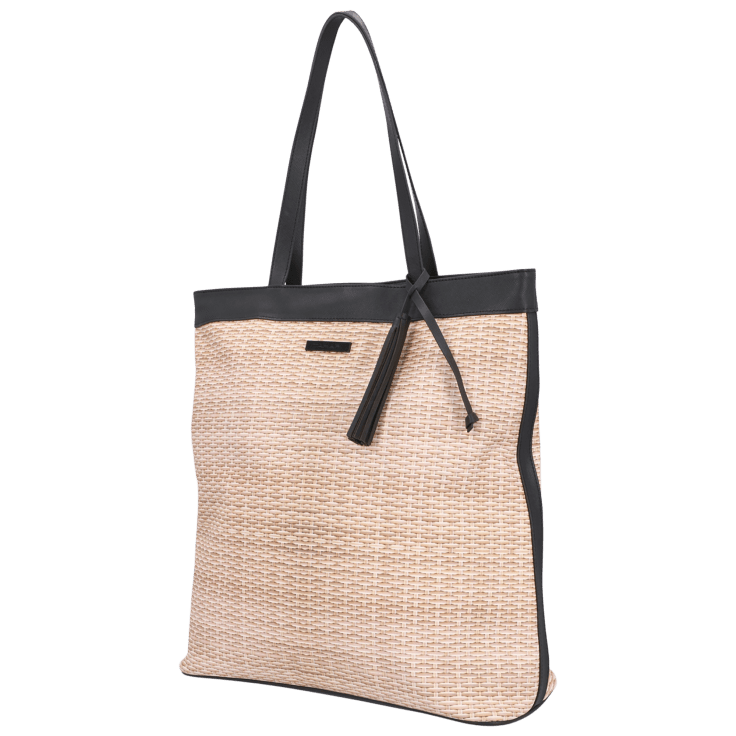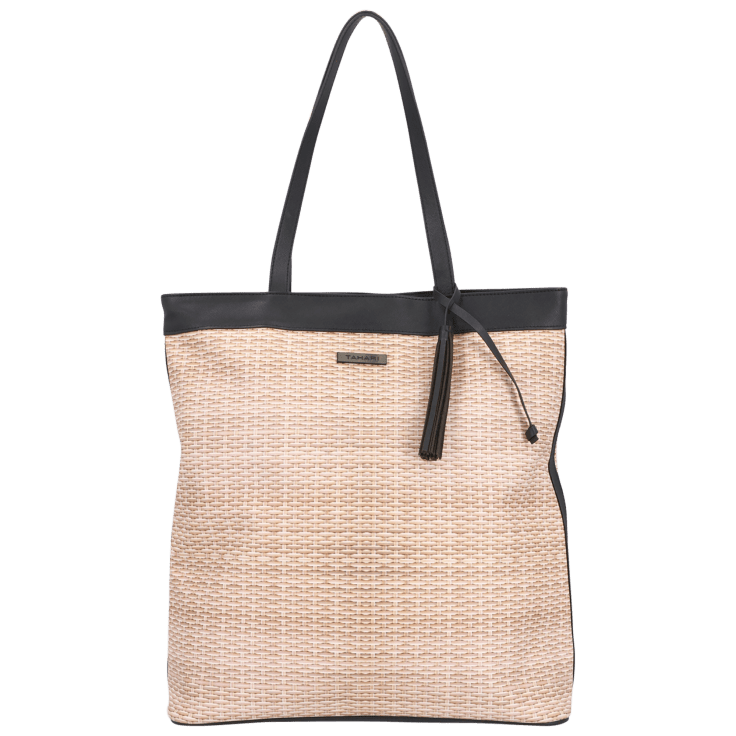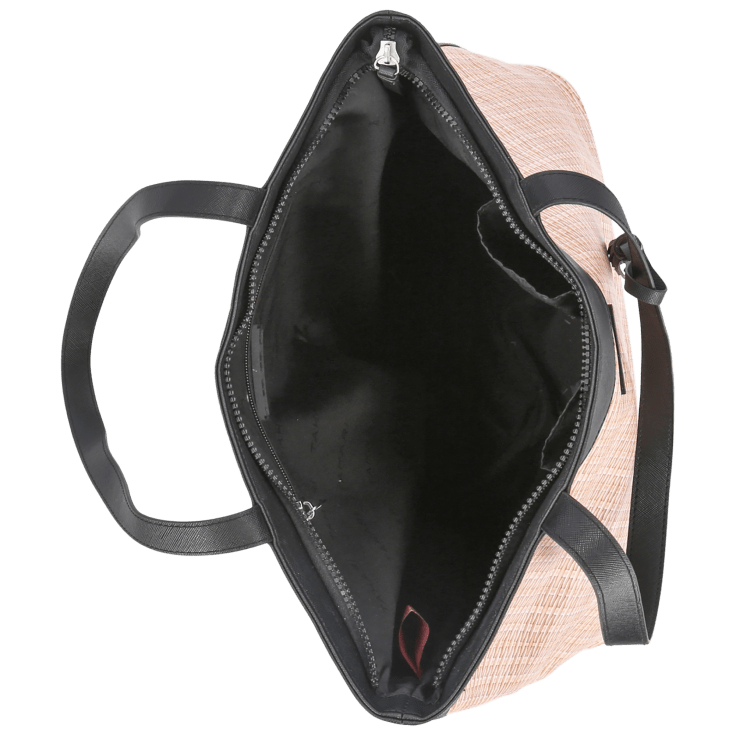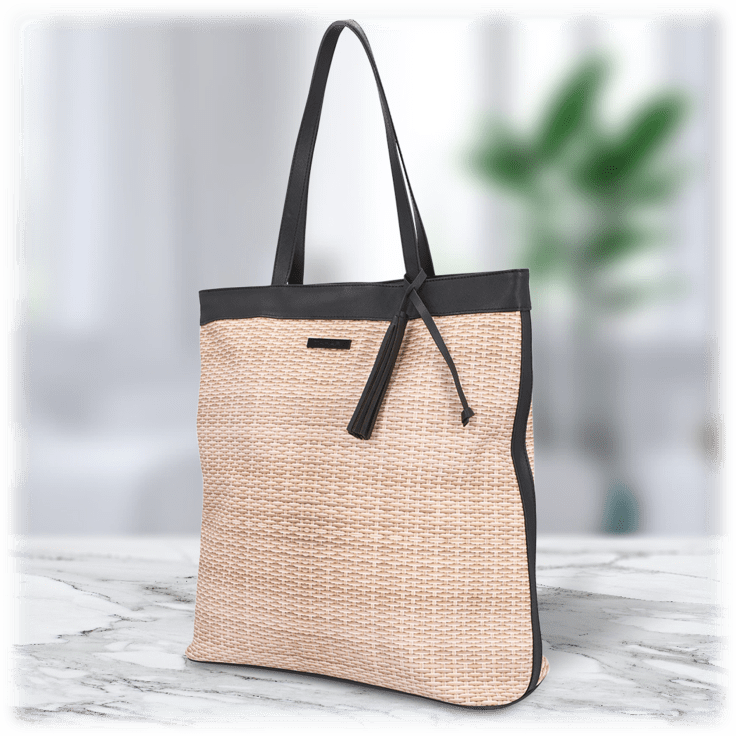 Tahari Straw Printed Newport Tote
Features
Newport North/South tote with zip closure
Rafia Straw print on Saffiano with solid double handle straps that fit on the shoulder
Inside back wall zipper and front slot pockets
Contrast Black slot pocket on the back of the bag can fit plus size cell phones
Great tote for everyday or to the beach
Specifications
Dimensions: 14" X 15.75" X 6"
Weight: 1.8 lbs
What's Included?
1x Tahari Straw Printed Newport Tote
Warranty
Reviews
Verified Purchase
Written by @harris1971 - July 25th 2021
Verified Purchase
Straw purse
It's a beautiful bag; I just didn't realize it was so big!
Written by @Buntall - August 21st 2021
Verified Purchase
"Printed" straw
It's my fault for not interpreting the title more carefully or looking closer at the picture. This is not a straw tote. The image of weaved straw is printed onto the vinyl. On the plus side, it is sizable, has a nice big outside pocket, appears to be well made, and came very well packaged in a timely manner.
Written by @ncox1225 - August 8th 2021
Verified Purchase
What a joke!
When I originally ordered it, it did not say "printed tote"
It is the cheapest, ugliest thing I have ever ordered!
DO NOT BUY!
Written by @windysouchack - August 20th 2021
Verified Purchase
Truly the epitome of cheap
This is a subpar item that I would not ever consider using anywhere. Regret inability to return. Beware it is not what you think!
Written by @dyswbanks - July 31st 2021