Estimated Delivery Date
Thursday, Dec 14 - Monday, Dec 18
Orders for this deal should arrive by Christmas.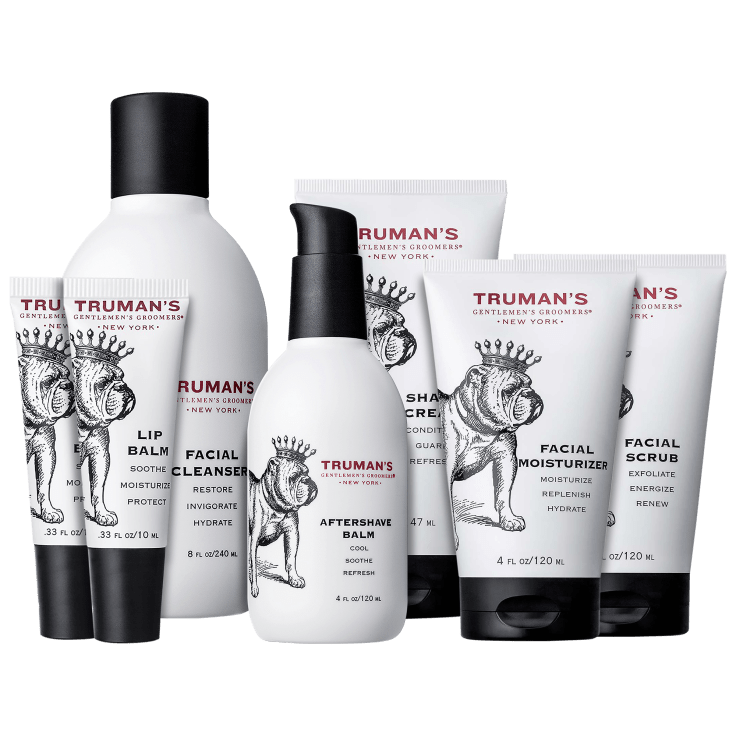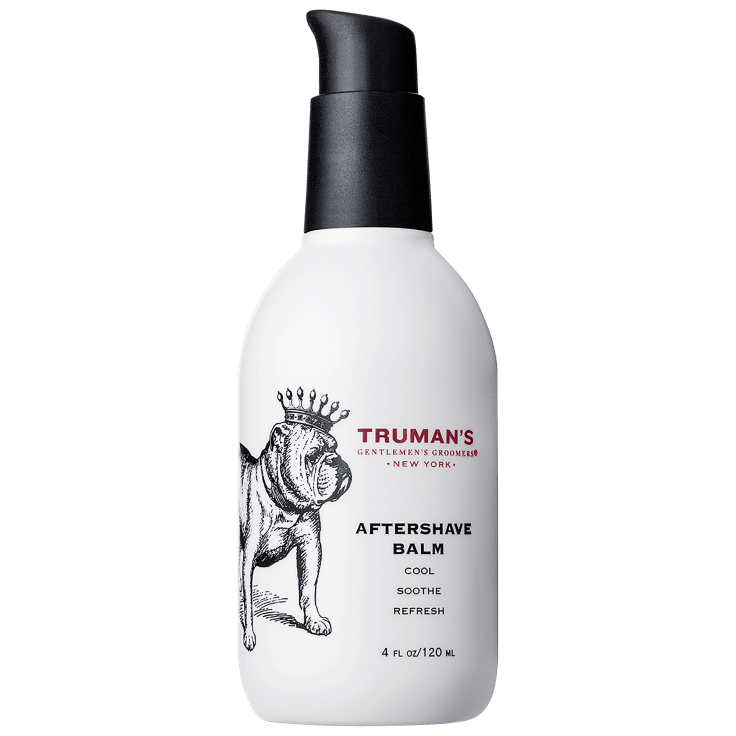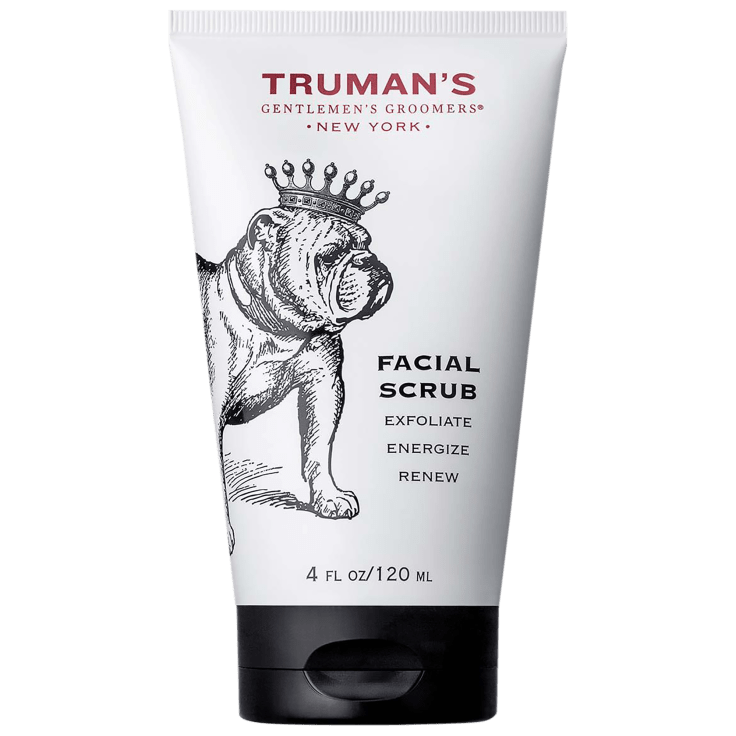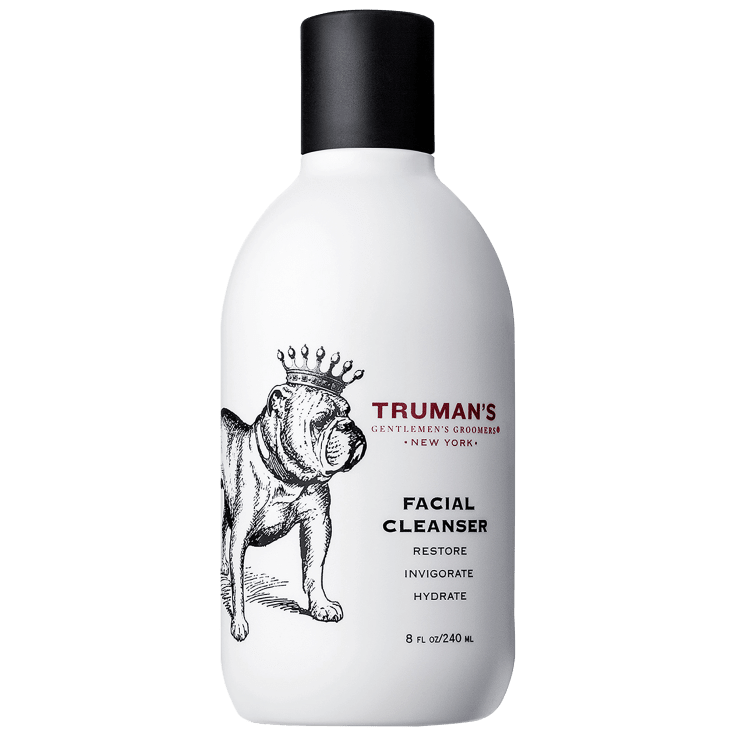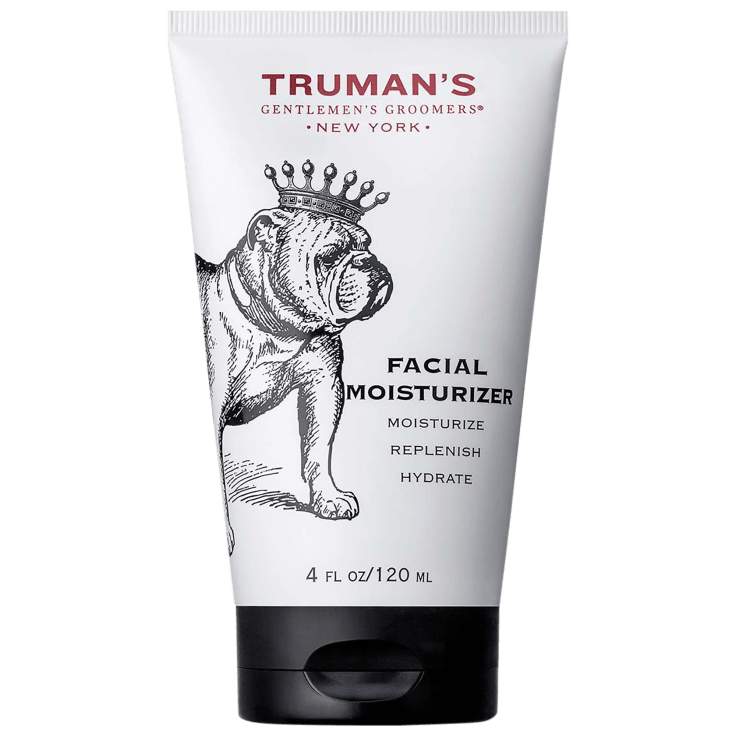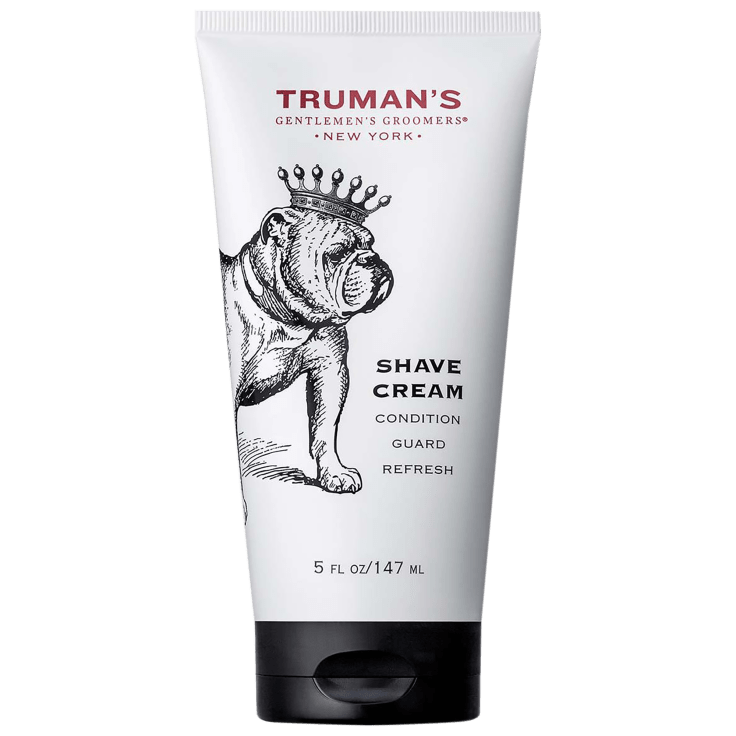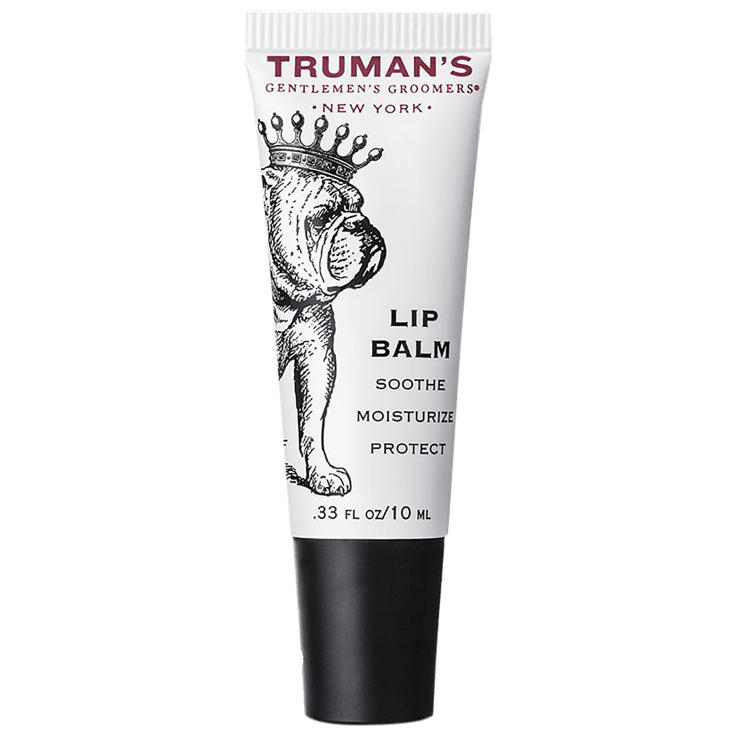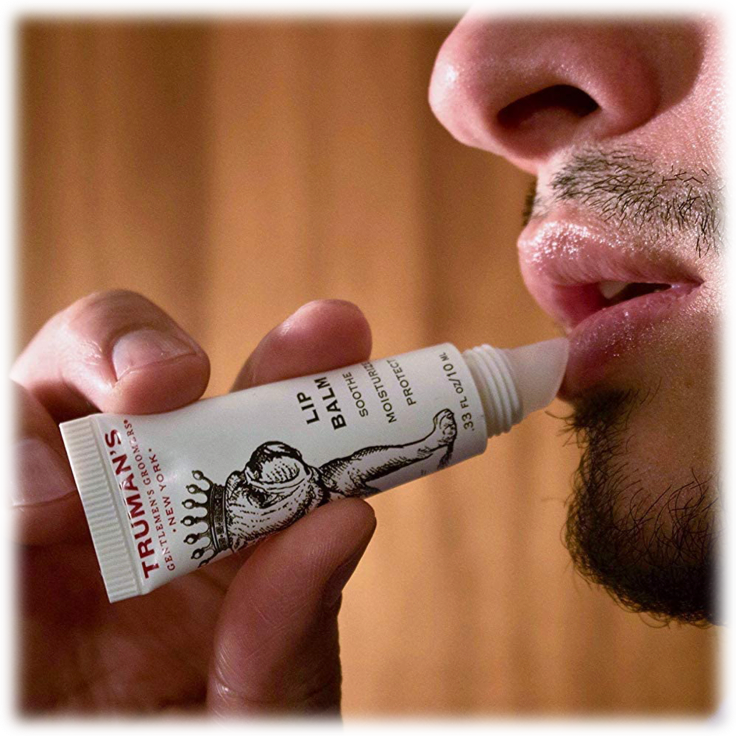 Truman's Gentlemen's Groomers 7-Piece Facial Care Kit
Features
Includes 1 after-shave balm, 1 facial scrub, 1 facial cleanser, 1 facial moisturizer, 1 shave cream and 2 lip balms
After Shave Balm
Truman's lightweight and ultra-cooling Aftershave Balm is made with shea butter and tapiocato soothe razor burn, redness, and irritation. This unique combination of ingredients absorbs into skin quickly for fast-acting relief. Finish your shave routine with this subtle masculine scent.
To use: Rinse remaining shave cream and splash face with cold water. Pat dry with towel and apply dab of balm. Gently work into skin.
Key Ingredients: Allantoin (Heals and reinforces skin's natural protective barrier), Coconut Oil (naturally hydrates and conditions) Apple Fruit ExtractA (penetrates for long lasting moisture)
Size: 4fl. oz
Facial Scrub
Truman's energizing Facial Scrub clears away dead skin and removes dirt for a clear complexion. A combination of natural Peppermint, Eucalyptus, and Menthol Oils invigorate, restore and moisturize, leaving your skin clean and hydrated.
Directions: Wet skin. Massage into skin with circular motions. Rinse and pat dry with towel. Use 3-4 times a week.
Key Ingredients: Sunflower Oil (helps moisturize, nourish and restore) Eucalyptus and Menthol Oil (for immediate and long term skin hydration)
Size: 4fl. oz
Facial Cleanser
Truman's Facial Cleanser deep cleans to remove dirt and sweat from pores without drying your skin. Peppermint and eucalyptus oils provide invigorating, long-lasting hydration.
Directions: Made for daily use. Wet skin. Massage into face with circular motions. Rinse and pat dry with towel.
Key Ingredients: Eucalyptus and Peppermint Oil (for immediate and long term skin hydration)
Size: 8fl. oz
Facial Moisturizer
Truman's Facial Moisturizer uses eucalyptus oil to cool and soothes it penetrates your skin. This advanced lightweight formula relieves scaling and flaking caused by dryness, while hydrating and replenishing moisture for smoother, healthier, better looking skin.
Directions: Made for daily use. Apply nickel-size amount to skin. Rub evenly across face and neck.
Key Ingredients: Panthenol (Form of Vitamin B that penetrates skin to reduce inflammation & rebuild skin) Eucalyptus Oil (Cools & Soothes) Hydrolyzed Adansonia Digitata Extract (Reduces under eye bags & slackening around eyes)
Size: 4fl. oz
Shave Cream
Truman's Shave Cream is designed to protect skin while delivering the ultimate smooth, close shave. Uniquely formulated with our proprietary blend of essential oils, bio marine extracts and pro vitamins to help eliminate razor burn, clogged pores, breakouts, and ingrown hairs. Effectively reduces irritation while it firms and tones, leaving skin soft, smooth and refreshed.
Directions: Wet face with hot water. Rub even layer to cover shaving area. Works with all blades.
Key Ingredients: Macadamia and Safflower Oils (provides a layer of protection), Undaria Pinnatifida (seaweed extract, a natural anti-inflammatory to reduce irritation)
Size: 5fl. oz
Lip Balms
Truman's deeply therapeutic Lip Balm heals chapped and cracked lips while relieving dryness and irritation. Water resistant and long-lasting to maintain maximum comfort under all climate conditions.
Directions: Apply to lips as needed.
Key Ingredients: Shea Butter (Moisturizes & Improves Skin Softness) Tapioca (Soothes & Reduces Irritation), Peppermint Oil (Cools & Anti-inflammatory)
Size: .33 fl. oz (each one)
What's Included?
1x After Shave Balm 4fl. oz
1x Facial Scrub 4fl. oz
1x Facial Cleanser 8fl. oz
1x Facial Moisturizer 4fl. oz
1x Shave Cream 5fl. oz
2x Lip Balms .33 fl. oz (each one)
Warranty
Estimated Delivery Date
Thursday, Dec 14 - Monday, Dec 18