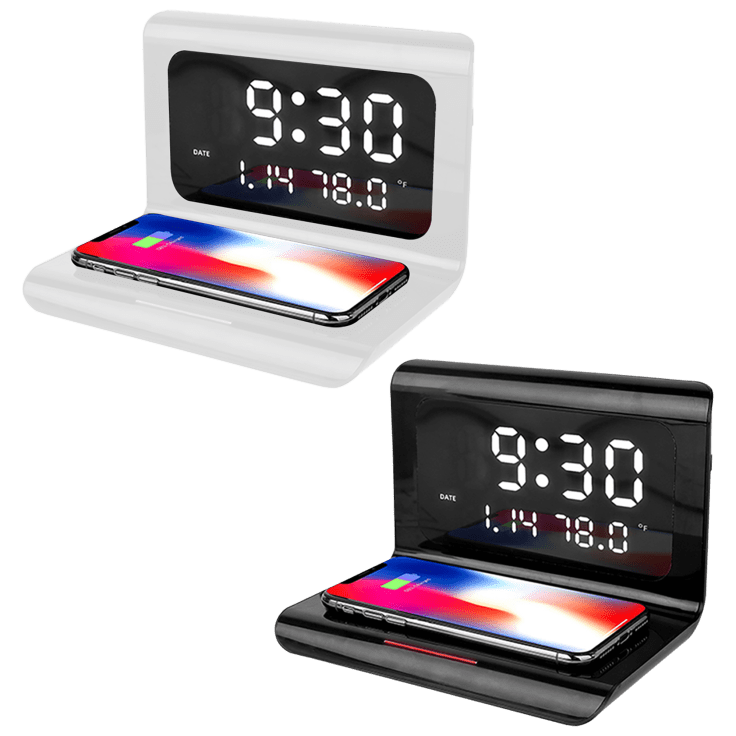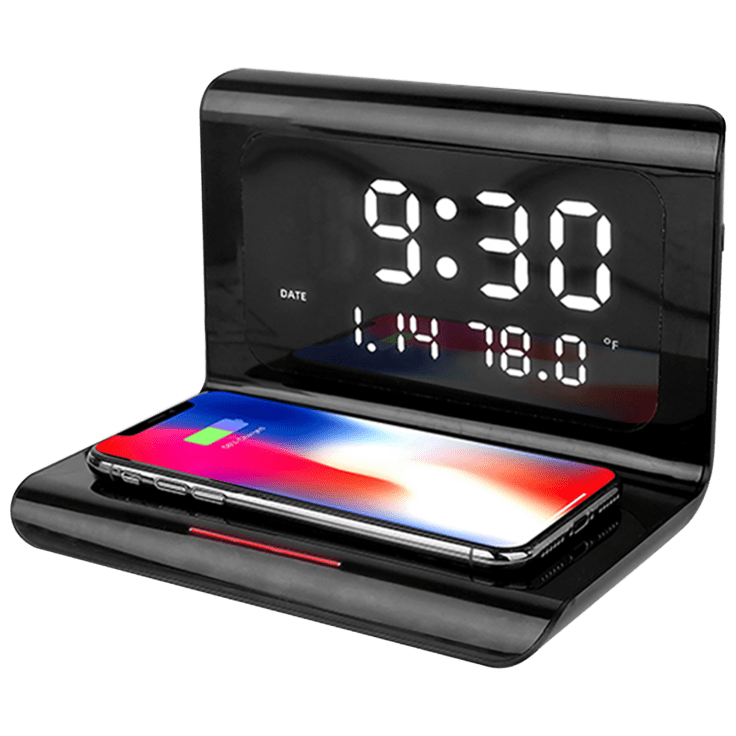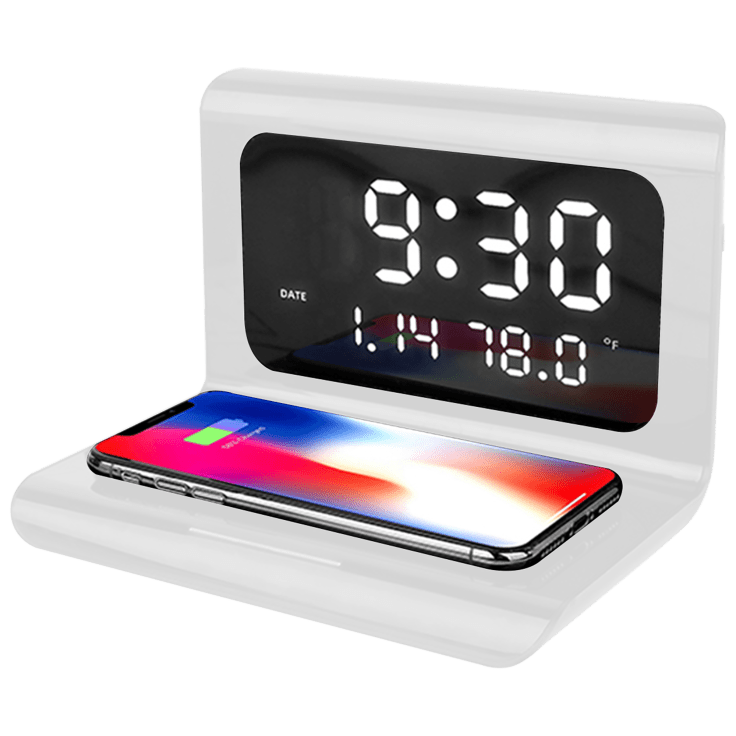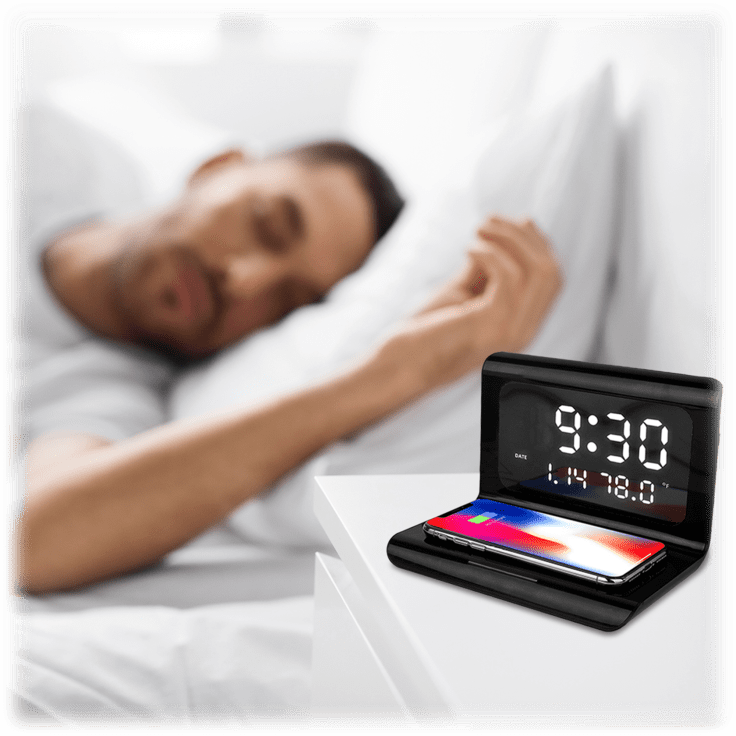 ZTech 2-in-1 Alarm Clock with 10W Wireless Charging Base
A convenient and handsome bedroom piece, the ZTECH Alarm Clock Wireless Charger is the perfect accessory for your phone.
Features
For phones with wireless compatibility such as iPhone 8 & up or Samsung 6 & up
Simply place your phone on top of the clock for fast 10W wireless charging
Plug the clock in with the included USB cord
Displays weather
Displays date
Specifications
Dimensions:
Colors available:
What's included?
1x ZTech 2-in-1 Alarm Clock + 10W Wireless Charging Base
1x Charging cord (wall adapter not included)
1x User manual
Warranty
Available States
AL, AZ, AR, CA, CO, CT, DE, DC, FL, GA, ID, IL, IN, IA, KS, KY, LA, ME, MD, MA, MI, MN, MS, MO, MT, NE, NV, NH, NJ, NM, NY, NC, ND, OH, OK, OR, PA, RI, SC, SD, TN, TX, UT, VT, VA, WA, WV, WI, WY
Reviews
Verified Purchase
AWESOME!
THIS PRODUCT IS VERY WELL MADE 'AND WORK'S VERY WELL!I'M GOING TO ORDER ANOTHER ONE SOON FOR MY GRANDSON. THANK YOU!
Written by @carl8o - March 18th 2022
Verified Purchase
Alarm clock with phone charger
Love it very nice and easy to charge phone
Written by @fautry - April 22nd 2022
Verified Purchase
came with a dead cr2032 backup battery
works ok charged my phone ok the back up battery was dead good thing i had a spare one took me a few hours to find it out the Manuel
says nothing about the battery
Written by @poppy211 - February 28th 2022
Verified Purchase
This charger is a joke for sure !!
The charger is near impossible to get the right time , date, temp. and alarm Correctly ??. The 2 inch in paper the instructions were vaguely written on is a joke as well !
It is cheaply made, slippery and flimsy. I feel I wasted my money on this product for sure !!
Written by @Pockets10 - March 15th 2022
Verified Purchase
Did not work as promised.
The clock doesn't stay on when unplugged, and never charge fully. Trash doesn't work as promised. Very disappointed I bought it for my husband, for the clock. It also doesn't charge my cell phone.
Written by @jleedunlap - March 9th 2022
Verified Purchase
charging clock
Not good on directions…clock too bright… cannot get it to charge phone…to return
Written by @sandyred2013 - April 4th 2022
Verified Purchase
Will not charge
This product is unable to be charged. The clock is unusable.
Written by @klebenowb - March 9th 2022