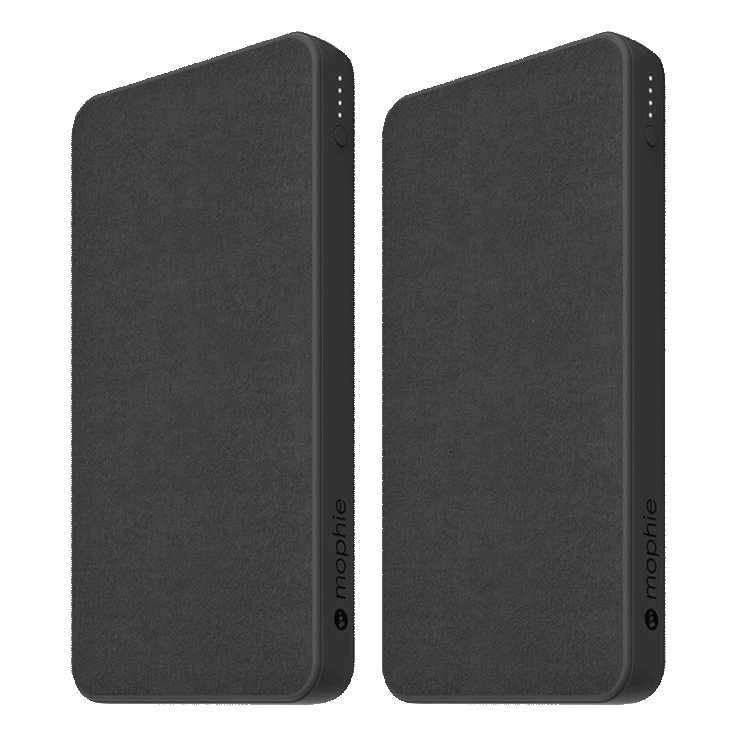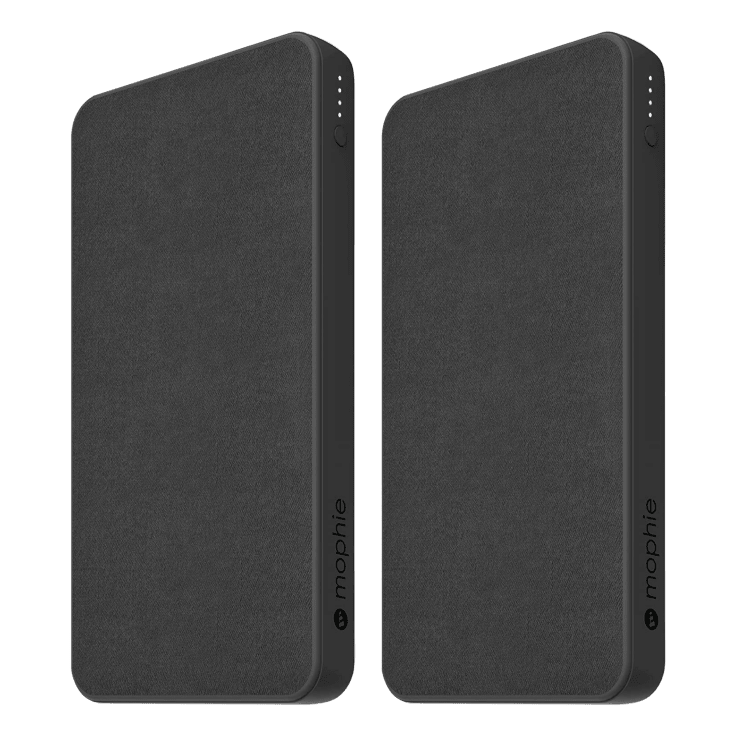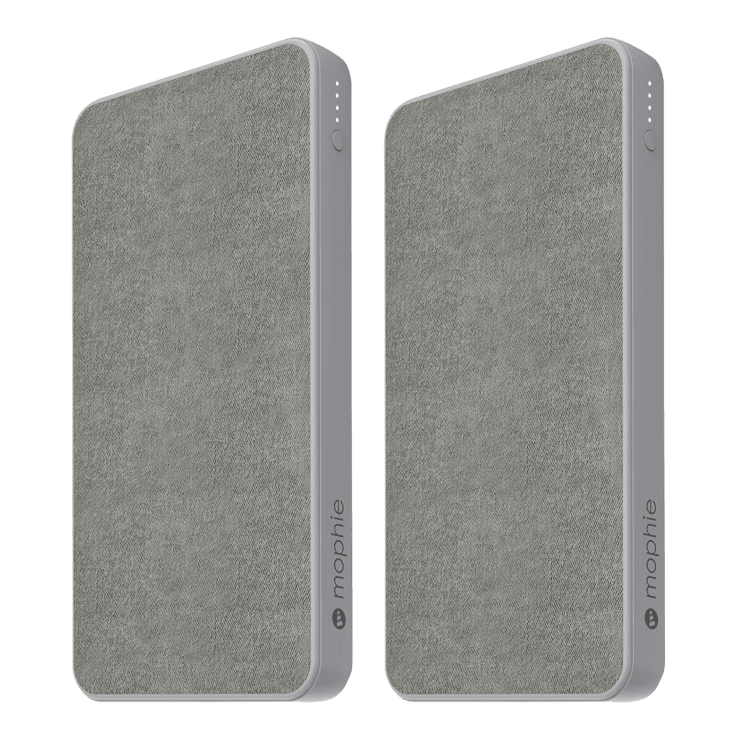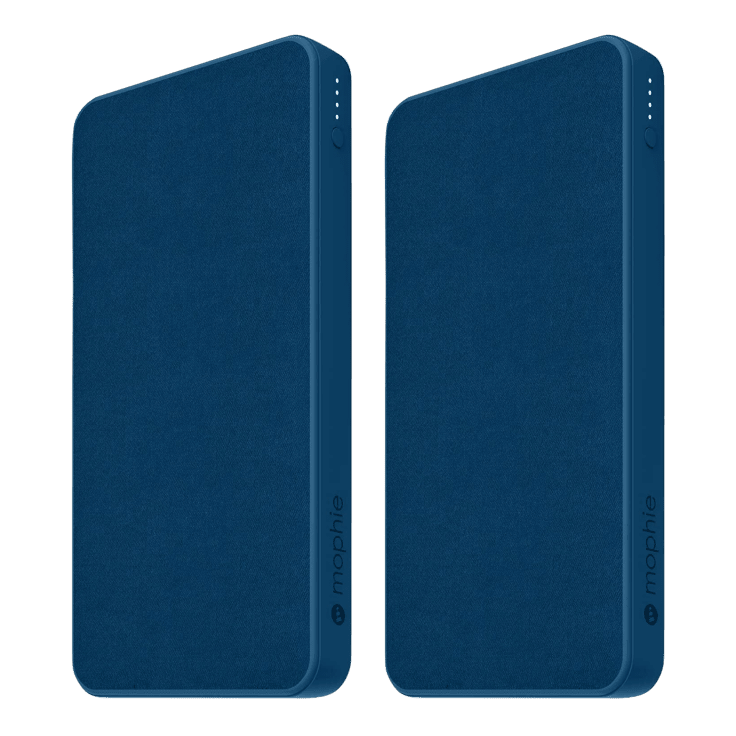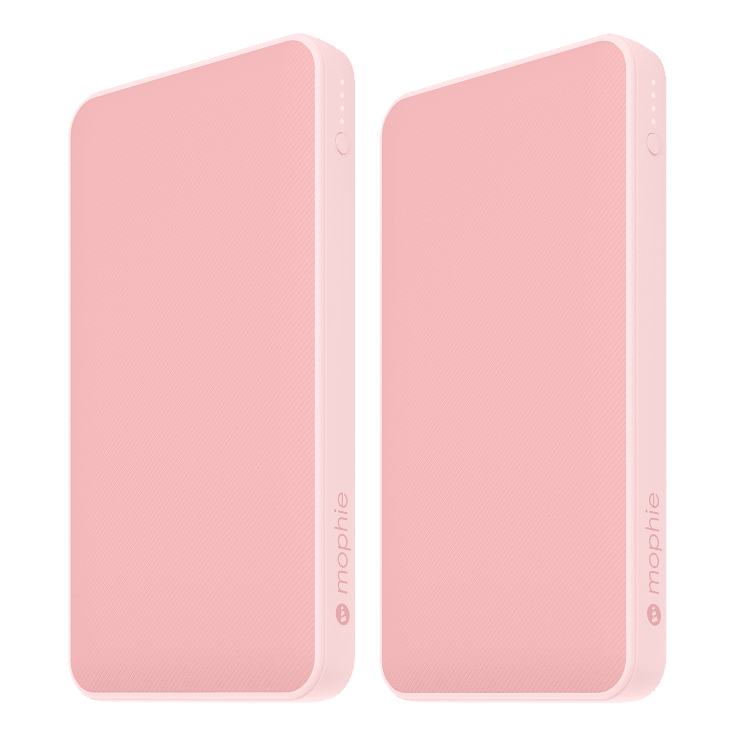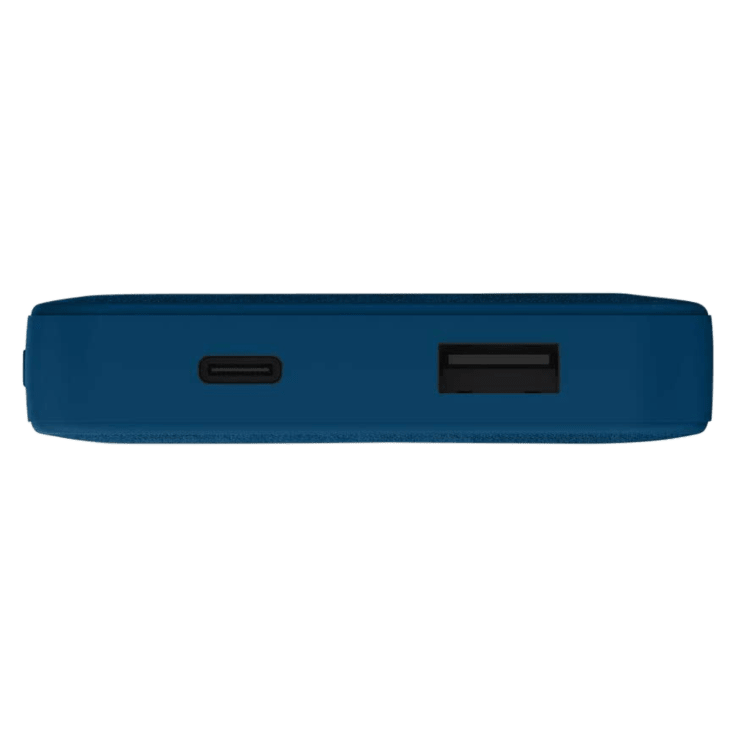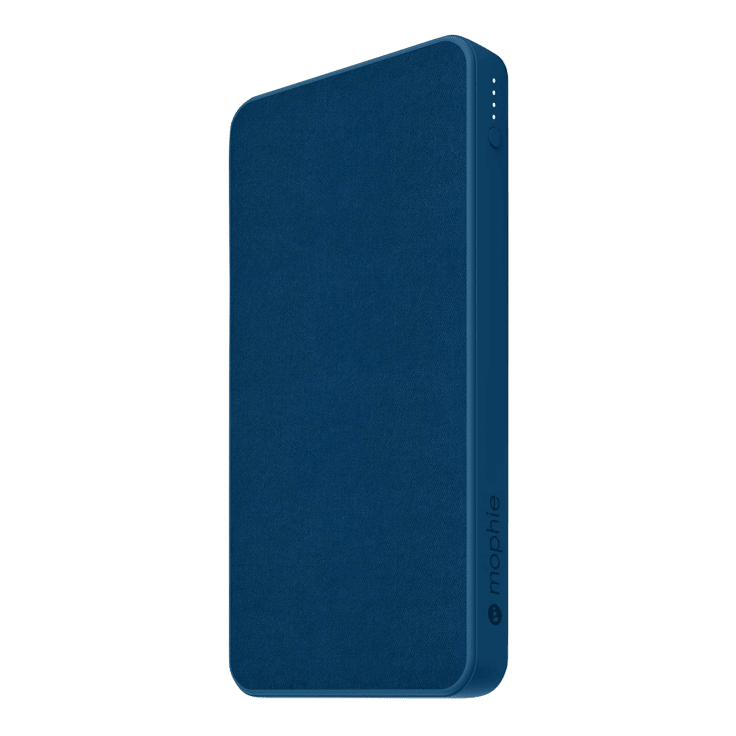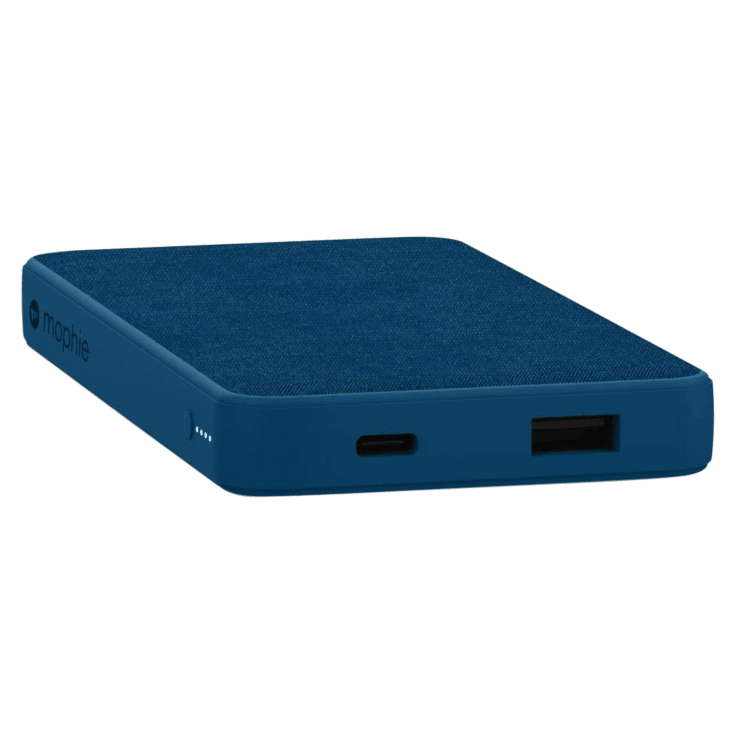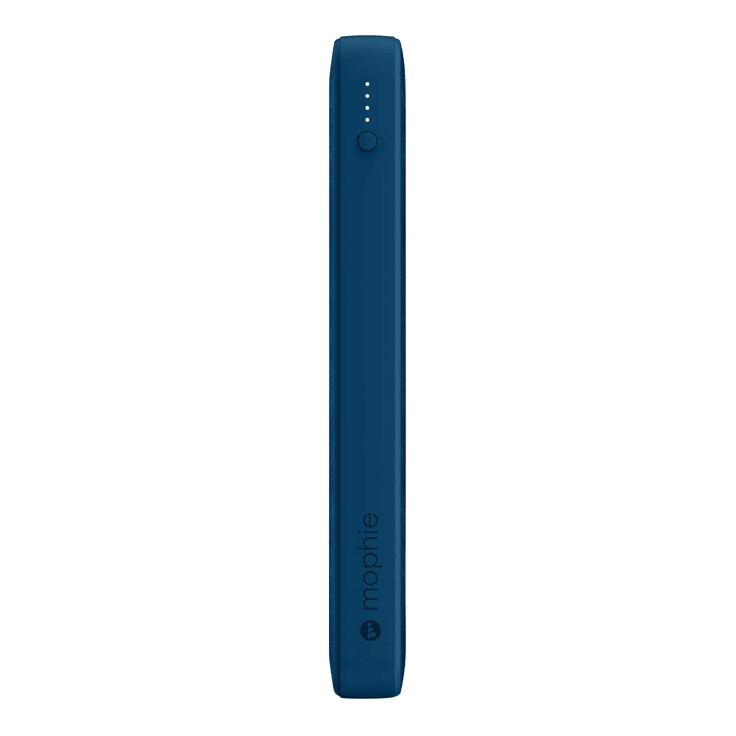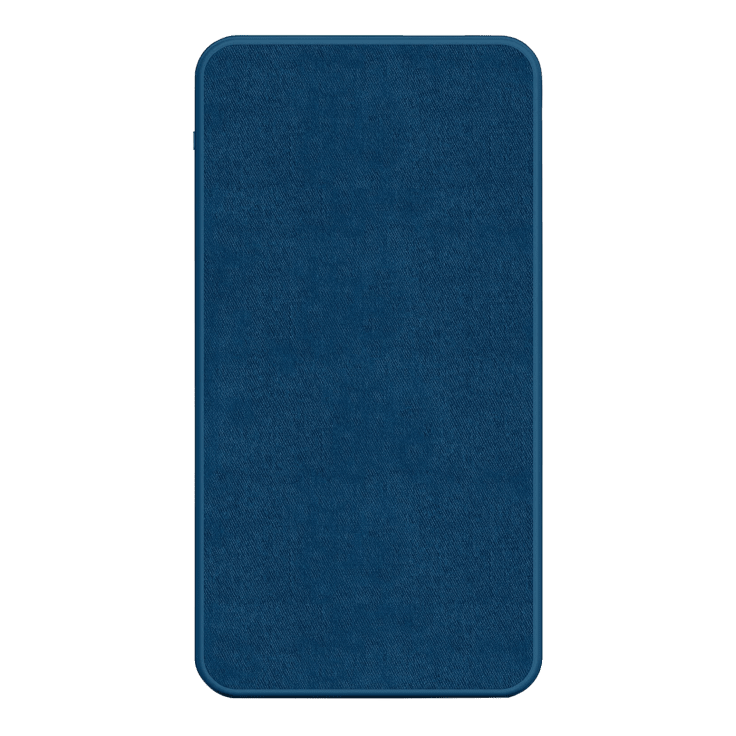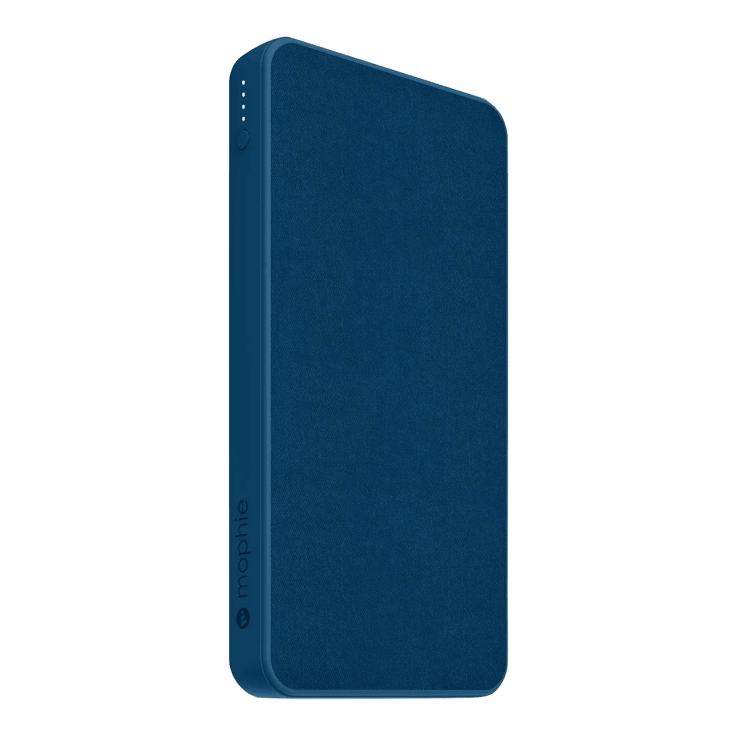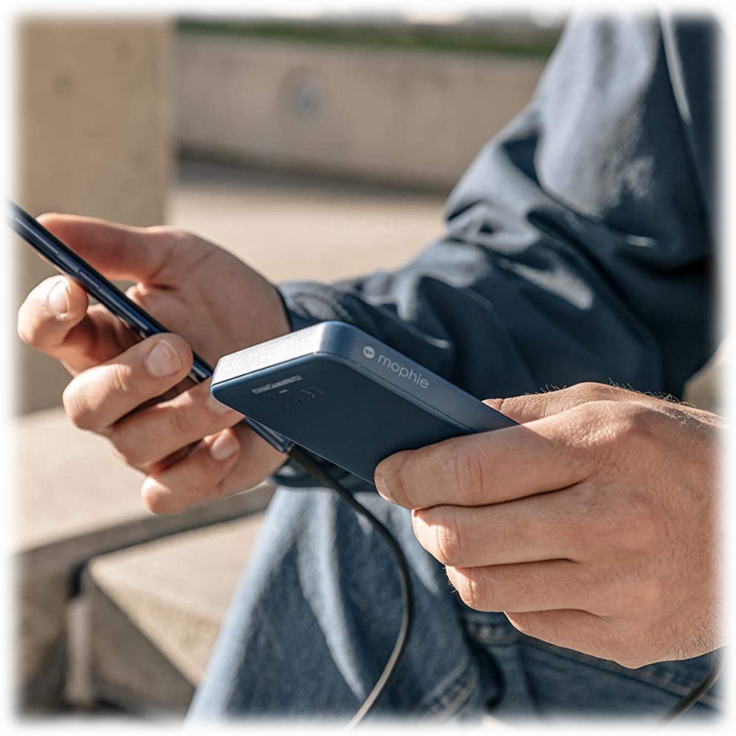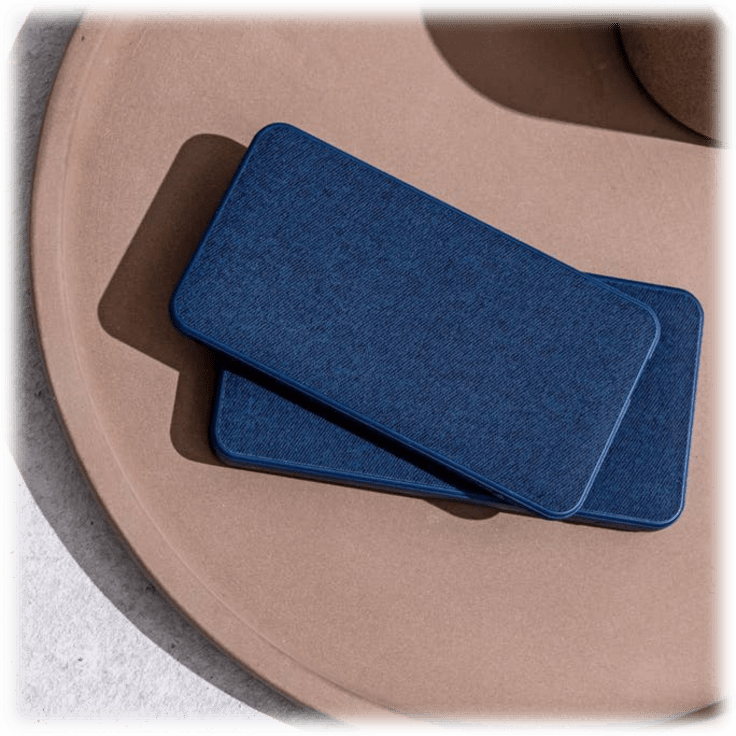 2-Pack: Mophie 10,000mAh 3-Amp USB-C Power Banks
Features
Available in 2 Packs in Grey, Black, Navy, or Pink Colors
Keep your phone charged with this mophie powerstation power bank
Built-in USB-C and USB-A ports let you charge two devices simultaneously, while the 10,000 mAh capacity extends battery life by up to 36 hours
This mophie powerstation power bank indicates how much power remains with a bright LED and boasts a compact design for easy portability
Charges multiple devices at once by plugging one device into the USB Type-C port and another into the USB Type-A port
Lightweight and portable design allows you to fit the powerstation easily in your bag
Specifications
Dimensions: 2.83 in x 5.47 in x 0.63 in
Capacity: 10,000 mAh battery
USB-C and USB-A ports
4-light LED power indicator
Included In The Box
2x Mophie 10,000mAh 3-Amp USB-C Power Banks
2x Charging Cable (USB-C Cables)
2x Quick Start Guides
Warranty
Estimated Delivery Date
Standard: Tuesday, Mar 9 - Monday, Mar 15.
Enhanced: Monday, Mar 8 - Thursday, Mar 11.
Reviews
Verified Purchase
A Must have!!!
I love this product it is very convenient.
Written by @Renettemcintosh - December 14th 2020
Verified Purchase
They are Great!
I saw these on TV and was skeptical. I couldn't be happier with them. I use them daily to charge my cell phone. Initially I purchased them for PSPS (PG&E shuts off our power) here in California but they are so easy to use that I prefer them to a wall charge. I highly recommend them and am considering buying another set. I play a game on my cell that eats the battery up quickly. Between these 2 I have constant power. We have gone days without power before due to fire danger and high winds. The town I live in survived the Camp Fire of November 8, 2018 so cell power is essential. These are a great addition to my survival gear.
Written by @tinamwhite - November 24th 2020
Verified Purchase
Didn't realize they weighty which is better for me cuz I'll be more apt to pay attention to it

. Cant wait to see it work! Thanks!
Written by @giddens4 - October 21st 2020
Verified Purchase
I would have liked a color choice.
Written by @Marjorie7 - September 19th 2020
Verified Purchase
Charging cord is way to short!
Written by @Sistasails - August 3rd 2020
Verified Purchase
Works as Expected
Ordered this and another item at the same time and from time of order to receipt seem to be rather long (recvd other item at least a week earlier). I like that it's "fairly' lightweight. Don't like how the function for determining if fully charged is displayed. On the black it was hard to locate. For the price I guess I really can't complain.
Written by @relfordsiri - February 22nd 2021
Verified Purchase
One charged up. One will not charge.
I tried different cords, different outlets and different plug connectors. I am waiting for a response from Morning Save. I am assuming they will replace the charger that will not charge.
Written by @phoneneeds - December 14th 2020
Verified Purchase
These did not charge up at all
When I first received these, I plugged them in for their first charge as directed by instructions. However, only 1 of the 4 that I ordered worked. The rest of them would not charge.
Written by @bskextra - December 18th 2020
Verified Purchase
Battery swells and becomes hot
One does not charge, becomes hot and swells. Afraid it will explode.
Written by @Sammie71 - November 13th 2020