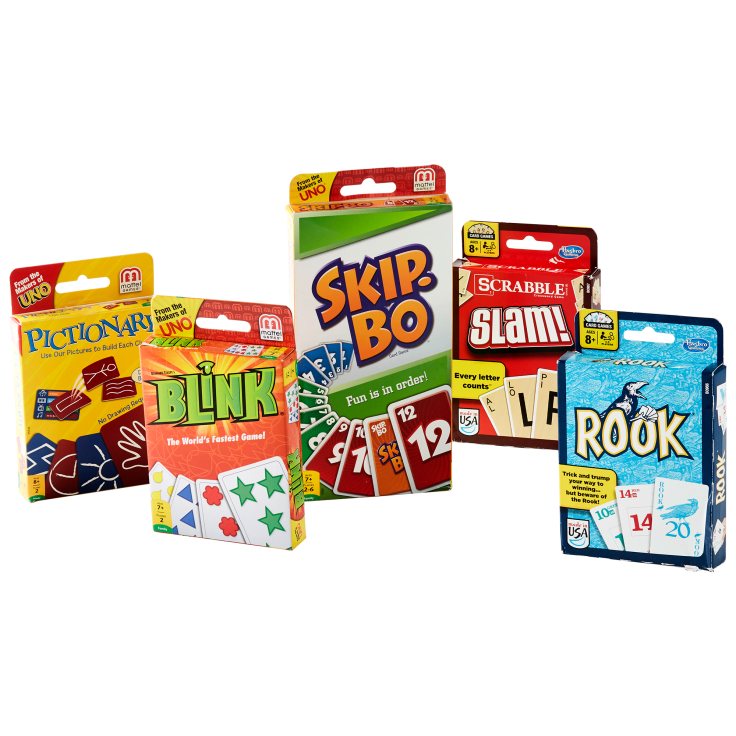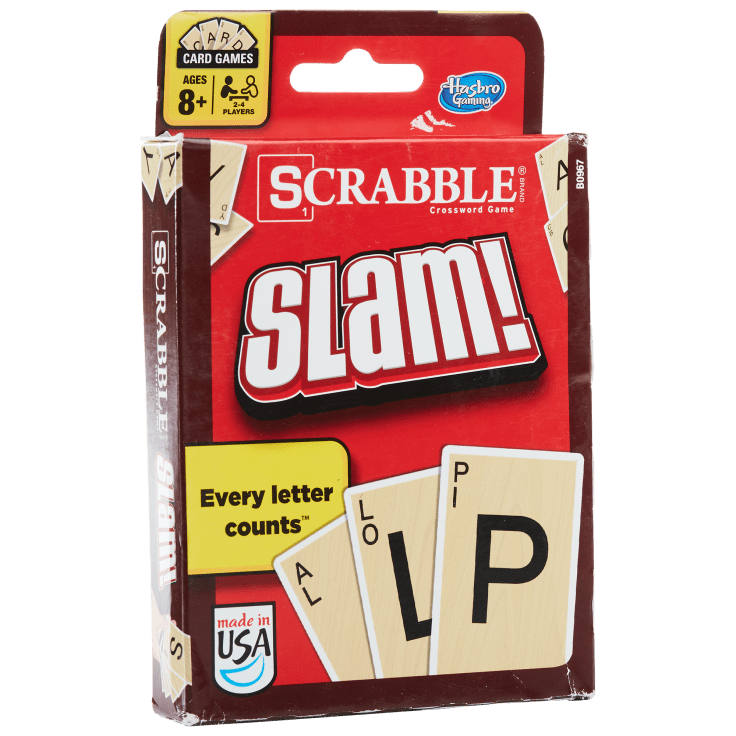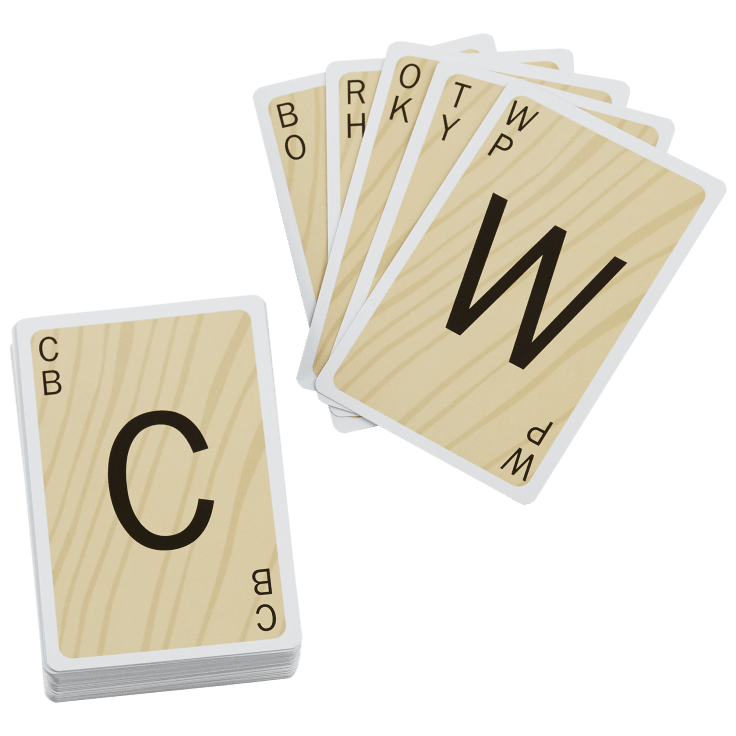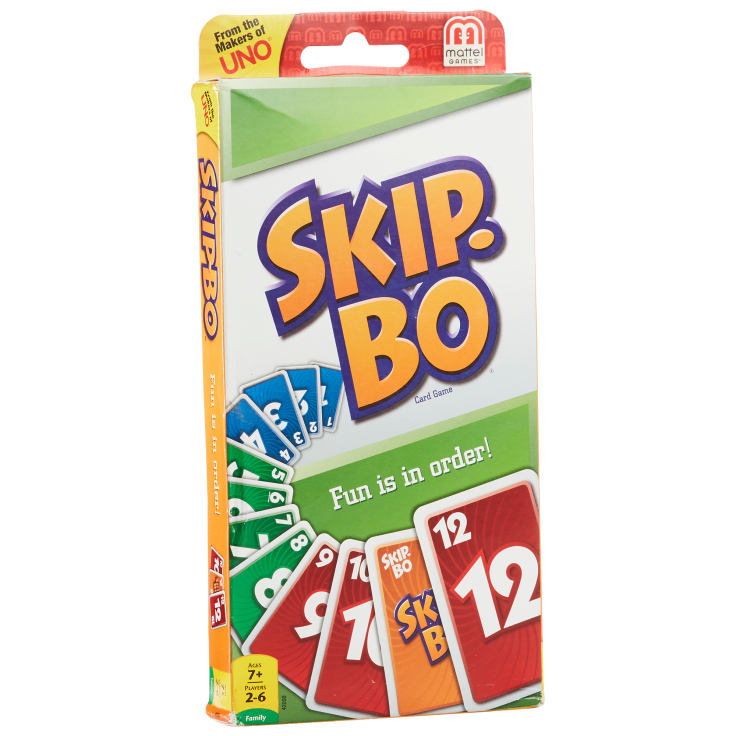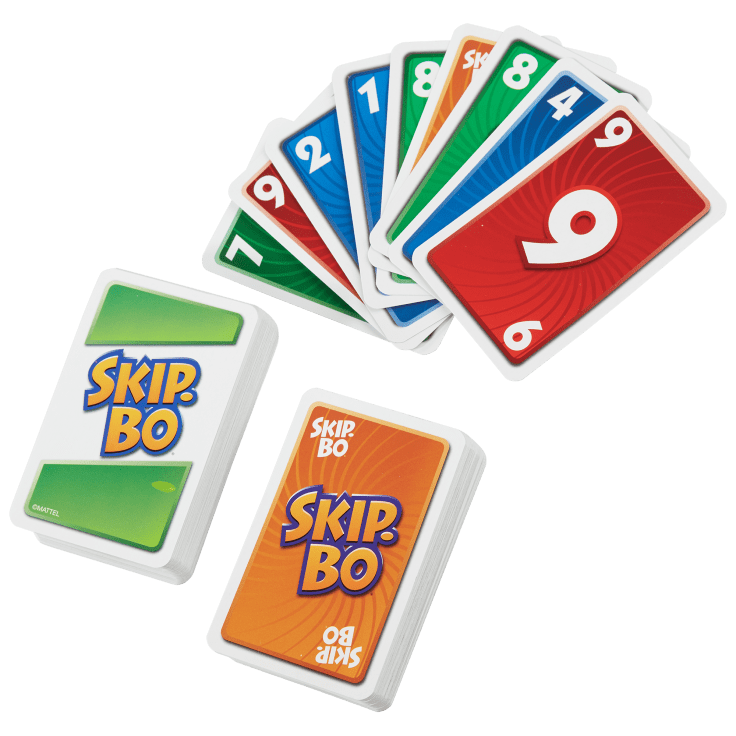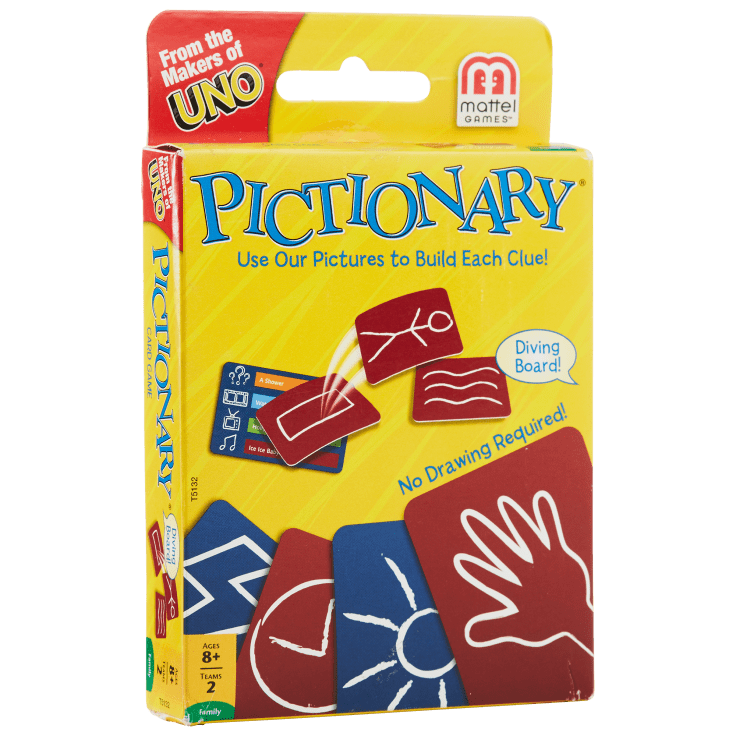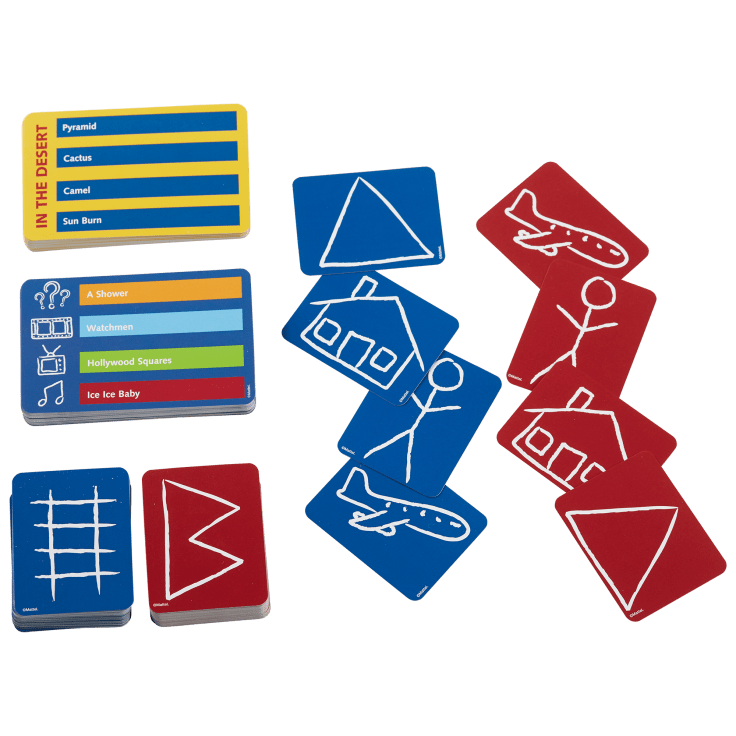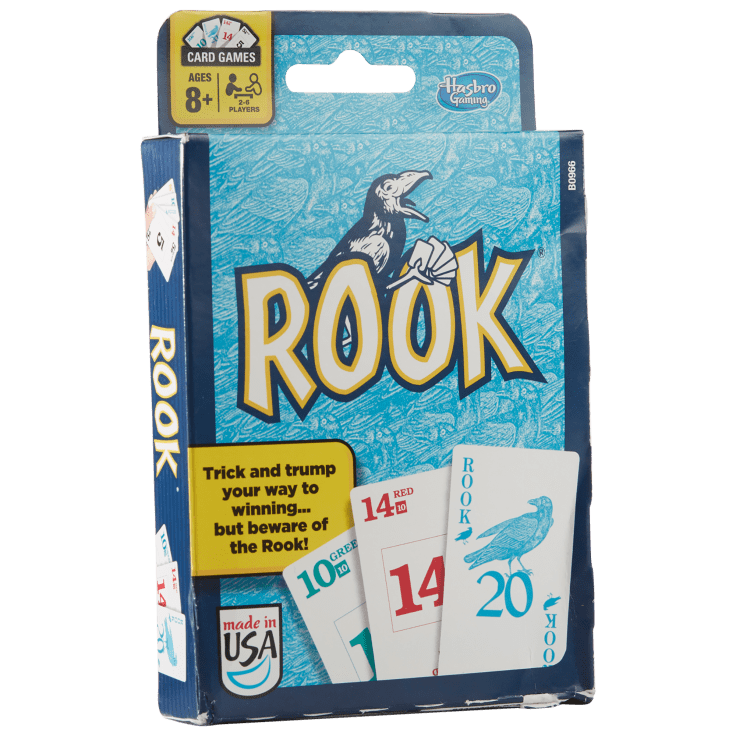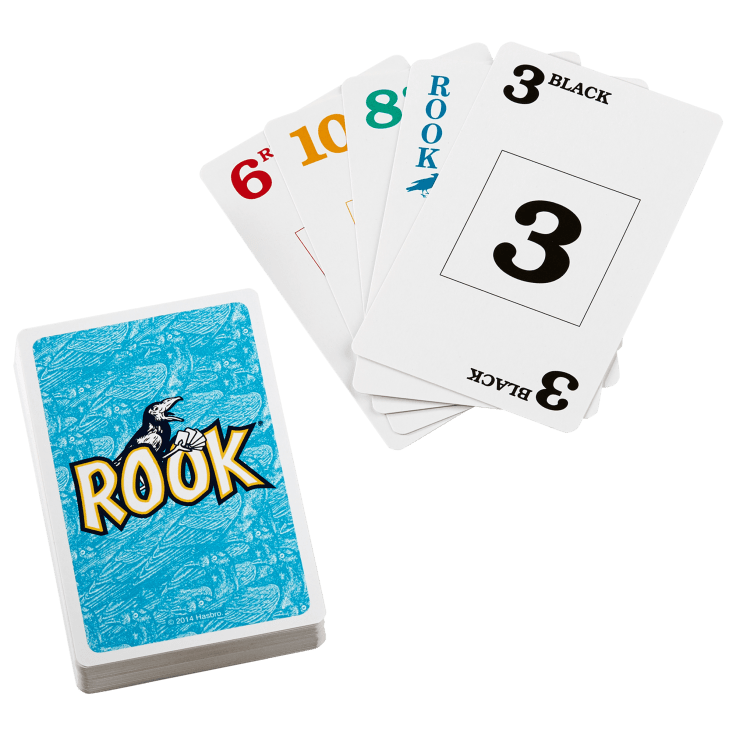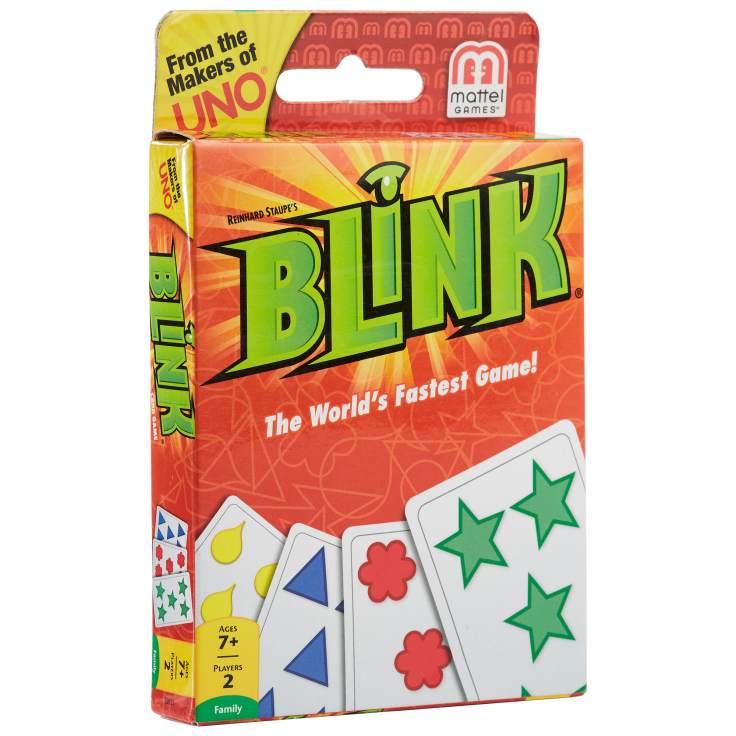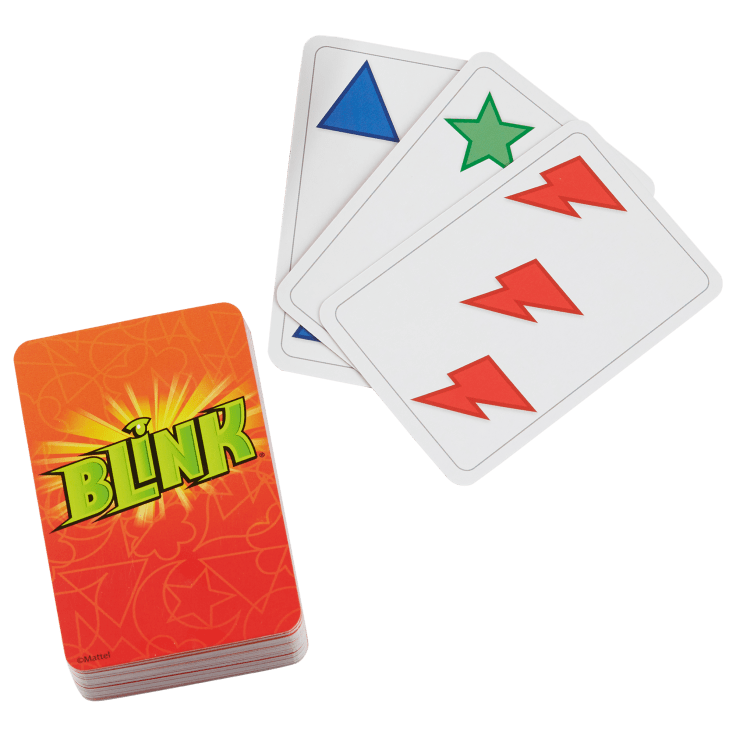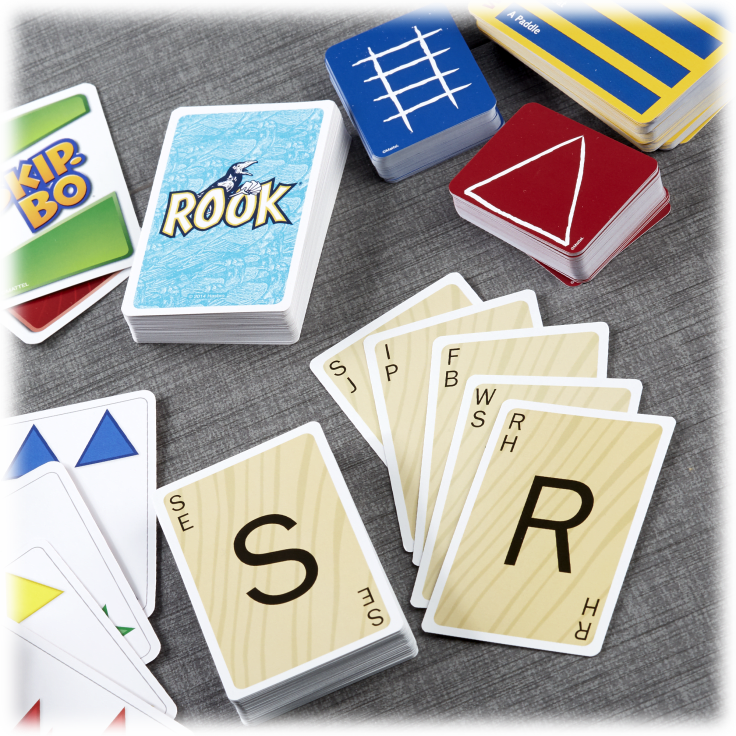 5-Pack: Family Card Games
Perfect for family game night or afternoons with friends!
Features
Rook Card Game
This brain-teasing Rook card game is a fast-moving competition to bid and name tricks quicker than the competition.
You and your partner have to work together to beat your opponents to the tricks.
But just when you think you've got it all together, the wild Rook can land and screw up all your plans!
Start with the Beginner rules to get the hang of it, then switch to regular rules when you're ready to play for keeps.
No matter how you play, the wild Rook makes the game even wilder!
Blink Card Game
Race in a head-to-head competition with Blink, the lightning-fast card game!
Using sharp eyes and fast hands, 2 players try to match the shape, count, or color on their cards to either one of two discard piles.
Play all the cards from your draw pile to win the game!
Colorfully designed cards have large symbols that range from moons to triangles to stars, making it easy for anyone to play. Watch as your reflexes and response time improves round after round.
Includes 60 symbol cards and instructions
Pictionary Card Game
Pictionary meets Charades in the craziest card game ever, with no drawing required!
Race to act out clues for your team using nothing but the simple images on each picture card-combine them
Build scenes with them or use them as props!
The first team to guess the correct answer in head-to-head play wins a point
The first team to score five points wins the game
Skip Bo Card Game
Skip-Bo is the ultimate sequencing card game from the makers of UNO!
Players use skill and strategy to create stacks of sequentially numbered,
ascending cards (2,3,4…) until they have no more left to play.
Once everyone is dealt their own personal stockpile of cards, play begins by drawing
from a central pile and building up to four "build" piles.
The Skip-Bo "wild" cards break up static situations and may be played as any number. - Use these cards wisely, for they can really help you beat your opponents!
The first player to deplete all of his or her Skip-Bo stockpile cards is the winner!
Includes 162 cards and instructions. Colors and decorations may vary.
Scrabble Slam Card Game
Race against each other to change the existing four-letter word and get rid of your cards
The fast-paced word game where anything can happen.
Fast-playing, card-slapping word-changing fun
Scrabble Slam is a high-speed four-letter word game, race against each other to change the existing word and get rid of your cards
Play this game with your family and friends.
Vacation fun or perfect stocking stuffers.
included in the box
5x Family Card Games

1x Rook Card Game
1x Blink Card Game
1x Pictionary Card Game
1x Skip Bo Card Game
1x Scrabble Slam Card Game
Warranty
Estimated Delivery Date
Standard: Monday, Dec 7 - Thursday, Dec 10.
Enhanced: Friday, Dec 4 - Monday, Dec 7.