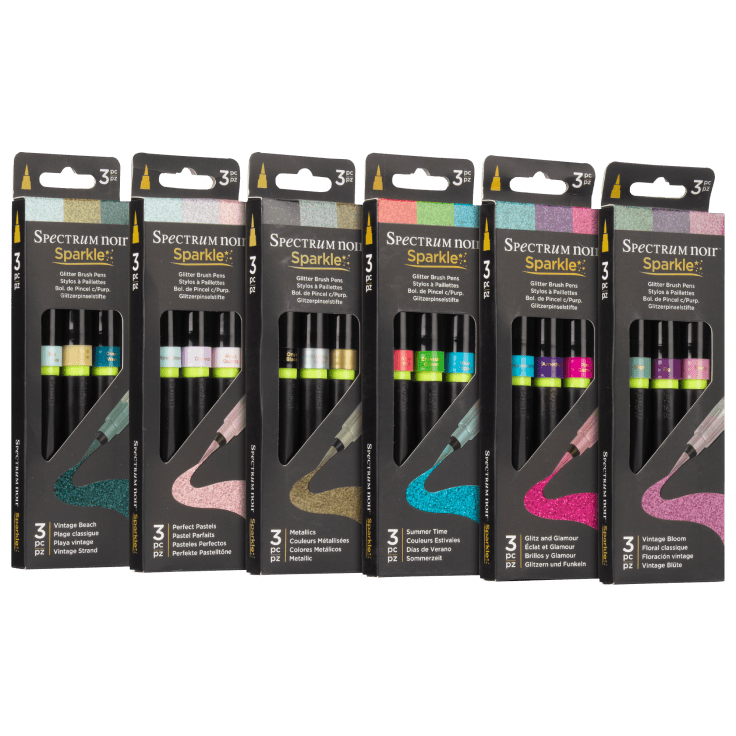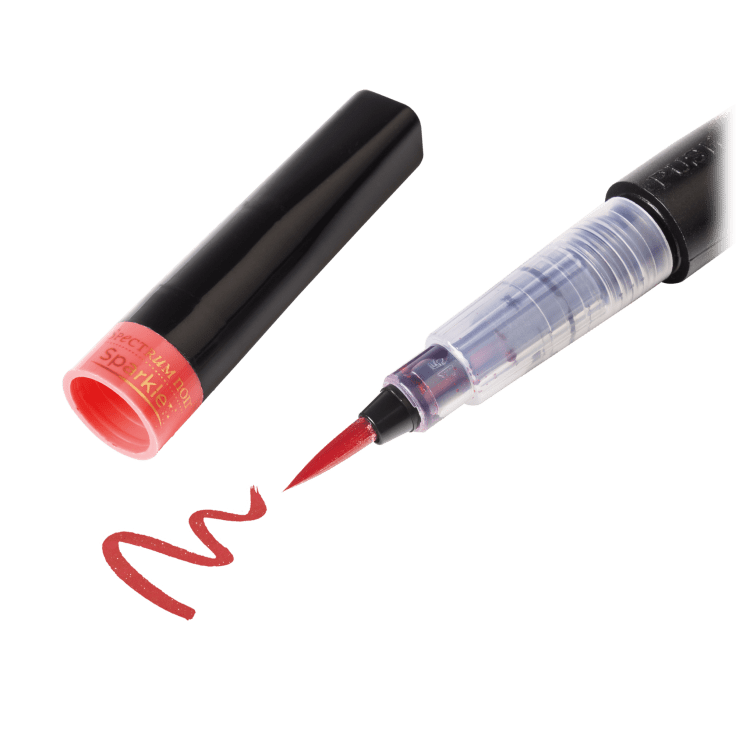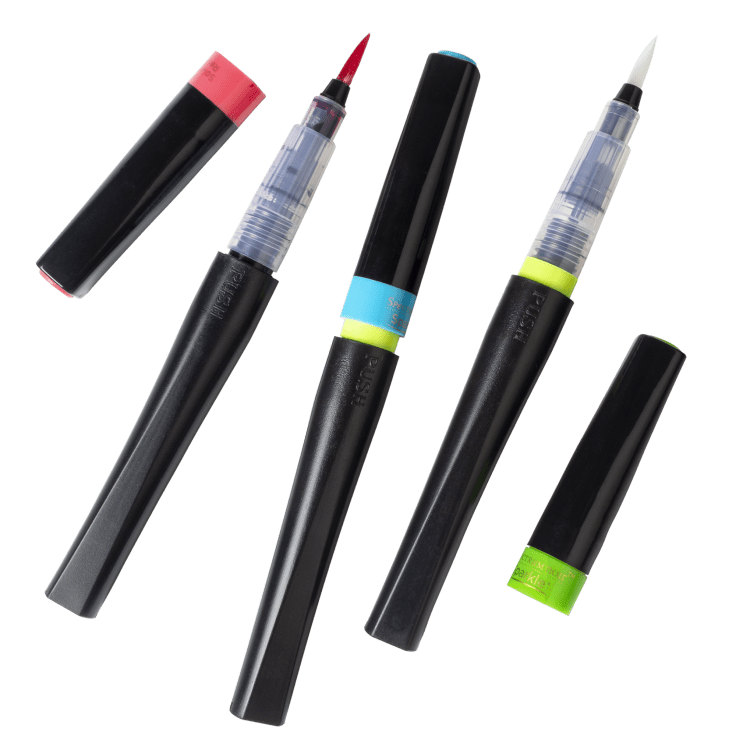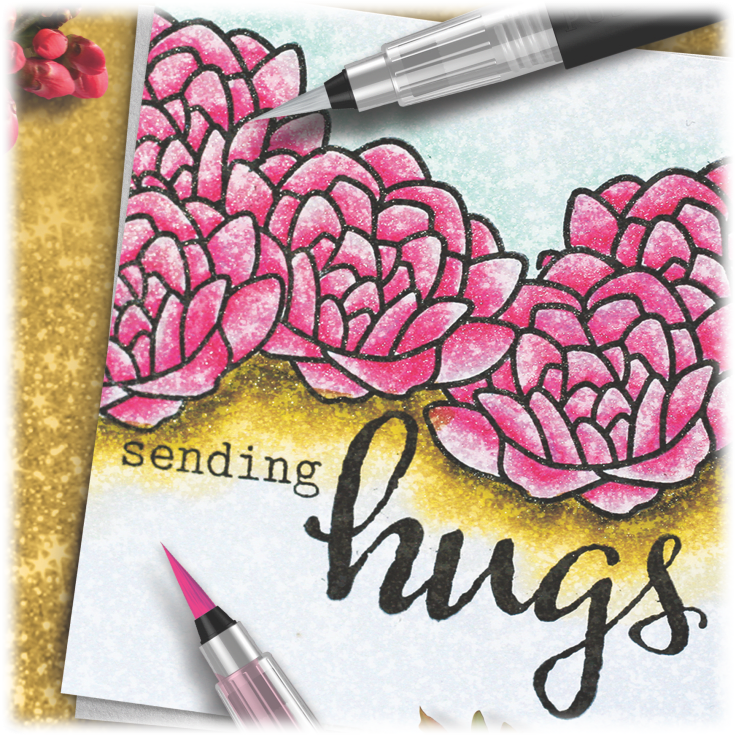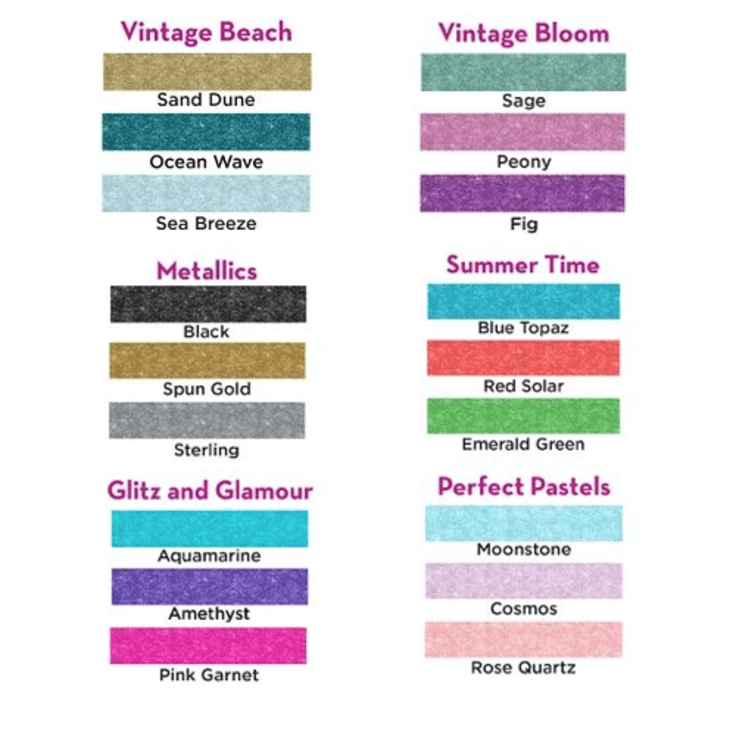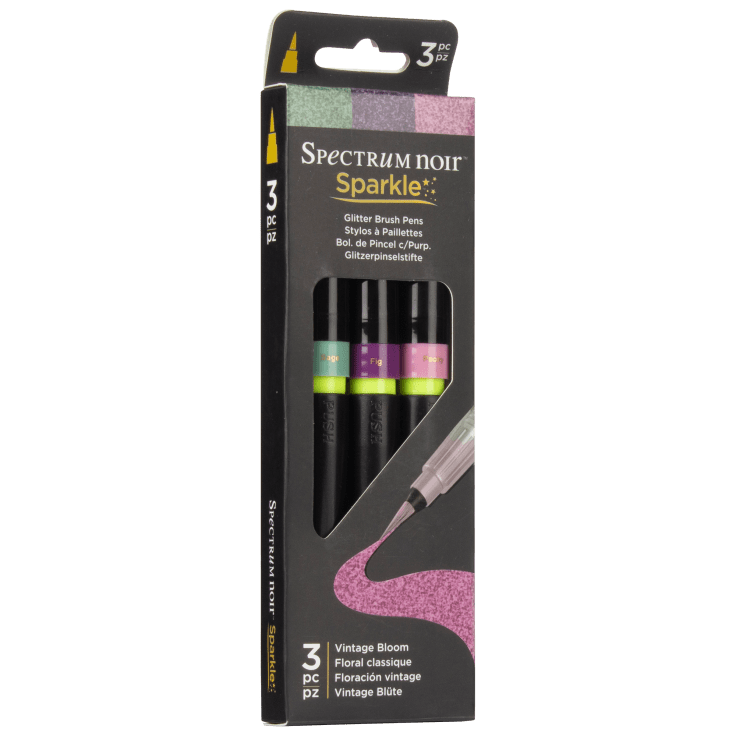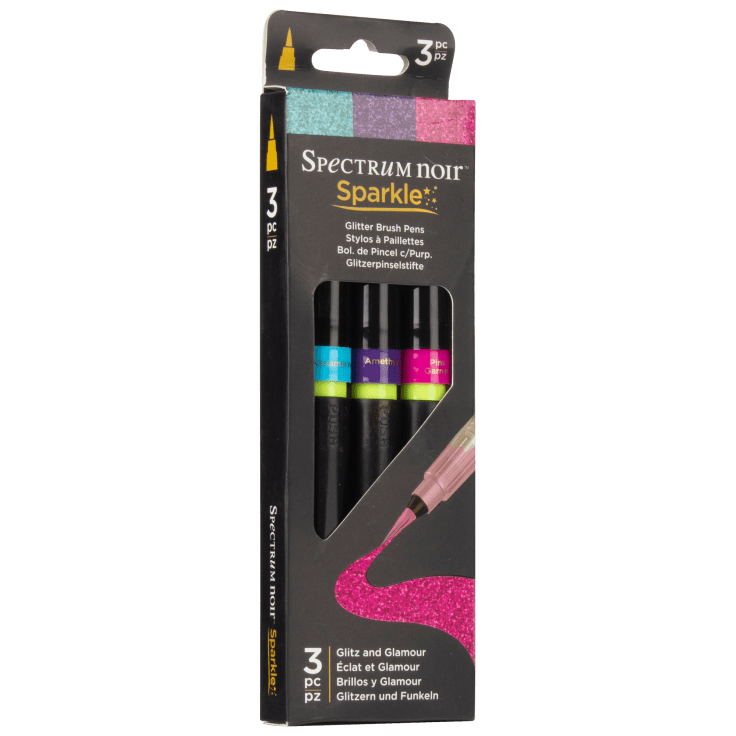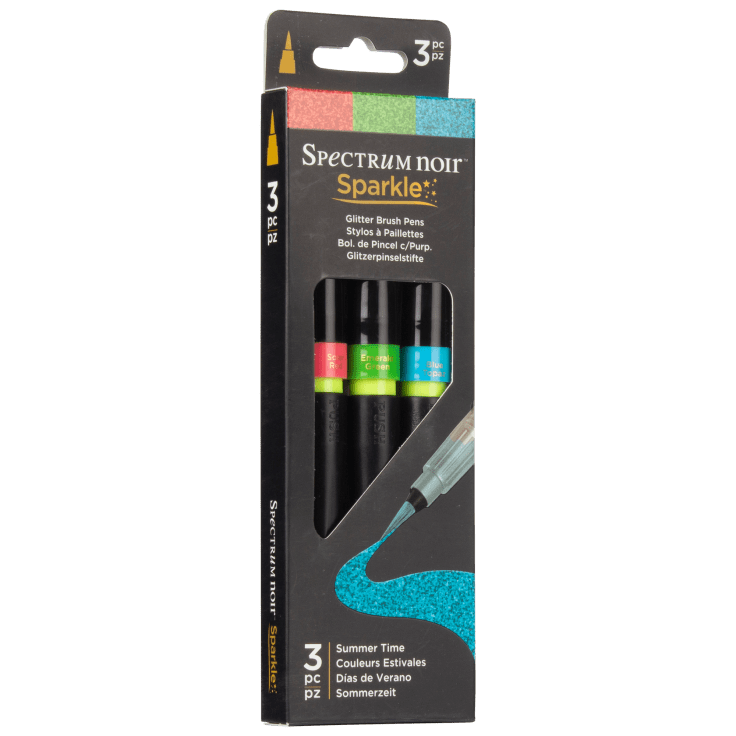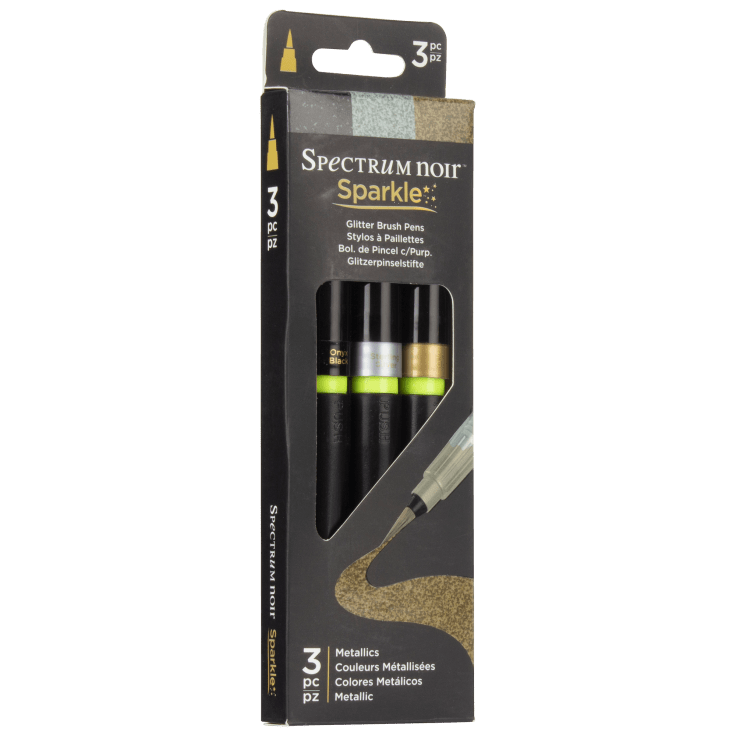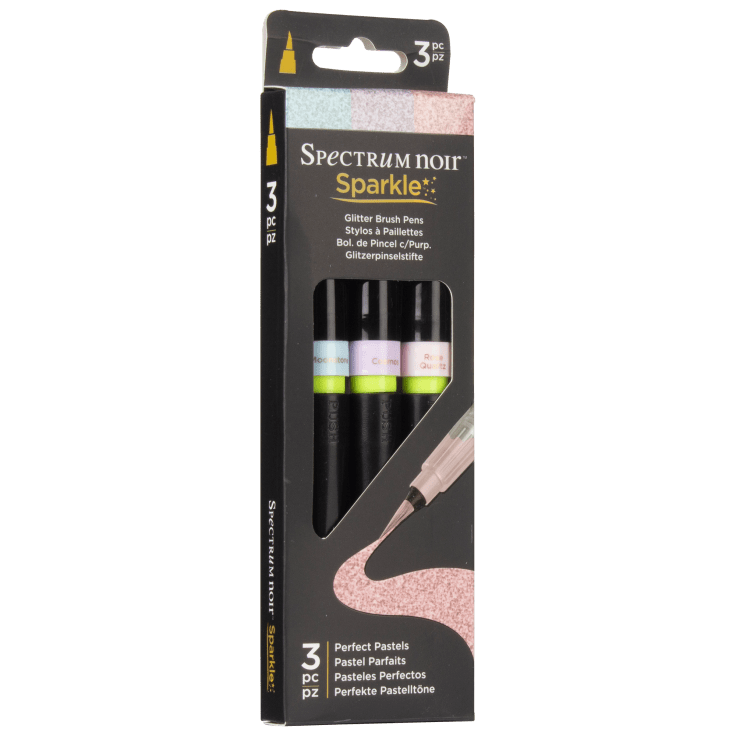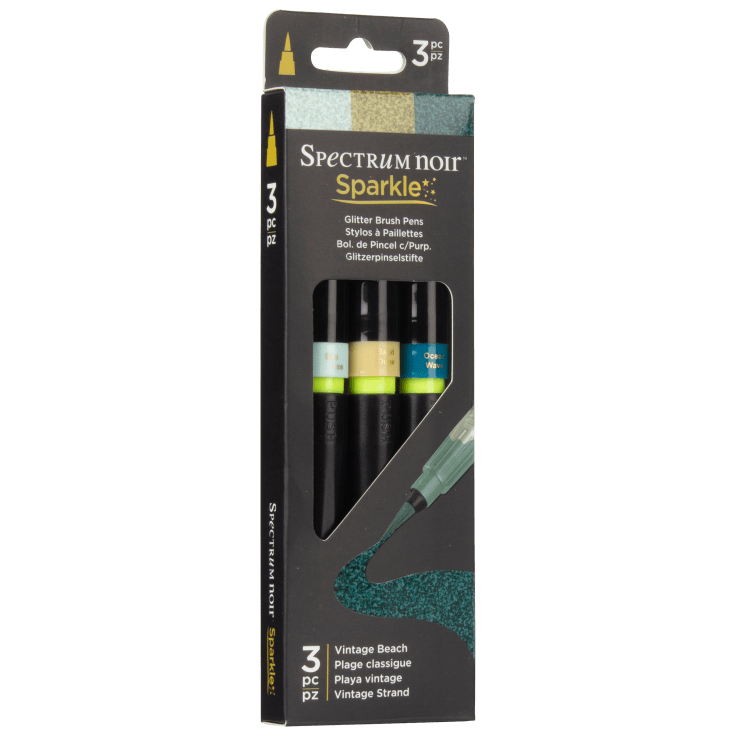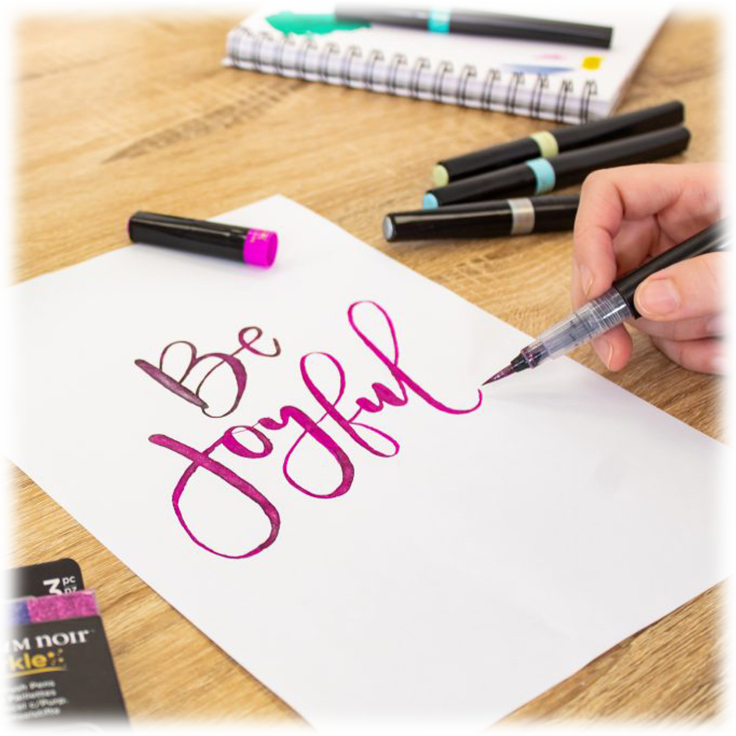 9-Pack Spectrum Noir Sparkle Glitter Brush Pens (Your Choice)
Features
Build your own set of 9 Spectrum Noir Sparkle Glitter pens from the 3-pack options below
Choose the colors that are best for your needs!
Add a touch of creative Sparkle with these fabulous brand-new glitter pens.
They come in a range of on-trend, seasonal colors containing fine glitter micro-pigment.
These pens feature a flexible nylon brush for accurate, mess-free application.
They can be used for coloring, writing, embellishing, accenting and so much more.
The result is a shimmering sparkle effect that will bring a dazzling new dimension to all your art and craft projects.
Recommended for ages 14+ unless supervised.
Select three sets from the six available to complete your purchase.
YOUR FABULOUS OPTIONS
Vintage Bloom: Fig, Peony, Sage
Glitz and Glamour: Aquamarine, Amethyst, Pink Garnet
Summer Time: Solar Red, Emerald Green, Blue Topaz
Metallics: Gold, Silver, Black Metallic
Perfect Pastels: Moonstone, Cosmos, Rose Quartz
Vintage Beach: Sand Dune, Ocean Wave, Sea
INCLUDED IN THE BOX
9-Pack Spectrum Noir Sparkle Glitter Brush Pens
Warranty
Estimated Delivery Date
Monday, May 3 - Wednesday, May 5