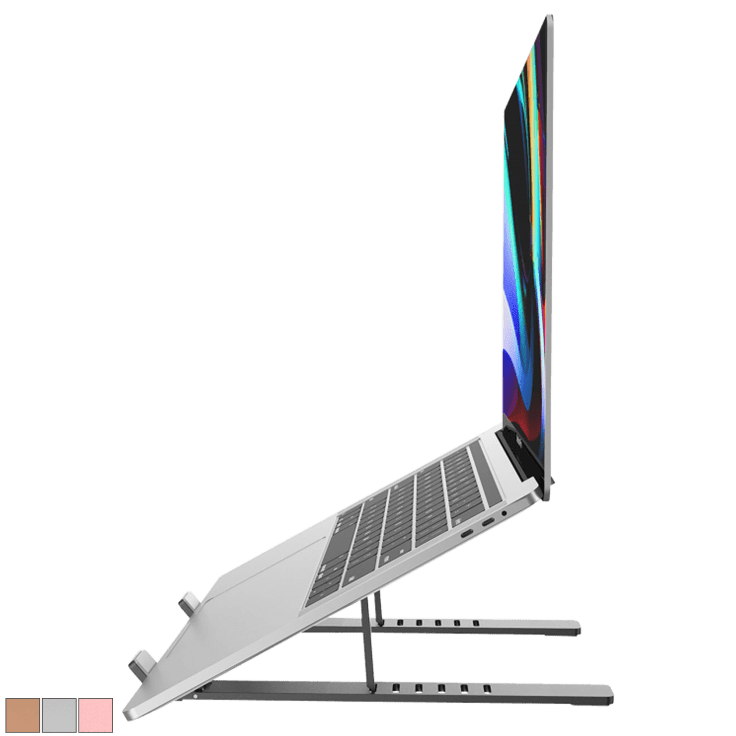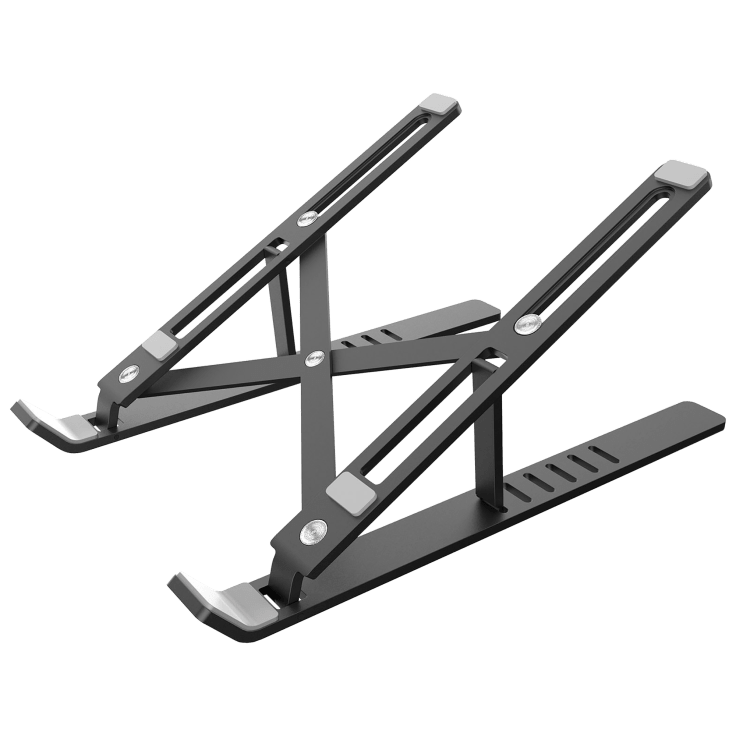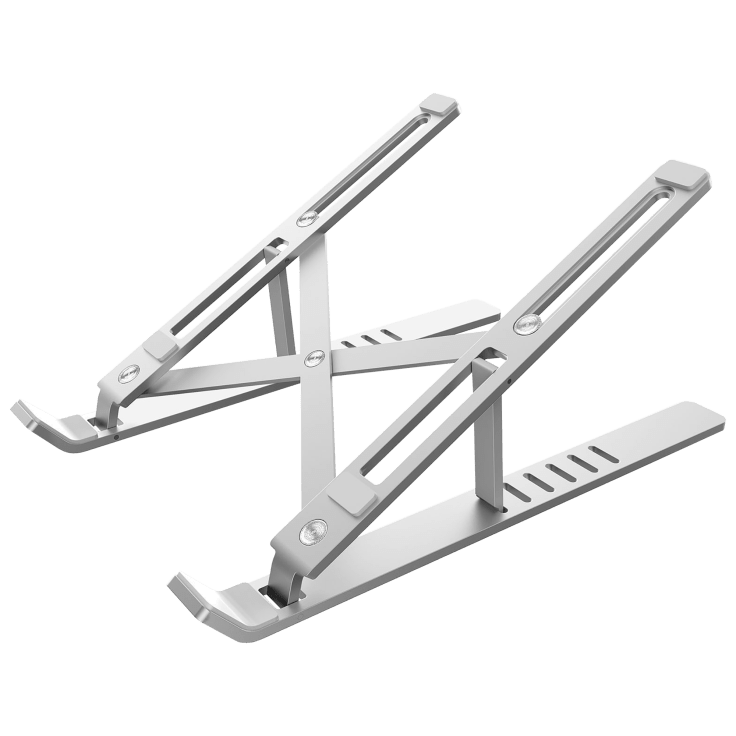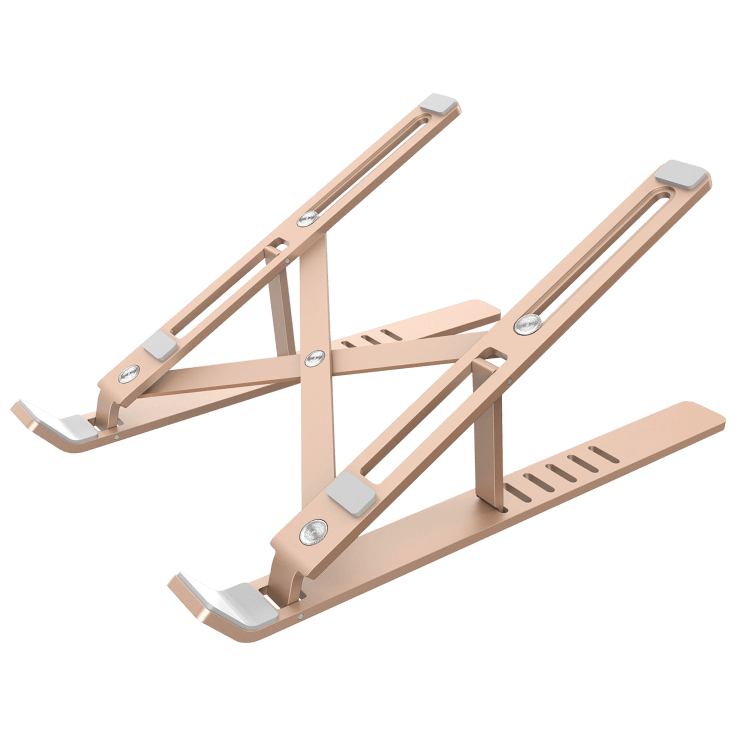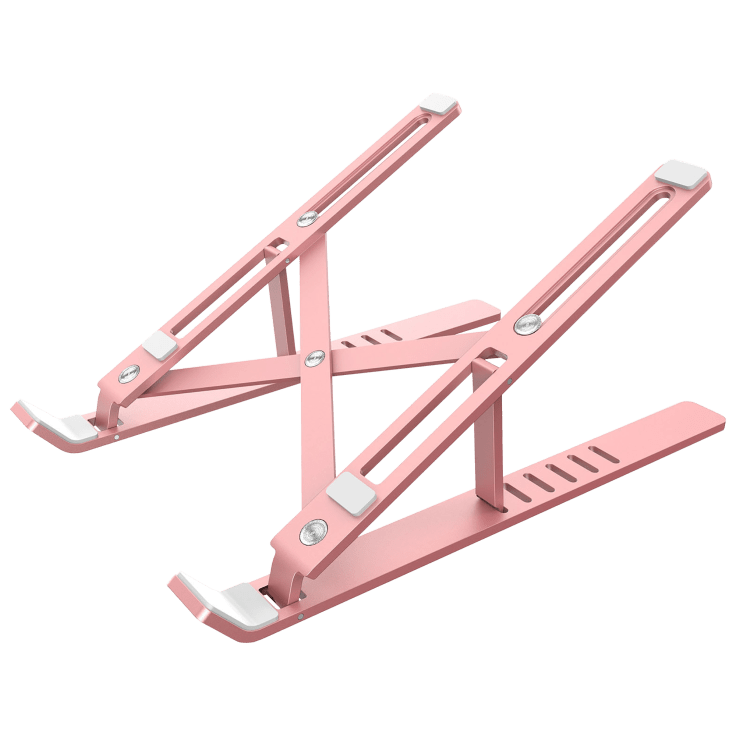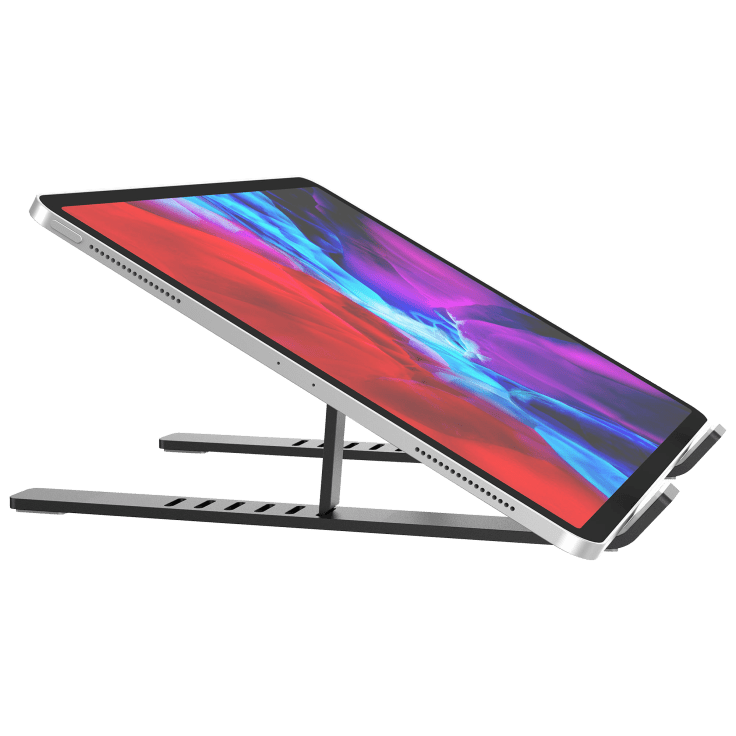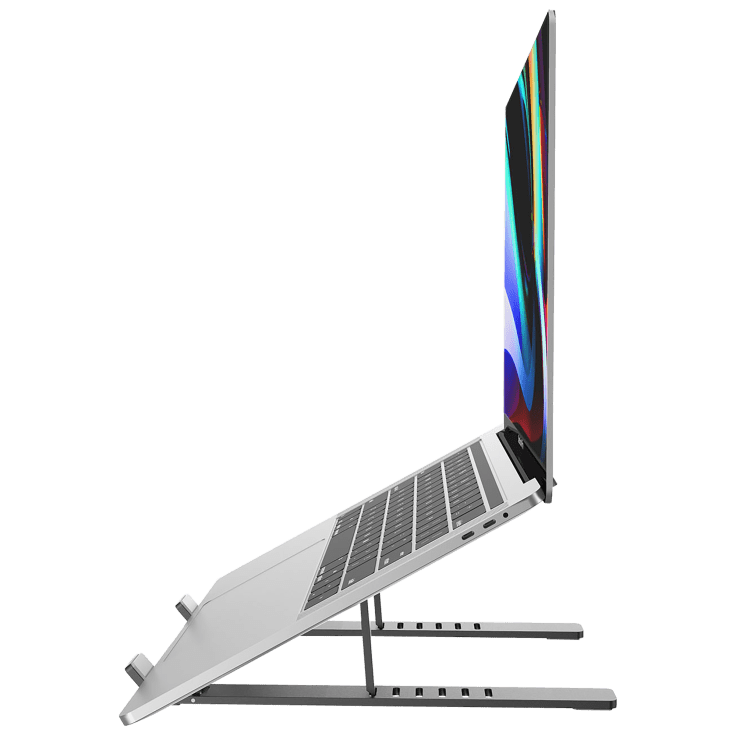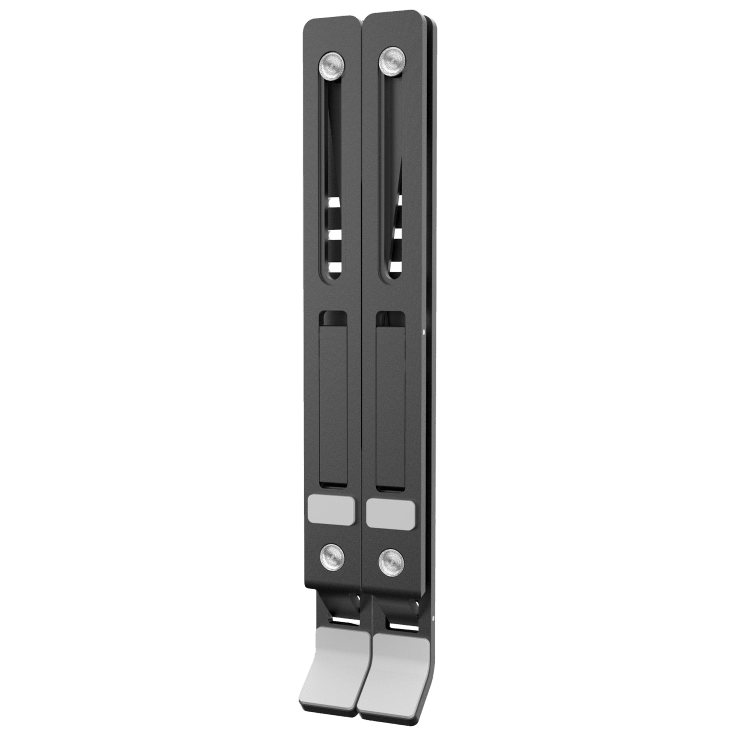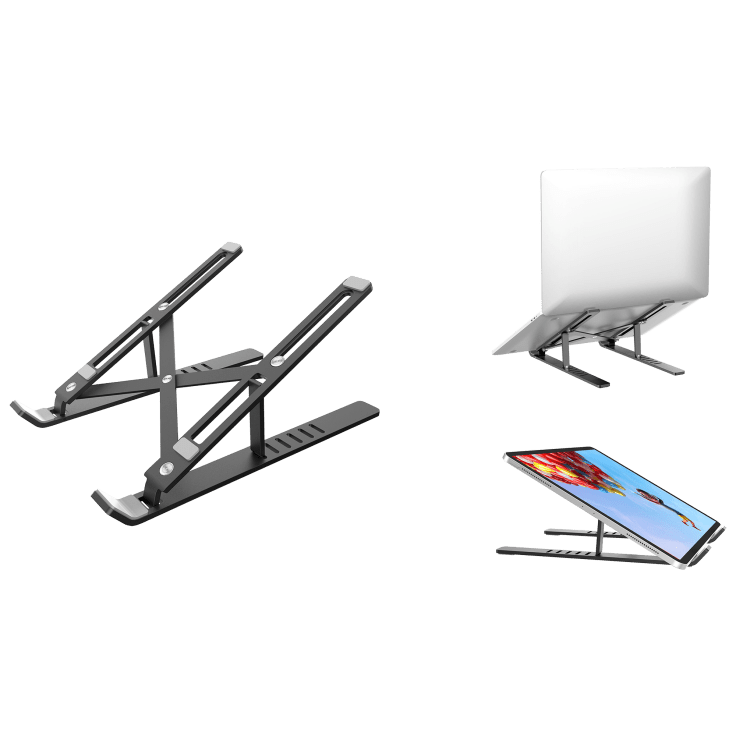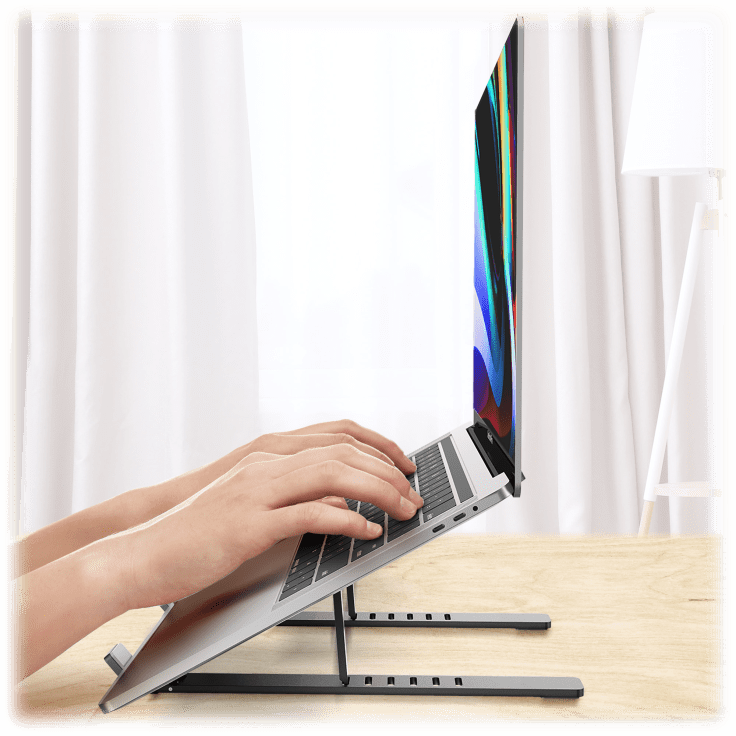 Aduro U-Rise Steel Foldable Aluminum Laptop Stand
Features
6 Adjustable height adjustment slots for the perfect angle for watching, typing, or reading
Hollow design and forward-tilt angle offers heat dissipation and natural airflow to prevent your laptop from overheating
Compact foldable design makes it easy to fit in a backpack, laptop bag, or purse
Anti-scratch rubber cushions to avoid device scratching
Ergonomic design & Universal compatibility for all laptop computers and tablets
Product Dimensions: 10" x 2" x 1"
What's included?
1x Aduro U-Rise Steel Foldable Aluminum Laptop Stand
Warranty
Available States
AL, AZ, AR, CA, CO, CT, DE, DC, FL, GA, ID, IL, IN, IA, KS, KY, LA, ME, MD, MA, MI, MN, MS, MO, MT, NE, NV, NH, NJ, NM, NY, NC, ND, OH, OK, OR, PA, RI, SC, SD, TN, TX, UT, VT, VA, WA, WV, WI, WY
Estimated Delivery Date
Monday, Oct 4 - Friday, Oct 8
Reviews
Verified Purchase
We love it! It serves many purposes.
Written by @mjaye - May 16th 2021
Verified Purchase
Very Strong
It was simply perfect in all ways. Everything is said it does is true. Delivery time was good also. It is worth it!
Written by @debbier2020 - April 21st 2021
Verified Purchase
Written by @earlthprl - April 18th 2021
Verified Purchase
GREAT PRODUCT!!
I received mine today and I couldn't be more pleased with this product. I highly recommend it to everyone.
Satisfied Customer,
Jonesboro, AR
Written by @Dasalina - March 30th 2021
Verified Purchase
Laptop Stand
Love that it is so portable… Just what I was looking for… TY…
Written by @DarianTate32699 - March 27th 2021
Verified Purchase
Works just fine!
When something works well … what more can you say? It's very functional. Thanks
Written by @rmcgrew2 - March 10th 2021
Verified Purchase
I like it!
Written by @Bnicholsjr - March 31st 2021
Verified Purchase
Not tall enough
OK - but not tall enough. I wish it was higher but it serves the purpose. GREAT price though.
Written by @cynzworld2k20 - March 23rd 2021
Verified Purchase
falls apart
Written by @starion - May 19th 2021
Verified Purchase
Many problems with this company
One of the only products I wanted and never arrived
Written by @catherinegrace8 - April 18th 2021
Verified Purchase
The two ends don't sync

Written by @fm78 - March 27th 2021