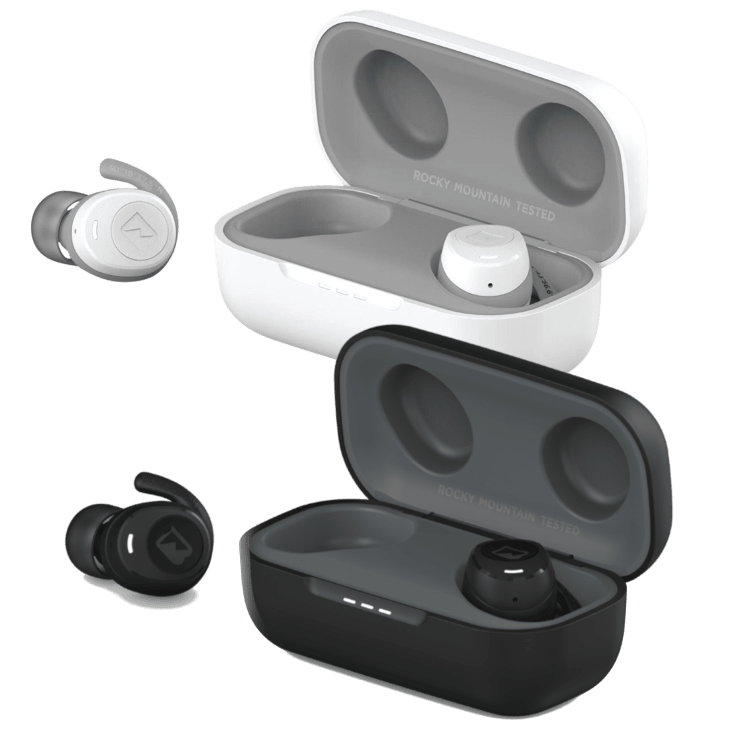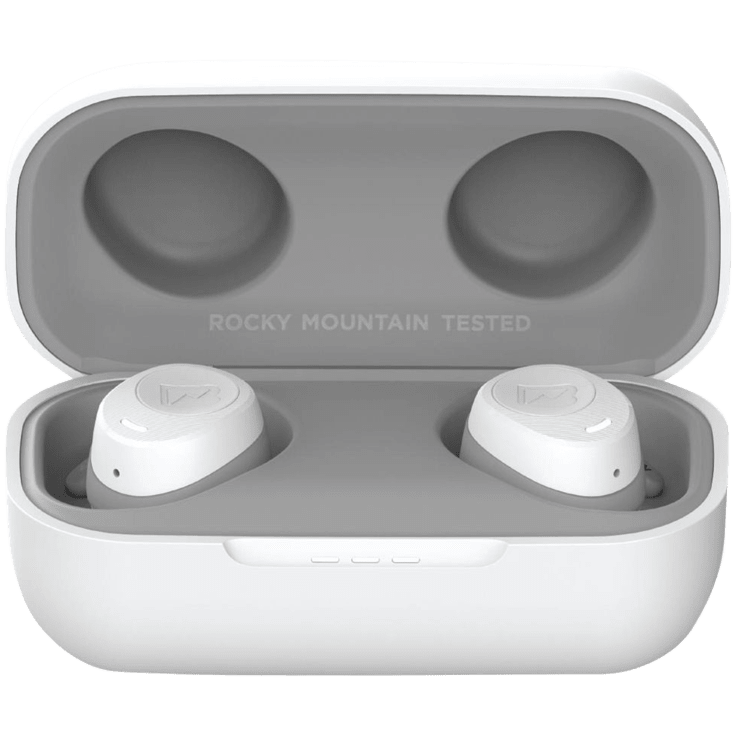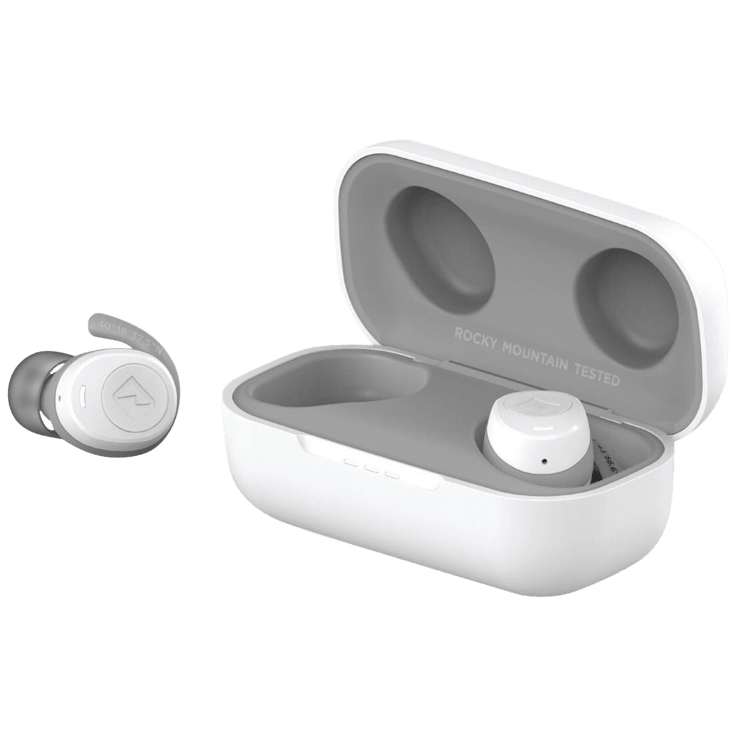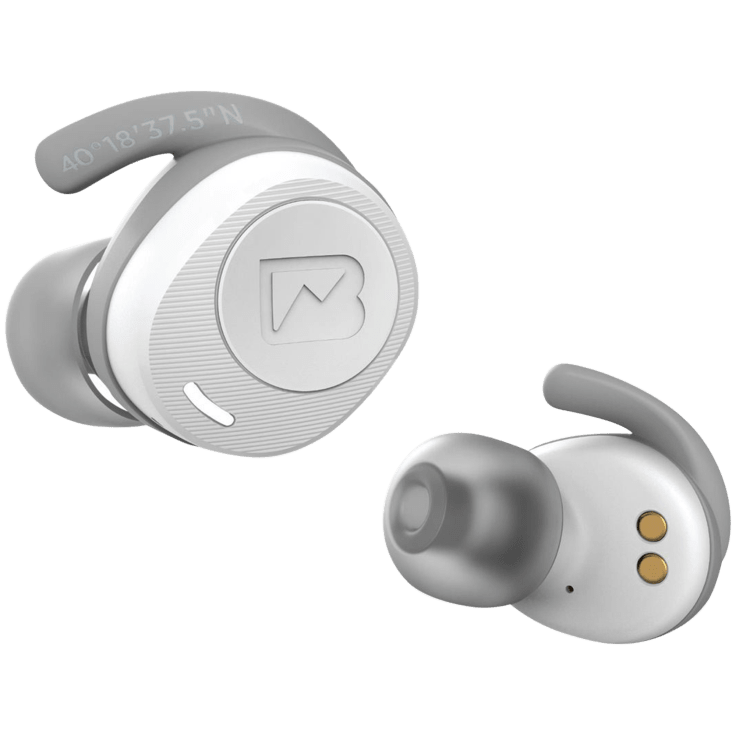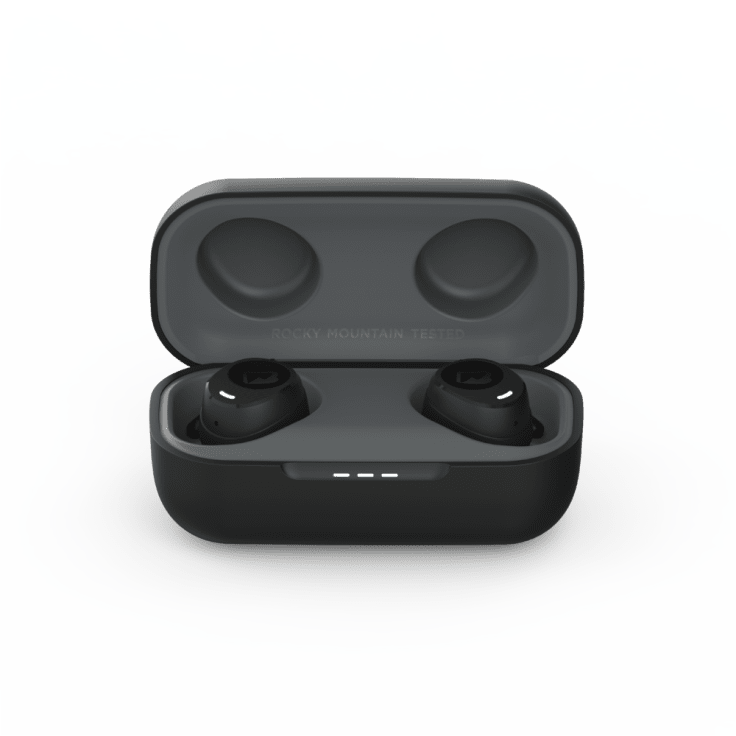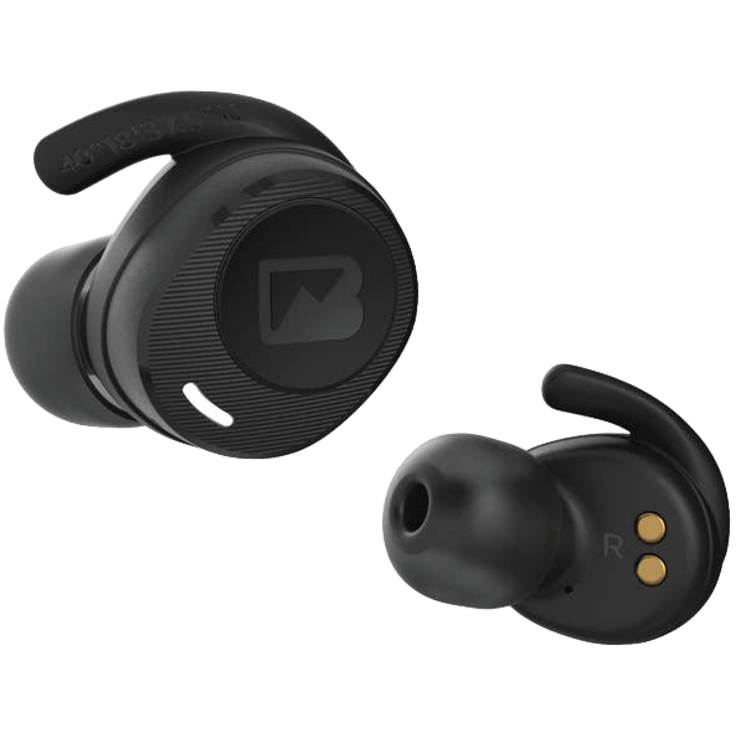 Braven Flye Rush True Wireless Earbuds
Features
Available in White or Black
Durable, lightweight, and ready for adventure!
Flye Sport Rush gives you many hours of playtime
Uses Bluetooth for superior signal quality and improved outdoor performance
Flye Rush gives you 10 hours of playtime and a charging case for 36 hours of total battery life
Short on time? Its BurstCharge™ technology gives you an hour of playtime on a 10-minute charge
Want to run in the rain? The IPX5 rating can handle sweat and light rain
Earbuds automatically power on and connect when the earbuds are removed
Integrated mic for hands-free calling
Specifications
10 hours of playtime
Charging Case: 26 additional hours of playtime
Burst Charge: 10 Minutes of charge = 1 hour of playtime
IPX5 Waterproof
Included In The Box
1x Flye Sport Rush Earbuds
1x Charging Case
3 Sizes of Ear Tips
3 Sizes of Wings
1x Charging Cable
Warranty
Estimated Delivery Date
Thursday, Apr 29 - Tuesday, May 4
Reviews
Verified Purchase
Beautiful
Written by @w0220621 - April 16th 2021
Verified Purchase
Best True Wireless Earbuds so far (10 hours playtime verified)
I'm a Bluetooth guy. I went through a lot of them. So I saw these Braven with unbelievable 10 hours playtime advertised. I bought them without believing the 10 hours playtime.
Amazingly they indeed 10 hours playtime tested. I'm so satisfied that I bought a second one just for backup, but my wife took it from me even thought she swear by apple.
Written by @abdodo - January 20th 2021
Verified Purchase
I would just like to say that I love my earbuds and speakers that I just got in the mail right on time. Delivered the day that was promised they would be. I have brought many items from Morning Save love everything that I have ever bought from Morning Save. I really can't say enough good things about the items that I have ever ordered. Thanks Morning Save for the excellent service, items and prices. From a loyal customer. I will always buy from you. Thanks again. I just love Morning Save. Hope you all have a great day .
Written by @kellyharris0603 - December 18th 2020
Verified Purchase
Not the best
Not easily paired, and I'm just a little disappointed with these.
Written by @RDWH - October 14th 2020
Verified Purchase
Cannot Pair to IPhones
I bought 2 sets and cannot pair either one with our IPhone 11s. Can you please help me with this issue
Written by @batmobile2 - January 30th 2021
Verified Purchase
Will not pair. I bought this as a gift for a friend and she could not get to pair with cellphone or tablet.
Written by @64PurpleLady - December 28th 2020
Verified Purchase
Return policy
I ordered one of each but my husband didn't need one and I tried the white which I can't keep in my ears so can I send these back and get a refund
Written by @karenkmoore123 - December 17th 2020
Verified Purchase
Will not work together
These earbuds are a waste of money!!! They do not pair together, and do not work as advertised. DO NOT WASTE YOUR MONEY!!!
Written by @mariafran - November 24th 2020
Verified Purchase
DEFECTED
MY EARBUDS DON'T WORKED CALLED MANUFACTORY AND THE COULDN'T GET THEM TO WORK ALSO SUGGEST I REACH OUT TO WEAR I BOUGHT THEM FOR A REFUND>
Written by @sexygranny56 - November 20th 2020
Verified Purchase
How to return devices
They do not keep a charge Man they keep falling out of my ears. Please give me information on how to return them to you. Thank you Vernita Scott . My email is how lowercase: vernitascott106@gmail.com
Written by @Ladyv1960 - October 19th 2020
Verified Purchase
Big mistake
These do not pair well with iPhones.
Written by @dmd340 - October 6th 2020
Verified Purchase
Braven Flye Rush True Earbuds
The earbuds will not pair with iPhoneX
Written by @mudturtle - October 6th 2020
Verified Purchase
Not happy, bought two pairs
Won't sync with my iPhone

Written by @aknipe - October 5th 2020