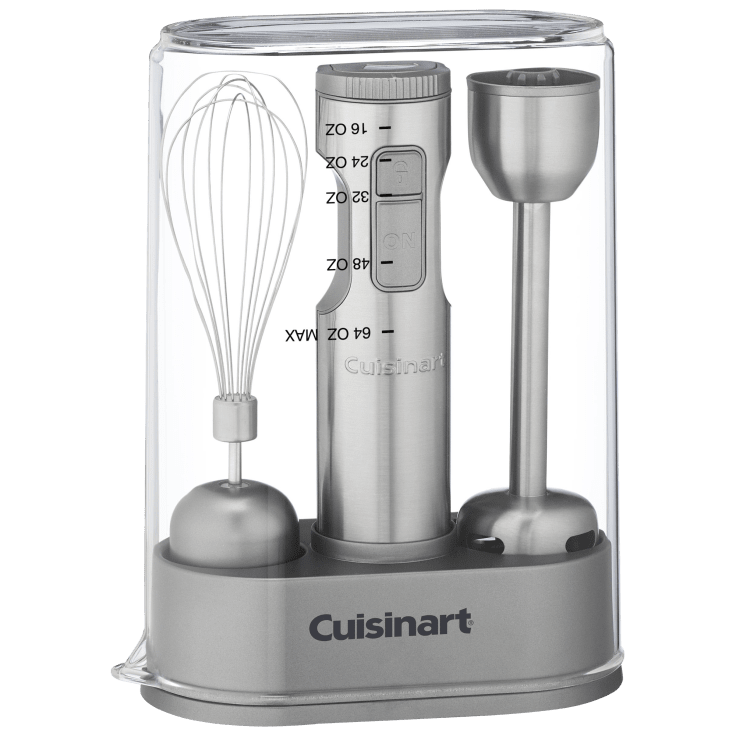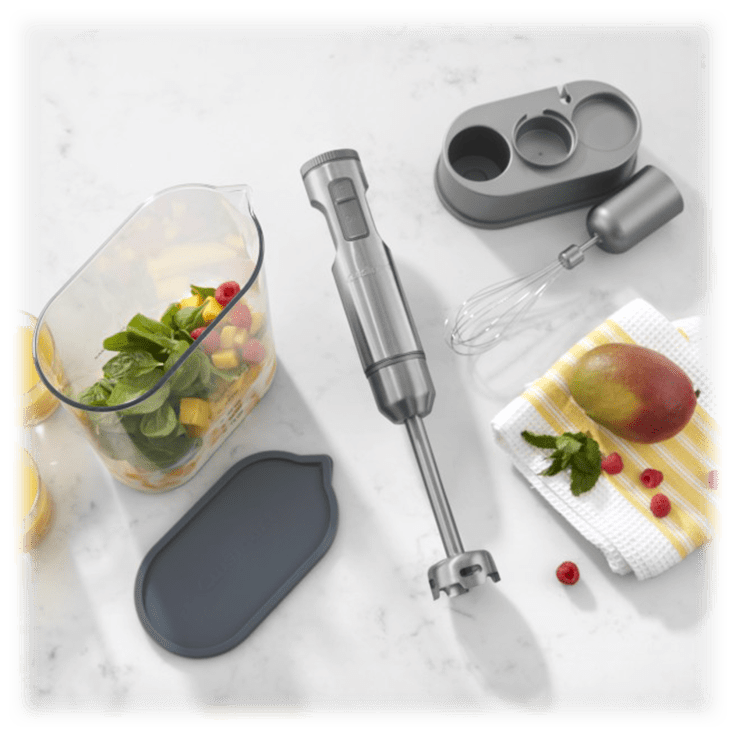 Cuisinart Immersion Hand Blender with Storage Case
Features
Versatile performance with Max 300 watts of power
Variable Speed Control that illuminates from low to high
Lock/Unlock feature is positioned above the power button, making it easy to release the lock to power the unit
Stainless steel blending shaft with unique commercial styling reaches deep to blend in pots, bowls, or pitchers
Chef's whisk attaches to the power handle to whip cream, meringues, and dressings
Includes All-in-One Storage Case

Storage case holds blender and accessories plus serves as a measuring cup and pitcher for mixing, pouring, and storing food
What's Included?
1x Cuisinart Immersion Hand Blender with Storage Case
Warranty
Reviews
Verified Purchase
Fast delivery, works great, thank you would recommend to friends and family
Written by @effyjaq - August 5th 2021
Verified Purchase
Quality merchandise.
bought this for my daughter for Christmas. My daughter and her boyfriend love to cook and now they can expand their kitchen utensils. Thank you for the great savings.
Written by @patclairy - August 5th 2021
Verified Purchase
Received a broken product.
The packing was terrible. The outside of the shipping box had seen better days and when I had opened it there wasn't any packing to support the item, other then the box it came in. The item looked fine, but when I plugged it in and turned it on… we'll there was nothing. It didn't run. Very disappointing. I had contacted "morning save" right away (twice) about sending it back for a refund and have not gotten a response as of yet.

Written by @DiaMc - August 9th 2021
Verified Purchase
Still waiting for my order to be delivered
Written by @SUPERSTARHENRY - August 8th 2021