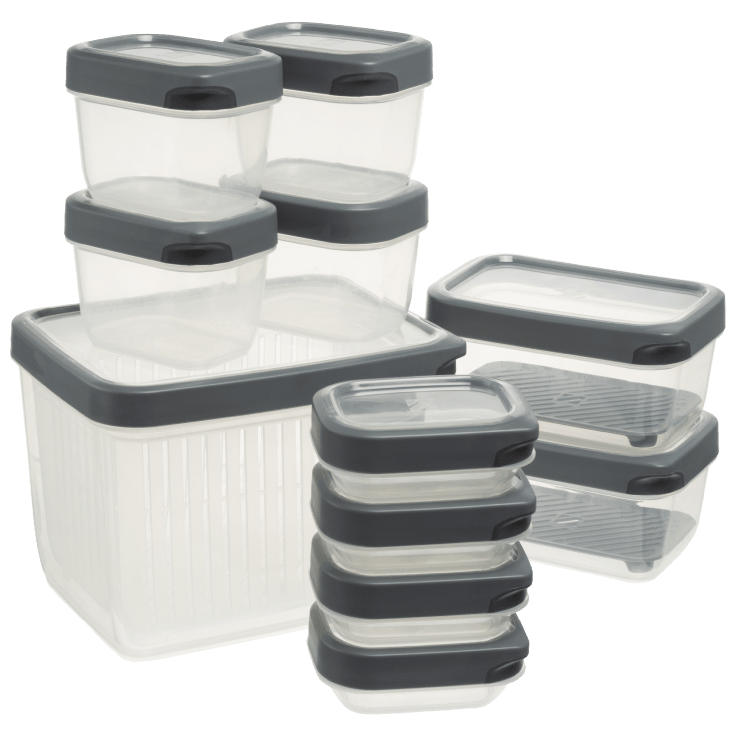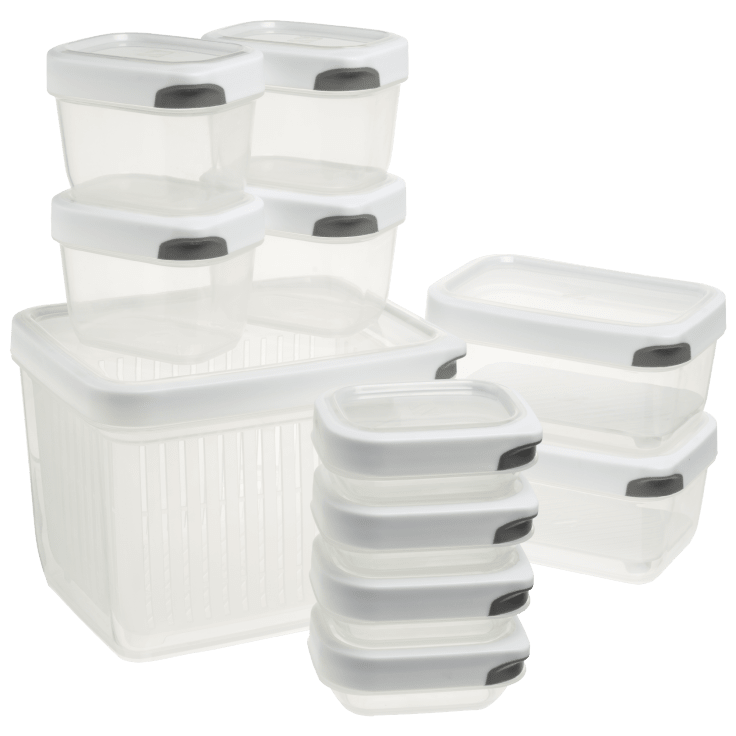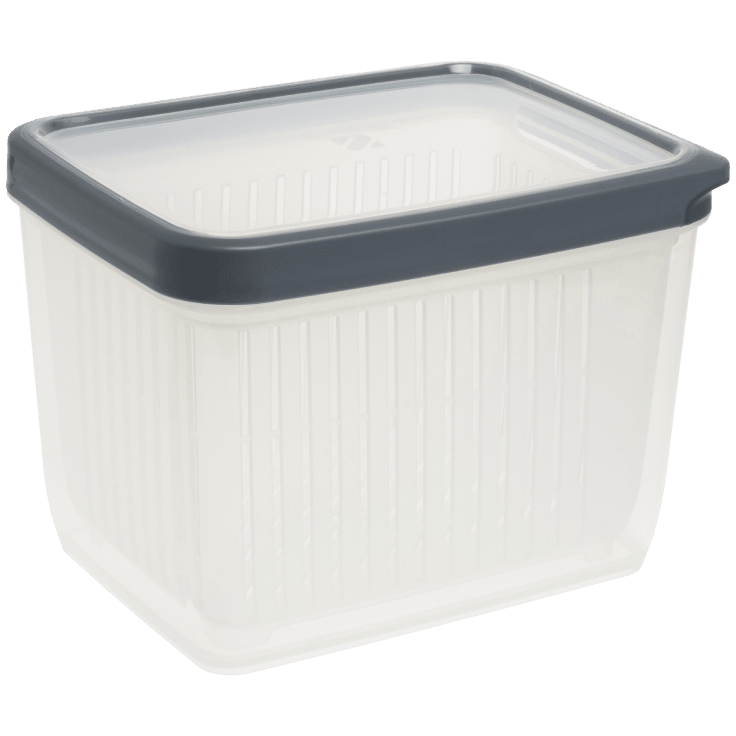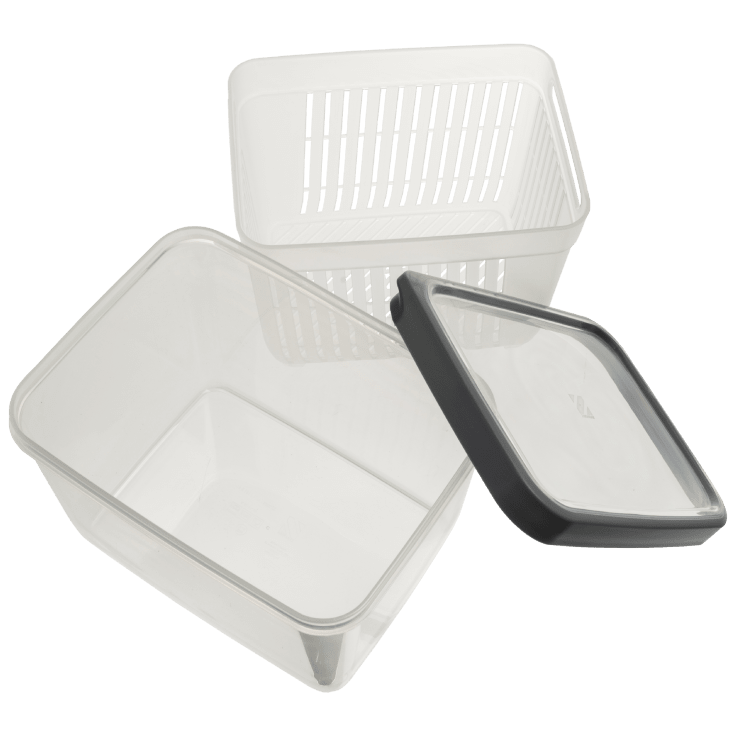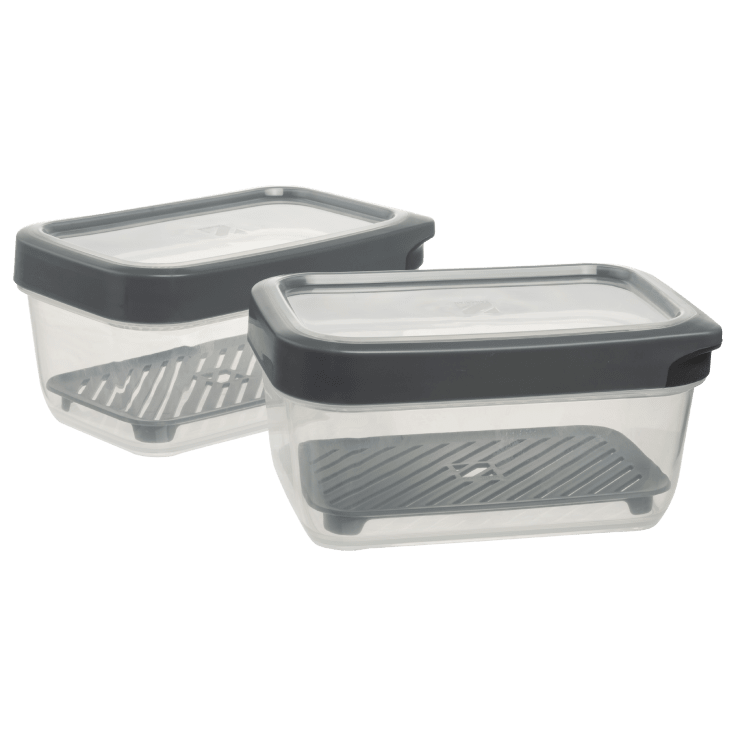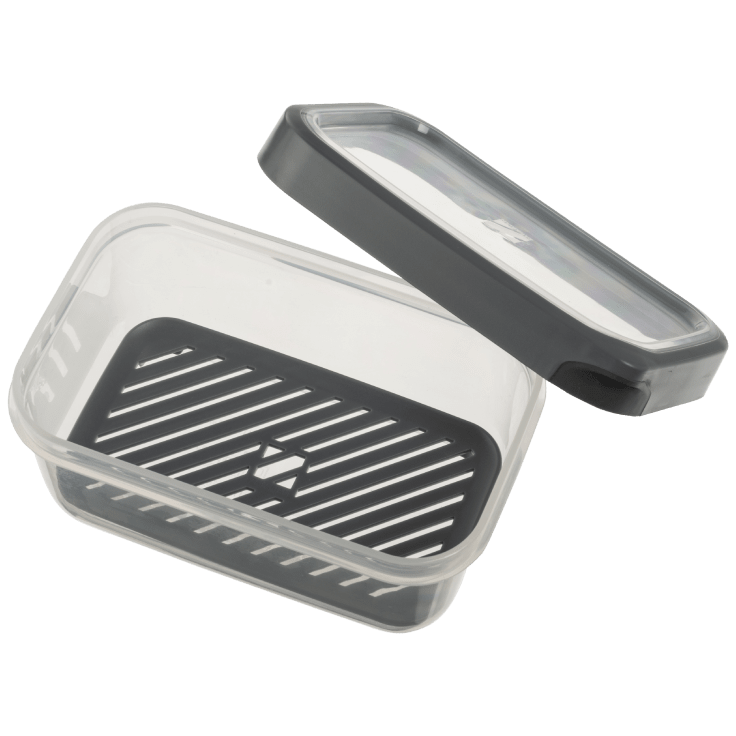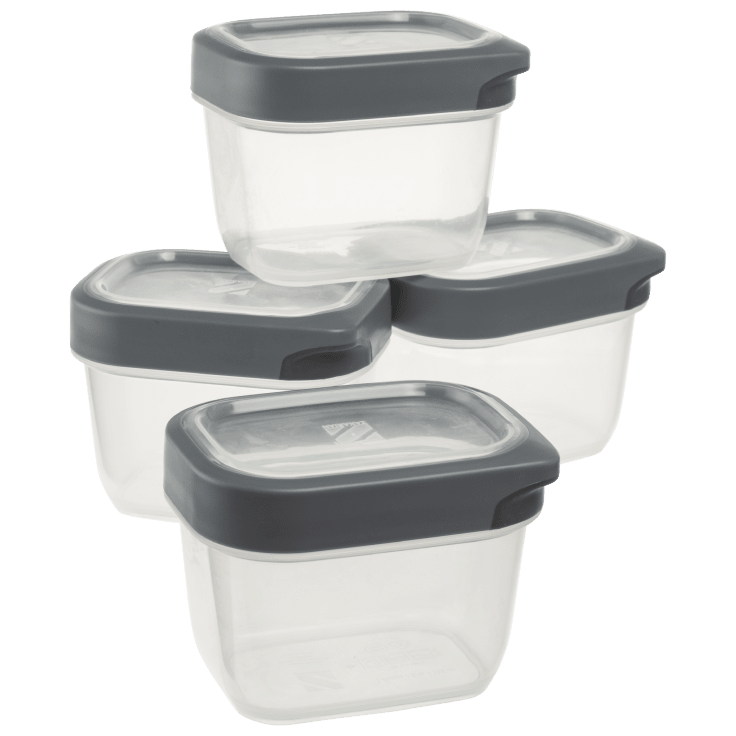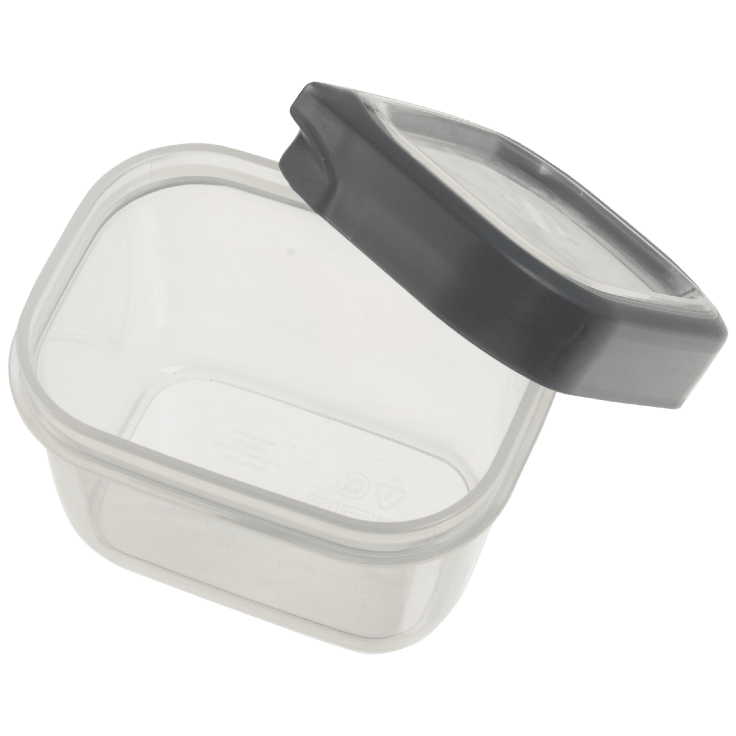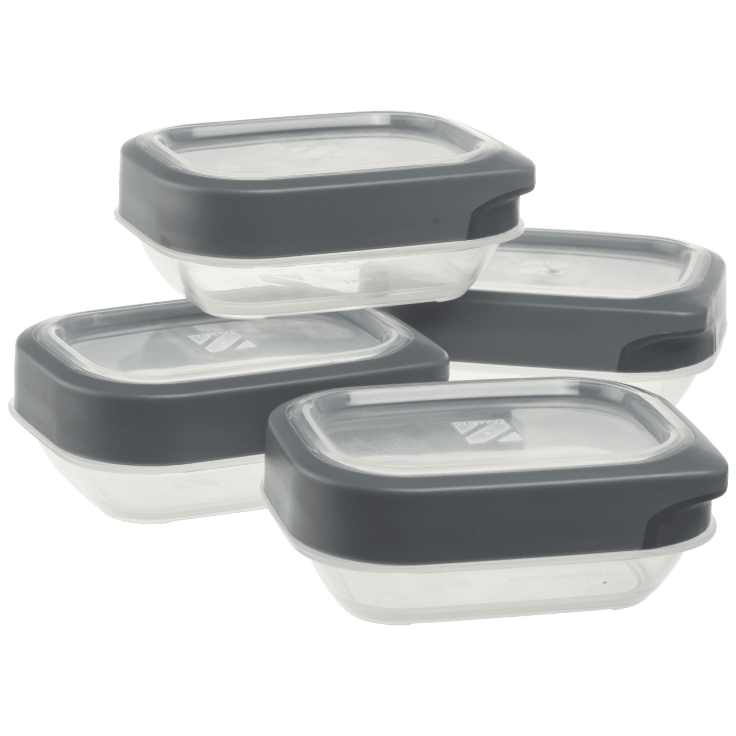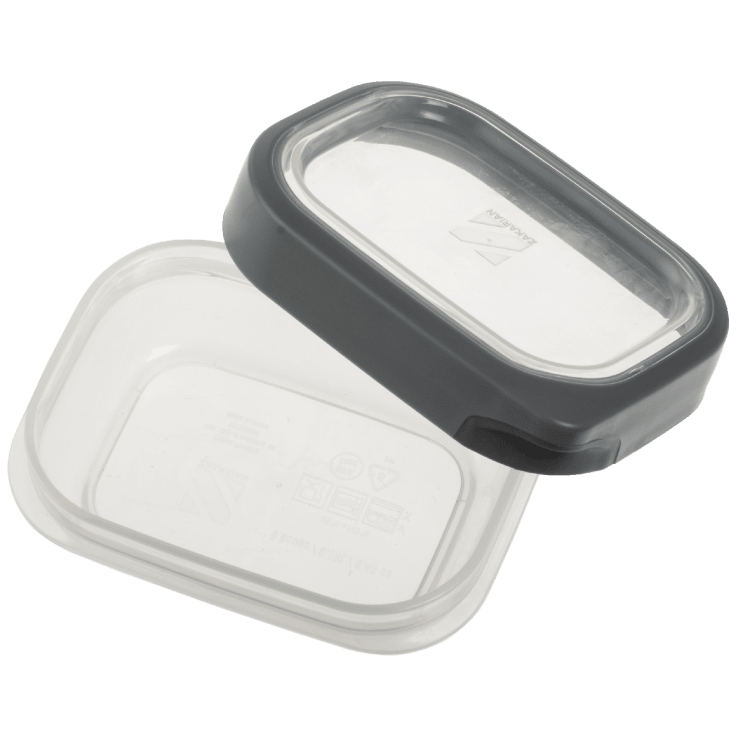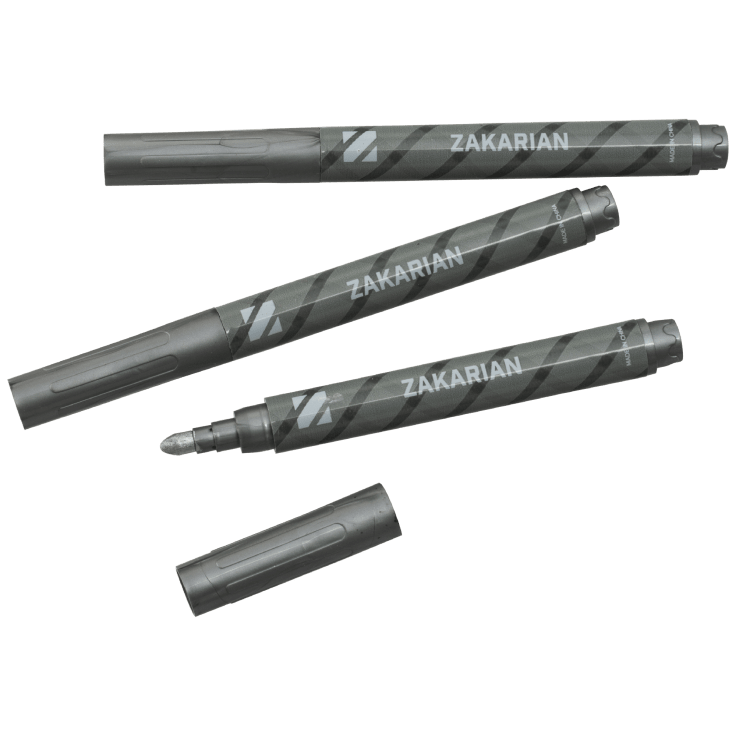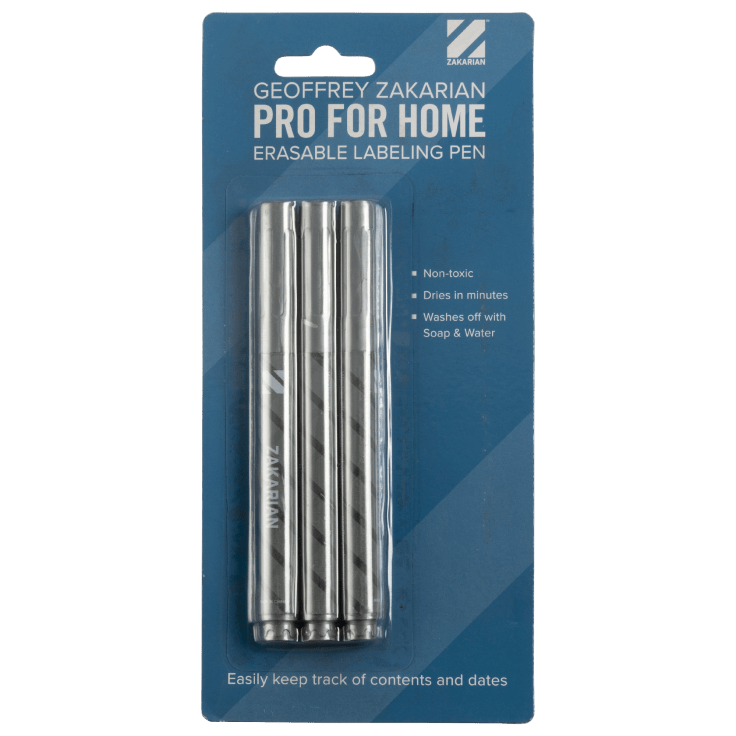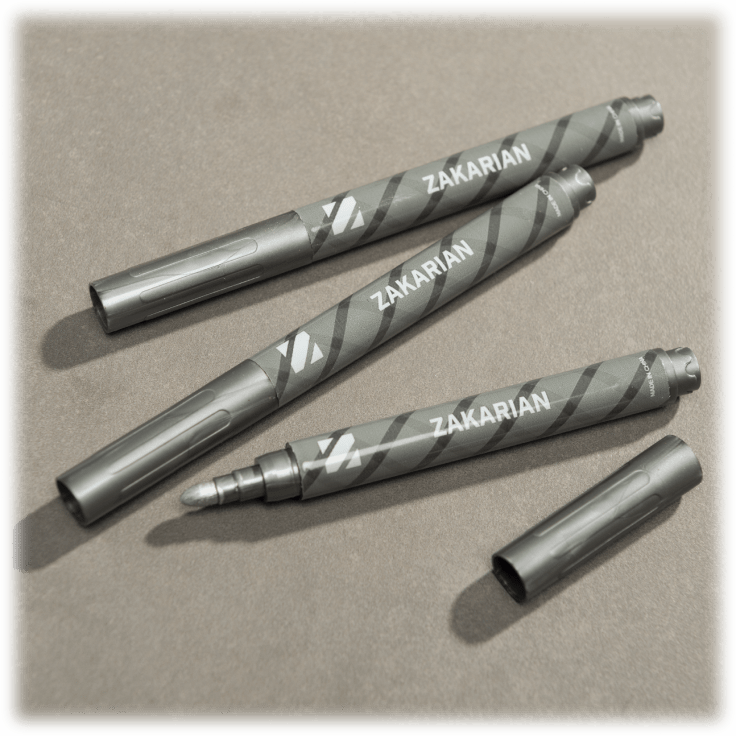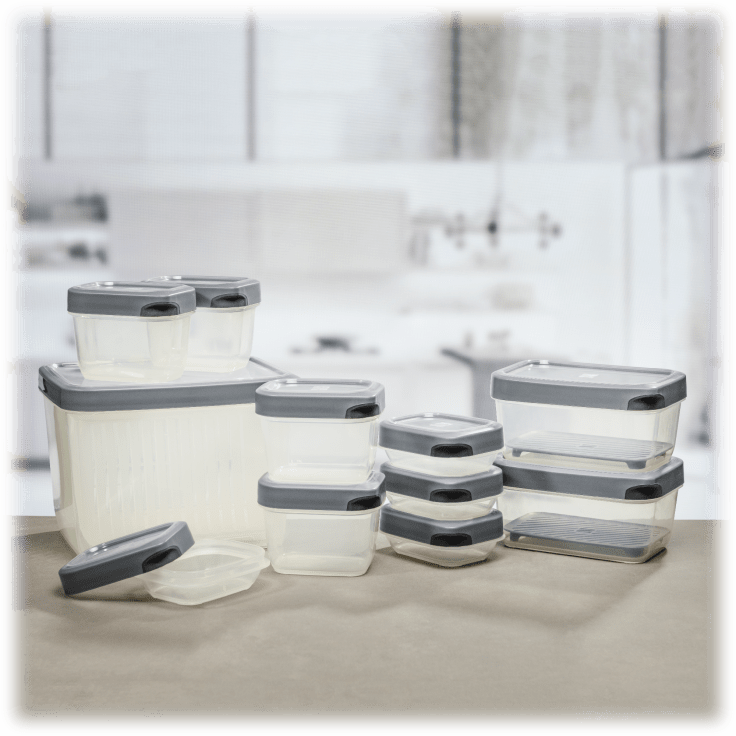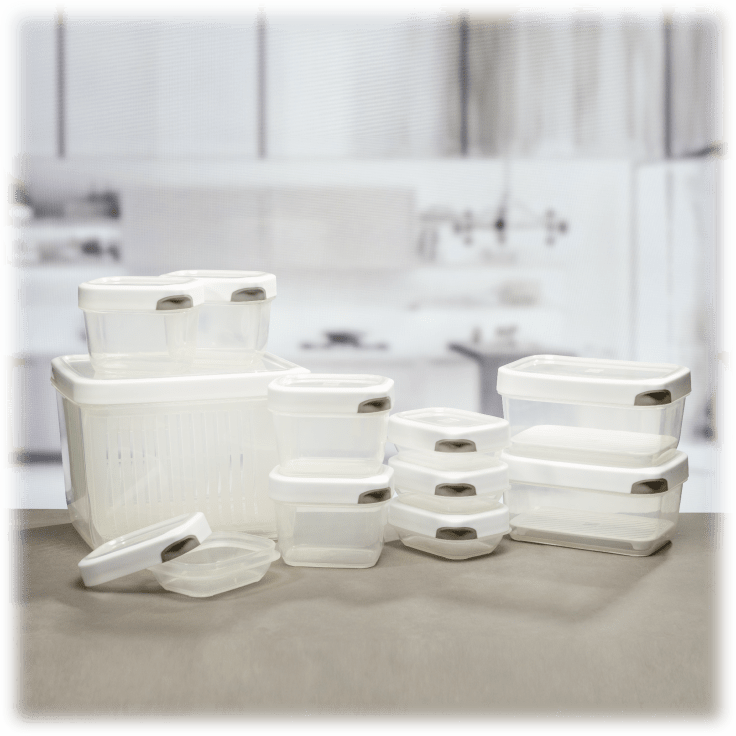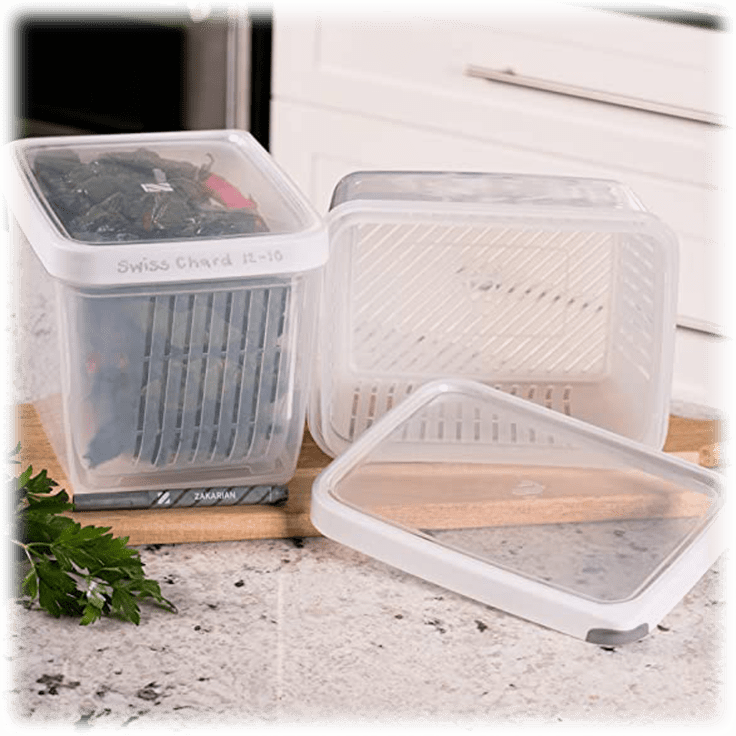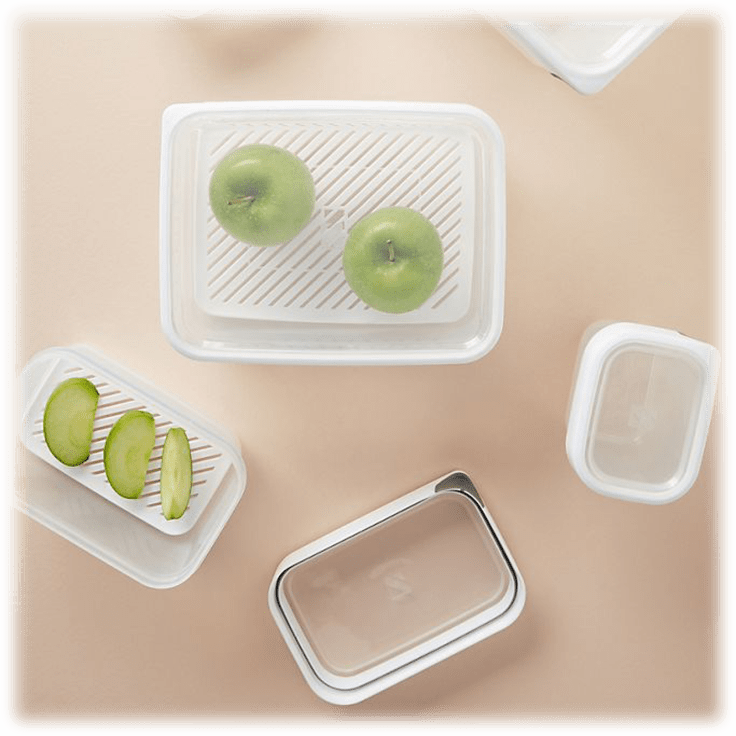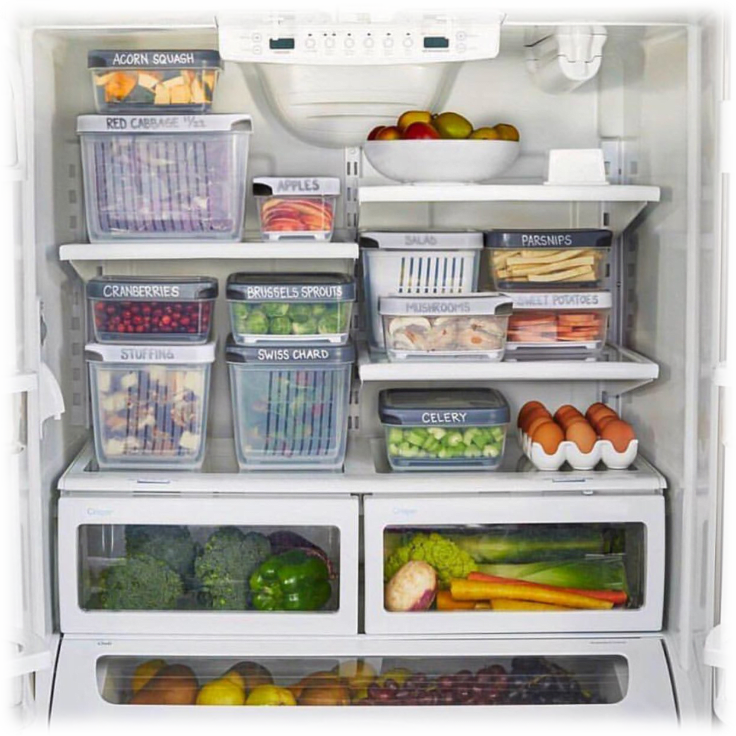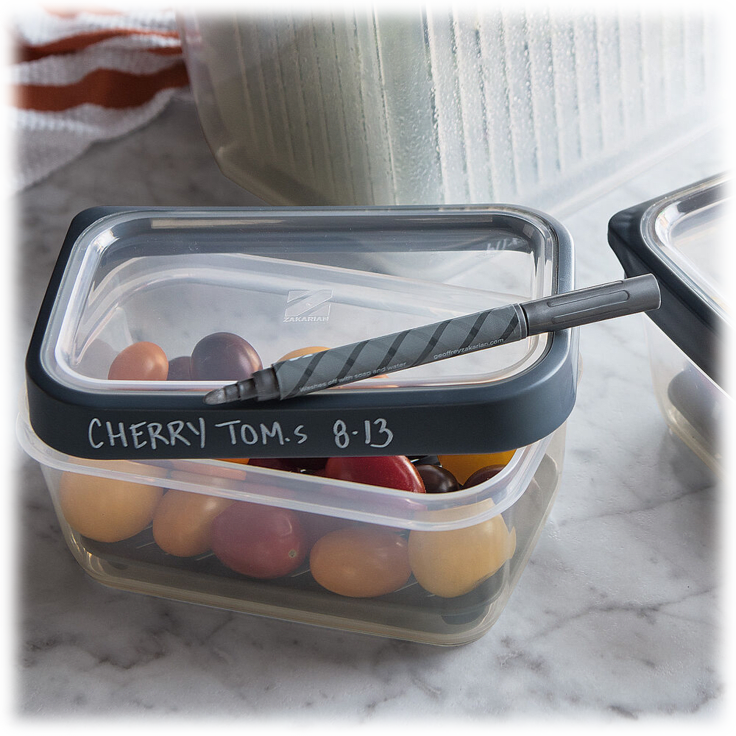 Geoffrey Zakarian 23-Piece Food Storage Canister Set
Features
Available in Grey or White Colors
Each container is made of professional-grade
BPA Free materials are extremely strong and durable
These are also dishwasher, microwave, freezer, and fridge safe
Unique write-on labeling capability
Superior lid construction that will not come apart or break over time
Unique finger lift tab that makes each container easy to open and easy to seal
XL and Medium size canisters include insert to lift food away from moisture, extending freshness
Comes with a 3-Pack: Geoffrey Zakarian Erasable Label Pens

Marker to write on plastic surfaced food storage
Erasable allowing you to switch up the labeling on your organization
Nontoxic
Dries in minutes
Washes off with soap and water
Easily keep track of container contents and dates
Specifications
Capacity:

Mini: 6.04oz with lid
Small: 15 oz with lid
Medium: 34 0z with lid
X-Large: 161 oz with lid

Dimensions:

Mini - Approx. 4-1/2"L x 3-1/2"W x 1-3/4"H each
Small - Approx. 4-1/2"L x 3-1/2"W x 3-1/2"H
Medium - Approx. 6-7/8"L x 4-1/2"W x 3-1/2"H
Extra Large - Approx. 9"L x 6-7/8"W x 7"H
included in the box
1x Geoffrey Zakarian XL Food Storage Canister with Lid
2x Geoffrey Zakarian Medium Food Storage Canisters with Lids
4x Geoffrey Zakarian Small Food Storage Canisters with Lids
4x Geoffrey Zakarian Mini Food Storage Canisters with Lids
3x Erasable Label Markers
Warranty
Reviews
Verified Purchase
Written by @KoneyT - December 10th 2020
Verified Purchase
Looks great
I love the quality of merchandise
Written by @Will89 - December 6th 2020
Verified Purchase
Love Love Love
These storage containers are very sturdy and have an air tight seal. I'm still keeping my Rubbermaid containers but these containers are giving my Rubbermaid ones a run for my money.
Written by @aleenajade - December 4th 2020
Verified Purchase
Best gift ever
I wish I would have gotten an extra set. My daughter and daughter-in-law to be will love these as a Christmas gift. Too bad we won't be using them to store leftovers with pandemic but we will as soon as we can!!!
Written by @GGCantwell - November 20th 2020
Verified Purchase
Pretty small
Written by @lovelywoman482 - November 17th 2020
Verified Purchase
Stacking
Great set. Storage for every use but does not stack. Worth the price
Written by @dallens - December 1st 2020
Verified Purchase
The containers was to small for everyday use. Storages of meals leftover.
Written by @drems - November 20th 2020