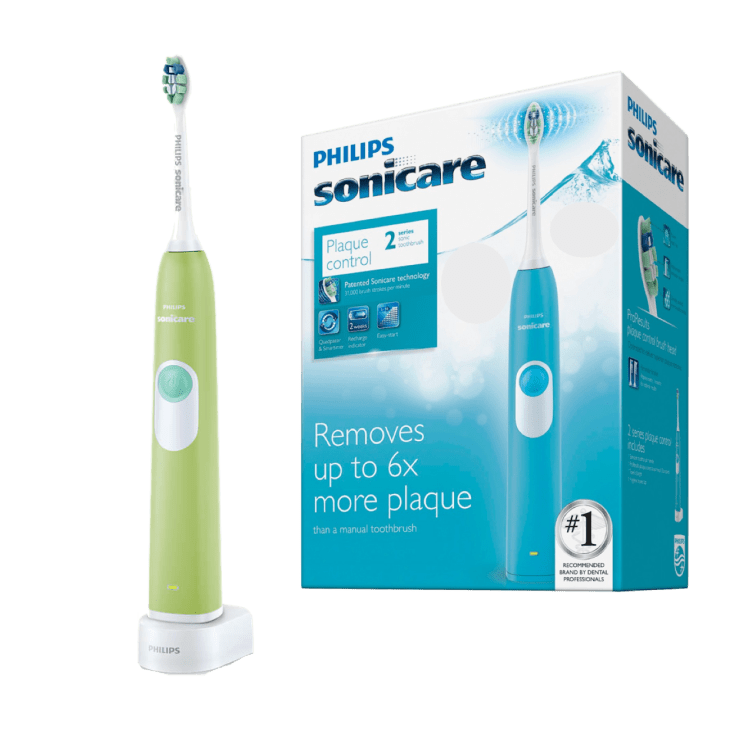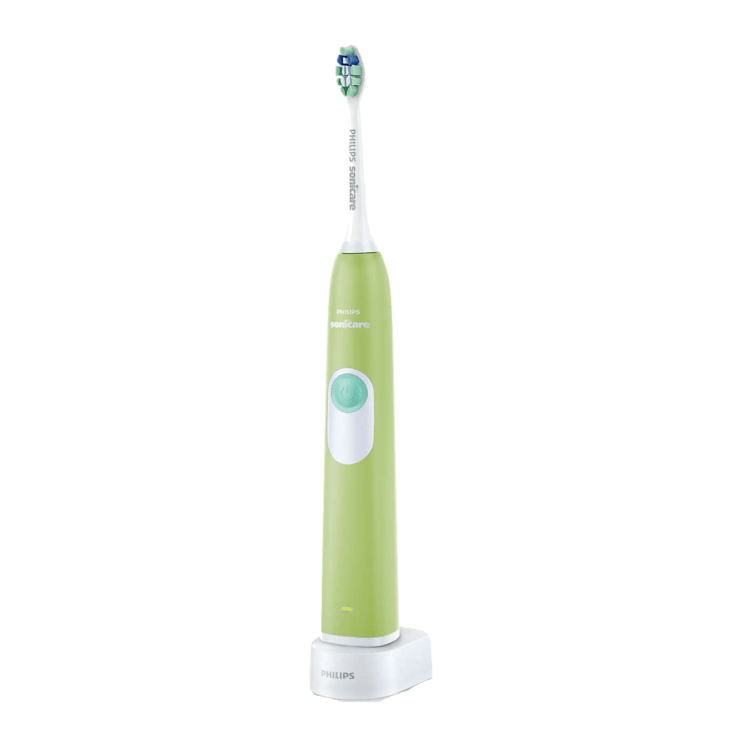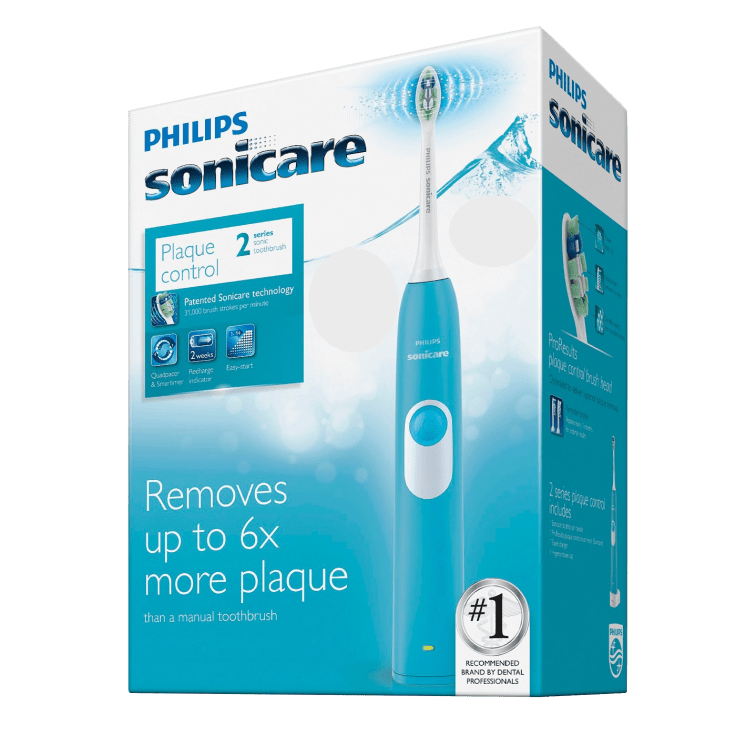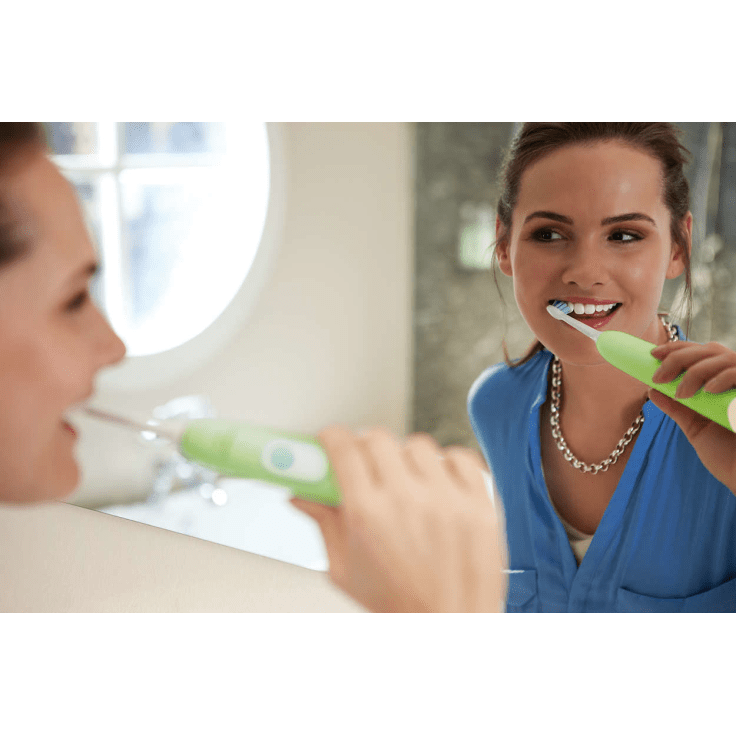 Philips Sonicare Series 2 Plaque Control Electric Toothbrush
Philips Sonicare is the number one recommended electric toothbrush brand by dentists.
Features
Provides better plaque removal and access to back teeth
Brushing twice a day every day with this brush can help reduce cavities
Removes up to 6x more plaque than a manual toothbrush for a superior clean
Sonic technology creates a unique dynamic cleaning action that drives fluid deep between teeth and along the gumline for a thorough-yet-gentle clean
The gentle motion of this Philips Sonicare power toothbrush is safe for dental work, including orthodontics, implants, and veneers, so you can brush without worry
The slim, angled neck and easy-grip handle of this toothbrush helps with better cleaning in hard-to-reach areas more than a manual toothbrush
The EasyStart feature adjusts the power level of the toothbrush over the first 14 uses to help you get used to the Sonicare experience, streamlining the transition from a manual toothbrush
This Philips Sonicare power toothbrush features a special Smartimer to help you meet the dentist-recommended brushing time of two minutes
Specifications
Brush head system: Easy click-on brush heads
Brushing time: Up to 2 weeks
Battery indicator: Light shows battery status
Handle: Slim ergonomic design
Voltage: 110-220 V
Speed: Up to 31000 brush movement/min
Performance: Removes up to 6X more plaque
Health benefits: Helps reduce cavities
Timer: Smartimer
Battery: Rechargeable
Battery type: NiMH
Operating time (full to empty): Up to 2 weeks
Included In The Box
1x Philips Sonicare Series 2 Plaque Control Electric Toothbrush
1x Charger
Warranty
Estimated Delivery Date
Tuesday, June 9th - Monday, June 15th. We're temporarily prioritizing shipping some items to help customers stay at home during the COVID-19 pandemic. As a result, some deliveries will be longer than usual.