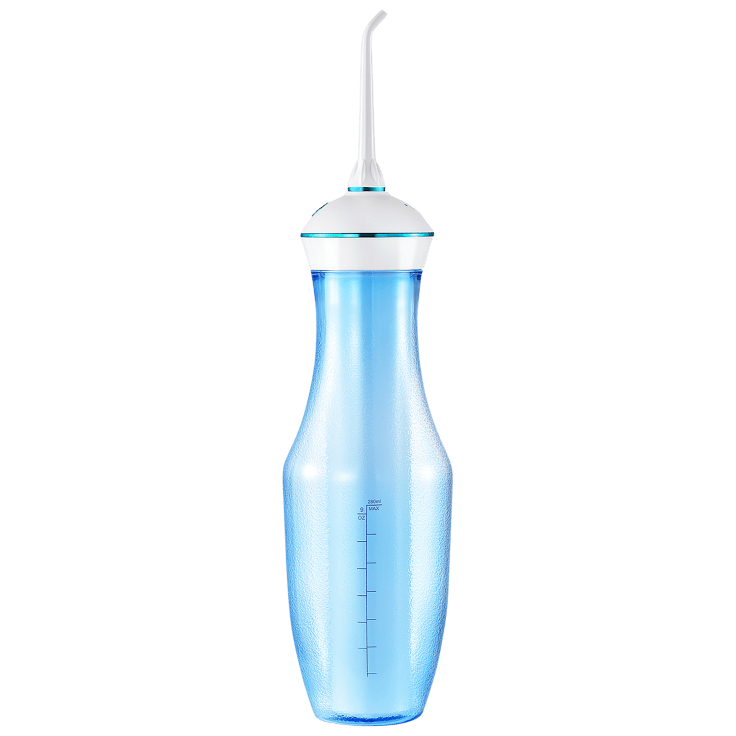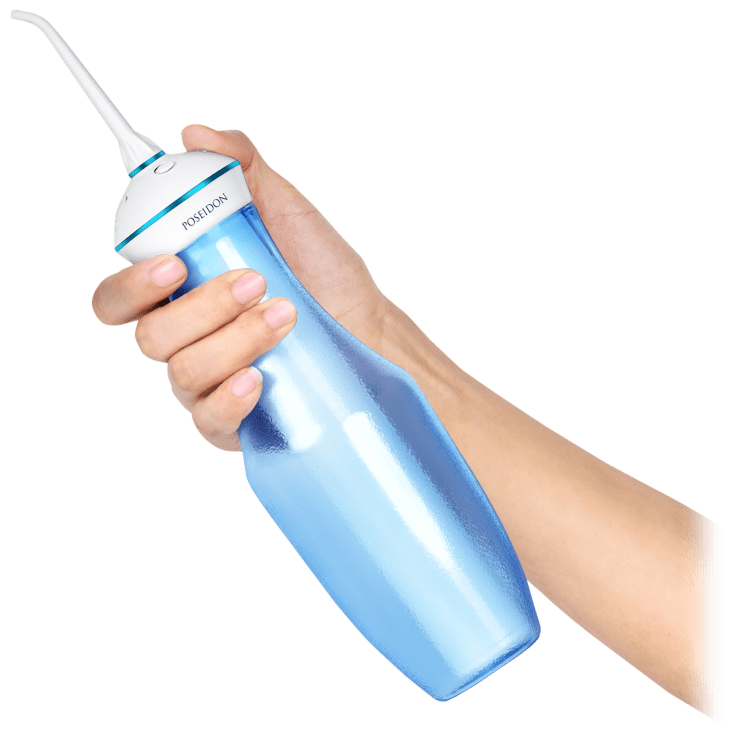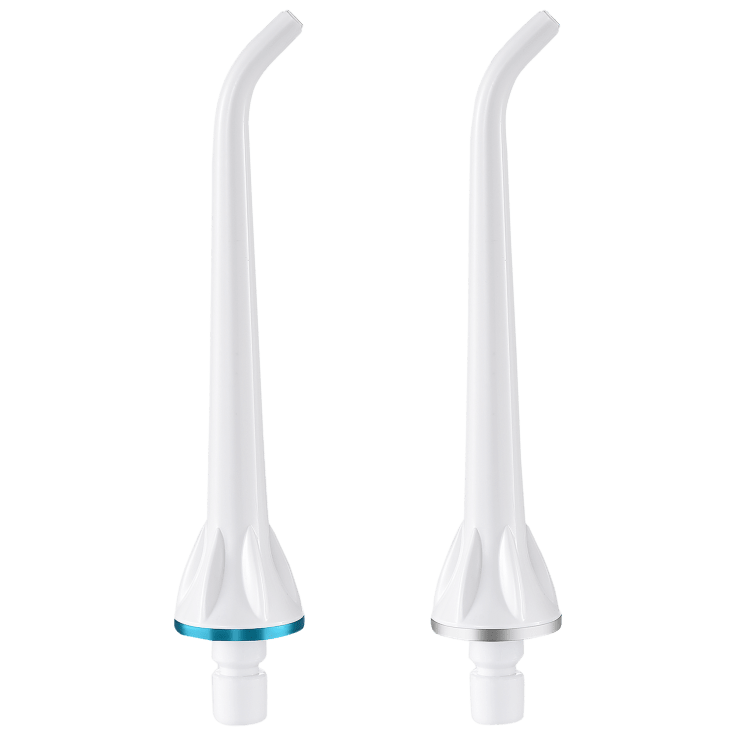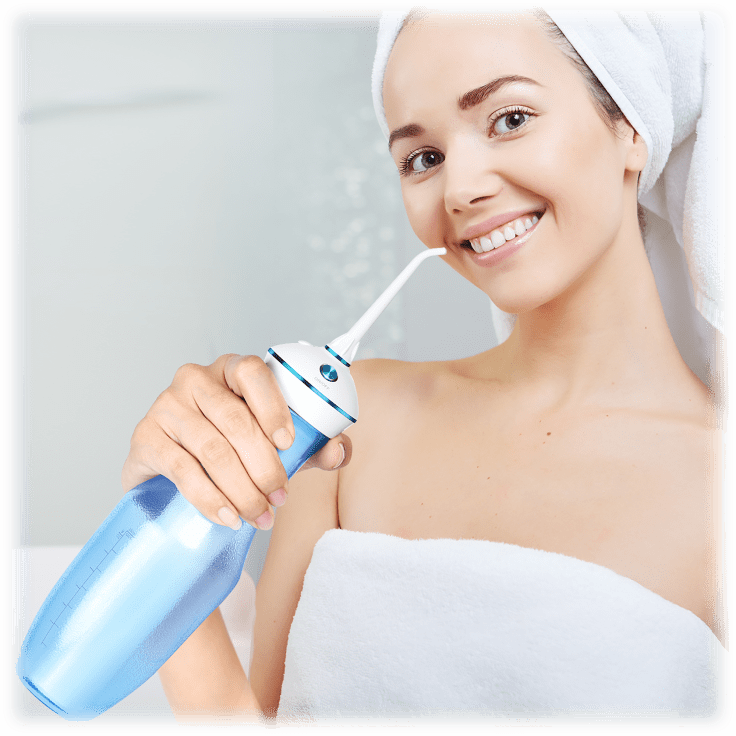 Poseidon Deluxe Oral Water Flosser
Features
This oral irrigator washes away the food particles, plaque and stubborn tartar from every corner of your mouth.

Use it daily to prevent bad breath, stained teeth, plaque build-up and tooth decay.
Perfect for implants, braces and other dental work.

BPA-Free & FDA-Approved: The water flosser is completely toxin-free for extra-safe use.
This oral irrigator comes with two interchangeable nozzles for use by different members of the family.

The 360° rotatable nozzles design cleanses thoroughly and allows you to clean even the hard-to-reach places.

This dental flosser has a massive 80 ml water tank for uninterrupted flossing.

The tank is detachable for convenient refilling and cleaning.
The interior and exterior of this water flosser are completely waterproof, so you can use it worry-free near showers.

This portable water flosser has variable water pressure ranging from 40 to 90 PSI, which allows for custom flossing.

Dental water flosser is equipped with a two-minute auto-shut timer, which lets you keep a watch on your cleaning time.

Lightweight and compact, this oral water irrigator is ideal for travel.

Global voltage compatibility of 100-240 Volts means you can use this flosser anywhere in the world.
It has inductive charging and sits on the inductive charging base for cordless freedom.
What's Included?
1x Water Flosser
1x Inductive Charger
2x Flossing Tips
1x Instruction Manual
Warranty