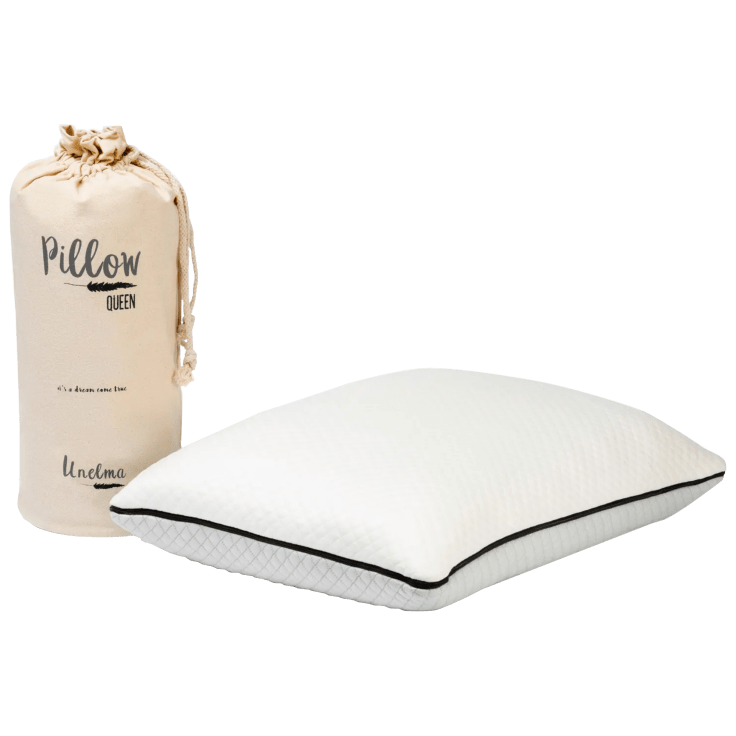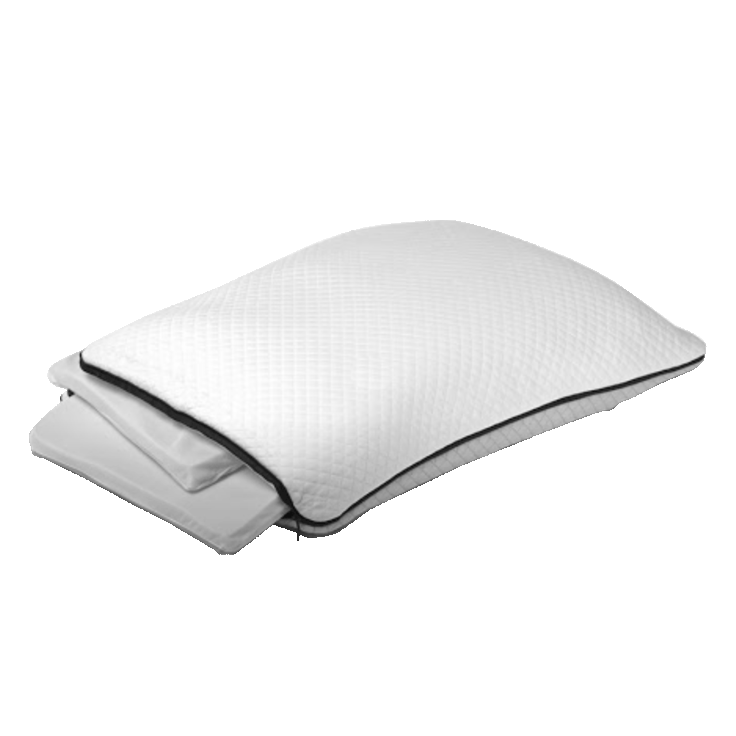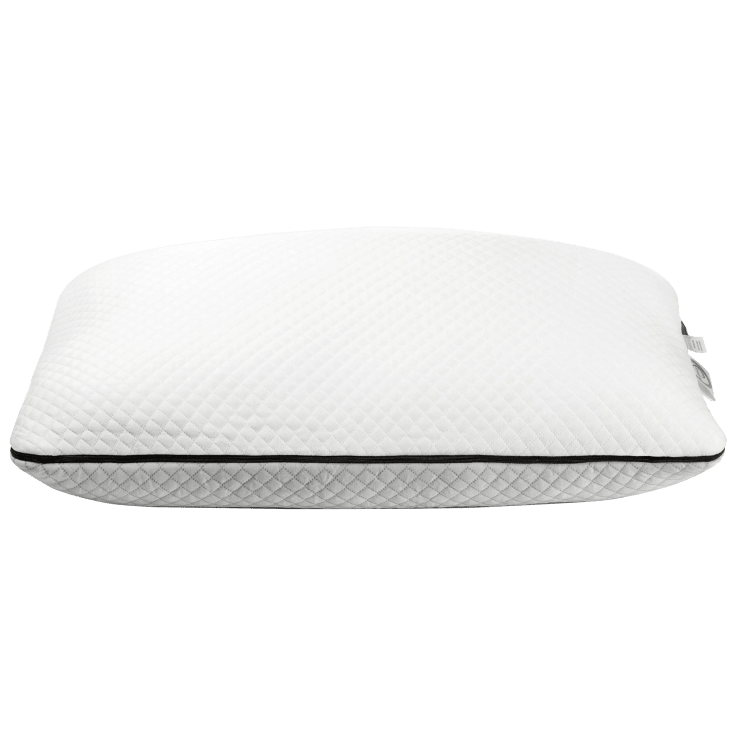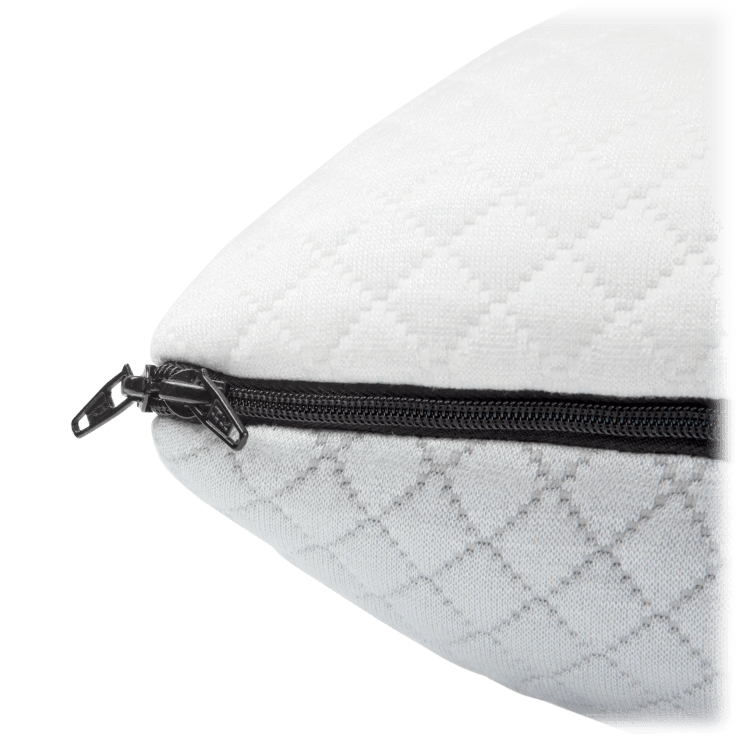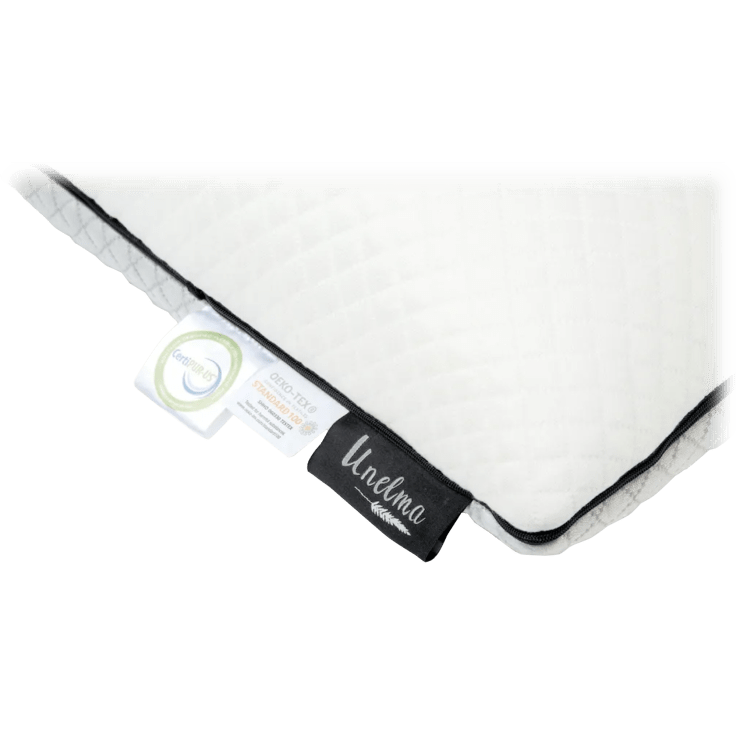 Unelma ABC Adjustable Bamboo Pillow
Features
Available in size King or Queen
Adjustable Bamboo Pillow
The filling contains 4 layers of memory foam, which 2 are removable, that allows the pillow to fit perfectly for all kinds of sleepers, and offers the best support possible.
This pillow is naturally hypoallergenic. Its antimicrobial properties help get rid of fungus, bacteria, and other microorganisms. This results in a more comfortable sleeping experience.
The breathable fabric helps you stay cooler, even on hot nights.
The adjustable layers provide proper elevation to the head and relieve pain.
It can clear a better breathing path for those who have asthma or sleep apnea, and better support and airflow for people who snore.
This pillow has a perfect consistency and provides the support needed to fit all kinds of sleepers!
The Unelma pillow is fully adjustable. Whether you like a firmer or softer pillow, just open the zipper and play with the layers until you find your perfect balance.
Does not contain flame retardants or any harmful chemicals which is why we proudly certify both the Bamboo fabric and the memory foam.
INCLUDED IN THE BOX
1x Unelma ABC Adjustable Bamboo Pillow
Warranty
Available States
AL, AZ, AR, CA, CO, CT, DE, DC, FL, GA, ID, IL, IN, IA, KS, KY, LA, ME, MD, MA, MI, MN, MS, MO, MT, NE, NV, NH, NJ, NM, NY, NC, ND, OH, OK, OR, PA, RI, SC, SD, TN, TX, UT, VT, VA, WA, WV, WI, WY, AK, HI
Reviews
Verified Purchase
bamboo pillow
It keeps the support where I need it.
Written by @Crystallightfoo - March 26th 2021
Verified Purchase
FINALLY, a comfortable pillow that lasts!
My husband and I have different preferences when it comes to softness/support of our head pillows. The Unelma adjustable pillow satisfies both of us in that regard. He likes his super soft and squishy and I like mine more firm; simply add or remove one or more of the inserts!
Written by @miniequine - March 6th 2021
Verified Purchase
Written by @kathy97128hakin - January 14th 2021
Verified Purchase
Very comfy and yes, adjustable. I take out one layer at night when I sleep. Great quality also!
Written by @HandPlug4 - December 11th 2020
Verified Purchase
Finally
Been on a yr long search for a pillow to ease my neck pains, finally I found it!
Written by @cupcake6951 - August 28th 2020
Verified Purchase
Just What I Needed
I love this pillow. Only had it a few days, but it's perfect for me. I did take one of the inserts out since I am a small person and it was a little too high for my neck. It's geat that it is antimicrobial! I've slept great the last few nights and I guess that is really what is important.
Written by @mjmiller413 - August 23rd 2020
Verified Purchase
Who needs my pillow
Memory foam, adjustable, what a great pillow
Written by @richdull - August 14th 2020
Verified Purchase
Bamboo Pillow Adjustable on ABC
The Pillow came I order it because my son order it & he loves it so I order one we both love the pillow best pillow we never had but within a week my Zipper broke so I called Morning Saving & had to leave voice message & 3 to 4 days to get back to me I want a replacement pillow AASAP I paid for it already very upset the zipper broke in a week time very sad
Written by @monasherman - August 22nd 2020
Verified Purchase
Terrible pillow
It's flat and super hard. I finally gave up this morning when I woke up pissed that my head was basically on the mattress and my ear was throbbing. I tried it for about 5 days. It got worse each night I used it. So disappointing. Don't waste your money unless you like flat hard pillows!
Written by @kimi1361 - August 5th 2020