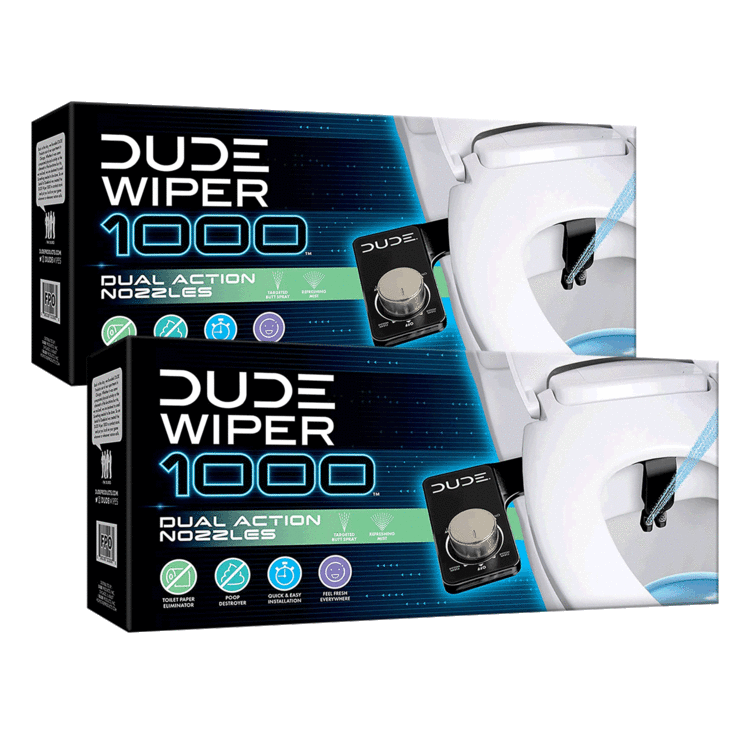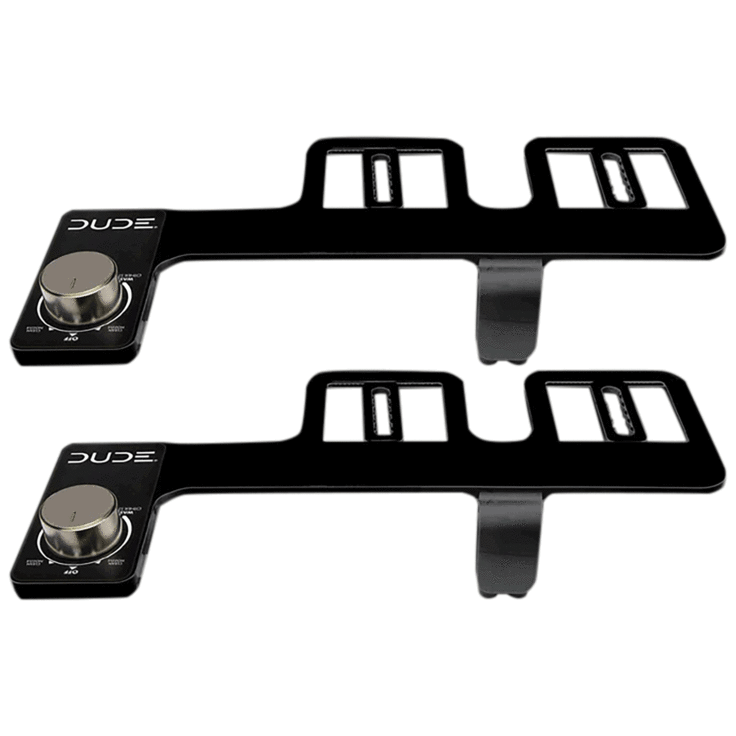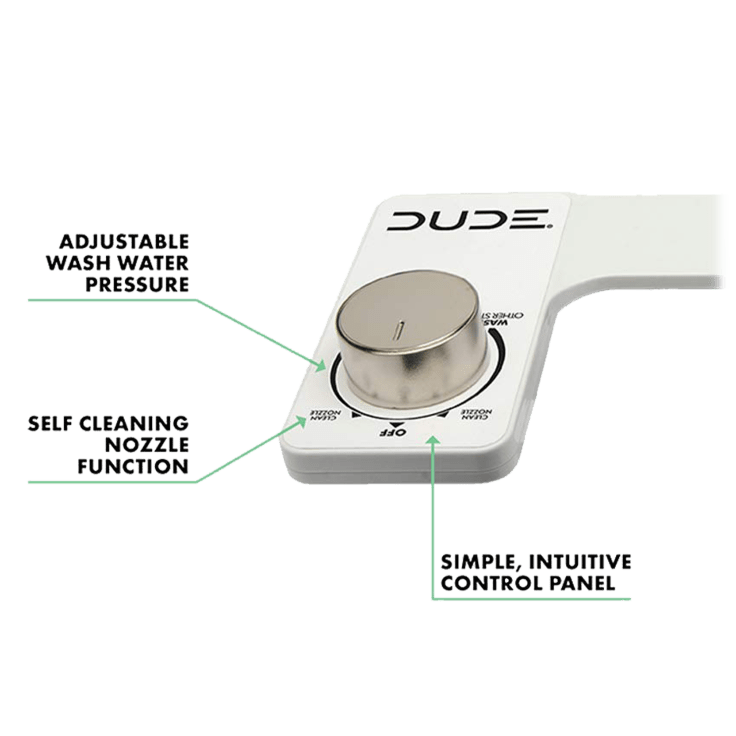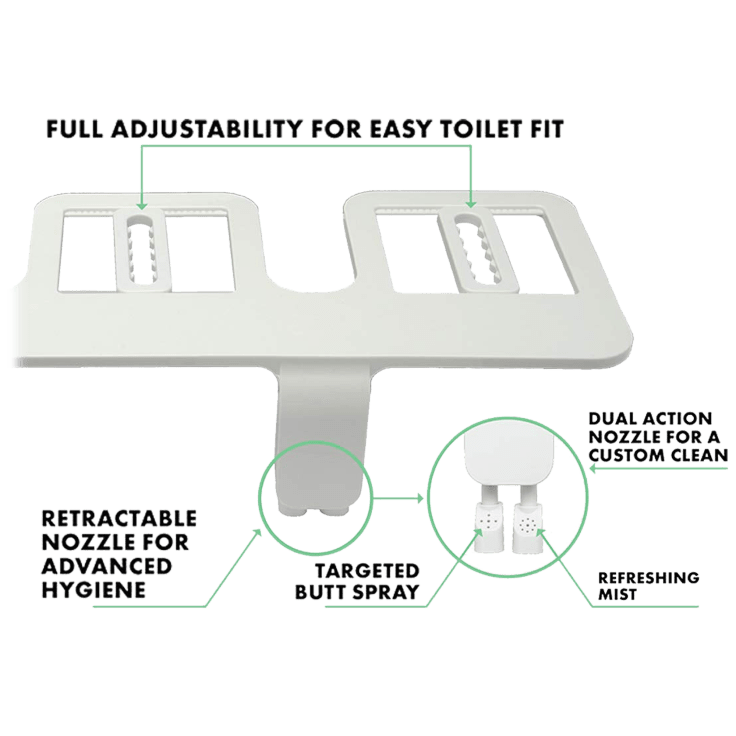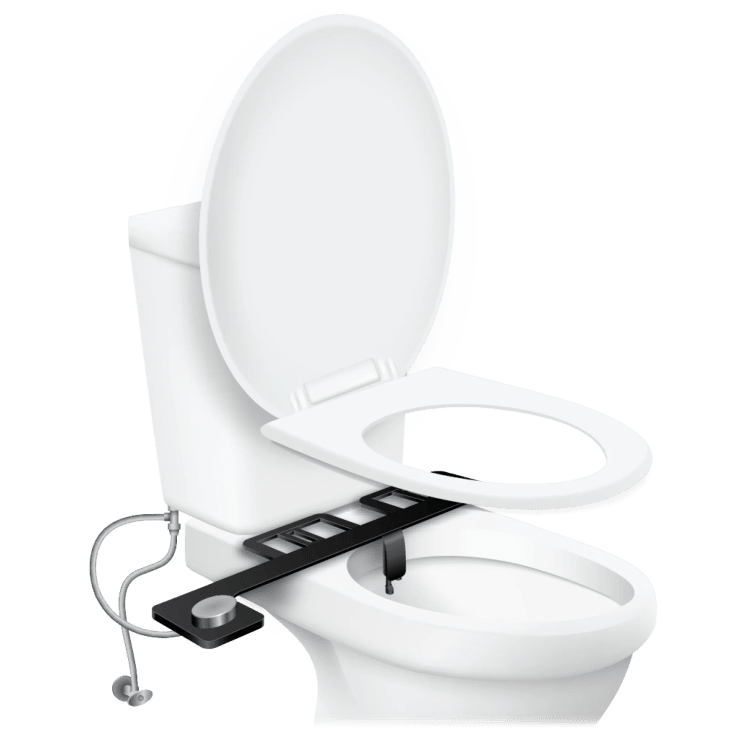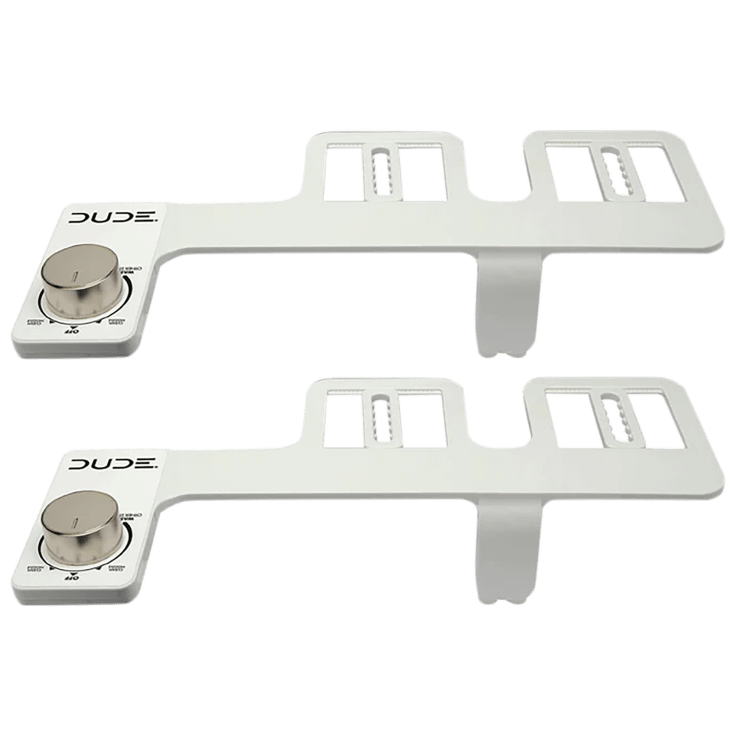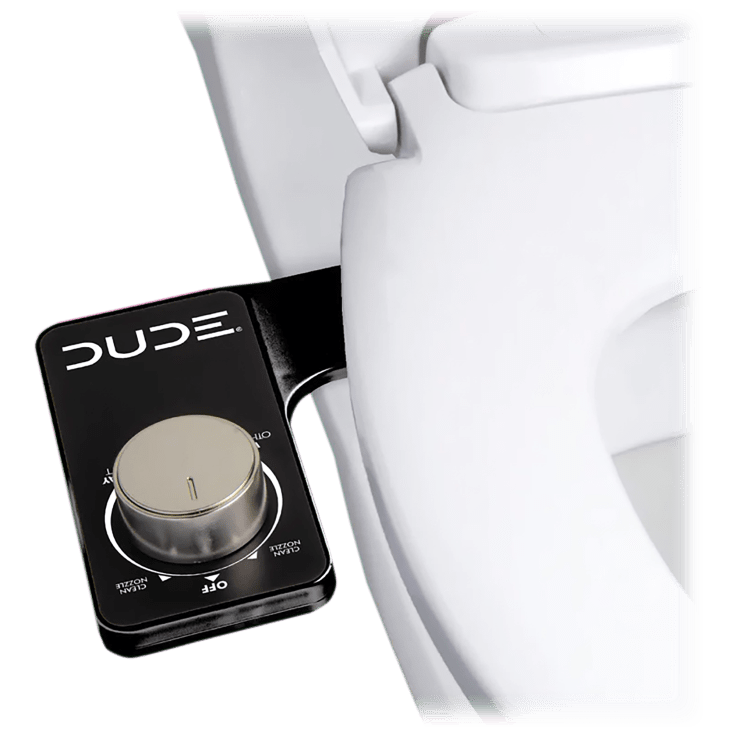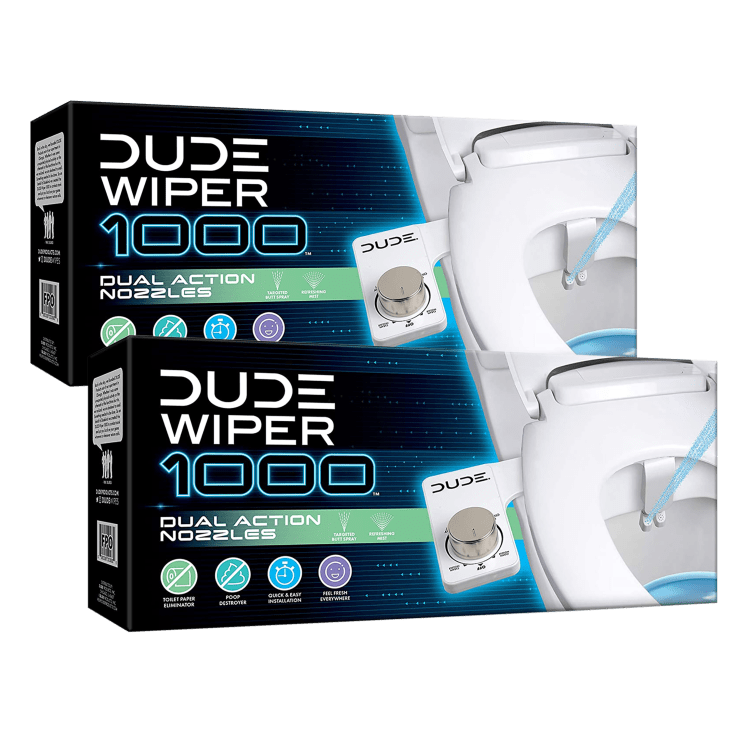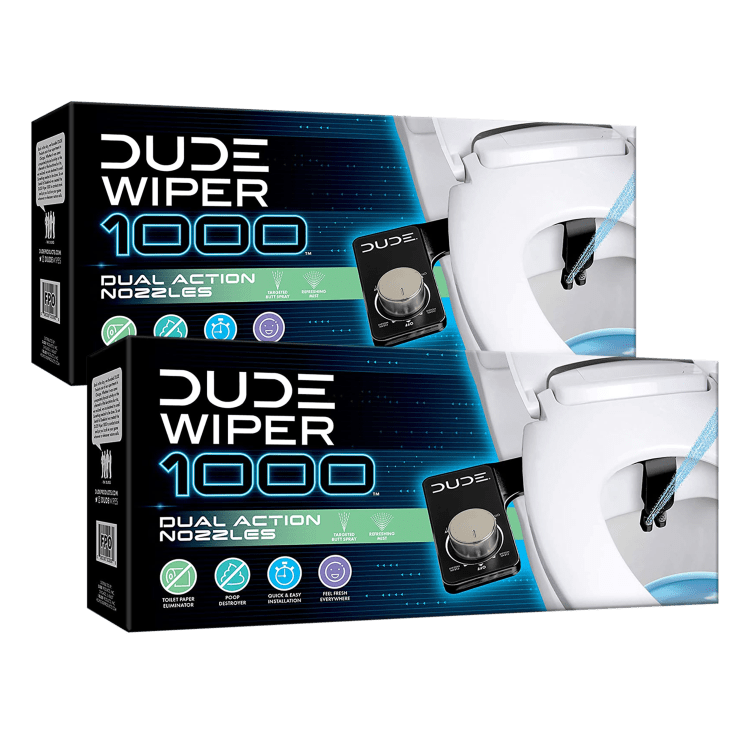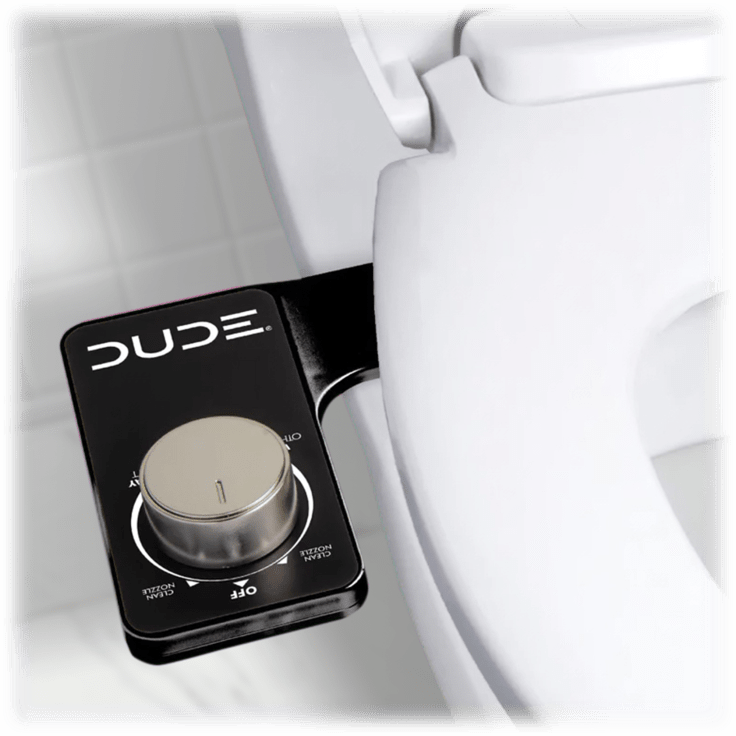 2-Pack: DUDE Wiper 1000 Self-Cleaning Dual-Nozzle Bidet Attachment
Features
Enhance your bathroom experience with the DUDE Wiper 1000 Dual-Nozzle Bidet Attachment!
Eliminates odors, refreshes, and cleans intimate areas all at the same time
Adjustable bidet makes installation on a variety of toilets easy as can be
Intuitive control panels means you'll be a professional bidet user in no time
Cleans, refreshes, and eliminates odor all at once
Adjustable water wash pressure
Self-cleaning nozzle function
Simple, intuitive control panel
Retractable nozzle for advanced hygiene
Dual action nozzle with knob for a custom clean:
Targeted butt spray
Refreshing mist
Fully adjustable for an easy toilet fit
Quick and easy installation:

Remove your toilet seat
Hook up the toilet bidet attachment to a clean water source
Slap the seat back on
No plumber or electricity required

Available in Black or White
Specifications
Dimensions: 17.71" L x 3.54" W x .99" H
Weight: 1.7 lbs
Material: Plastic
Suitable for most standard toilets
What's Included?
2x Self-Cleaning Bidet Attachments (in your choice of color)
Warranty
Reviews
Verified Purchase
Love it!
Easily installed with minor alterations. I bought it on whim, but this toilet addition is awesome! It works well, can't beat the price and I'm super happy with this purchase.
Written by @Safiyah - June 12th 2023
Verified Purchase
Bidet Dude wiper 1000
I have not installed them yet. But it seems to be a useful product.
Written by @jcairel808 - September 30th 2023
Verified Purchase
Nice
You Can't beat the price for this unit
Written by @Wiggins1960 - September 21st 2023
Verified Purchase
Written by @foreverredskin - July 25th 2023
Verified Purchase
Dude Wiper 1000
The product did not live up to the advertisement and deliver the results expected. Morning save customer service has been very helpful with issuing refunds and return instructions. So 5/5 for Morning Save Customer Service and 1/5 for Dude Wipe 1000.
Written by @gpjaaag - June 14th 2023
Verified Purchase
SCAM
Doesn't look anything like it was shown R described
Written by @angelina1942 - July 12th 2023