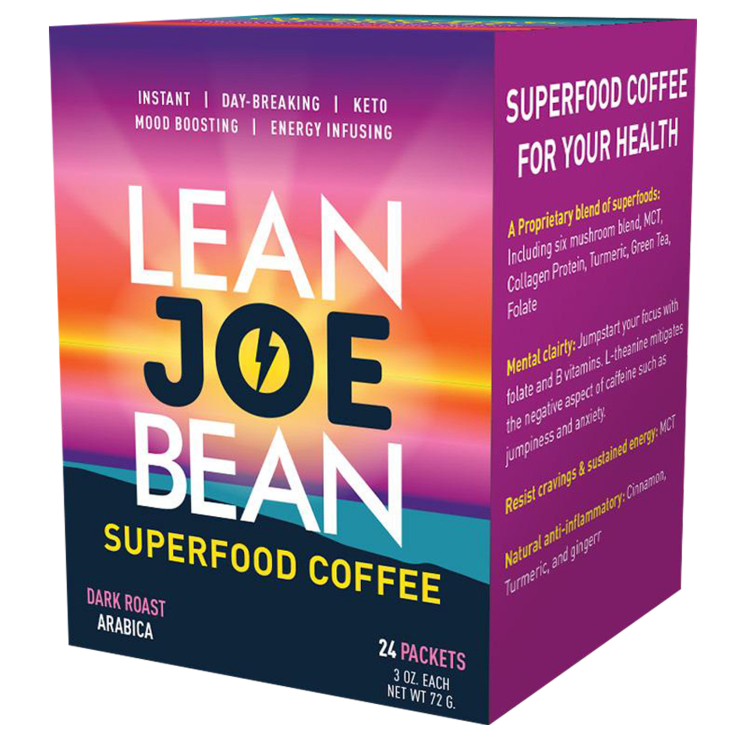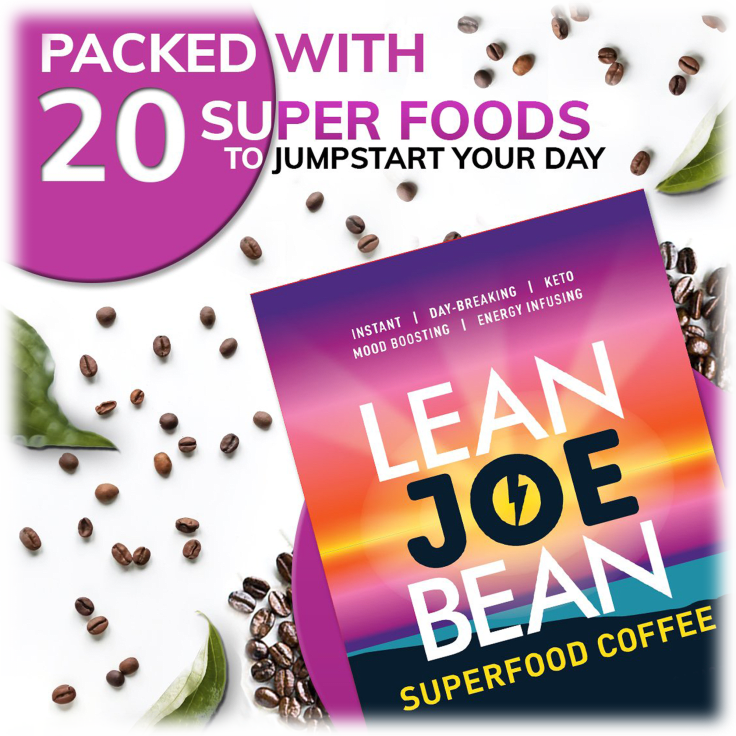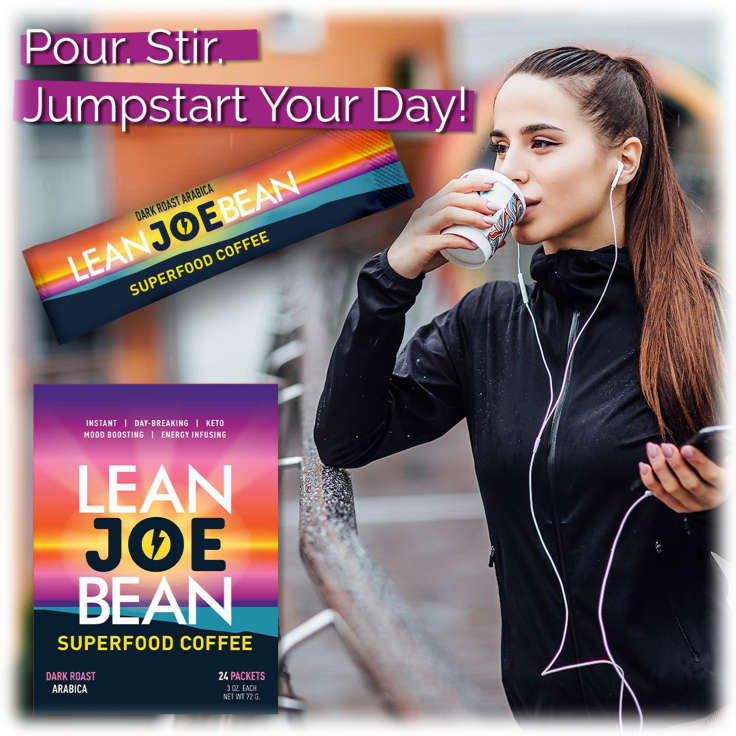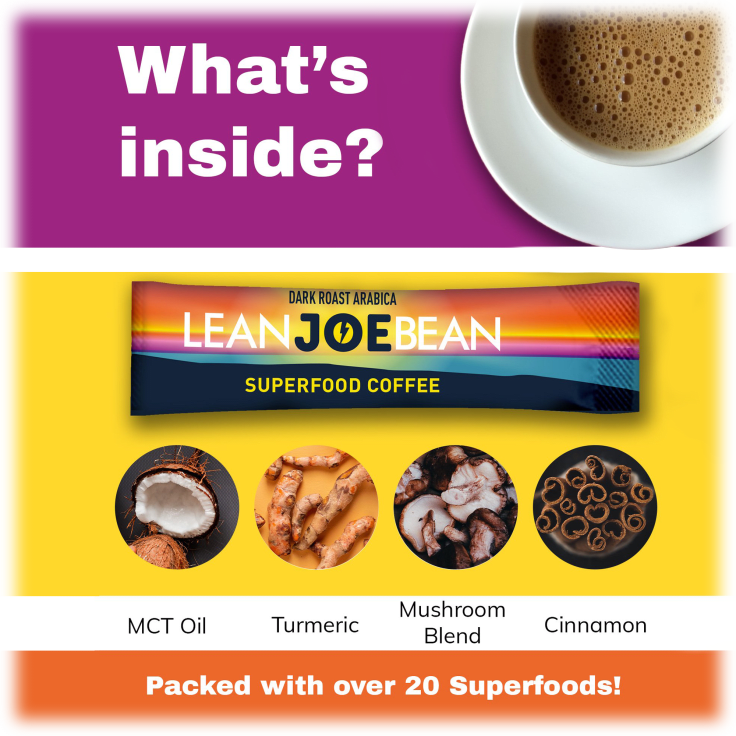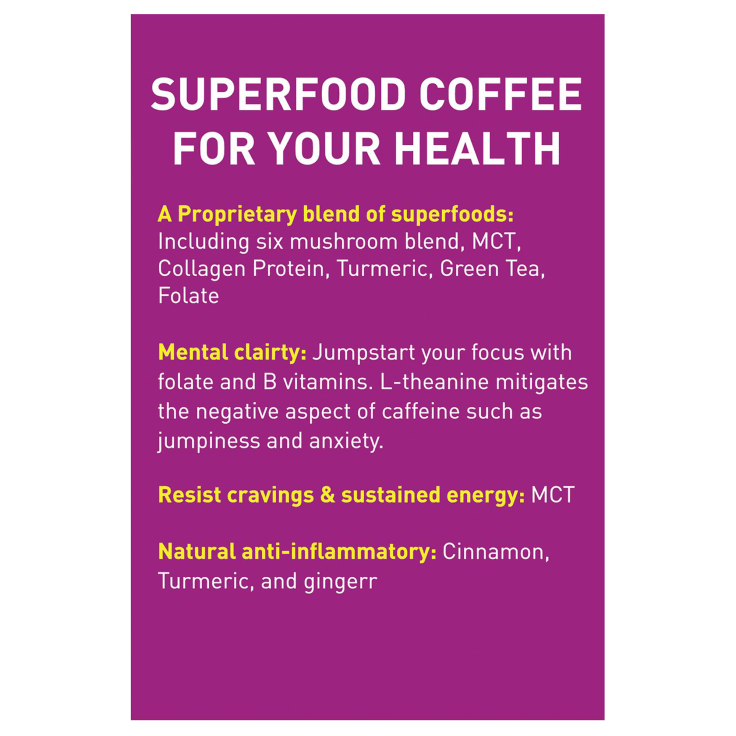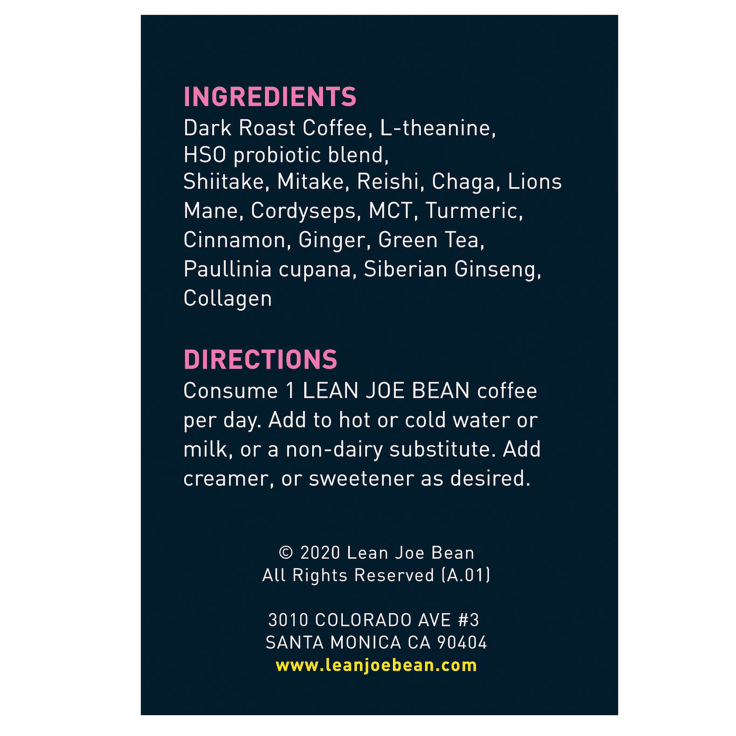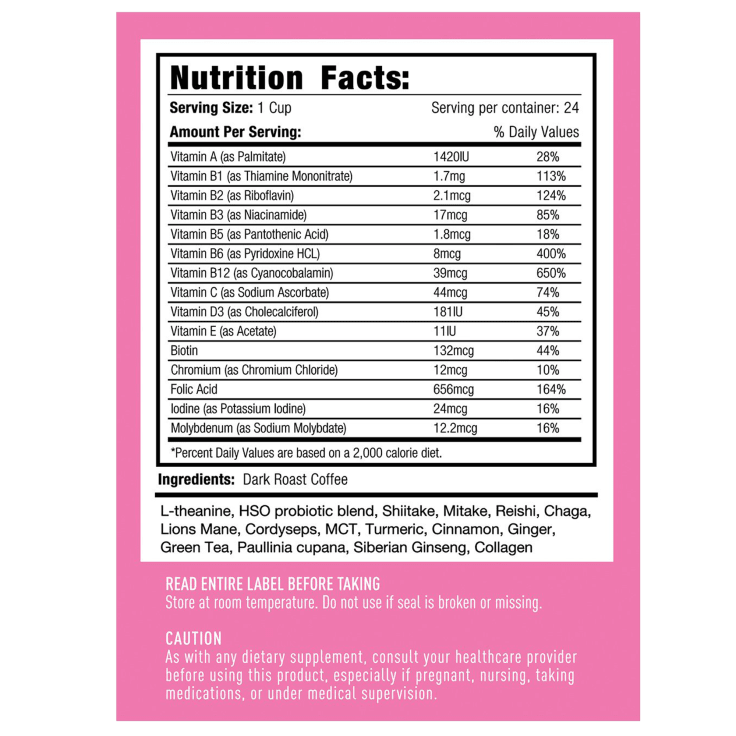 24-Pack: Lean Joe Bean Superfood Coffee
Your morning coffee just got a serious upgrade!
Features
Lean Joe Bean's new Superfood Coffee contains a potent, proprietary blend of natural, health-enhancing ingredients designed to:
Help boost mental acuity
Eliminate brain 'fog'
Improves focus and concentration
Cut cravings to help support healthy weight
Reduce inflammation
15 Natural 'Superfoods'
MCT
Turmeric
Cinnamon
Ginger
Green Tea
Siberian Ginseng
Collagen Protein
Paullinia cupana (guarana)
L-theanine
HSO Probiotic blend
Chaga Mushrooms
Shiitake Mushroom
Mitake Mushroom
Cordyseps
Lion's Mane
14 Essential Vitamins and Minerals
Vitamin A, B1, B3, B3, B5, B6, B12, C, D3, E, Biotin, Chromium, Folic Acid, Iodine, and Molybdenum

Contains Arabica, Dark Roast coffee

Can be served hot or cold

Doesn't break your fast (for people intermittent fasting)

Keto Friendly

Just dissolve in water and it's good to go
Specifications
Included in the box
24x Lean Joe Bean Superfood Coffee Packets
Warranty
Estimated Delivery Date
Standard: Monday, Feb 1 - Monday, Feb 8.
Enhanced: Friday, Jan 29 - Wednesday, Feb 3.