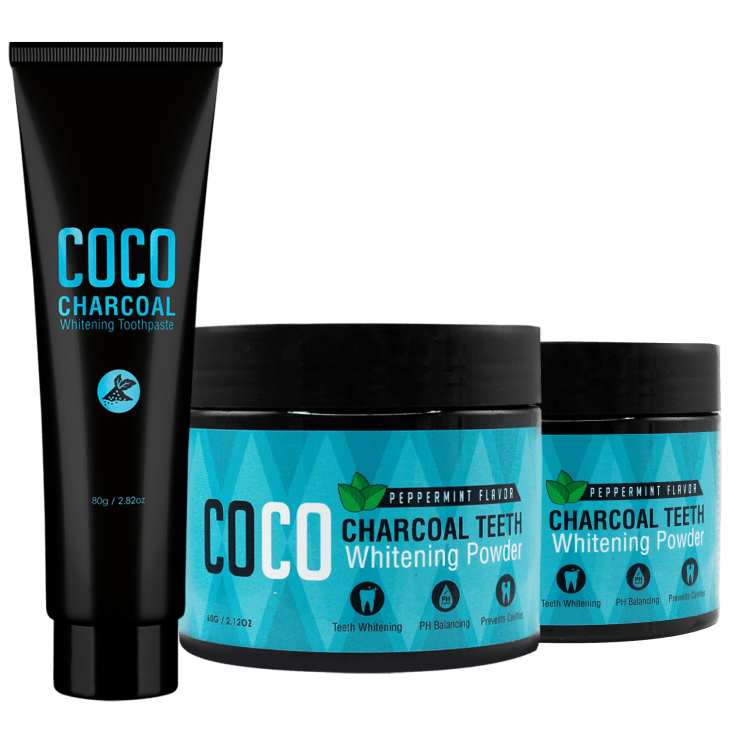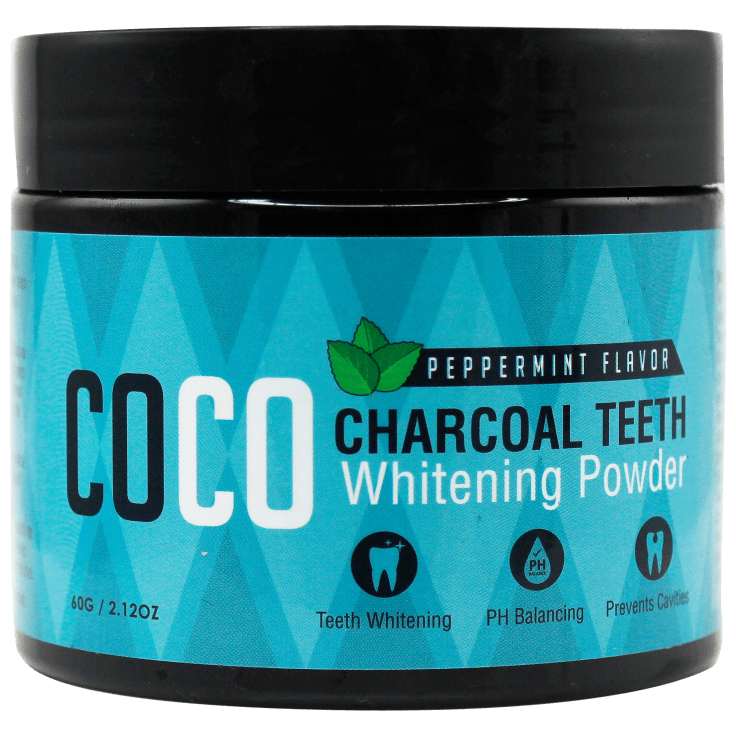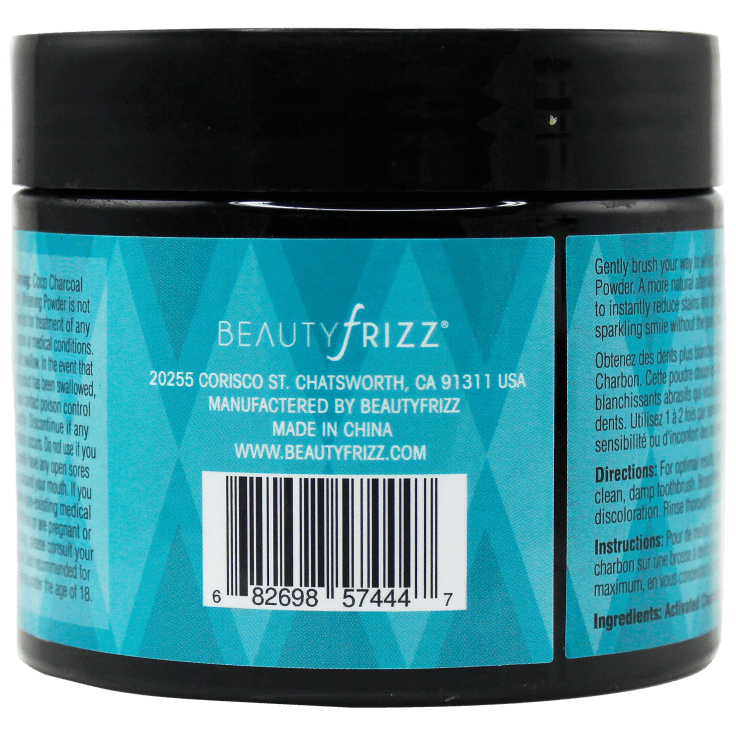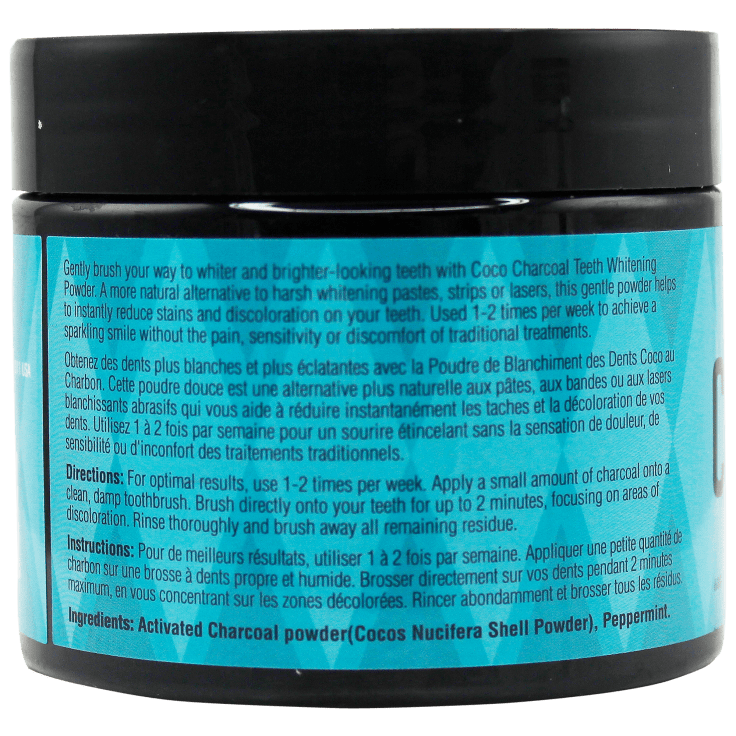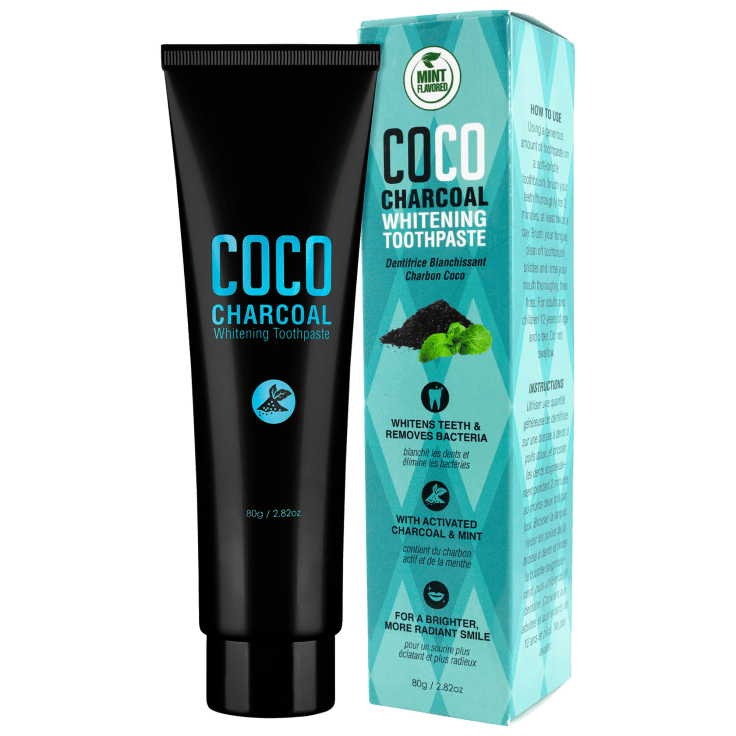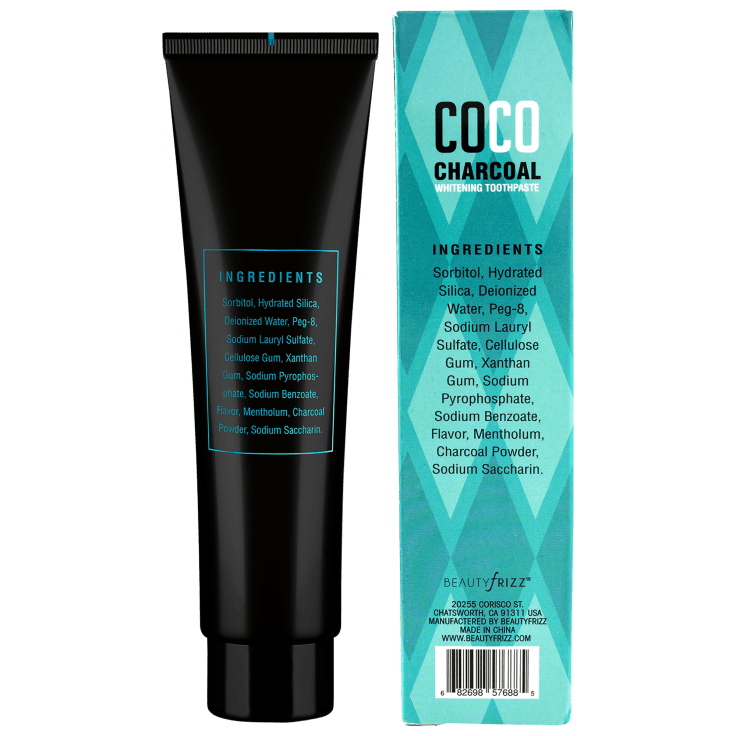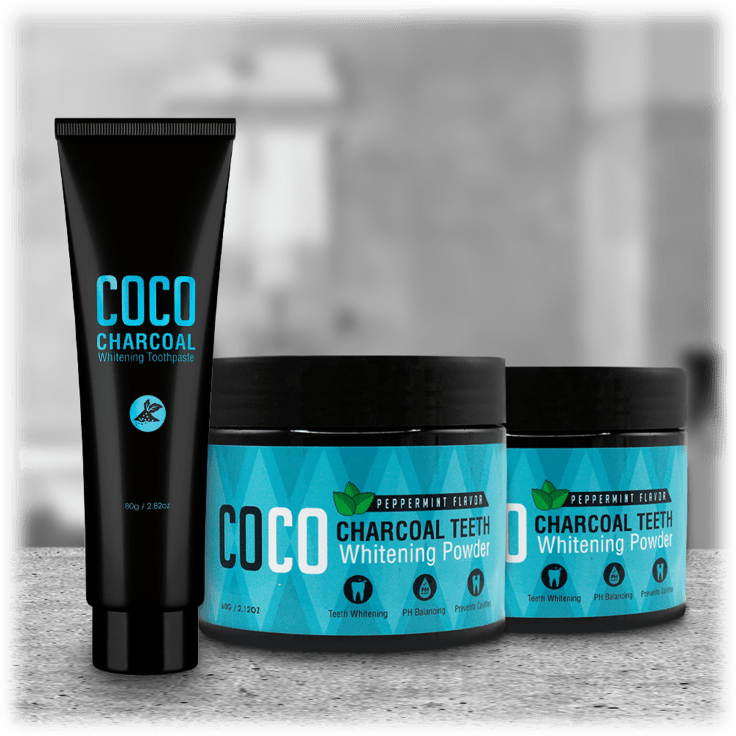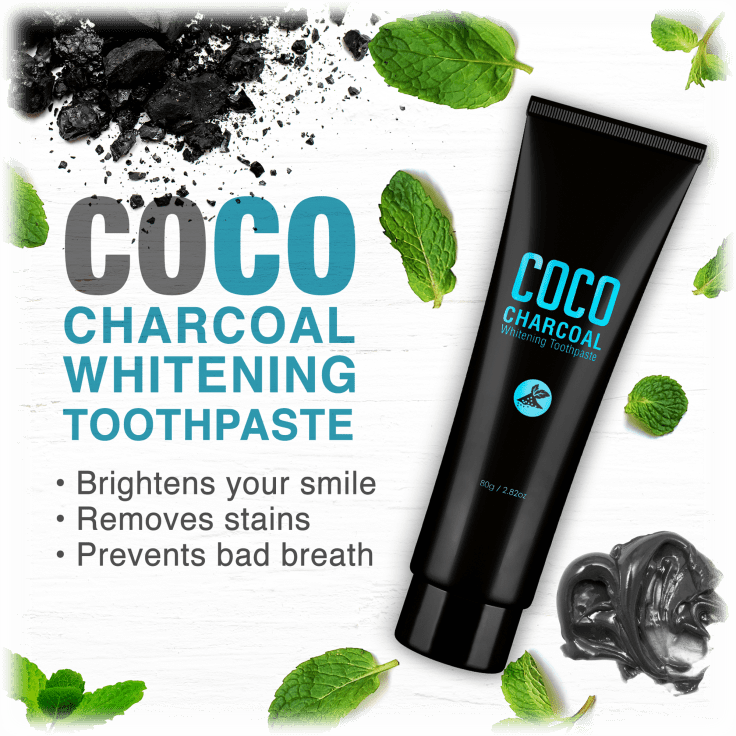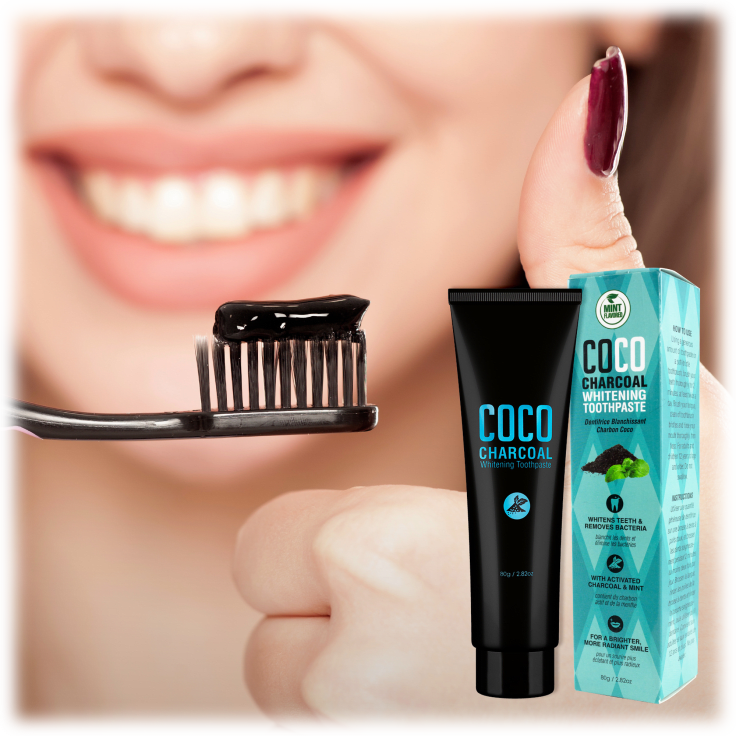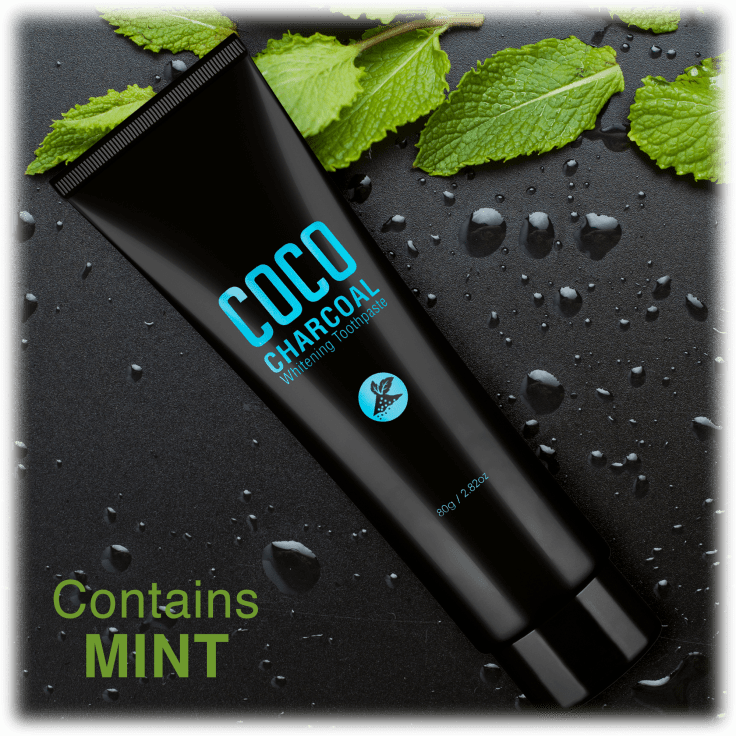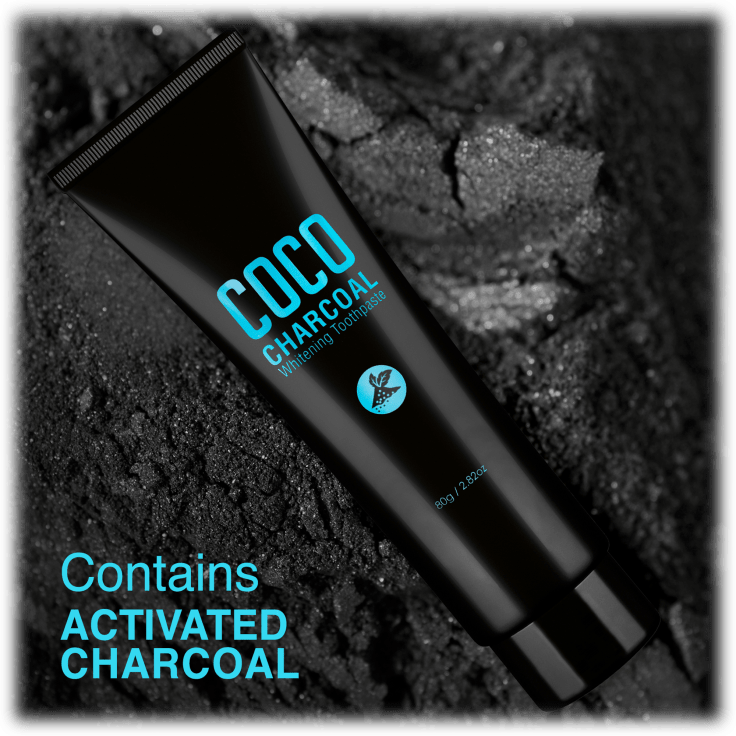 Teeth Whitening Charcoal Set with Toothpaste and 2-Pack of Powder
Features
Beautyfrizz Teeth Whitening Charcoal Powder
Gently brush your way to whiter and brighter-looking teeth with Coco Charcoal Teeth Whitening Powder.
A more natural alternative to harsh whitening pastes, strips or lasers, this gentle powder helps to instantly reduce stains and discoloration on your teeth.
Used 1-2 times per week to achieve a sparkling smile without the pain, sensitivity or discomfort of traditional treatments.
Beautyfrizz Coco Charcoal Whitening Toothpaste
This formula features advanced activated charcoal to erase discoloration while removing toxins, bacteria, and tartar.
Refreshing mint provides a blast of fresh breath to the mouth.
Expect whiter, healthier-looking teeth upon use.
Specifications
Beautyfrizz Teeth Whitening Charcoal Powder:
How to use: For optimal results, use 1-2 times per week. Apply a small amount of charcoal onto a clean, damp toothbrush. Brush directly onto your teeth for up to 2 minutes, focusing on areas of discoloration. Rinse thoroughly and brush away all remaining residue.
WARNING: Coco Charcoal Teeth Whitening Powder is not intended for treatment of any illnesses or medical conditions. Do not swallow. In the event that any product has been swallowed, please contact poison control directly. Discontinue if any irritation occurs. Do not use if you currently have any open sores in or around your mouth. If you have a pre-existing medical condition or are pregnant or nursing, please consult your doctor. Not recommended for children under the age of 18.
Beautyfrizz Coco Charcoal Whitening Toothpaste:
How to use: Using a generous amount of toothpaste on a soft-bristle toothbrush, brush your teeth thoroughly for 2 minutes, at least twice a day. Brush your tongue, clean off toothbrush bristles and rinse your mouth thoroughly, then floss. For adults and children 12 years of age and older. Do not swallow.
Ingredients: Sorbitol, Hydrated Silica, Deionized Water, Peg-8, Sodium Lauryl Sulfate, Cellulose Gum, Xanthan Gum, Sodium Pyrophosphate, Sodium Benzoate, Flavor, Mentholum, Charcoal Powder, Sodium Saccharin.
Included in the Box
2x Beautyfrizz Teeth Whitening Charcoal Powder
1x Beautyfrizz Coco Charcoal Whitening Toothpaste
Warranty