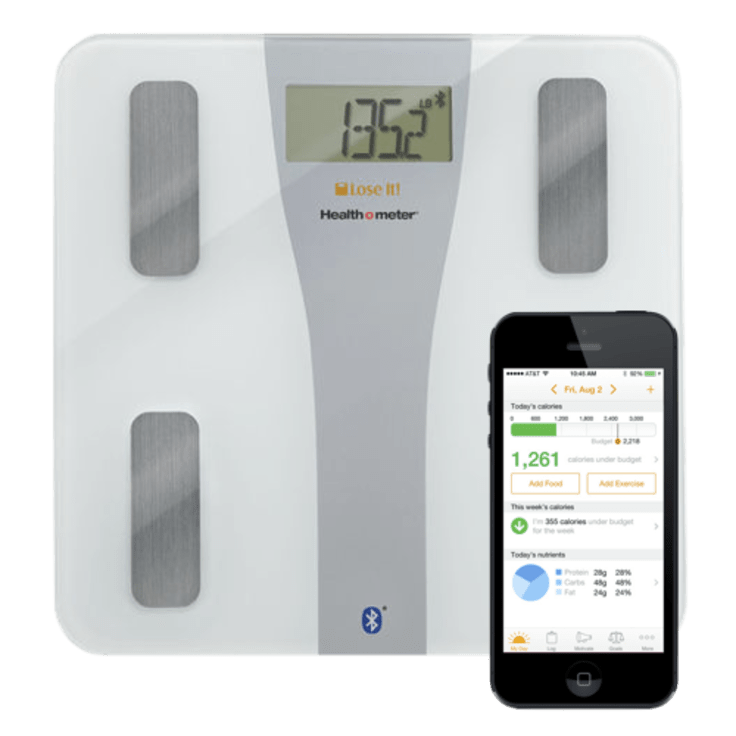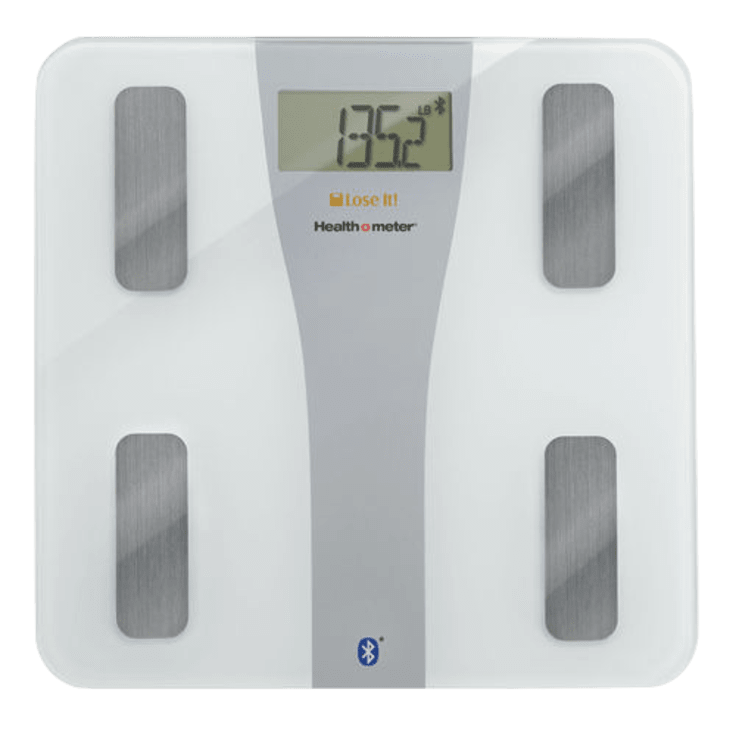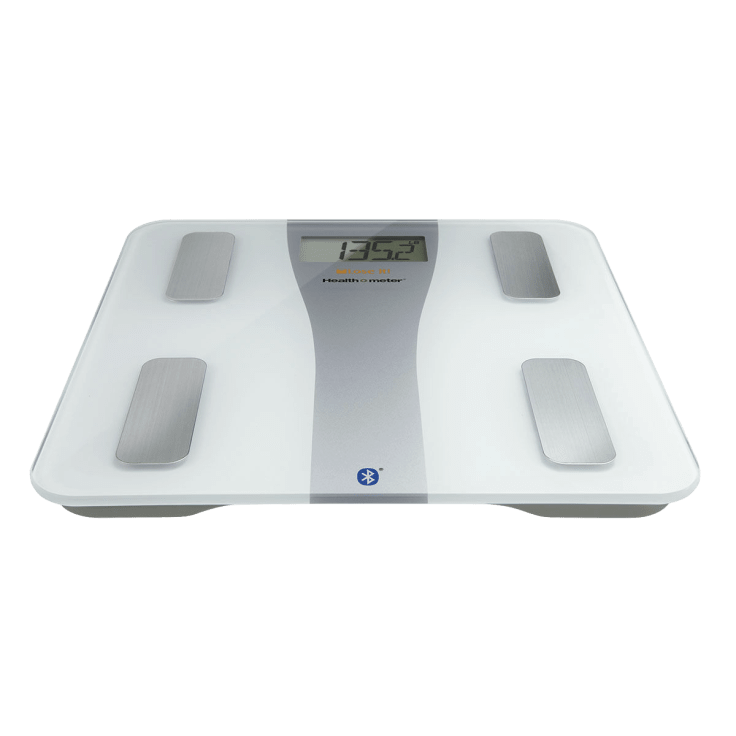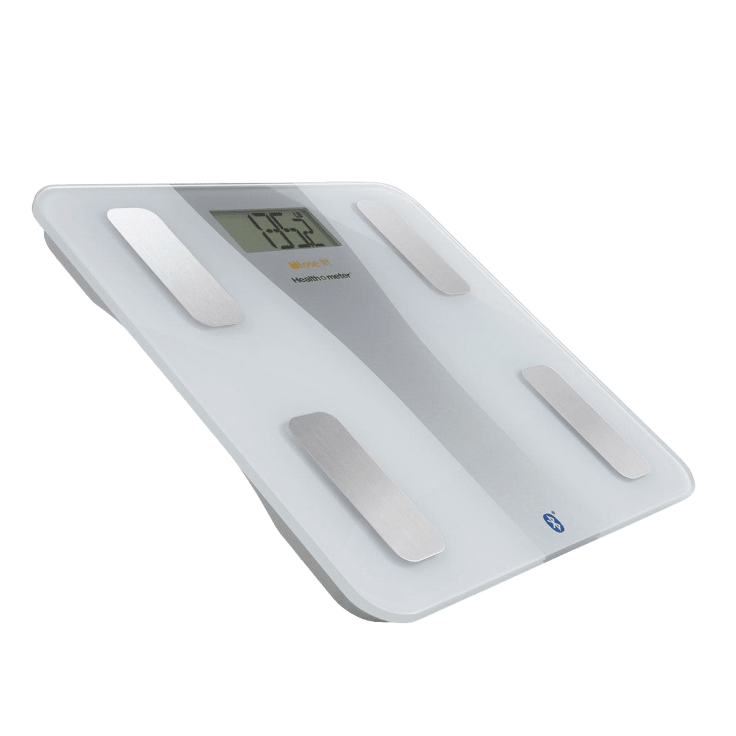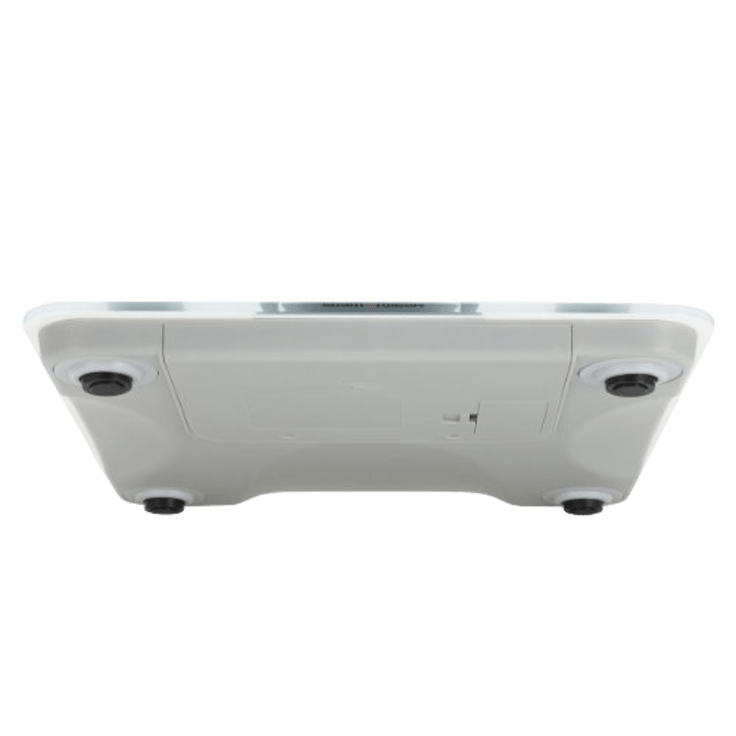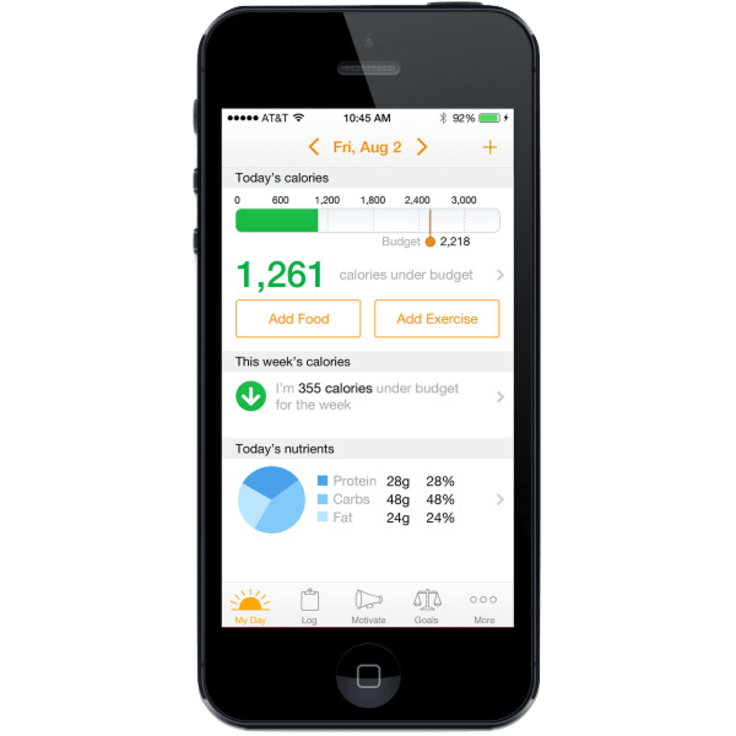 Health-o-Meter Lose It! Bluetooth Body Composition Scale for iPhone
Features
The Health-o-Meter® Lose It!® Wireless Body Fat Scale with Bluetooth is designed to work as a total system using smart wireless technology
Just download the Lose It!® app and begin tracking your body measurements, daily calorie plan, food values and exercise routines. It's like having your own trainer online
Set goals for weight loss and then use Lose It!® to weigh-in and send information from your scale to iPhone or iPad mobile device
It measures weight, body fat, hydration, BMI, and also helps you manage calorie intake using a food database with thousands of restaurant, grocery store and brand-name foods.
You can also track your activities with an exercise database
Built-in Bluetooth® technology sends information from the scale to the Lose It! ® app or website
Measures weight, body fat, hydration and body mass index (BMI)
Tempered glass platform measures up to 400 pounds
Tracks data for up to 4 user profiles
Dimensions: 1.1"H x 11.4"W x 11.4"D
For iOS only (not for Android)
Instructions for setting up scale with the app
INCLUDED IN THE BOX
1x Health-o-Meter Lose It! Bluetooth Body Composition Scale for iPhone
Warranty
Reviews
Verified Purchase
A great new toy
By most standards I would be considered an older woman, with that said products like this keep my mind active. The setup was simple and quick. I started using it right out of the box and it was a really good buy for the price.
Written by @msdbill - July 23rd 2020
Verified Purchase
This scale had to have been used!
I received a scale that had corroded batteries and corrosion all over the battery connections, and red stuff coming out of it!
Written by @tealberi - July 31st 2020
Verified Purchase
Did not work
Batteries were bad. Added new ones and still didn't work
Written by @Andyrone1 - July 27th 2020
Verified Purchase
Broken
It came broken and batteries completely rotted just disgusting I'll never purchase a thing from here again I want a replacement or my money back!!!
Written by @suga16 - July 26th 2020
Verified Purchase
Can't connect
The scale doesn't pare error messages come up on any device you attempt to pare
Written by @joespopsicle - July 16th 2020