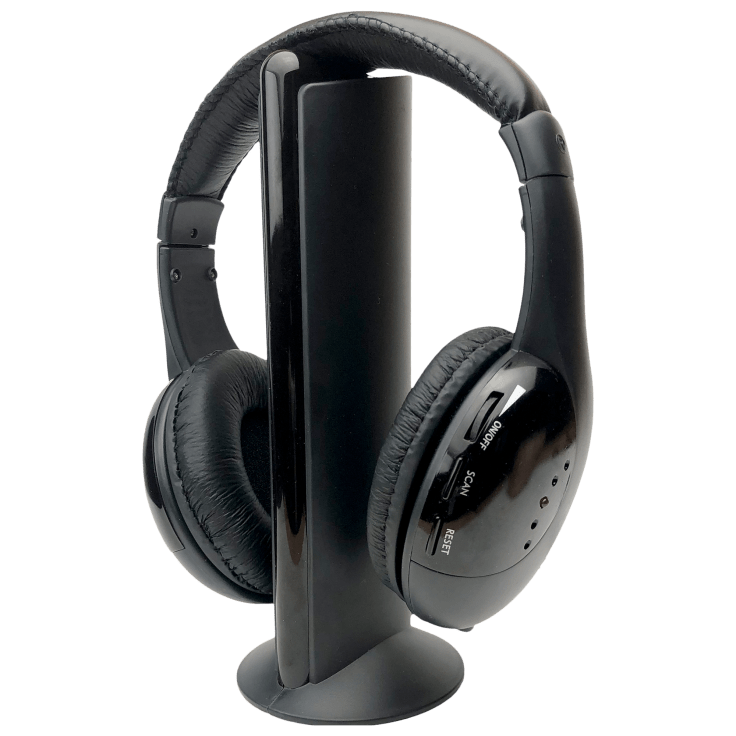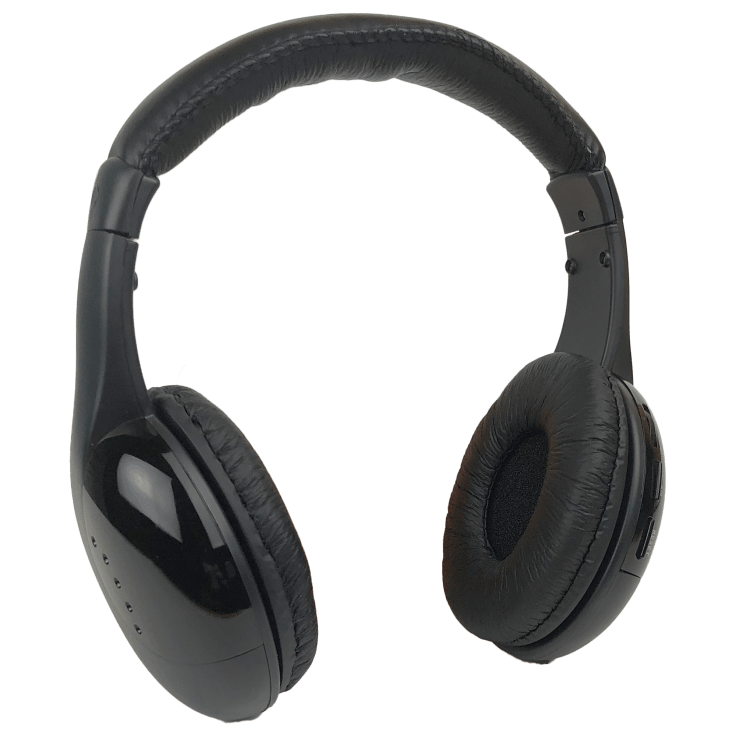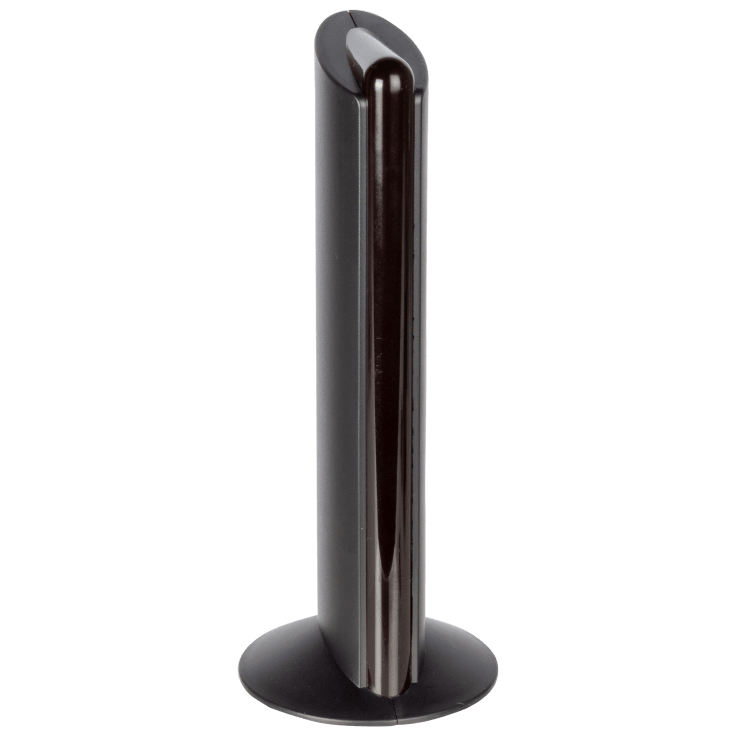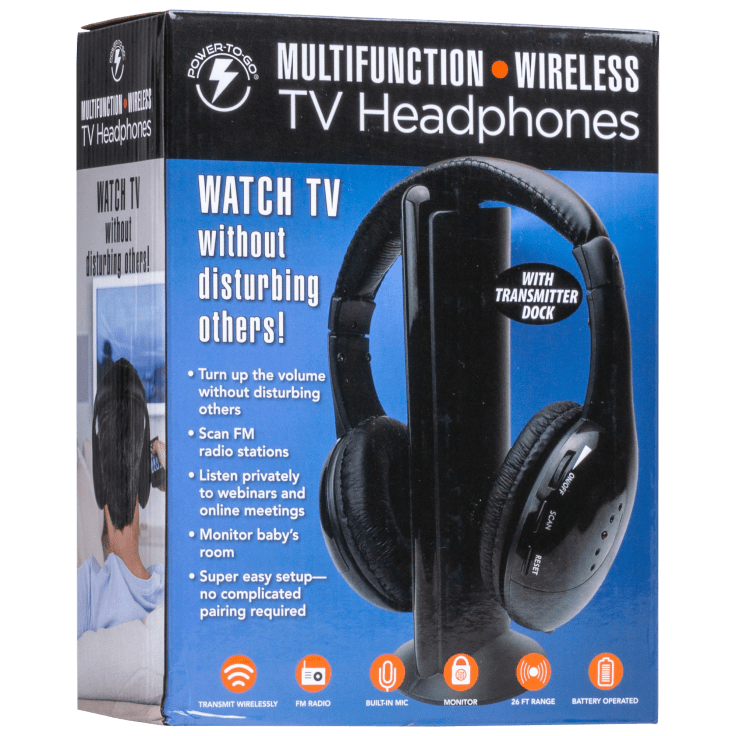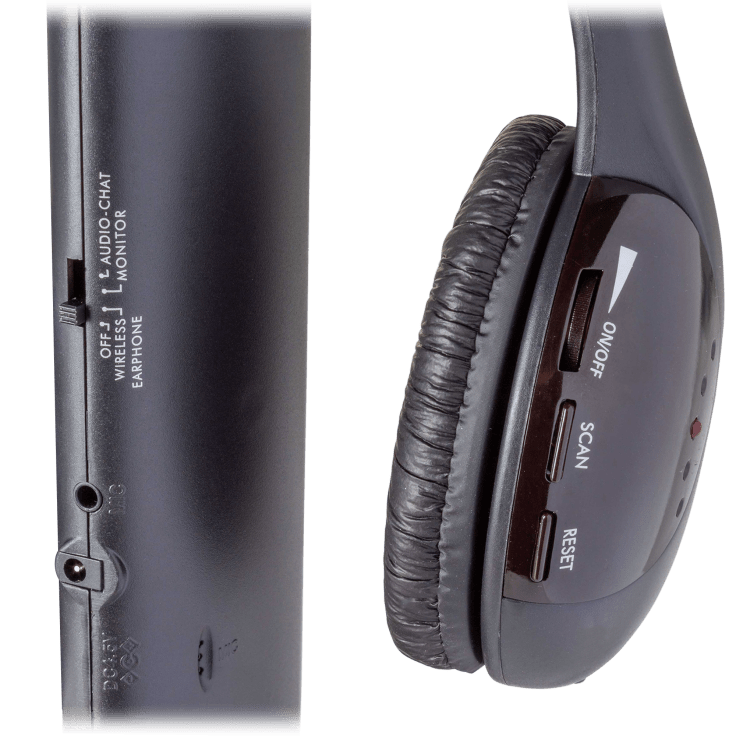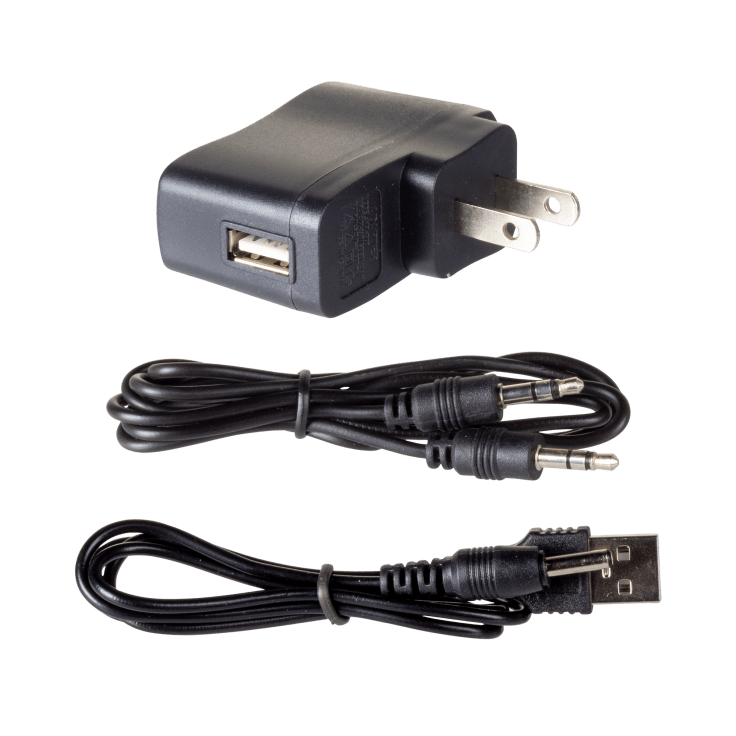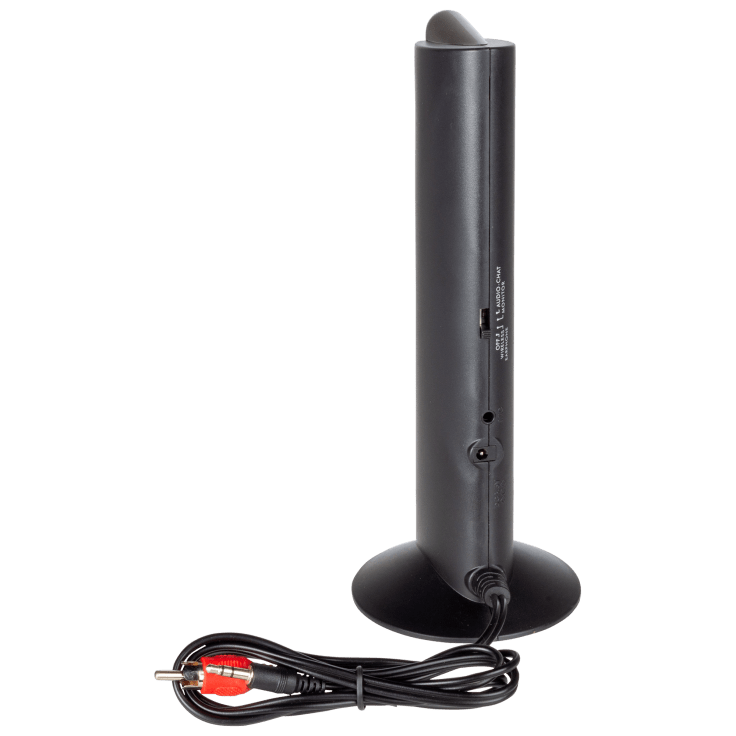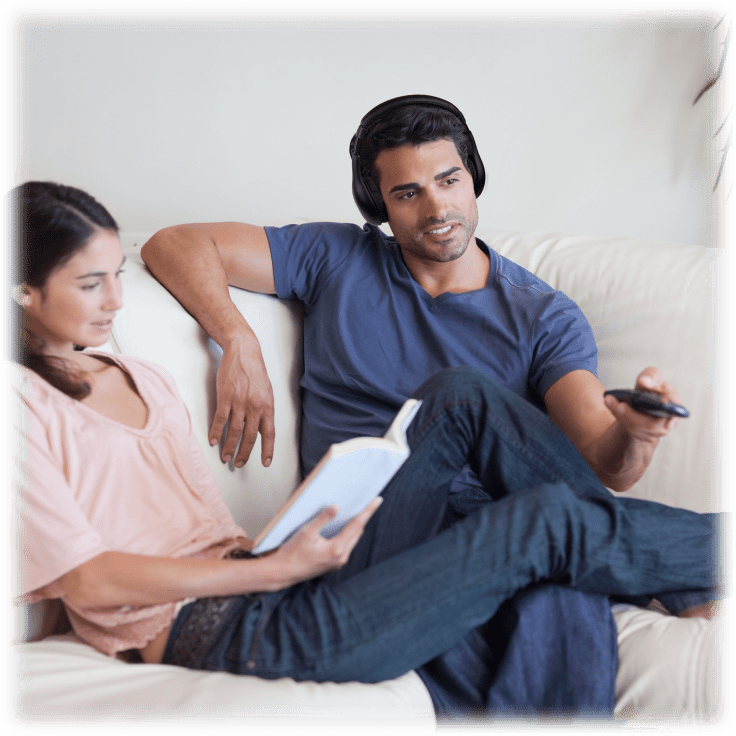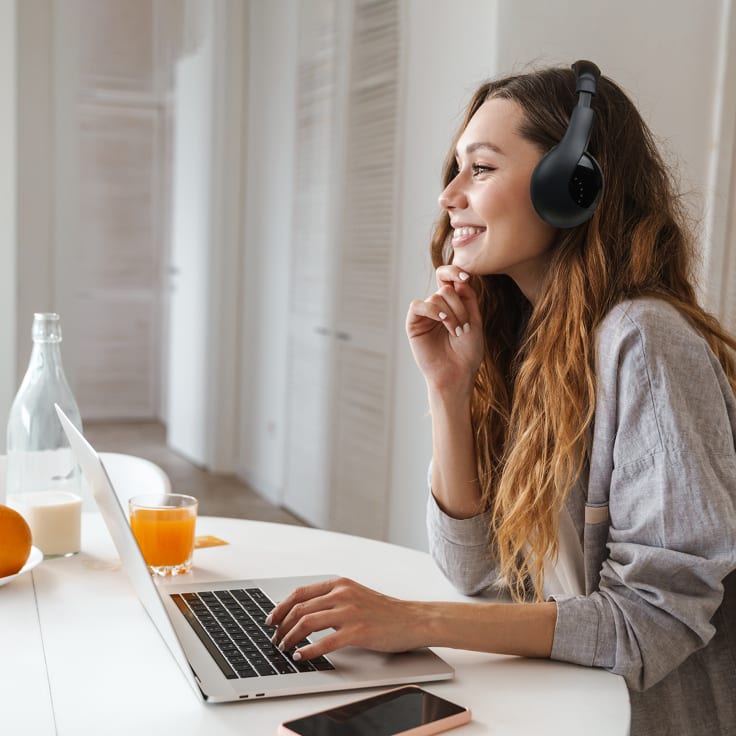 Power-To-Go 5-in-1 Wireless Private Listening TV Headphones
Features
Enjoy TV as loud as you want without disturbing others!
Helps block out surrounding sounds
Transmitter and Headphones Wirelessly Transmit up to 100 ft Without Interference
No WiFi or Bluetooth® required
Volume Control on the Headphone
Super Soft, Cushioned Ear Pads
Adjustable Fit Headband
Headset is powered by 2 x AAA batteries (not included)
Transmitter can be powered by included AC Adapter or 2 x AAA batteries (not included)
Can Pair Multiple Headphones to one transmitter
Place one in each room with a TV
Use the built-in tuner to listen to your favorite FM station, or plug into an auxiliary input and enjoy your own music library
The transmitter includes a built-in microphone for use as a remote monitor or have clear conversations
Specifications
5-in-1 Functionality
Built-in microphone
Wired aux input
Remote monitor
FM radio
Wireless transmitter
120VAC adapter included
Batteries not included
what's included?
1x Power to Go 5-in-1 Wireless Private Listening TV Headphones
1x Transmitter
1x AC Adapter
x Manual
Warranty
Reviews
Verified Purchase
Blocking other sounds
I love this! I am so happy my wife got for me!
Written by @sheliakaayhines - November 22nd 2021
Verified Purchase
Like the product but not the deliverer FedEx
I like the product but FedEx just threw the box on my porch and the box was all damaged! I plan on sending in a complaint to FedEx about how their delivery man is handling other People's products! I'm telling you because if my headphones start messing up, it's because of how it was delivered to me! I wanted to rate it a 1, but I like your product but not who you're using to deliver them! Because this is not the first time I've caught them on my ring video doing the same thing, and I've asked them nicely to please ring the doorbell so I can know the package is on my porch too!
Written by @sherry892003 - December 2nd 2021
Verified Purchase
terrible clarity in sound quality
poor set up directions 2) poor clarity in sound quality 3) background music of tv show is as loud as the speaking voices 4) don't fit head well - ear cups do not lay flat on ear
Written by @HilltopHeaven - December 2nd 2021
Verified Purchase
No TV hookup. Foowed directions
Very poor quality. I would return but it would cost me more.
Written by @geriu49 - November 24th 2021
Verified Purchase
Poor quality
I could hear radio but I was unable to hear the television the reason why I purchased.
Written by @nani1478 - December 2nd 2021
Verified Purchase
Doesn't work
I connected the device to the TV and the performance is very bad.
Written by @WSulkey - November 29th 2021
Verified Purchase
Not useful
Not at all what I thought they were going to be
Very disappointed
Written by @boozaka - November 28th 2021
Verified Purchase
head phone
I am not happy with product
Written by @delaire50 - December 2nd 2021