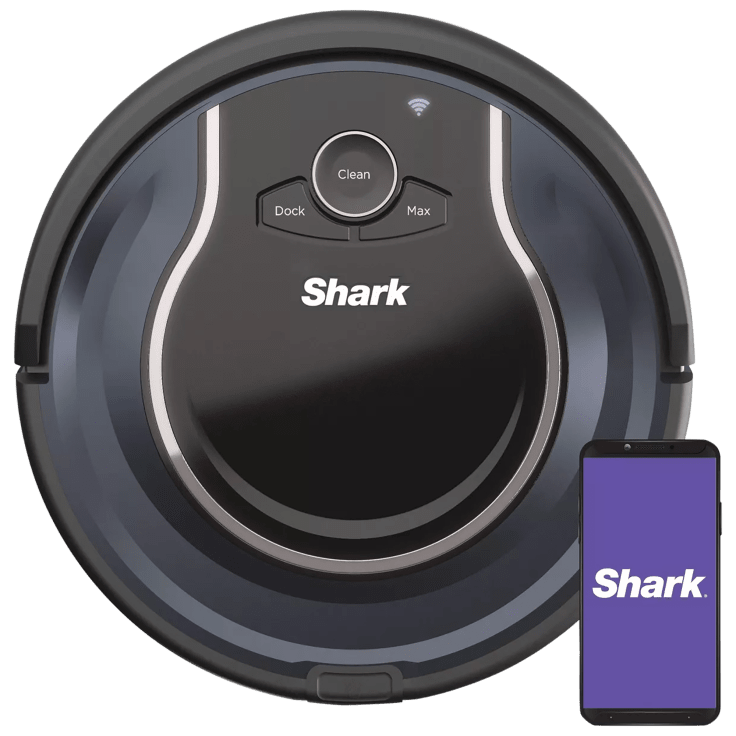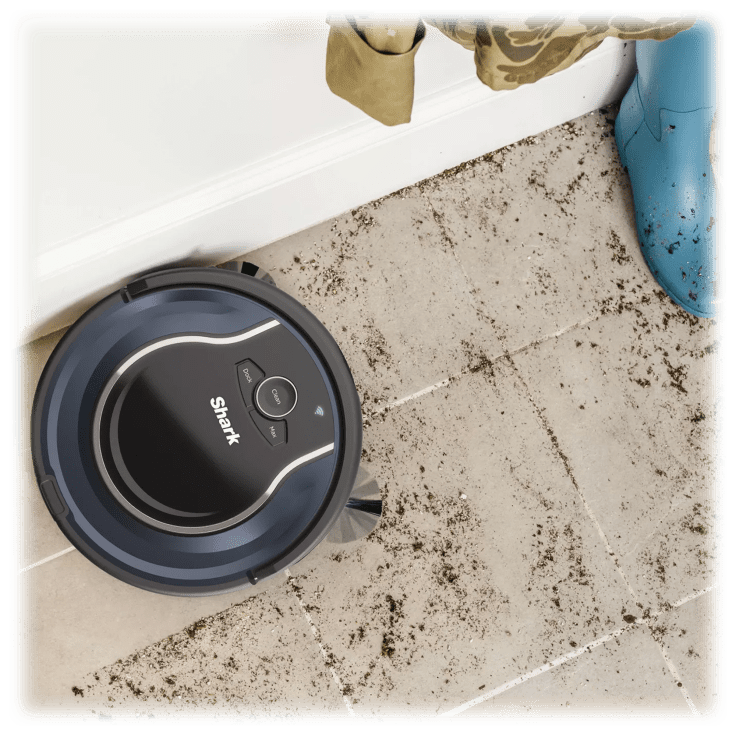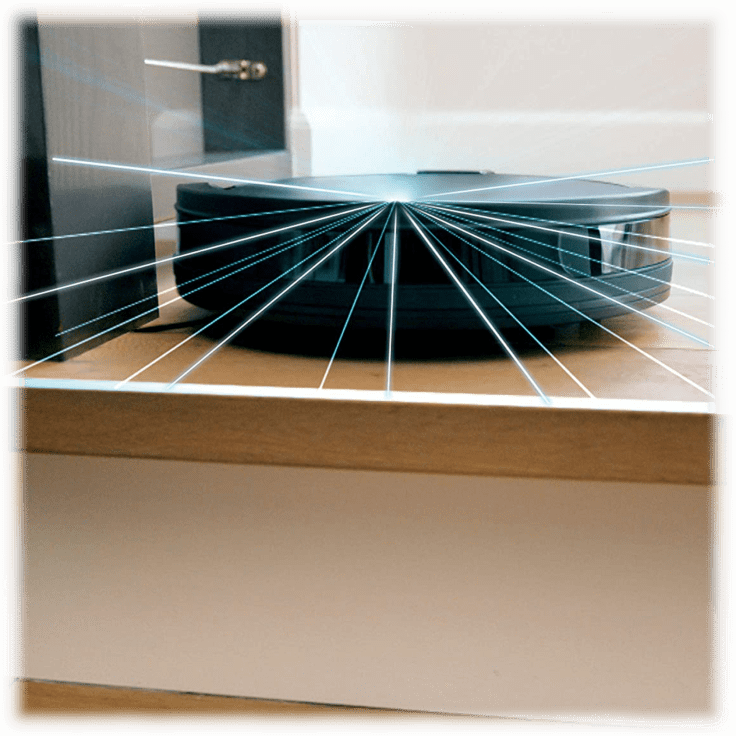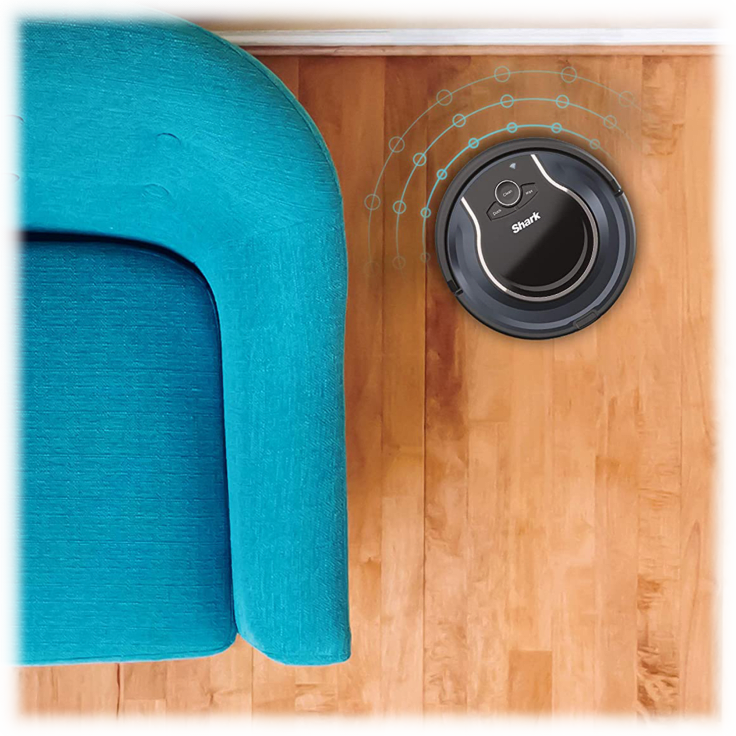 Shark ION WiFi RV761 Robot Vacuum with Multi-Surface Cleaning (Refurbished)
Features
Functions on hard floors and carpet, avoids ledges and stairs
SharkClean app lets you schedule, start, and stop your cleans whenever
Compatible with Amazon Alexa an Google Assistant, command the vacuum with just your voice
Named by Engadget as the "Best overall robot vacuum at $250" - March 2021
Specifications
Senses ledges and stairs, avoids damaging furniture and walls, and maneuvers around potential stuck situations, truly knowing your home
SharkClean app lets you start and stop cleaning and schedule your robot to clean whenever you want
Use Amazon Alexa or Google Assistant to easily make the robot clean at your command in your connected home
Shark puts their robots through rigorous testing, performing thousands of hours of real-life use to give you a reliable, ultra-powerful clean
Comes with two extra side brushes and an extra filter for quick, convenient maintenance
Dimensions (Overall): 3.5 Inches (H) x 12.6 Inches (W) x 12.8 Inches (D)
Weight: 7.2 Pounds
Capacity (Volume): .5 Quart
Wattage Required: 35.3 watts
Amps Required: 1.8 amps
Number of Speeds: 1
Bag Type: Bagless
Cleaning Path Width: 5.9 Inches
Recommended Surface Application: Multi-Surface, Hard Floor, Carpet
Filter Type: Foam
Power Source: Non-Universal Lithium-Ion Battery
What's Included?
1x Shark WiFi Connected Robot Vacuum with Multi-Surface Cleaning (Refurbished)
2x Side Brushes
1x Filter,
1x Lithium-Ion Battery
1x Charging dock
1x 8-foot BotBoundary strip
Warranty
Reviews
Verified Purchase
Great product. Very quiet.
My delivery box did not contain the spare filter or the magnetic tape. I still rated the Robot five stars. Really fun to watch it work three rooms. Amazing that when the charge diminishes, the Robot automatically heads back to the charger port. Good buy!
Written by @jehenningsen - November 2nd 2021
Verified Purchase
Shark
I bought 2 of these for myself. They are great. I wish I'd bought one years ago. Would have saved me time and money I spent hiring cleaners to vacuum. I bought 2 more for Christmas gifts.

Written by @Gander - December 28th 2021
Verified Purchase
Great robo vac!!
I've had mine for about six months and it works great. It picks up the dust and dog hair snd never jams on a paper clip or loose rug like a regular vacuum would. I just bought another for a Christmas present
Written by @robinhood05 - November 2nd 2021
Verified Purchase
Shark robot
I

my Shark robot vacuum cleaners. I ordered 2. One for lower level. One for bedrooms upstairs. I was paying professional cleaners to vacuum my lived in space and clean 2 bathrooms. My Sharks vacuum under the beds and under the sofa and love seat where cleaners didn't clean. I wish I'd known how efficient these vacuums are on carpeting, I'd saved thousands of dollars on cleaners. I cringe when the Shark upstairs heads to the stairs. It senses the drop off, stops, and reverses. It's entertaining to watch. After just 1/2 hour the dust bin was completely full. The one upstairs got stuck. I noticed the silence and went looking for it, I thought it was under a bed. I found it under my desk. I moved it and off it went.

Written by @Gander - November 9th 2021
Verified Purchase
Written by @sbleir57 - November 3rd 2021
Verified Purchase
It took a long time but I finally received my package, I've ordere two other items one hope it doesn't take as long, because one of them is a gift.
Written by @cephusphillips - December 2nd 2021
Verified Purchase
second one that came broke
This is the second one that the bumper gets stuck and it just does circles, but the customer service so far has been great. Now need to send this second one back. Ugh
Written by @crosscountyph - December 9th 2021
Verified Purchase
It bangs into furniture and walls not very good just goes back and forth
I did not have a good experience with the Shark refurbished vacuum
Written by @joanne1152 - January 5th 2022
STOPPED WORKING 4 MOS AFTER RECEIVED
USED IT 5 X AND IT STOPPED WORKING!
Written by @KBBannon - April 20th 2022